Air Freight to Russia
Russia's economy has slowly changed to a market-oriented economy during the previous years. It possesses a lot of natural resources, especially oil and gas. It was the fifth-largest economy in Europe, the eleventh-largest economy in the world by nominal GDP in 2021.
With a major part of the world's natural resources, Russia's enormous landmass is an important factor in its economic activities. It has been named an energy powerhouse since it holds the world's greatest natural gas reserves, second-largest coal reserves, eighth-largest oil reserves, and Europe's biggest oil shale deposits. It is the world's top natural gas exporter, as well as the world's second-largest natural gas producer.
According to the Economic Complexity Index, Russia was the world's number 13 in total exports, number 21 in total imports, and the number 43 most complicated economy in 2020.
Import to Italy From UAE
Vado Ligure
Trieste
Venice
Napoli
Genova
Ancona
Salerno
Rijeka Bakar
La Spezia
Livorno
Koper
Ravenna
Export from Italy To UAE
Jebel Ali
Ajman
Sharjah
Abu Dhabi
Dubai
Air Freight to Russia – Services
Express, standard, and deferred air cargo services are available as air freight services. Which air service you pick will most likely be decided by the urgency of your package delivery.
Air Express Service
If your cargo is being transported by Express service, it will be placed on an aircraft and moved directly to its final destination. The most costly flying service is Express.
Standard Air Service
If your goods are being shipped by Standard service, they will most likely make stops at one or two airports, where they will either change aircraft or be loaded or unloaded with another cargo. The most popular air service is the Standard service.
Deferred Air Service
Your cargo will make many stops along the way to arrive at its final destination if it is shipped through Deferred air transportation. Although Deferred air service is less expensive than express air service, it is still more costly than shipping LCL (less than container load).
Top Cargo Airports in Russia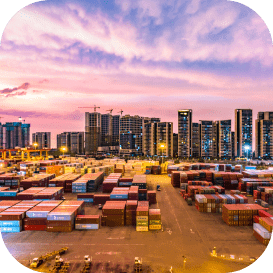 Moscow Sheremetyevo Airport
With six terminals and three runways, Moscow Sheremetyevo Airport is Russia's busiest airport. The airport is dedicated to the national airline Aeroflot. The number of passengers at Moscow Sheremetyevo Airport has increased dramatically in recent years and the airport aims to reach 100 million passengers by 2030.
Terminal A, Terminal B, and Terminal C are located north of two of the three runways, while Terminal D, Terminal E, and Terminal F are situated in the south of it. Terminals B (which opened in 2018) and C (which opened in 2020) are connected and have a combined capacity of 20 million passengers per year.
Only private planes and business flights use Terminal A. A free automated people mover runs every four minutes between the North Terminal Complex and the South Terminal Complex. Terminal E provides access to the Aeroexpress train station at Moscow Sheremetyevo Airport.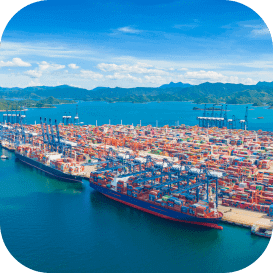 Moscow Domodedovo Airport
The Domodedovo Airport in Moscow is Russia's second busiest airport. Aeroexpress provides high-speed train connectivity between the airport and Moscow.
The airport is located on the outskirts of the city. Moscow Domodedovo Airport is easily accessible from the city by the 'Kashirskoye Shosse' and the A-105 highway.
A huge passenger terminal (T1) is currently being expanded at the airport. Following the completion of T2 in 2018, work on T3 terminal began.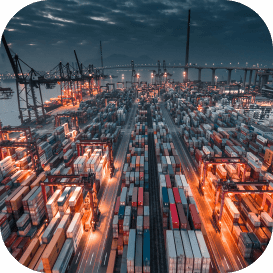 Moscow Vnukovo Airport
Moscow Vnukovo Airport is Russia's third biggest airport, with just one operational terminal, Terminal A, at the time (Domestic and International).
It is the city's oldest functioning airport is located southwest of Moscow. You can get from the airport to the city through the M3 (E101) road.
Only Terminal A is operating at Moscow Vnukovo Airport, which has three terminals. Terminals B and D, the remaining two terminals, are undergoing renovations.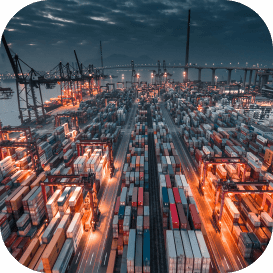 Saint Petersburg Pulkovo Airport
Pulkovo Airport is a modern airport that has two terminals from a long time ago; Pulkovo-1 and Pulkovo-2. All domestic and international flights to and from the airport were moved to Terminal 1 (New Terminal) in December 2013. Russian carriers such as Rossiya Airlines, S7 Airlines, Smartavia, and Ural Airlines mostly utilize Saint Petersburg Pulkovo Airport. The airport, which is the fourth in Russia after Moscow Sheremetyevo, Moscow Domodedovo, and Moscow Vnukovo, serves around 20 million people each year.