Transport and logistics is a collection of processes involved in the production, storage, inventory, delivery, and distribution of different commodities or specific goods. Logistics and transportation are two very important parts of transportation and distribution services, but they are different. The primary goal of transport and logistics is to effectively track the shipment of supplies from point A to point B, and for customers to receive products on time, damage-free, and in accordance with expectations.
DFreight is a digital freight forwarder that revolutionizing the logistics and transportation industry with its online platform that makes it easier and faster to ship cargo around the world. In this blog post, you can learn more about the difference between logistics and transportation and their importance.
Logistics
logistics is the management of the flow of things between the point of origin and the point of consumption in order to meet the needs of customers or corporations. The resources managed in logistics can include physical items such as food, materials, animals, medical equipment, and liquids; as well as abstract items, such as time, information, particles, and energy.
In general, logistics management include acquiring, producing, and distributing goods to customers at the appropriate time and location. Planning, managing, and putting into practice ideas to improve the operational effectiveness of transportation are all parts of logistics. From the place of origin to the delivery point, the consignment is tracked and traced by the logistics department.
The processes in the following table can be considered under the logistics umbrella: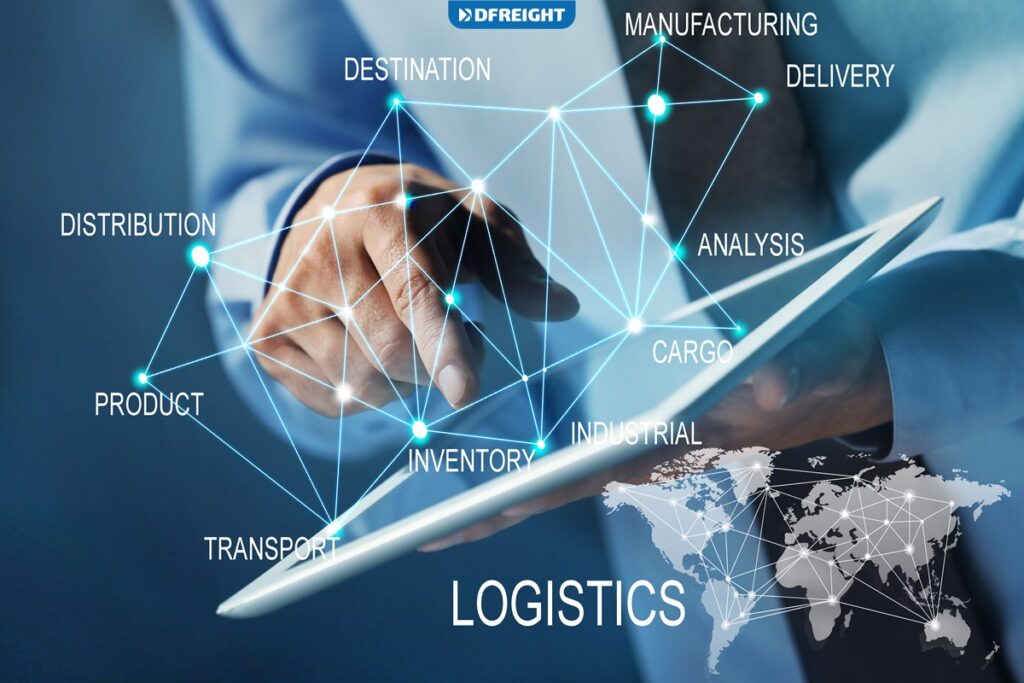 Transportation
Transportation services cover the transfer of people, different commodities, and animals from one place to another via pipeline, land, air, sea, or other means. Infrastructure, vehicles, and operations are the three divisions that make up transportation services. The two parties may communicate and conduct business thanks to transportation.
Transportation functions are further divided into three areas that businesses must adhere to to ensure effective logistics operations:
Operations management
Vehicle and fleet management
Vehicle and fleet management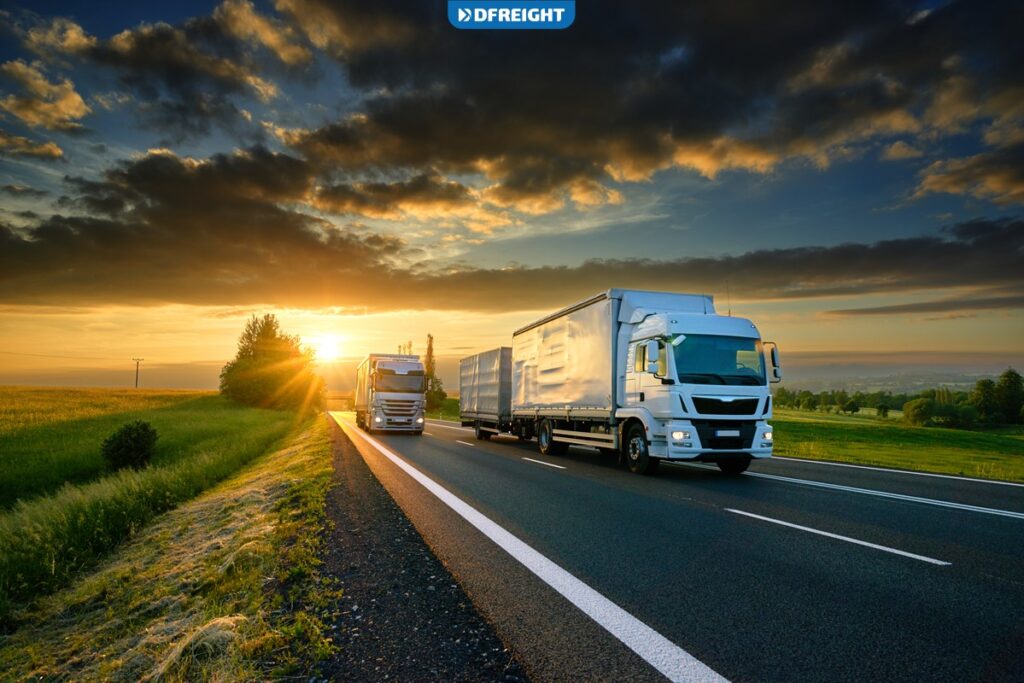 The Difference Between Logistics and Transportation
The transportation industry is much smaller and is a significant part of the logistics industry. Transportation concentrates on the moving of freight, while logistics includes freight management.
Compared to transportation services, logistics offers further advantages and performs additional tasks. Managers of logistics must make choices depending on factors like packaging, containerization, documentation, insurance, storage, importing and exporting, rules, and freight damage. In addition, they manage claims, partners and vendors, work and collaboration, and risk reduction.
Simply put, transportation executes the strategy for the distribution of the cargo, whereas logistics focuses on planning and implementation. A successful operation requires the cooperation of both. Transportation is a component of logistics, which is a component of freight services.

The Importance of Logistics and Transportation
Logistics and transportation are used by businesses for a variety of purposes, and improving them has considerable benefits for both the individual business and the supply chain as a whole. The primary function of transportation and logistics may also vary by industry, but its significance and advantages typically include the following:
Increases efficiency: This is because they can contribute to making sure that supplies and items are delivered when and where they are needed.
Lowers costs: This is so that less time and resources will be wasted on transportation and storage.
Improve customer service: They can ensure that customers receive their orders on time and in acceptable condition.
Improves production turn out: Operations may be streamlined, downtime is decreased, and overall business performance is improved with an optimized transport and logistics process.
Enhances inventory management: An inventory management system that is designed specifically for the logistics and transportation industry can help to improve the efficiency of operations and reduce costs.
Prevents disruption in the supply chain: A disruption in the supply chain can have a ripple effect on the entire company, causing delays and financial losses. Therefore, it is crucial to have a well-run logistics and transportation system in place to prevent any disruptions in the supply chain.
Reduce environmental impact: This is due to their potential to lower both the quantity of packaging necessary for storage and the amount of fuel used for delivery.
Conclusion
DFreight is a digital freight forwarder that can help you manage your logistics and transportation needs. We are a leading provider of digital freight forwarding services, and we can assist you with anything from shipping containers to complete truckloads. We have a team of qualified experts ready to assist you with all of your logistics and transportation requirements, and we provide competitive pricing so you may save money. Contact us today to learn more about our services, and let us help you take your business to the next level.
Why is logistics and transportation important?
Logistics and transportation play a critical role in the economy by connecting businesses with consumers and facilitating the flow of goods and services. This industry enables businesses to move goods and materials quickly and efficiently, which is essential for businesses to compete in today's global marketplace.
What are the benefits of using logistics?
There are many benefits to using logistics including: reducing transportation costs, improving customer service, increasing flexibility, and reducing inventory levels.
What are the challenges of using logistics and transportation services?
There are a few challenges associated with using logistics and transportation services, including: 
Cost
Capacity
Infrastructure