Who Is a Freight Broker? Top Must-have Skills for A Freight Broker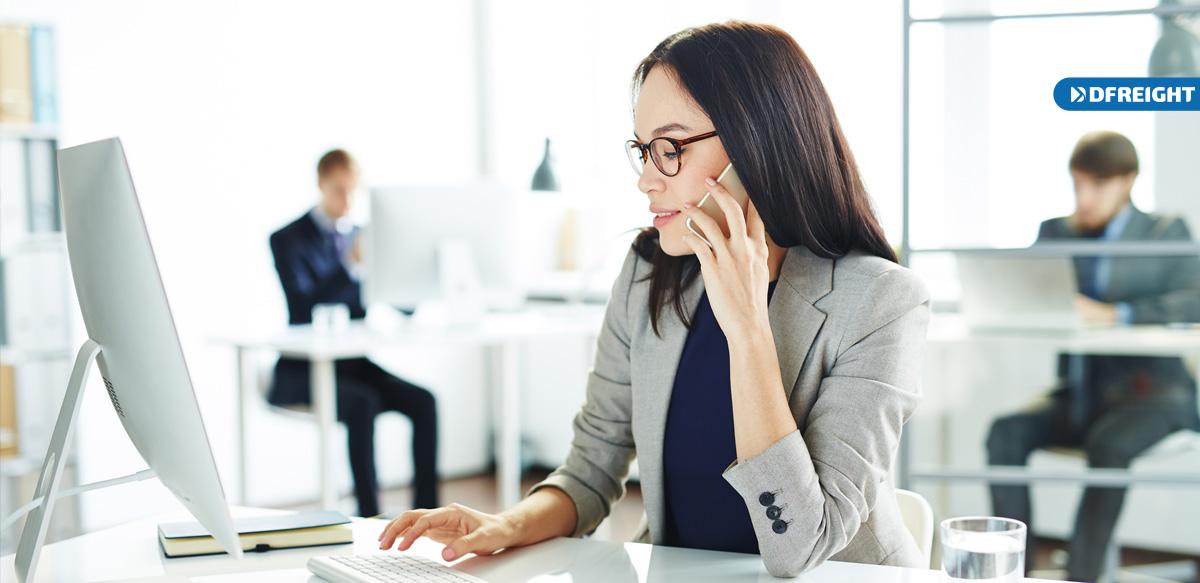 Anyone considering getting a freight broker license must know what freight brokers do and their role in the shipping industry.
There are millions of moving parts in the shipping industry. Trucks, marine boats, container cranes, aircraft, and the numerous people who run them all have to work together to deliver products across the country on any given day. Cargo owners may use brokers to ship their goods safely and effectively. Brokers link shippers and carriers, then assist in navigating and coordinating the various moving parts of the supply chain to ensure goods arrive safely. As a result, freight brokers play an essential role in the shipping and freight industry.
It's also crucial for shippers to understand what freight brokers do to know what to expect when working with one. In greater depth, we'll go over "What does a freight broker do?" in this post and the freight broker's role in keeping supply chains running.
A freight broker is a transportation intermediary, which means that the broker does not own the cargo or the vehicles used to convey it. On the other hand, a broker leverages its logistics experience to connect shippers who need shipments sent with carriers that can ship cargo.
Freight brokers play an essential role in the growing demand for freight services due to the explosive growth of e-commerce. They assist cargo shippers in negotiating the complicated process of finding the best carrier at the best price. Brokers can assist carriers in keeping their fleets running at total capacity by helping them in finding cargoes to transfer. Freight brokers assist supply chains to stay in motion and deliver the commodities that customers and businesses rely on by utilizing their logistical experience.
What Do Freight Brokers Do?
Freight brokers earn their money by taking the difference between what a shipper is willing to pay to carry freight and the rate the broker negotiates. "Spread" is the term used for this difference. After deducting the broker's operating expenses, the net earnings from the spread is the broker's salary.
As independent contractors, some brokers work for themselves. Others work for freight brokerage firms that employ a large number of brokers. Working at a freight brokerage company may be an excellent way to learn the basics and gain experience with logistics tools for new freight brokers just getting started in the industry.
What Does a Freight Broker Do on a Day-to-Day Basis?
On a typical day at work, what does a broker do? You could see them doing one or more of the followings:
Connecting shippers with carriers who will transfer the shipper's cargo using their network of logistical contacts and load boards
Negotiating the most competitive shipping costs for their customers
Assuring that cargo with special requirements, such as refrigerated freight, is transported by carriers with sufficient capacity.
They ensure that clients' shipments are tracked and the cargo arrives safely at its destination.
Handling paperwork and meeting regulatory standards for a variety of cargo types
Assuring that carriers are paid for services provided to shippers.
Carriers' loads are optimized to ensure full trucks and effective operations.
Each of the activities listed above is critical for logistics networks to run well, making brokers important for interstate supply chains.
Why Do Companies Hire Freight Brokers?
Why do many companies rely on freight brokers to arrange transportation for their shipments? Here are some of the significant advantages that experienced brokers provide:
Help shippers discover reliable carriers and eliminate unreliable or inappropriate carriers that frequently lack the time or the knowledge to do so.
Being a point of communication between shippers and truck drivers, tracking load status, and delivering real-time updates.
Allow shippers to scale up their shipping operations fast when needed.
However, these advantages depend on selecting a freight broker with the right qualifications and abilities. As a result, shippers must understand the criteria for evaluating a broker.
Must-have Skills For a Freight Broker
These abilities, characteristics, and assets are must-haves for a successful broker:
Extensive understanding of intermodal freight shipping rules and practices.
An extensive network of logistical connections and the capacity to establish new ones regularly.
The capacity to assess and choose authentic, reliable freight carriers.
A disciplined approach ensures essential details won't get lost.
Understanding how freight rates fluctuate as a result of variables such as capacity, inflation, gas prices, currency changes, and others:
The capacity to think quickly and develop creative solutions to logistical issues.
A mindset focused on providing excellent customer service and adding value to clients.
Working with both carriers and shippers requires strong interpersonal skills.
Respect for the laws that govern brokers
Conclusion
The points mentioned above are abilities freight brokers must aim to develop, and shippers should consider them when evaluating a freight broker's performance. Wanna know more about freight forwarding and customs brokerage? Read the blogs on DFreight's blog page.
What does a freight broker do exactly? 
Brokers link shippers and carriers, then assist in navigating and coordinating the various moving parts of the supply chain to ensure goods arrive safely.
What percentage does a freight broker take?  
Individual brokers are paid based on their performance. The average brokerage cost is between 15 and 20 percent. However, it can be considerably more. Higher expenses are passed on to the shipper as a result of this.
How can I choose a good freight broker?
Check to see if the broker is licensed, and look into the broker's carrier selection and management procedure and how long they've been in business.