Founded in 1970 as a small traditional ship operator, MSC Mediterranean Shipping Company S.A., of Geneva, Switzerland, has quickly expanded to become one of the top international shipping companies in the world.
MSC has significantly increased the size of its maritime fleet in recent years, solidifying its position as the second-largest carrier in terms of container slot capacity and active container vessels since 2003.
Instead of acquisition or merging, internal organic growth has been used to accomplish such extraordinary growth. Mediterranean Shipping Company has a well-established fleet of 700 ships that yearly transports about 23 million TEUs (twenty-foot equivalent units) on more than 250 routes, using a cutting-edge fleet equipped with the most developed green technologies.
In addition to logistical services, overland transportation, and an expanding portfolio of port terminal investments, MSC has expanded over time. To guarantee that client products get to their destination promptly and safely, MSC has also developed agreements with a network of integrated sea and land transportation services. With the help of this network, MSC takes pride in providing international service and in having a deep understanding of local customs.
Today, the Mediterranean Shipping Company has a vast network of 600 offices that enable shippers to get in touch directly with agents as needed. In addition, a number of e-business solutions are available that offer digitalized cargo bookings. If you want to know more about the Digitization of the Logistics industry, read our blog "The Challenges of Logistics Digitization".
The development of smart containers and the establishment of standards for digital shipping has been driven by the Mediterranean Shipping Company, which also manages a cutting-edge fleet equipped with the most advanced green technologies.
Staying true to its origins, MSC keeps up its ongoing devotion to fostering long-lasting relationships with businesses of all sizes.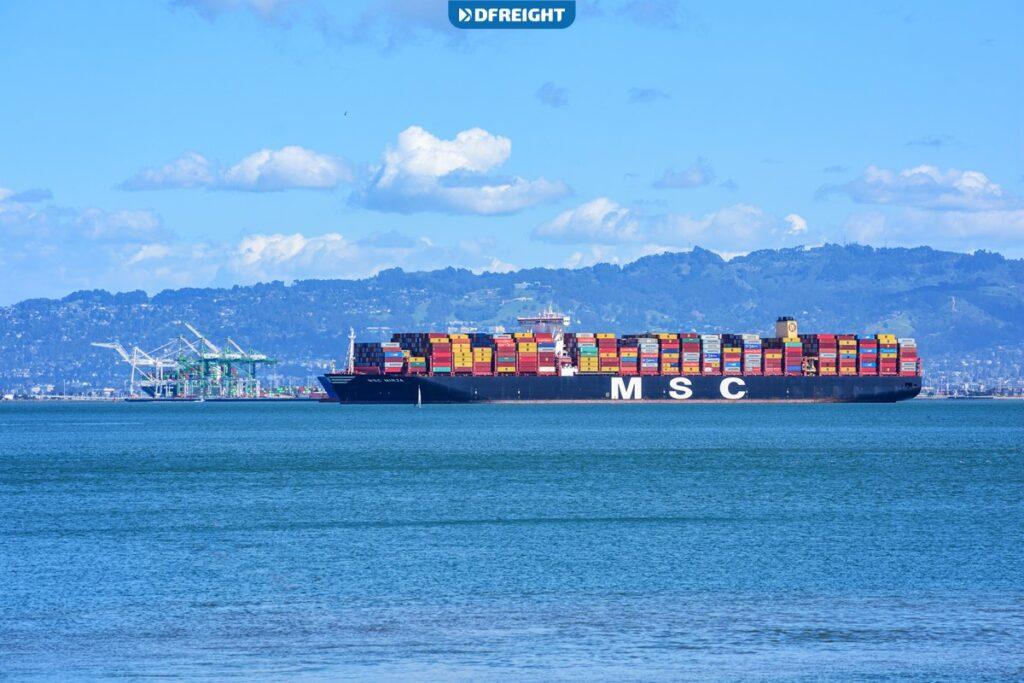 History of MSC
In 1970, the Mediterranean Shipping Company was established in Naples. Gianluigi Aponte purchased the Patricia, which was his first ship. After doing so, he bought the Rafael ship and started transporting goods between the Mediterranean and Somalia.
Then more used container ships were added to the line by purchasing. The company also began providing ship services for ships heading to Australia and North America.
The company expanded its cruise operations in 1995.
Diego Aponte, the Mediterranean Shipping Company founder's son, was named CEO in October 2014, taking over from his father, who had been named chairman of the organization. Gianluigi Aponte continues to oversee all group-related activities and aids his son in directing the future of the firm.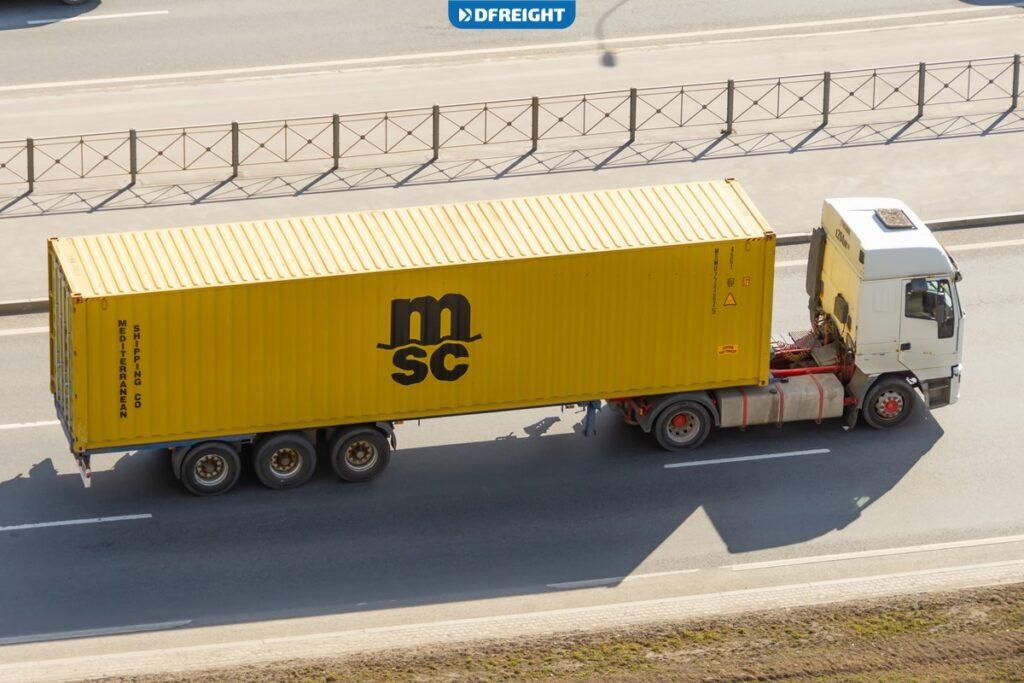 What Services Does Mediterranean Shipping Company Offer?
Cross-Trading: Mediterranean Shipping Company has a devoted team of specialists with experience in all cross-border trade areas to help shippers move their goods between countries of origin and destinations when those goods won't be entering the country where the shipper is based.
Customs clearance: To help shippers save time and money, Mediterranean Shipping Company has a deep understanding of international customs clearance procedures.

Cargo Trailers: Rigid, Tipper, Flatbed, Container-lift, Low Loader, and Genset Trailers are a few examples of cargo trailers.
Dry cargo: Any containerized cargo, including dangerous, food-grade, rare, and priceless stuff, that is being transported.

Services and Solutions: Integrating rail, road, and barge transportation to move cargo inland are known as intermodal transportation and haulage.

Network of Ports & Terminals: A deliberately designed network of ports, terminals, and depots is used to maximize customer choice and supply chain effectiveness.

Project Freight: International out-of-gauge, oversized, and break bulk cargo shipping.

Reefer Cargo: Mediterranean Shipping Company provides the best customer service and knowledge in the industry for refrigerated cargo service.
Technology solutions: Digital services range from eBusiness solutions, which have a digital dashboard and real-time cargo tracking solutions, to smart containers, which offer real-time container data and display the status of the cargo as it is in transit.

Trade Services: The Trade Managers at Mediterranean Shipping Company provide in-depth market expertise and local guidance on variables affecting cargo in transit.

Storage and Warehousing Solutions: Mediterranean Shipping Company provides clients with increased supply chain speed, efficiency, and flexibility through a global network of facilities.
MSC Vs. Maersk
According to data from the maritime analytics company Alphaliner, Mediterranean Shipping Company (MSC) has surpassed Maersk to become the largest shipping line in the world by container capacity. Maersk's 25-year reign as the unchallenged leader in cargo shipping comes to an end with the restructuring.
Alphaliner's regularly updated database showed that MSC now owns or charters enough ships to transport the equivalent of 4,284,728 shipping containers, narrowly surpassing Maersk's total capacity of 4,282,840 containers.
One crucial metric, the number of containers that MSC can transport on its own and hired ships, has allowed it to beat Maersk. Since MSC can transport more cargo than Maersk, this is the most significant indicator of a shipping line's size.
However, the Mediterranean Shipping Company's dominance is not undisputed. For example, Maersk continues to have more shipping capacity than MSC. By temporarily chartering cargo ships from other lines, MSC makes up the difference. By placing further new ship orders, MSC hopes to overcome that gap. Compared to Maersk, which has 255,000 TEU of new cargo ship space on order, MSC has approximately 1 million TEU.
The fact that Maersk owns and charters more ships than MSC does not necessarily provide it an edge. Because they can run more efficiently than smaller ships, MSC's aim has been to purchase the largest container ships available. Even while operating larger ships is more expensive, they can carry much more cargo, making their routes more lucrative than those of smaller ships when they are fully loaded. According to Quartz's examination of Alphaliner data, MSC's ships carry, on average, roughly 6,600 TEU as opposed to Maersk's average of 5,800 TEU.
The Final Word
MSc is a world leader in shipping and logistics, providing innovative and sustainable solutions to its customers. Its network of over 500 offices in more than 150 countries allows it to offer a unique service that is tailored to the needs of each customer. Mediterranean Shipping Company is committed to reducing its environmental impact and to being a responsible corporate citizen.
Official Website: https://www.msc.com/
FAQs
1. What does MSC stand for?
MSC stands for Mediterranean Shipping Company.
2. How many vessels does MSC have?
MSC now has a fleet of 600 ships that annually transports about 23 million TEU.
3. Where is MSC mainly based?
MSC, one of the top container shipping companies in the world, has its headquarters in Geneva, Switzerland, and employs more than 100,000 people across 524 offices in 155 various countries.