Shipping to Australia
Find the Best Freight Quote
Ocean Freight to Australia
Due to Australia's position in the South Pacific, Australia is an important country for international shipping because it is accessible to a significant number of countries. The country is also noted for its marine shipments and commitment to strong environmental protection and environmental balancing regulations.
Australia has a thriving economy and is Oceania's largest sovereign country. It exports agricultural commodities, wool, iron ore, gold, LNG, and coal to Japan, China, the United States, South Korea, and New Zealand. It is also one of the world's largest wine exporters.
Due to its strategic location in the South Pacific, Australia plays a significant role in global shipping. It is accessible to a wide range of countries. Australia handles the bulk of its international trade via international marine channels, thanks to its numerous ports and harbors.
According to the reports published by the Economic Complexity Index, Australia was the world's number 13 country in terms of GDP in 2020, number 22 in exports, number 24 in imports, number 14 in GDP per capita, and the number 74 most complicated economy.
Iron ore, coal, petroleum gas, gold, and frozen animal meat are Australia's biggest exports, mostly to China, Japan, South Korea, the United States, and India.
Automobiles, refined petroleum, gold, transmission equipment, and computers are Australia's main imports, with most of them coming from China, the United States, Thailand, Japan, and Germany.
Import to Australia from UAE
Brisbane
From: Jebel Ali
Sydney
From: Jebel Ali
Melbourne
From: Jebel Ali
Adelaide
From: Abu Dhabi
Export from Australia to UAE
FCL & LCL Sea Shipping to Australia
FCL stands for 'Full Container Load,' and it refers to a container that is only used by one consignee. In international shipping, an FCL refers to a single container reserved only for the transportation of the shipper's goods. The shipper is not required to share the container with other shippers' cargo. This improves cargo safety and streamlines the management of ocean freight transportation.
Less than Container Load, or LCL, is used when the exporter does not need to book a full container since the goods do not require that much room. An LCL container is used for smaller shipments that need to be shipped cheaply and in a time-sensitive way.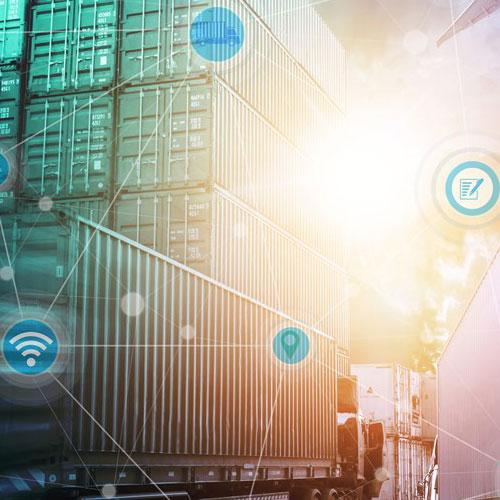 Major Sea Ports in Australia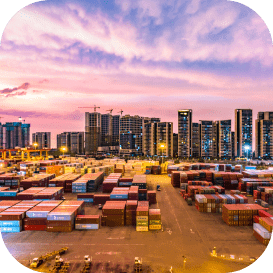 Hedland Port
The Port of Hedland, located on Western Australia's northern coast in the Pilbara area, is the world's biggest bulk export terminal, mostly dealing with exports of iron ore. Ammonia, fuel oils, lithium, construction supplies, breakbulk like cement, Roro, conventional cargo, salt, sulphuric acid, copper, chromite, and livestock are among the other products shipped via this port.
Every year, it handles over 450 million tonnes of cargo and over 1500 ships, making it Australia's and Oceania's busiest and largest marine port. The port has seen increased cargo traffic due to its location in a rich region that is well-connected to major marine channels.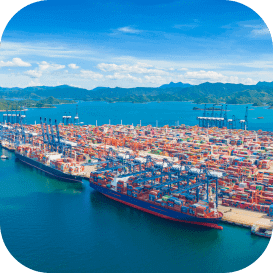 Adelaide Port
Adelaide port, located just a few kilometers from the St Vincent Gulf in Adelaide city, is Southern Australia's primary shipping port and a vital marine gateway for the export of cars, cereals, automotive parts, iron ore, concentrates, and wine. Containers, metals, steel and iron items, mineral sands, and agriculture products are also dealt with. Every year, the Adelaide port handles about 110 million tonnes of cargo and over 1000 vessels.
The port, which consists of an outer and inner port area with approximately 21 docks, is one of the region's earliest ancient settlements, with direct marine links to major Middle Eastern and Asian ports and cargoes from the United States and Southeast Asia.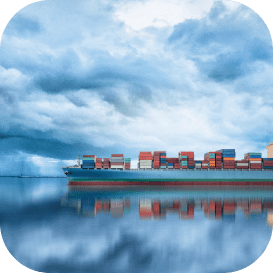 Brisbane Port
Brisbane Port is Australia's third-largest container port, located on the eastern coast near the opening of the Brisbane River before it enters Moreton Bay. It serves a large agriculturally diversified area in Queensland, exporting dairy commodities, wool, processed meat, sand, sugar, and canned food. Oil refineries, industrial plants, shipyards, rubber manufacturers, and other manufacturing sectors dominate this port city. It handles crude oil, cement, chemicals, timber, construction materials, and transportation equipment imports.
Every year, the Brisbane port handles around 31,878,000 tonnes of cargo, 896,205 TEU, and 2000 ships. It can handle ships with a maximum Length of 294 meters, a beam of 45 meters, and a draft of 15 meters.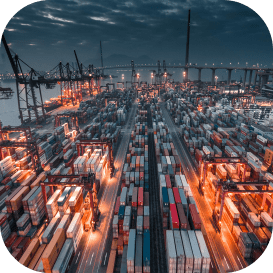 Melbourne Port
Melbourne Port is one of Australia's major port facilities, handling a big part of the country's container traffic. It is located on the northern end of Victoria's Bay of Philip. The port city is home to the car market as well as a vital financial, business, and manufacturing center. It is a developing technological hub as well as a popular tourist destination in Australia. Annually, the port handles around 3,320 vessels, 79,710,000 tonnes of cargo, including 2,401,000 TEU and over 70,000 passengers.
The port, which is a popular cruise destination, features two ship berths with berthing and freshwater services. Ships having a maximum Length of 290 meters and a draught of 12 meters can dock at any of the docks.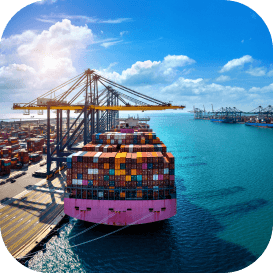 Sydney Port
The Sydney port, located on the east coast of Australia, is a natural port that offers both business and recreational activities. The port, which provides ship repairs, bunkering, and logistics, is one of Australia's most important container handling facilities, processing a wide range of cargo including petroleum products, dry bulk, regular cargo, and containers. It also transports machinery, household goods, chemicals, paper, canned foods, fruits, and vegetables.
At the Gore cove, it spans 42 hectares and has 11 berths as well as several private berths. It also contains a bulk terminal with three specific berths for sugar, cement, and salt, as well as a liquid bulk terminal that mostly handles LPG and chemicals. Sydney port is also unique in Australia in that it has two cruise ship ports. Every year, it transports about 29,205,000 tonnes of cargo, including 1,777,000 TEU and 250,000 people.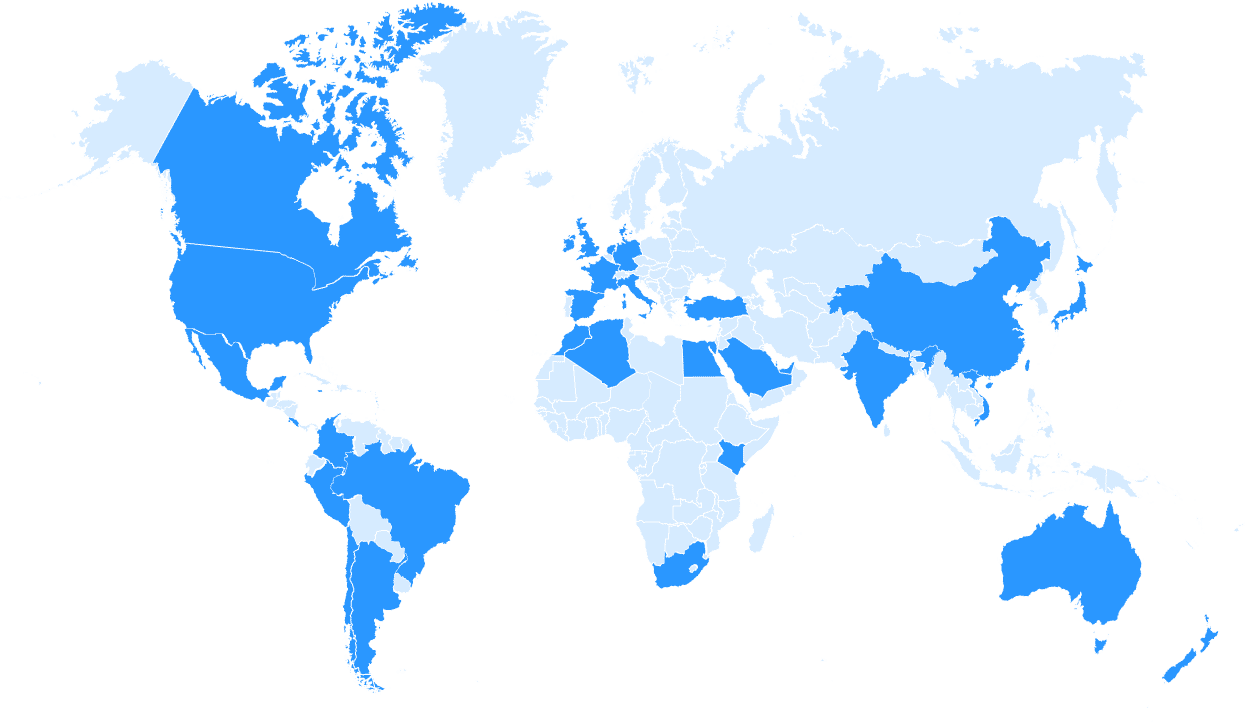 Shipping cargo: Australia <–> UAE
Australia and the United Arab Emirates (UAE) share a strong bilateral trade relationship. Exports from Australia to the UAE totaled AUD$4.6 billion in 2016, an increase of 1% from 2015. The UAE is Australia's eleventh–largest two–way trading partner, with total trade between the two countries valued at AUD$11.3 billion in 2016. The key exports from Australia to the UAE include live animals, meat products, and minerals commodities such as coal and iron ore. Meanwhile, key imports from the UAE into Australia include crude petroleum oils and canned dates. The two countries have also been working together to expand their trade and investment relationship, with the UAE recently becoming a founding member of the Asian Infrastructure Investment Bank (AIIB).
Rules & Regulations
All shipments to Australia must comply with strict regulations enforced by the Australian Government. These rules and regulations are in place to protect the environment, agriculture, and public health of Australia. Any shipments that do not adhere to these guidelines will be refused entry into Australia. The following is a brief overview of the most important shipping rules and regulations for anyone planning on sending goods to Australia:
All imports into Australia must be declared at the point of entry using an import declaration form (IDF). This form requires detailed information about the shipment including its value, weight, dimensions, country of origin, etc. In addition to an IDF, all importers must also have an Import Permit if their goods fall under specific regulated categories such as food products, animals/plants, pharmaceuticals, weapons, etc. All imported goods will be subject to inspection by Australian Customs officials upon arrival in order to ensure compliance with all relevant laws and regulations.
Shipments containing perishable food items or live animals MUST be shipped via air transportation in order to avoid potential delays or serious damage during transit. All other commodities can typically be shipped via ocean freight without issue provided they meet all packing/labeling requirements specified by Australian law.
| City From | City To | Port From | Port To | Price | Shipping Line | Container Code | Valid To | Container Type | Distance | Transit Time |
| --- | --- | --- | --- | --- | --- | --- | --- | --- | --- | --- |
All shipments in one place
We are with you until the end