Shipping to Germany
Find the Best Freight Quote
Ocean Freight to Germany
At DFreight, we provide a wide range of business sea freight services for a variety of commodities, including foods, fruits, electronics,  cosmetics, and furniture; offering transparent, effective, and reliable door-to-door cargo to Germany from the UAE and vice versa. You can conduct business without being concerned about the challenges of shipping from the UAE to Germany using our all-in-one digital freight solutions.
Our digital freight forwarding platform provides real-time monitoring of shipments, ensuring that you have complete visibility and control over your cargo. We offer end-to-end services tailored to your unique requirements, making shipping to and from Germany a hassle-free experience. We help you ship business cargo to various cities in Germany, including Berlin, Hamburg, Munich, etc. in the easiest, fastest, and safest way possible.
You can rely on DFreight to assist you with all of your international cargo shipping to Germany thanks to our FCL and LCL shipment ocean freight cargo services. With the help of our digital freight platform, you may submit your inquiry right away and receive the best competitive prices for shipping your cargo to Germany.
Import to Germany from UAE
Bremerhaven
From: Jebel Ali
Hamburg
From: Jebel Ali
Export from Germany to UAE
Jebel Ali
From: Hamburg
Abu Dhabi
From: Hamburg
Sharjah
From: Bremerhaven
Major Sea Ports in Germany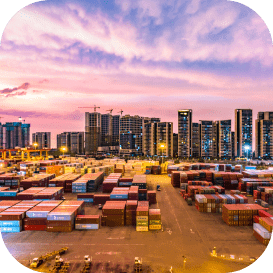 Hamburg Port
The Port of Hamburg, a seaport in Hamburg, Germany, is located on the Elbe River and is about 110 kilometers from the North Sea. Germany's "Gateway to the World" is this port, which is Germany's largest by volume. In addition to being the third-largest seaport in Europe and the largest in Germany, the Port of Hamburg is also the biggest rail hub in the continent.
This port features cutting-edge handling, warehousing, and transshipment capabilities. An average of 9000 boats and 9 million TEU cargo pass through this port each year. 25% of internal shipping activities are located in Hamburg's port, which also serves as a key link between Eastern and Central European regions.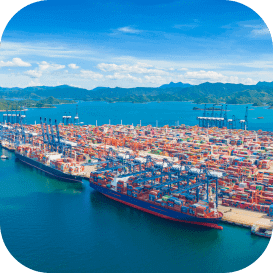 Bremen/Bremerhaven Port
One of Europe's most significant universal ports is in Bremen/Bremerhaven. The port of Bremen/Bremerhaven, Germany's most important industrial center, is situated on the edge of the Weser river around 70 kilometers inland from the North Sea.
The terminals at Bremen and Bremerhaven can handle nearly any form of cargo, including containers, cars, bulk and bulky items, dangerous goods, and project loading. Bremerhaven port is the World's busiest harbor transporting cars. The port group in Bremerhaven also provides one of the most advanced and powerful passenger terminals for cruise ships with the Columbus Cruise Center. This port receives a total of 5 million TEU of containers each year.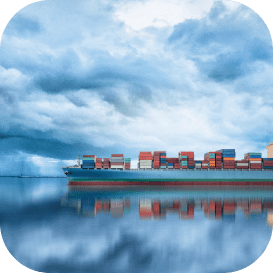 Wilhelmshaven Port
The Wilhelmshaven port is the largest deep-water port on the western bank of the Jade delta, located between the Ems and Weser rivers. Wilhelmshaven is a medium-sized port in Germany. This port is hidden behind a dual-chamber sea lock and is divided into two sections: an outer deep-water port with unique transshipment bridges and an inner harbor that is tide-free.
Wilhelmshaven is strategically built for the transportation of petroleum, crude oil, and chemical goods. It is also a major coal transshipment center for the German market.
Containers, refrigerated cargo, food, bulk cargo, project cargoes, and general cargo can all be transshipped at Wilhelmshaven's port, which is fully equipped with the newest harbor facilities.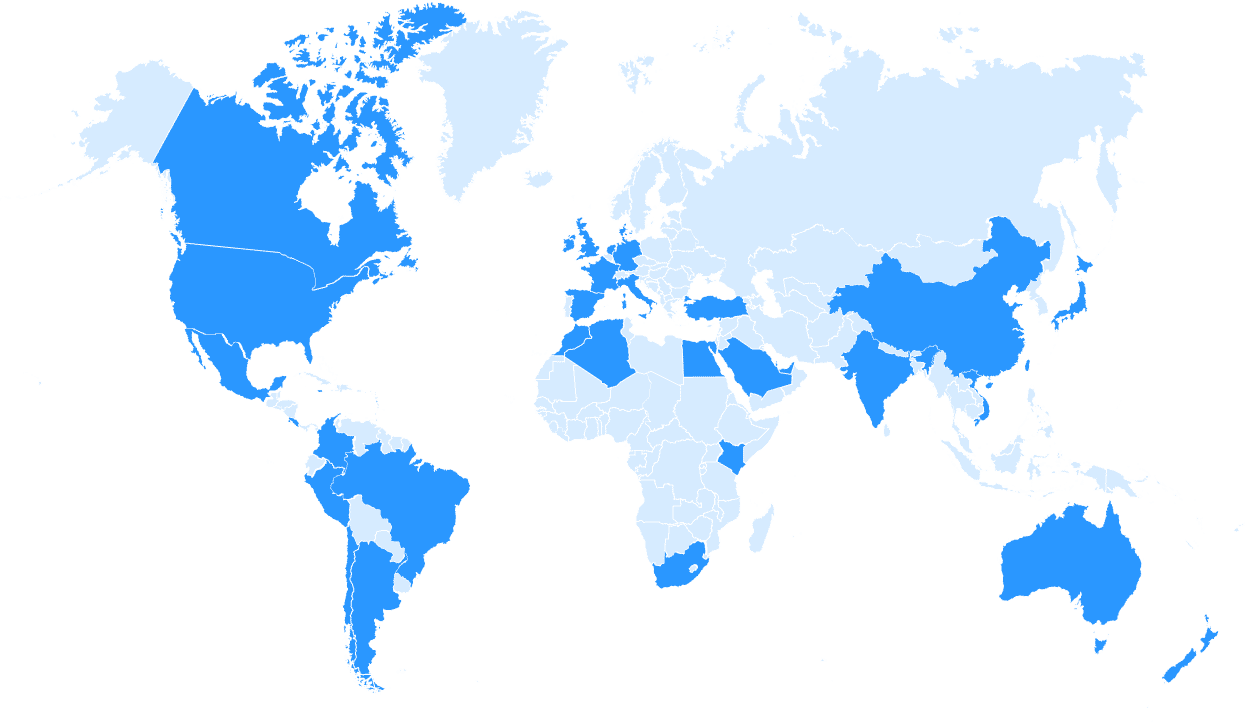 Top Germany Exports and Imports
The top exports of Germany are Cars, Packaged Medicaments, Motor vehicles; parts and accessories, Vaccines, blood, antisera, toxins and cultures, and Planes, Helicopters, and/or Spacecraft, exporting mostly to United States, China, France, Netherlands, and United Kingdom.
The top imports of Germany are Cars, Motor vehicles; auto parts and accessories, Packaged Pharmaceuticals, Broadcasting Equipment, Vaccines, blood, antisera, and toxins, imported mostly from China, Netherlands, Poland, France, and Italy.
Rules & Regulations
To determine whether receiving the goods from the United Arab Emirates pays off, you should check customs duties prior to importation. Customs laws are continually changing in every nation. Duty rates for the majority of products in the UAE are now fixed at 5% of CIF value following the approval of the uniform tariff for the GCC nations. It should be emphasized that products like alcohol and tobacco are exempt from this rule; instead, they are subject to 100% customs duty on alcohol and 50% duty on tobacco, respectively.
Visit the Federal Customs Authority's official website for additional information about customs rates.
Shipping from Germany to UAE Live Pricing
| City From | City To | Port From | Port To | Price | Shipping Line | Container Code | Valid To | Container Type | Distance | Transit Time |
| --- | --- | --- | --- | --- | --- | --- | --- | --- | --- | --- |
All shipments in one place
We are with you until the end