Shipping to Saudi Arabia
Find the Best Freight Quote
Ocean Freight to Saudi Arabia
At DFreight, we provide a wide range of business sea freight services for a variety of commodities, including foods, fruits, electronics,  cosmetics, and furniture; offering transparent, effective, and reliable door-to-door cargo to Saudi Arabia from the UAE and vice versa. You can conduct business without being concerned about the challenges of shipping from the UAE to Saudi Arabia using our all-in-one digital freight solutions.
Our digital freight forwarding platform provides real-time monitoring of shipments, ensuring that you have complete visibility and control over your cargo. We offer end-to-end services tailored to your unique requirements, making shipping to and from Saudi Arabia a hassle-free experience. We help you ship business cargo to various cities in Saudi Arabia, including Riyadh, Al Madinah Al Munawwarah, Jeddah, Mecca, etc. in the easiest, fastest, and safest way possible.
You can rely on DFreight to assist you with all of your international cargo shipping to Saudi Arabia thanks to our FCL and LCL shipment ocean freight cargo services. With the help of our digital freight platform, you may submit your inquiry right away and receive the best competitive prices for shipping your cargo to Saudi Arabia.
Import to Saudi Arabia from UAE
Jubail
From: Sharjah
Dammam
From: Jebel Ali
Doha
From: Dubai
Jeddah
From: Jebel Ali
Riyadh
From: Jebel Ali
Bahrain
From: Sharjah
Export from Saudi Arabia to UAE
Jebel Ali
From: Jeddah
Ajman
From: Jeddah
Dubai
From: Doha
Abu Dhabi
From: King Abdullah Port
Sharjah
From: King Abdullah Port
Major Sea Ports in Saudi Arabia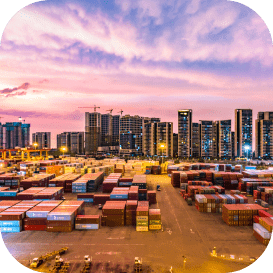 Jeddah Islamic Port
It is crucial for Jeddah to continue existing as Saudi Arabia's business center since its port links the East with the West. The second-largest city in Saudi Arabia is Jeddah, and it is also home to the second-largest and one of the busiest ports in the Arab world.
As the greatest exporter of oil in the world, Saudi Arabia can store and export its most valuable resource through this port. Additionally, it manages roughly 65% of the nation's imports of goods. It serves as the nation's main Red Sea port.
The Islamic Port of Jeddah has huge warehouses for cargo retention, a shipbuilding and repair yard, and 62 berths, all of which are equipped with cutting-edge technology. The berths can accommodate a wide range of goods, including animals, passengers, bulk grain, containers, and general freight. The port's total capacity is 130 million tons, divided among its five terminals. The port has around 1700 modern cargo handling equipment.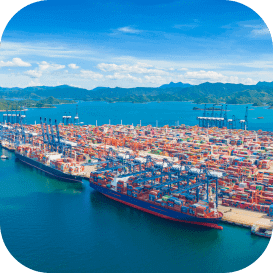 King Abdulaziz Port (Dammam Port)
This port, commonly referred to as Dammam port, is the largest in the Persian Gulf. It also asserts to be the second busiest port in both North Africa and the Middle East. It is only surpassed in terms of operations and capacity by the Islamic Port of Jeddah.
This is the nation's main port in the Persian Gulf, and it manages a sizable amount of the export services for the oil industry. This port offers a refrigerated cargo terminal, two general cargo terminals, shared container, bulk grain, and first and second container terminals.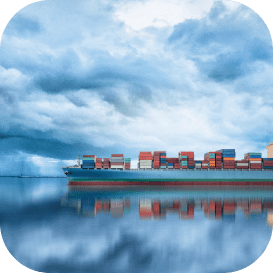 Jubail Commercial Port (King Fahad Industrial Port)
This port handles all of Jubail's commercial cargo, including general, containerized, and bulk goods. This port provides an alternative entry to Saudi Arabia's regional and worldwide markets, with a capacity of 1 million TEUs per year. Its primary focus is on providing to the business demands of Jubail Industrial City, which also provides access to Riyadh. It's also only 80 kilometers north of Dammam, the country's second-largest commercial city.
The general cargo and bulk cargo terminals are equipped with outstanding machineries, such as various grain discharging machines that can discharge 50 to 400 tons per hour, depending on which machine is used. The container terminal at Jubail Commercial Port is similarly well-equipped, with a total berth capacity of 36 million tons.
The port has three main terminals: a container terminal with four berths, a general terminal with eight berths, and a bulk terminal with four berths.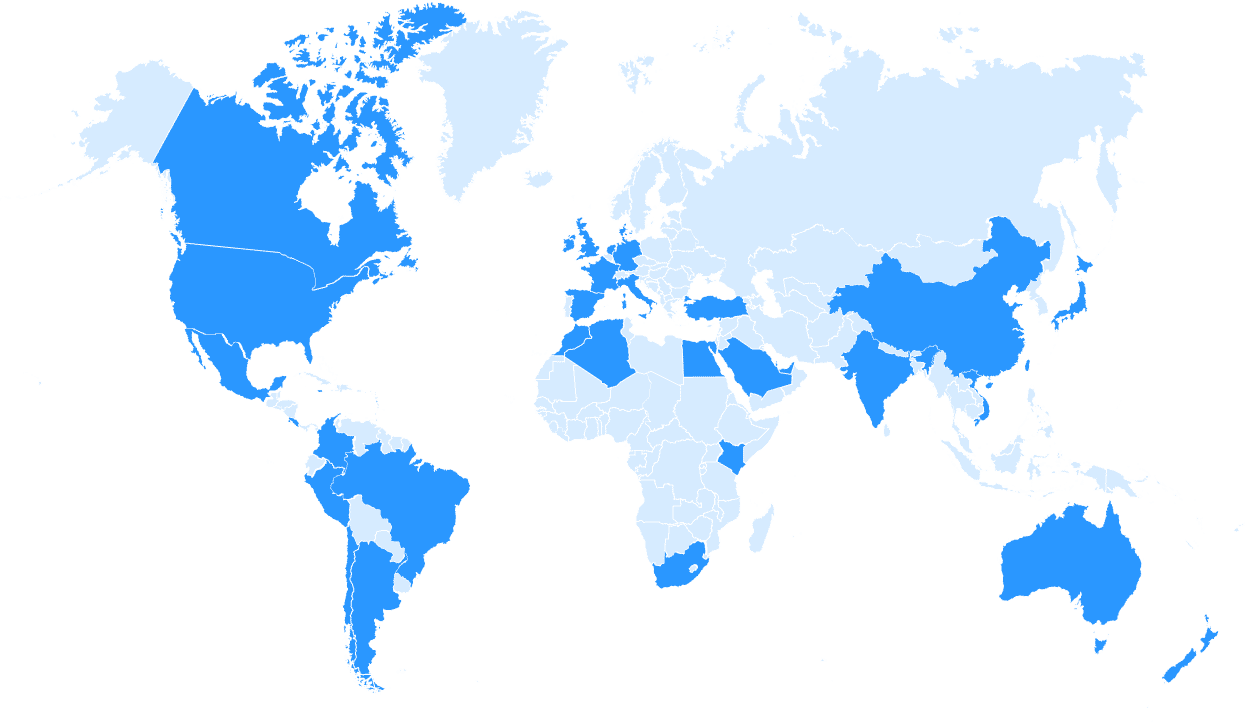 Top Saudi Arabia Exports and Imports
The top exports of Saudi Arabia are Crude Petroleum, Refined Petroleum, Ethylene Polymers, Propylene Polymers, and Acyclic Alcohols, exporting mostly to China, India, Japan, South Korea, and United Arab Emirates.
The top imports of Saudi Arabia are Cars, Broadcasting Equipment, Refined Petroleum, Packaged Medicaments, and Telephones, importing mostly from China, United Arab Emirates, United States, Germany, and India.
Rules & Regulations
Importers of goods into Saudi Arabia need to be aware of the country's strict rules and regulations. All commercial shipments must comply with Saudi Arabia's import regulations in order to enter the country.
1. All goods must be accompanied by the original invoice, and must include the quantity, quality, weight, and price of the goods.
2. Importers must obtain a valid import license from the Saudi Arabian Ministry of Commerce and Investment before attempting to import goods into the country.
3. A Certificate of Origin is required for all imports, and must be issued and endorsed by the relevant Chamber of Commerce.
4. Imports of certain goods may be subject to restrictions or prohibitions, and must be approved by the Ministry of Foreign Trade.
5. All imports must be accompanied by an import declaration, with details of the importer, consignee, and the goods.
6. Imported goods must be accompanied by an inspection certificate from a recognized laboratory.
7. Customs duties and value added tax are levied on all imports, and must be paid in advance.
8. Importers must also provide documents related to their financial status and business operations in Saudi Arabia.
Shipping from Saudi Arabia to UAE Live Pricing
| City From | City To | Port From | Port To | Price | Shipping Line | Container Code | Valid To | Container Type | Distance | Transit Time |
| --- | --- | --- | --- | --- | --- | --- | --- | --- | --- | --- |
End-to-End Supply Chain Management
Order Online
Booking
Track & Trace
Customs clearance
Documentation

Decide in Transparency
You know exactly what you're paying for when you use our digital air freight platform. There's no hidden fees or surcharges – just honest, transparent pricing.

Manage your booking easily
You can handle all your air freight shipments online from any device, which will reduce the amount of time needed for paperwork.

Track your cargo live
Keep track of all your bookings in one place and get notified of any changes in shipment status. Digital freight forwarding can help streamline your communication and make it hassle-free. It can also help you streamline your documentation.