Air Freight to Germany
Find the Best Freight Quote
If you're shipping cargo to or from Germany, air freight is the best option for fast and reliable delivery. We can help you with all your air freight needs, from importing and exporting goods to arranging customs clearance.
For shipments to Germany from the UAE, we offer a door-to-door service that includes the pick-up, packing, airfreight, customs clearance, and delivery to your final destination. We can also provide airfreight services for shipments originating in Germany.
Whether you're shipping commercial goods or personal belongings, we can ensure that your cargo arrives safe and on time. Contact us today for a free quote on air freight to & from Germany.
Major Air Cargo Ports
There are many air cargo ports in Germany, including Frankfurt, Munich, Hamburg, and Berlin. We can help you ship cargos to and from any of these airports. Contact us today for more information.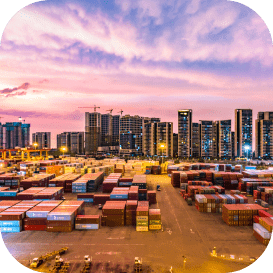 Frankfurt Airport
Frankfurt is Germany's largest airport and one of the busiest in Europe. It's also a major hub for air cargo, handling over two million tons of freight each year. The airport is home to a number of cargo-focused facilities, including two dedicated freight terminals and a dedicated runway for cargo planes. In addition, Frankfurt is home to a number of logistics companies that specialize in handling air cargo. As a result, the city is well-positioned to accommodate the growing demand for air freight services.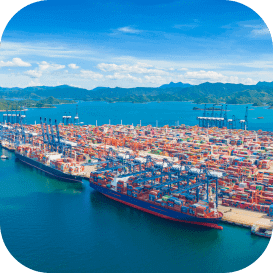 Munich Airport
Munich's air cargo ports play a critical role in the city's economy, handling millions of tons of cargo each year. The ports are located just outside the city center, making them easily accessible for businesses and industries. In addition to traditional port facilities, the Munich air cargo ports also include a range of other services, such as customs processing and storage. This makes them an ideal hub for businesses that need to ship goods internationally. The Munich air cargo ports are also well-connected to the city's transportation network, making it easy to get goods to and from the port. As a result, the Munich air cargo ports are an essential part of the city's economy and infrastructure.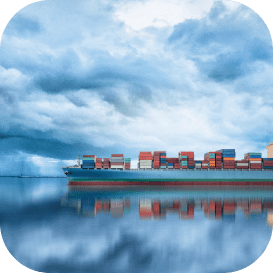 Hamburg Airport
Hamburg is one of the busiest air cargo ports in the world and is currently undergoing a major expansion that is scheduled to be completed in 2022. The expansion will include a new terminal, a new runway, and a new logistics center. The airport is already home to a number of major airlines, including Lufthansa, Air France, and British Airways, and the expansion is expected to attract even more airlines to the city. With its convenient location and state-of-the-art facilities, Hamburg is poised to become an even more important hub for air cargo in the coming years.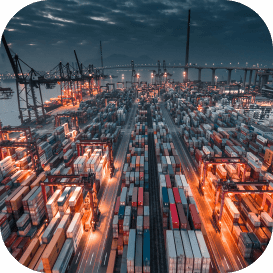 Berlin Airport
2022 is a big year for Berlin. Not only will the city play host to the Olympic and Paralympic Games, but it will also see the opening of two new air cargo ports. The first, Berlin Brandenburg Airport, is located just outside the city centre and is expected to handle up to 4.5 million tonnes of freight per year. The second, Berlin Tegel Airport, is situated in the north of the city and will have a capacity of 2.5 million tonnes. These two new facilities will greatly increase Berlin's ability to handle air cargo, and they will also provide a much-needed boost to the local economy. With the 2022 Games on the horizon, the opening of these two ports couldn't be better timed.
Statistics
2022 is just around the corner, and that means it's time to start thinking about your freight needs. If you're shipping to or from Germany, you'll want to stay up-to-date on the latest market trends. Here's a quick overview of what you need to know.
Air cargo freight is an important part of the German economy, and it's only getting bigger. In fact, according to recent market reports, air cargo traffic is expected to grow by 3.5% each year through 2022. This growth is being driven by a number of factors, including an increase in e-commerce shipments and a continued shift towards air cargo for time-sensitive shipments. As a result, German airports are investing in new infrastructure and capabilities to keep up with demand.
If you're shipping air cargo to or from Germany, you can expect rates to continue rising in the coming years. However, there are a few things you can do to offset these increases. First, consider using an air freight forwarder. A forwarder can often negotiate better rates with airlines than you could on your own. Second, take advantage of consolidation services. Consolidating your shipments into larger containers can help you save on both airfreight and ground transportation.
The air cargo industry is a vital link in the global supply chain, connecting businesses and consumers around the world. Germany is one of the largest air freight markets in the world, with many companies relying on air cargo to move their goods both into and out of the country.
In recent years, the German air cargo market has been growing steadily, thanks to strong economic growth and an increase in e-commerce activity. However, 2019 was a challenging year for the industry, with global trade tensions and Brexit uncertainty weighing on demand.
Pick up and delivery
Land transportation
Ocean freight transportation
Customs clearance
Documentation
Rules & Regulations
Germany is a country with very strict rules and regulations when it comes to air cargo freight. All shipments must be properly labeled and documented, and all gasses and liquids must be declared in advance. There are also strict limits on the amount of weight that can be carried on an aircraft, which can make shipping large or heavy items a challenge. However, these rules and regulations help to keep Germany's air cargo industry safe and efficient. By adhering to these standards, businesses can be confident that their shipments will arrive on time and in good condition.
There are a number of rules and regulations that must be followed when shipping cargo by air. In Germany, for example, all shipments must be pre-registered with the local airport authority. The shipper must also provide a detailed description of the goods being shipped, as well as the value of the shipment. In addition, all shipments must be properly packaged and labeled. Failure to comply with these regulations can result in delays or even refusal of the shipment. As a result, it is important to be familiar with the rules and regulations governing air cargo freight before shipping any goods.
Import & Export to/from UAE
Germany is one of the world's leading air cargo hubs, handling over 4.5 million tonnes of freight per year. The UAE is a major player in the German air cargo market, with Dubai being the second-largest destination for German exports by air. In 2016, German exports to the UAE by air were valued at €5.6 billion, with almost half of those exports consisting of high-value items such as machinery and pharmaceuticals. Dubai is also a major transit point for German air cargo bound for other destinations in the Middle East and Asia. Given the close proximity of the two countries and the strong trade relations between them, it is no surprise that the UAE is a key market for German air cargo freight.
UAE is one of the world's leading air cargo freight hubs, and Germany is a major player in the air cargo industry. So it's no surprise that the two countries have a strong relationship when it comes to air cargo. In fact, German companies have been working with UAE freight companies for many years to provide reliable and efficient air cargo services.
German companies are known for their efficiency and reliability, and they have been working closely with UAE freight companies to provide air cargo services that meet the needs of both countries. The close relationship between the two countries has resulted in a number of successful joint ventures, and German companies have been able to use their experience and expertise to help UAE freight companies grow and expand their businesses.