Shipping to Italy
Find the Best Freight Quote
Ocean Freight to Italy
At DFreight, we provide a wide range of business sea freight services for a variety of commodities, including foods, fruits, electronics,  cosmetics, and furniture; offering transparent, effective, and reliable door-to-door cargo to Italy from the UAE and vice versa. You can conduct business without being concerned about the challenges of shipping from the UAE to Italy using our all-in-one digital freight solutions.
Our digital freight forwarding platform provides real-time monitoring of shipments, ensuring that you have complete visibility and control over your cargo. We offer end-to-end services tailored to your unique requirements, making shipping to and from Italy a hassle-free experience. We help you ship business cargo to various cities in Italy, including Rome, Milan, Venice, etc. in the easiest, fastest, and safest way possible.
You can rely on DFreight to assist you with all of your international cargo shipping to Italy thanks to our FCL and LCL shipment ocean freight cargo services. With the help of our digital freight platform, you may submit your inquiry right away and receive the best competitive prices for shipping your cargo to Italy.
Import to Italy From UAE
Genova
From: Abu Dhabi
Napoli
From: Jebel Ali
Vado Ligure
From: Jebel Ali
Livorno
From: Dubai
Ravenna
From: Jebel Ali
Koper
From: Jebel Ali
Bari
From: Abu Dhabi
Ancona
From: Jebel Ali
Venice
From: Jebel Ali
Civitavecchia
From: Jebel Ali
Trieste
From: Jebel Ali
Rijeka Bakar
From: Jebel Ali
Export from Italy To UAE
Jebel Ali
From: Genova
Sharjah
From: Ancona
Ajman
From: Koper
Abu Dhabi
From: Rijeka Bakar
Dubai
From: Bari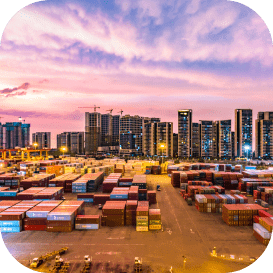 Trieste Port (ITTRS)
Trieste is the largest port in Italy in terms of gross tonnage. It's off the coast of the mainland to the north. The port is divided into five areas: the Old, New, Timber, Mineral Oils, and Industrial zones. There are three business zones and two industrial zones.
The Mineral Oils Free Area and the Canale di Zaule Free Area, which encompass the timber and industrial regions, are the industrial zones. A multifunctional terminal (the Adria), container terminals, ro-ro, and ferry terminals are some of the various Free Port Zones.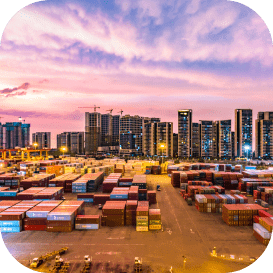 Genoa Port (ITGOA)
Genoa, one of Italy's biggest ports, has traditionally exerted major influence over trade and business in the area. It competes with major European ports like those in Barcelona and Marseille, which are both on the Western coast. The port, which is artificial and spans 60 square kilometers, is one of the busiest in the area. Coal, steel, oil, chemicals, food, and general cargo are the main items transported through Genoa.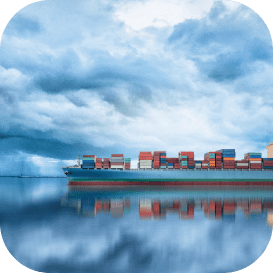 Livorno Port (ITLIV)
Livorno is a major port located along the Ligurian Sea on the Western coast of the mainland. It is a seaport that is located in the Tyrrhenian Sea Corridor and has a sizable volume of cargo passing through it each year. It is designed to handle general-purpose ships, ferries, cruise liners, ro-ro and ro-pax, liquid and dry cargo. The harbor has excellent ferry service that connects it to the neighboring regions of Tuscany, Emilia Romagna, Marche, and Umbria.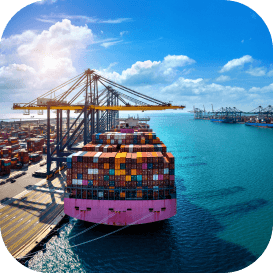 Cagliari Port (ITCAG)
Cagliari's port is located on the island of Sardinia and is a natural harbor with an area of over 8 square kilometers. The port is situated along a busy shipping route and is not far from the Gibraltar Suez crossing. Almost 30 kilometers of shoreline are under the management of the Cagliari Port Authority. The ancient port and the canal port are the two areas of the port that are separated. Almost 6 kilometers of quay are run by the former. It manages passenger, ro-ro, and commercial vessels. The latter maintains 1.6 km of quay and services ro-ro and transshipment vessels from 5 berths.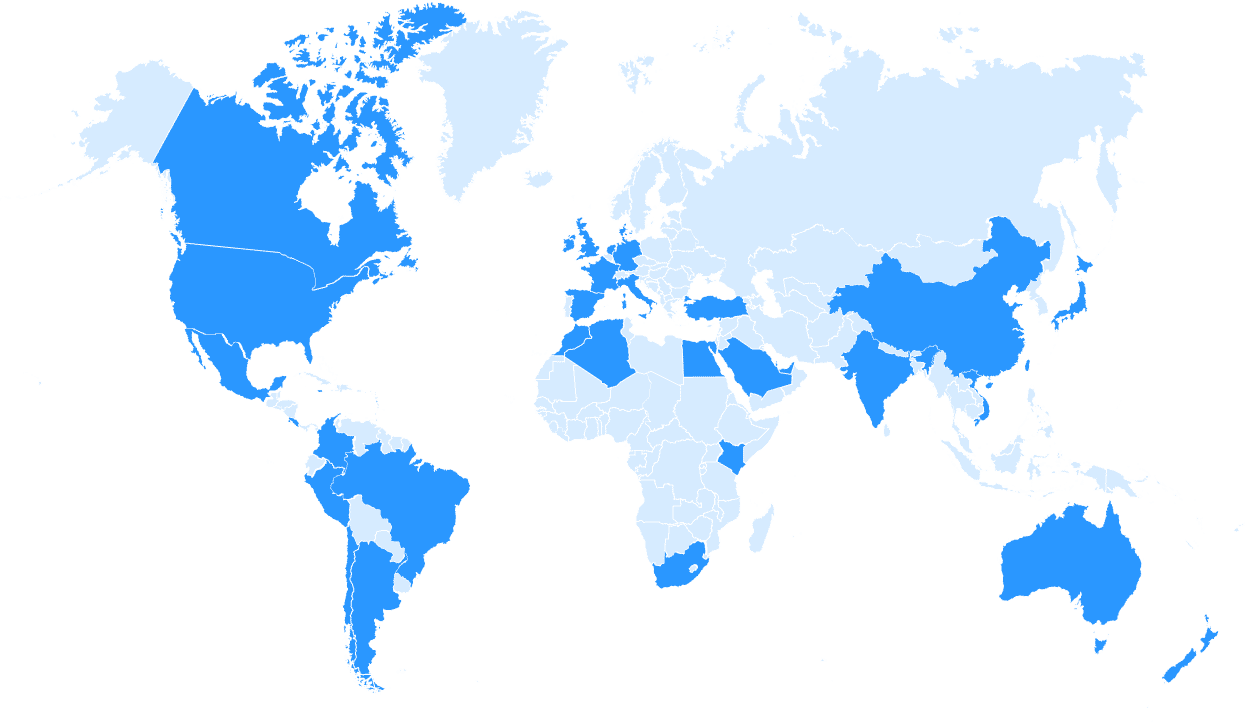 Top Italy Exports and Imports
The top exports of Italy are Packaged Medicaments, Cars, Motor vehicles; parts and accessories, Refined Petroleum, and Vaccines, blood, antisera, toxins and cultures, exporting mostly to Germany, France, United States, Switzerland, and United Kingdom.
The top imports of Italy are Crude Petroleum, Cars, Packaged Medicaments, Petroleum Gas, and Gold, importing mostly from Germany, France, China, Netherlands, and Spain.
Rules & Regulations
When shipping from/to Italy, there are a few things to keep in mind:
a. The cargo must be declared to the authorities
b. The shipper must have all the necessary documentation
c. The cargo must be insured
d. The cargo must be packed in accordance with international standards
e. The shipper must provide a packing list
f. The shipper must provide a commercial invoice
Shipping from Italy to UAE Live Pricing
| City From | City To | Port From | Port To | Price | Shipping Line | Container Code | Valid To | Container Type | Distance | Transit Time |
| --- | --- | --- | --- | --- | --- | --- | --- | --- | --- | --- |
End-to-End Supply Chain Management
Order Online
Booking
Track & Trace
Customs clearance
Documentation

Decide in Transparency
You know exactly what you're paying for when you use our digital air freight platform. There's no hidden fees or surcharges – just honest, transparent pricing.

Manage your booking easily
You can handle all your air freight shipments online from any device, which will reduce the amount of time needed for paperwork.

Track your cargo live
Keep track of all your bookings in one place and get notified of any changes in shipment status.Digital freight forwarding can help streamline your communication and make it hassle-free. It can also help you streamline your documentation.