Ocean Freight to South Africa
At DFreight, we provide a wide range of business sea freight services for a variety of commodities, including foods, fruits, electronics,  cosmetics, and furniture; offering transparent, effective, and reliable door-to-door cargo to South Africa from the UAE and vice versa. You can conduct business without being concerned about the challenges of shipping from the UAE to South Africa using our all-in-one digital freight solutions.
Our digital freight forwarding platform provides real-time monitoring of shipments, ensuring that you have complete visibility and control over your cargo. We offer end-to-end services tailored to your unique requirements, making shipping to and from South Africa a hassle-free experience. We help you ship business cargo to various cities in South Africa, including Johannesburg, Cape Town, Durban, etc. in the easiest, fastest, and safest way possible.
You can rely on DFreight to assist you with all of your international cargo shipping to South Africa thanks to our FCL and LCL shipment ocean freight cargo services. With the help of our digital freight platform, you may submit your inquiry right away and receive the best competitive prices for shipping your cargo to South Africa.
Import to South Africa from UAE
Durban
From: Jebel Ali
Cape Town
From: Jebel Ali
Export from South Africa to UAE
Abu Dhabi
From: Durban
Jebel Ali
From: Durban
Ajman
From: Durban
Sharjah
From: Durban
Major Sea Ports in South Africa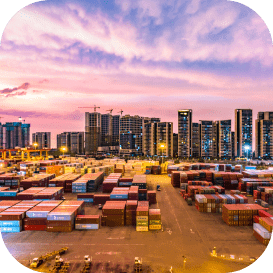 Port of Durban
Durban's port has the biggest shipping traffic in Africa. It is also South Africa's largest port facility. This harbor was established in 1824 as part of the British colonial character. The Durban Port Facility accounts for approximately 60% of South Africa's total shipping income. The complex spans 18.5 square kilometers of Durban Bay, with 8.9 square kilometers of high-tide coastline. Furthermore, this port handles 60% of South Africa's entire container freight shipping load.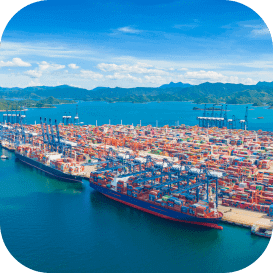 Port of Richards Bay
Richards Bay was established in 1972, with Parliament's authorisation for commercial harbour activities. The facility has a land area of 2.76 square kilometers and 6 docks for seagoing vessels of all sizes. The port, which is one of the largest in Africa, facilitates coal freight operations. Richards Bay handles 55% of cargo among South Africa's major ports in terms of gross volume. The facility can comfortably accommodate large vessels with channel draughts ranging from 17.5 to 19.5 meters.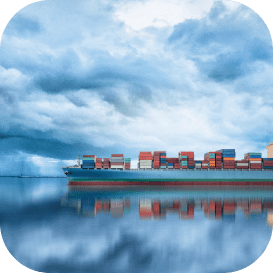 Port Elizabeth
Port Elizabeth was first mentioned along the South African sea coast in 1427. However, its harbour status began with the British settlement in the 1830s. Cargo activities with true commercial importance date back to 1927. Transnet emerges as the dominant container terminal operator in this port complex. The container terminal's quay length is roughly 1 kilometer, divided into three container berths. Furthermore, Port Elizabeth authority has 6 berths for breakbulk handling and 2 for ore bulk.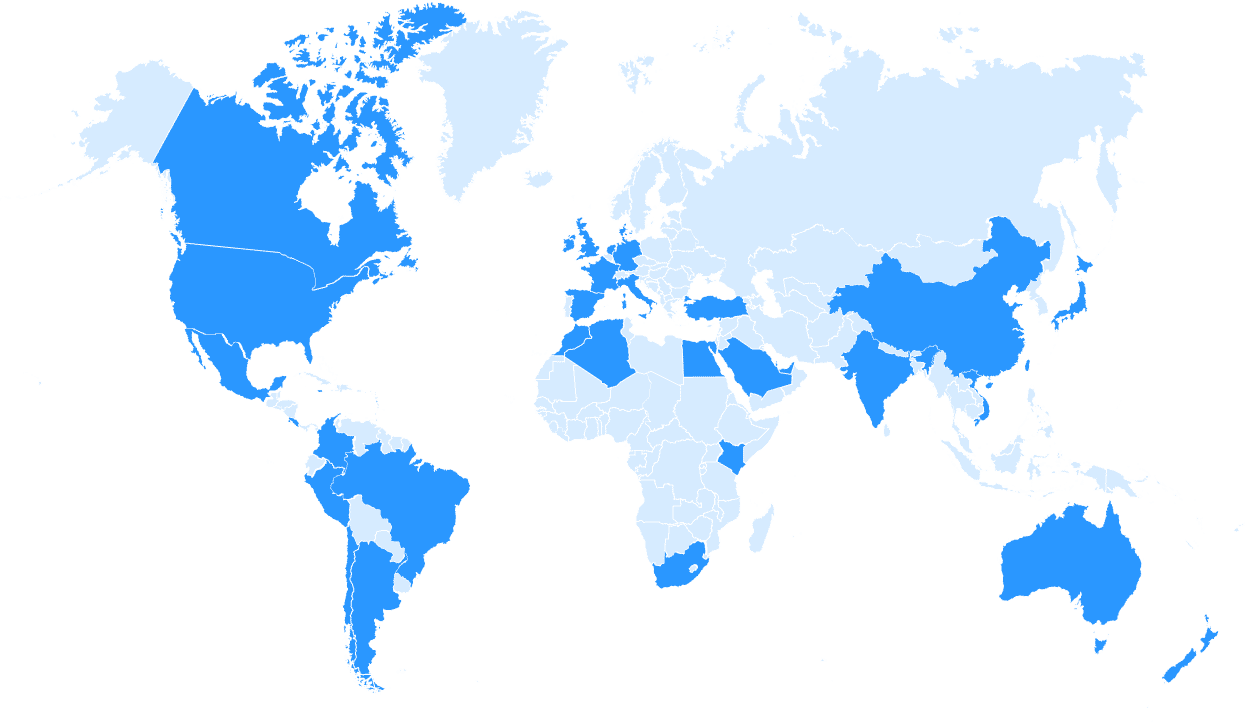 Top South Africa Exports and Imports
The top exports of South Africa are Platinum, Gold, Iron Ore, Diamonds, and Coal Briquettes, exporting mostly to China, United States, Germany, United Kingdom, and India.
The top imports of South Africa are Refined Petroleum, Crude Petroleum, Motor vehicles; parts and accessories, Cars, and Broadcasting Equipment, importing mostly from China, Germany, India, United States, and Saudi Arabia.
Rules & Regulations
Importers to South Africa must comply with the rules and regulations regarding the import of goods. These include restrictions on the import of certain items; an import permit from an authorized regulatory authority; and the payment of duties and taxes levied by the SARS (South African Revenue Service). An importer should also ensure that their imported goods meet the applicable South African standards and requirements, and should obtain an SABS (South African Bureau of Standards) certification where required. The import of goods must also be registered with the South African Customs Service before delivery can take place.
Shipping from South Africa to UAE Live Pricing
| City From | City To | Port From | Port To | Price | Shipping Line | Container Code | Valid To | Container Type | Distance | Transit Time |
| --- | --- | --- | --- | --- | --- | --- | --- | --- | --- | --- |
All shipments in one place
We are with you until the end