Air Freight to Chile
For decades, the Latin American world has been a hive of international trade, and South American countries like Chile are no exception. While there are several fantastic business opportunities in Chile, exporting to the country should not be done without first obtaining the necessary knowledge of local commerce and regulations, as well as investigating the best shipping choices.
According to the Economic Complexity Index, Chile was the world's number 44 economy in terms of GDP in 2020, the number 40 economy in total exports, the number 46 economy in total imports, and the number 61 economy in terms of GDP per capita.
Air Freight to Chile – Services
Express, standard, and deferred air cargo services are available as air freight services. Which air service you pick will most likely be decided by the urgency of your package delivery.
Air Express Service
If your cargo is being transported by Express service, it will be placed on an aircraft and moved directly to its final destination. The most costly flying service is Express.
Standard Air Service
If your goods are being shipped by Standard service, they will most likely make stops at one or two airports, where they will either change aircraft or be loaded or unloaded with another cargo. The most popular air service is the Standard service.
Deferred Air Service
Your cargo will make many stops along the way to arrive at its final destination if it is shipped through Deferred air transportation. Although Deferred air service is less expensive than express air service, it is still more costly than shipping LCL (less than container load).
Top Cargo Airports in Chile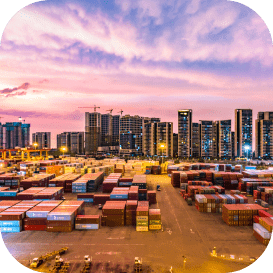 Arturo Merino Benítez International Airport
Arturo Merino Bentez International Airport, commonly known as Santiago International Airport or Nuevo Pudahuel Airport, serves Santiago de Chile, Chile's capital and largest city. The airport is 15 kilometers from the city center and is shared with the Chilean Air Force. Santiago is one of only two airports in the region with direct links to Oceania and is among the top ten Latin American airports in terms of passengers and movements. LATAM-group carriers and most national carriers in the area provide connections to all Latin American capitals. There are also direct North American and European services available.
The master plan anticipated a capacity increase to 34 million passengers by 2034 and 50 million by 2045. The construction of a new detached passenger terminal facilitates both international and domestic flights, expanded commercial spaces, and a light train connecting the airport to the Santiago Metro system were all planned.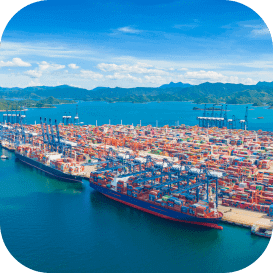 Santiago International Airport
Santiago International Airport (SIA) is the largest airport in Chile and the main hub for LATAM Airlines. It is located in the commune of Pudahuel, about 15 kilometers (9 mi) northwest of Downtown Santiago. SIA has a cargo handling capacity of 1.2 million metric tons per year.
SIA is Chile's busiest airport, with over 18 million passengers and more than 400,000 aircraft movements in 2017. The airport is also a hub for LATAM Cargo and Sky Airline. SIA offers direct flights to destinations in North and South America, Europe, Asia, and Oceania.
SIA has a modern infrastructure that allows for the quick and efficient handling of cargo. The airport has two cargo terminals, which are equipped with the latest technology and equipment. SIA also has a dedicated team of professionals who are responsible for the safe and efficient handling of cargo.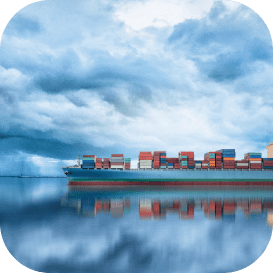 El Tepual International Airport
El Tepual International Airport is an airport located in Puerto Montt, Chile. The airport is the main hub for LAN Airlines and Sky Airline. It is also a focus city for LATAM Chile. The airport has a cargo handling capacity of 25,000 tons per year.
El Tepual has a single runway and is capable of handling aircraft up to the size of a Boeing 747. El Tepual International Airport is a popular destination for both domestic and international travelers.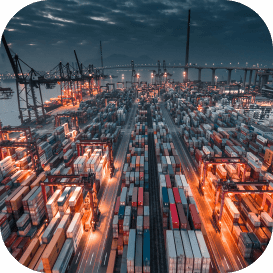 Cerro Moreno International Airport
Cerro Moreno International Airport is an airport serving the city of Antofagasta, Chile. It is the largest airport in the Antofagasta Region and the second busiest in the country after Comodoro Arturo Merino Benítez International Airport in Santiago.
The airport is capable of handling wide–body aircraft and is a hub for LATAM Cargo Chile. Cerro Moreno International Airport has a single 3,500m runway and a cargo handling capacity of 100,000 tonnes per year.
Statistics
The shipping industry is a vital part of the Chilean economy, with the country relying heavily on maritime trade to transport goods and materials both in and out of the country. In 2016, Chile's ports handled a total of 26.8 million TEUs (twenty–foot equivalent units) of cargo, making it the 29th busiest port system in the world.
The top commodities shipped through Chilean ports include copper, fish, fruit, and forestry products. Chile is also home to one of the world's busiest shipping lanes, the Straits of Magellan. Over 13,000 vessels pass through the Straits each year, carrying an estimated $US200 billion worth of cargo.
The Straits are a key route for ships traveling between the Pacific and Atlantic oceans and are particularly popular for vessels carrying cargo from Asia to the east coast of South America.
In 2022, the statistics of shipping to Chile are expected to be very positive. The country is expected to see an increase in exports and a decrease in imports. This will be good for the Chilean economy and will help to improve the country's balance of trade.
Chile is a South American country located between Argentina and Peru. It has a population of over 18 million people and its capital is Santiago. Chile is a member of the United Nations, the World Trade Organization, and the Union of South American Nations.
The country's economy is mostly based on copper mining and agriculture. Chile is the world's largest producer of copper, and the metal is responsible for about a third of the country's exports. Other important exports include agriculture products, fish, and wine. Chile's main trading partners are the United States, China, Brazil, and Argentina.
Pick up and delivery
Land transportation
Ocean freight transportation
Customs clearance
Documentation
Rules & Regulations
The purpose of this paper is to provide an overview of the rules and regulations for shipping to Chile.
Chile has a long history of trading with other countries and has a well–developed infrastructure for shipping. There are a number of rules and regulations that must be followed when shipping to Chile, including customs regulations and laws.
Chile is a signatory to a number of international conventions related to shipping, including the International Convention for the Safety of Life at Sea (SOLAS), the International Convention on the Control of Harmful Anti–Fouling Systems on Ships (AFS), and the International Convention on the Prevention of Pollution from Ships (MARPOL).
Chile has a number of national laws and regulations that apply to shipping, including the Merchant Shipping Act, the Ports and Harbours Act, and the Maritime Zones Act. These laws and regulations are enforced by the Chilean Navy.
Shipowners and operators must comply with a number of requirements when shipping to Chile, including the provision of adequate insurance and the payment of port fees. Ships must also be registered with the Chilean Navy.
A number of documents are required for shipping to Chile, including a shipping manifest, a bill of lading, and a certificate of origin. These documents must be lodged with the Chilean Customs Service.
The Chilean Customs Service imposes a number of restrictions on the importation of goods into Chile, including a ban on the importation of certain goods, such as weapons and drugs. A list of restricted goods can be found on the Chilean Customs website.
Shipping to Chile can be a complex process, but following the rules and regulations will ensure a smooth and hassle–free shipping experience.
Import & Export to/from UAE
In 2018, Chile's exports totaled $77.4 billion while imports totaled $70.1 billion. The top exports of Chile are Copper Ore ($20.9B), Refined Copper ($12.6B), Salmon ($2.63B), Fruit ($2.39B), and Wine ($2.31B). The top imports of Chile are Refined Petroleum ($5.26B), Packaged Medicaments ($4.8B), Cars ($4.63B), Broadcasting Equipment ($3.43B), and Delivery Trucks ($2.63B).
Chile is a large producer and exporter of copper ore, refined copper, and salmon. Chile also exports fruit, wine, and other agricultural products. Chile's main imports are refined petroleum, packaged medicaments, cars, broadcasting equipment, and delivery trucks.
The United Arab Emirates (UAE) and Chile have a strong trade relationship. The UAE is Chile's second–largest trading partner in the Middle East, and Chile is the UAE's second–largest trading partner in South America. The two countries have signed a number of agreements to further strengthen their trade ties. In 2016, they signed a Memorandum of Understanding (MoU) on trade and investment cooperation. The MoU aims to promote and facilitate trade and investment between the two countries. It also seeks to create a conducive environment for businesses from both countries to explore opportunities in each other's markets.