Ocean Freight to New Zealand
At DFreight, we provide a wide range of business sea freight services for a variety of commodities, including foods, fruits, electronics,  cosmetics, and furniture; offering transparent, effective, and reliable door-to-door cargo to New Zealand from the UAE and vice versa. You can conduct business without being concerned about the challenges of shipping from the UAE to New Zealand using our all-in-one digital freight solutions.
Our digital freight forwarding platform provides real-time monitoring of shipments, ensuring that you have complete visibility and control over your cargo. We offer end-to-end services tailored to your unique requirements, making shipping to and from New Zealand a hassle-free experience. We help you ship business cargo to various cities in New Zealand, including Auckland, Wellington, Christchurch, etc. in the easiest, fastest, and safest way possible.
You can rely on DFreight to assist you with all of your international cargo shipping to New Zealand thanks to our FCL and LCL shipment ocean freight cargo services. With the help of our digital freight platform, you may submit your inquiry right away and receive the best competitive prices for shipping your cargo to New Zealand.
Import to New Zealand from UAE
Export from New Zealand to UAE
Dubai
Jebel Ali
Major Sea Ports in New Zealand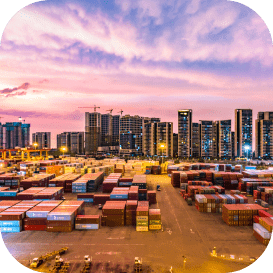 Port of Tauranga
Tauranga Port is located in the city of Tauranga on the north island of New Zealand. It is New Zealand's main port and is strategically positioned and large. It is the busiest trading port and a major tourist destination, and it is outfitted with cutting-edge technology and contemporary port amenities. When compared to the other ports, it handles the majority of cargo and has the largest container throughput. It covers 113.4 hectares on Mount Maunganui and 74.7 hectares on Sulphur Point. Twelve berths handle a variety of goods, including wood, liquids, and coal.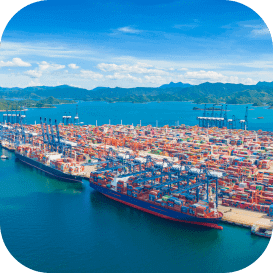 Port Auckland
Auckland Port is New Zealand's busiest port. It is home to the continent's third largest container terminal. It also runs cruises and cargo ships into and out of the city. The Port of Auckland is made up of a number of smaller ports and harbors. It is a major port for Auckland's cruise industry because it provides bathing, maritime, and other shipping services. The port handles containerized goods, non-container bulk cargo, break-bulk such as steel, timber, wood, dry and liquid bulk containers, and automobiles such as cars efficiently.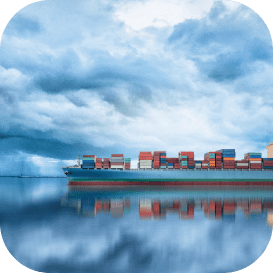 Port Wellington
Port Wellington's position makes it a reliable intermodal center for freight, shipping, and logistics. It transports bulk powders, forestry products, fresh vegetables, and bulk liquids, including chemicals and petroleum products. It boasts a naturally protected harbour on the island nation's southernmost tip. It's a popular port for ferries, cruises, cargo ships, and fishing boats. Many of the port's berths operate separately from its container terminal. The latter is docked with modern amenities and features an international cruise port, a ship repair area, containers, and a storage depot.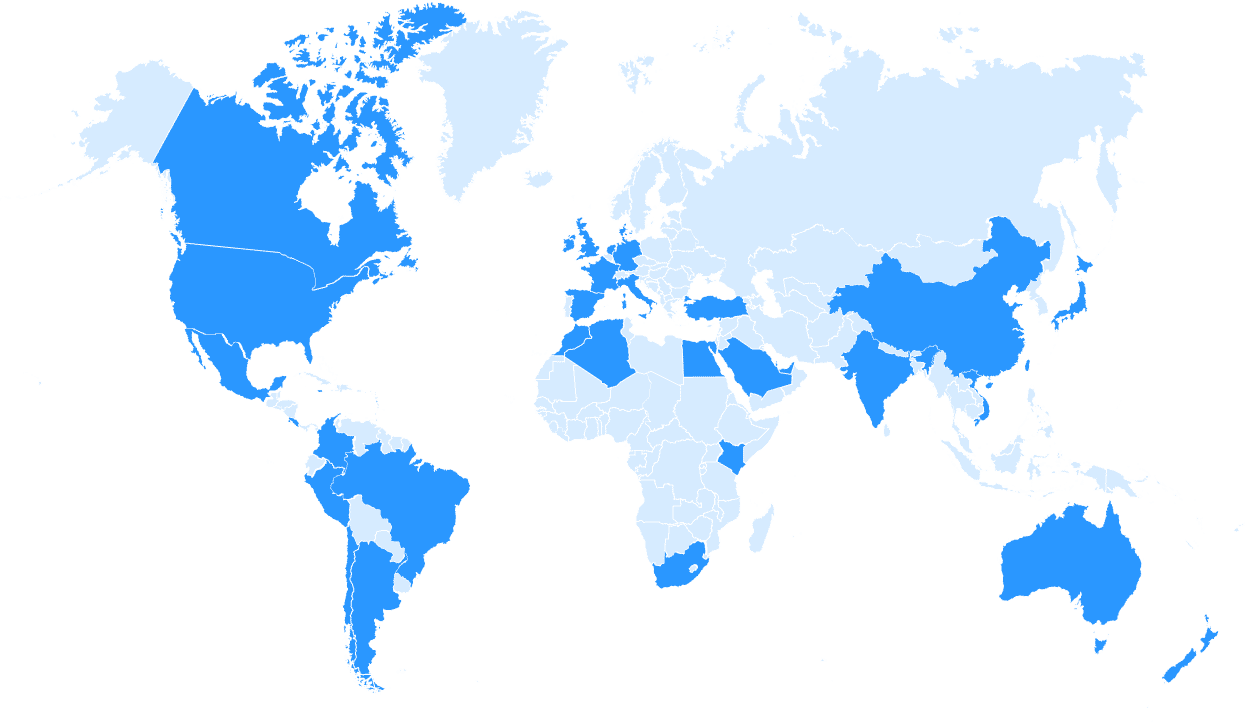 Top New Zealand Exports and Imports
The top exports of New Zealand are Concentrated Milk, Sheep and Goat Meat, Rough Wood, Frozen Bovine Meat, and Butter, exporting mostly to China, Australia, United States, Japan, and South Korea.
The top imports of New Zealand are Cars, Refined Petroleum, Crude Petroleum, Delivery Trucks, and Broadcasting Equipment, importing mostly from China, Australia, United States, Japan, and Thailand.
Rules & Regulations
New Zealand has stringent rules and regulations for importing goods into the country. These include obtaining proper registration, licencing, and certification from appropriate authorities such as the Ministry of Primary Industries (MPI) and the New Zealand Customs Service. All goods must comply with the New Zealand Food and Safety Standards, Quarantine Laws, Laws of Trade, and Copyright and Trademark Regulations. All goods imported into the country must also adhere to any applicable international agreements and protocols. In addition, importers are required to provide accurate and detailed import documentation to enable the appropriate Customs officials to make informed decisions relating to the importation of goods.
All shipments in one place
We are with you until the end