Ocean and air freight to UAE and the country's logistics market is estimated to reach USD 31.41 billion in 2026, increasing at an annual rate of 8.41% throughout the forecast period. The UAE freight and logistics industry has been gradually expanding, owing to the region's steady and rapid expansion of e-commerce as well as increased international trade.
The strategic location of Dubai between Asia and Europe benefits both the East and the West, allowing the Emirate to benefit from the best possible trading conditions.
Everything moves at a faster pace in the modern world. The speed of freight shipment has been doubled. The higher customer expectations for delivery speed, the more organizations strive to provide next-day delivery. People all across the world rely on the delivery of their shipments, and everyone wants their goods as fast as possible. Airfreight shipment is one of the most efficient and safest ways to achieve such a short transit time.
Whether you are transporting raw materials for manufacturing, finished products for export, or personal goods, our team of experienced professionals ensures that your cargo is handled with the utmost care and attention. With our commitment to transparency, reliability, and efficiency, DFreight is the ideal partner for all your shipping needs to and from Dubai.
Air Freight Services to&from UAE
Express, standard, and deferred air cargo services are available as air freight services. Which air service you pick will most likely be decided by the urgency of your package delivery.
Air Express Service
If your cargo is being transported by Express service, it will be placed on an aircraft and moved directly to its final destination. The most costly flying service is Express.
Standard Air Service
If your goods are being shipped by Standard service, it will most likely make stops at one or two airports, where it will either change aircraft or be loaded or unloaded with another cargo. The most popular air service is the Standard service.
Deferred Air Service
Your cargo will make many stops along the way to arrive at its final destination if it is shipped through Deferred air transportation. Although Deferred air service is less expensive than express air service, it is still more costly than shipping LCL (less than container load).
Major Cargo Airports in the UAE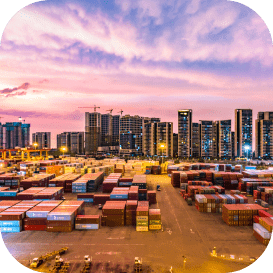 Dubai International Airport Cargo Gateway
The Cargo Gateway at Dubai International Airport (DXB) is conveniently placed next to Dubai International Airport in the United Arab Emirates. DCG is around 40 kilometers from Jebel Ali, where the Al Maktoum International Airport and Al Maktoum Airport Cargo Gateway are being built by Dubai Airports Company.
DCG's terminals and sea-air cargo center saw steady double-digit growth as Dubai grew into one of the world's major re-export centers, and the facilities were expanded to meet demand. Dubai Airport is the world's fastest-growing airport at the moment.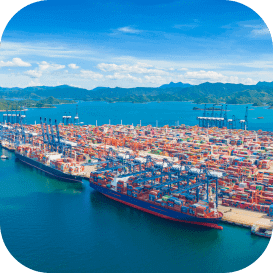 Abu Dhabi Airport Cargo Terminal
The Abu Dhabi International Airport, which is located 16.5 nautical miles (30.6 km; 19.0 mi) east of Abu Dhabi city and serves the industry of air freight to UAE and roughly 20 million people and  each year, is the UAE's second-biggest after Dubai International Airport. There are three passenger terminals in operation that provide air freight services: Terminal 1 (which is separated into Terminals 1A and 1B), Terminal 2, and Terminal 3.
Etihad Airways, the country's second flag carrier airline and the UAE's second-largest airline, after Emirates, dominates this airport's terminal areas.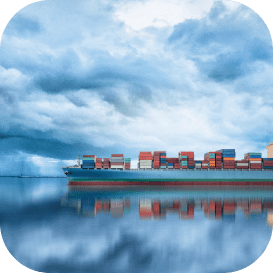 Sharjah International Airport
Sharjah Airport has established itself as one of the most important air freight to UAE hubs. The airport offers air freight services to more than eight scheduled international cargo carriers and more than 20 charter freighters, traveling to over 45 destinations across six continents, in addition to its strategic location between the Far East and Europe.
Three seaports, Khor Fakkan Port, Hamirya Port, and Port Khalid, are all connected to the airport. These ports can be found along the coasts of the Arabian Gulf and the Sea of Oman in the Emirate of Sharjah. In addition to the freight center serving as a distribution location for commodities, the Sharjah Airport Free Zone (SAIF Zone) provides shippers and consignees with an ideal connection to numerous regional and global centers.
If you have any questions concerning air freight to the UAE, you can rely on the experience of our experts at DFreight. Fill out the Contact Us form on our website to get in touch with our consultants.
Statistics
According to recent statistics, shipping to the United Arab Emirates has increased significantly in 2021. This is likely due to the UAE's growing economy and its increasing trade with other countries. The UAE is now the second–largest trading partner of the United States, and its ports are some of the busiest in the world. Shipping companies are thus investing more in the UAE, and this is reflected in the increasing number of vessels and containers being shipped to the country.
The UAE is also becoming a popular destination for cruise ships. In 2021, there are expected to be over 200 cruise ship visits to the UAE, which is a significant increase from previous years. This is likely due to the UAE's growing reputation as a safe and welcoming destination for tourists. With the increasing number of ships and containers being shipped to the UAE, the country's ports are becoming congested. This has led to delays in shipments and increased costs for shipping companies. The UAE is working to improve its infrastructure in order to accommodate the growing number of ships and containers.
In 2021, air cargo freight to the United Arab Emirates (UAE) was estimated to be worth over $4.4 billion. This figure is expected to grow in the coming years as the country continues to develop its infrastructure and economy. The UAE is home to some of the largest airports in the world, which handle a large volume of air cargo each day. Dubai International Airport is the busiest airport in the world for international cargo, handling over 2.5 million tons of cargo each year. Abu Dhabi International Airport is also a major hub for air cargo, handling over 1.6 million tons of cargo each year.
The UAE has a strong trade relationship with many countries around the world, which has contributed to the growth of the air cargo industry. The UAE is a major re–export hub, and many of the goods that are imported into the country are then re–exported to other markets in the Middle East, Africa, and Asia.
The UAE is also home to a growing number of e–commerce businesses, which are increasingly using air cargo to ship goods to customers around the world. The air cargo industry in the UAE is expected to continue to grow in the coming years, as the country develops its infrastructure and economy.
End-to-End Supply Chain Management
Order Online
Booking
Track & Trace
Customs clearance
Documentation
Rules & Regulations
The rules and regulations for shipping to the UAE in 2021 are as follows:
1. All shipments must be addressed to a specific person or company.
2. The sender's name, address, and telephone number must be clearly shown on the shipping label.
3. The correct postcode for the destination must be used.
4. Shipments must not exceed 30kg in weight.
5. Shipments must not exceed 1.2m in length.
6. Shipments must not exceed 0.6m in width.
7. Shipments must not exceed 0.6m in height.
8. All shipments must be properly packaged.
9. A copy of the commercial invoice must be attached to the shipment.
10. All shipments must be paid for in full before they will be shipped.
Failure to adhere to these rules and regulations may result in your shipment being delayed or rejected.
Import & Export to/from UAE
The UAE is a leading import and export hub in the Middle East. In 2021, the UAE is expected to continue to grow its import and export trade with the help of its strong economic growth and diversification strategy.
The United Arab Emirates is expected to continue to improve its infrastructure and business environment to attract more foreign investment and trade. The UAE has a diversified economy with a strong focus on trade and investment.
The UAE is a leading trade and investment hub in the Middle East and has one of the busiest ports in the world. The UAE is also a major exporter of oil and gas. The UAE has a young and educated population, which is a key factor in its strong economic growth.
The UAE also has a well–developed infrastructure and a business–friendly environment. These factors are expected to continue to attract foreign investment and trade in 2021.