Shipping to Argentina
Find the Best Freight Quote
Air Freight to Argentina
Argentina is South America's second-largest economy. It belongs to both the G20 and the Mercosur trading group. Argentina's agricultural, mineral, and energy resources, including renewables, are extensive. Its citizens have a European-style corporate culture, and it has the highest English Proficiency Index score in Latin America.
When exporting to Argentina, like in most other Latin American countries, there are extremely profitable options to be explored. However, if an unskilled Shipper or Freight Forwarder attempts to go there without the necessary understanding, there are several risks.
Although progress is being made, there are still some significant challenges that businesses face when exporting or doing business in Argentina.
According to the Economic Complexity Index, Argentina was the world's number 29 economy in terms of GDP, number 45 in total exports, number 54 in total imports, and number 78 in terms of GDP per capita.
Air Freight to Argentina – Services
Express, standard, and deferred air cargo services are available as air freight services. Which air service you pick will most likely be decided by the urgency of your package delivery.
Air Express Service
If your cargo is being transported by Express service, it will be placed on an aircraft and moved directly to its final destination. The most costly flying service is Express.
Standard Air Service
If your goods are being shipped by Standard service, they will most likely make stops at one or two airports, where they will either change aircraft or be loaded or unloaded with another cargo. The most popular air service is the Standard service.
Deferred Air Service
Your cargo will make many stops along the way to arrive at its final destination if it is shipped through Deferred air transportation. Although Deferred air service is less expensive than express air service, it is still more costly than shipping LCL (less than container load).
Top Cargo Airports in Argentina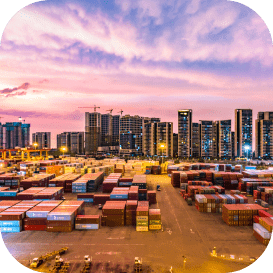 Buenos Aires Ministro Pistarini Airport
Argentina's capital has three airports, with Buenos Aires Ministro Pistarini (Ezeiza) serving as the country's main terminal. Buenos Aires Jorge Newbery Airport (Aeroparque) and Buenos Aires El Palomar Airport are the city's other two airports (temporarily closed). Aeropuertos Argentina 2000 is in charge of all airports. The Ministro Pistarini Airport in Buenos Aires features two runways and three terminals (A, B, and C).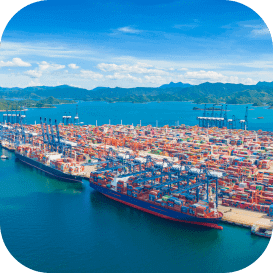 Buenos Aires Jorge Newbery Airport
Buenos Aires has three airports, with Buenos Aires Jorge Newbery Airport (Aeroparque) serving as the country's primary hub. Buenos Aires Ministro Pistarini Airport (Ezeiza) and Buenos Aires El Palomar Airport are the other two airports (temporarily closed). The Jorge Newbery Airport in Buenos Aires features one runway and one terminal. Aerolineas Argentinas operates the majority of flights from and to the airport.
In the north of Buenos Aires, Aeroparque Jorge Newbery is located between a busy highway and the ocean. The Jorge Newbery Airport in Buenos Aires is in a good place, near the city center and the neighborhoods of Belgrano, Palermo, and Recoleta.
Statistics
In 2017, Argentina was the 31st largest market for U.S. exports of goods and the 39th largest market for U.S. imports of goods. In 2017, the top exports of Argentina were Soybean Meal, Wheat, Corn, Refined Petroleum, and Raw Sugar while the top imports of Argentina were Crude Petroleum, Refined Petroleum, Packaged Medicaments, Soybeans, and Cars. The United States had a $10.4 billion trade surplus with Argentina in 2017.
The shipping industry is vital to the economy of Argentina, with the country being home to some of the busiest ports in the world. In 2022, the volume of shipping to Argentina is expected to reach 9.5 million TEUs, an increase of 3.5% from the previous year. This growth is driven by the country's expanding export sector, which is forecast to grow by 4.3% in 2022. Argentina is also expected to see an increase in the number of containerships calling at its ports, with an expected average of 1,750 vessels per month in 2022, up from 1,700 per month in 2021.
Pick up and delivery
Land transportation
Ocean freight transportation
Customs clearance
Documentation
Rules & Regulations
The rules and regulations of shipping to Argentina are as follows: all shipments must be declared to Argentina Customs upon arrival in the country. The declaration must include a detailed description of the contents of the shipment, as well as the value of the goods. All shipments must be accompanied by an invoice. All shipments must be sent via an authorized shipping company.
Argentina Customs may inspect all shipments upon arrival. All shipments must be cleared within 30 days of arrival. Argentina Customs may impose duties and taxes on shipments, which must be paid by the importer before the shipment can be released.
Import & Export to/from UAE
Argentina is a landlocked country in South America. Bordered by Chile to the west and south, Bolivia and Paraguay to the north, and Brazil and Uruguay to the northeast, Argentina occupies an area of almost 2.8 million square kilometers. With a population of over 45 million people, Argentina is the 32nd most populous country in the world and the fourth most populous country in South America. Spanish is the official language of Argentina and is spoken by almost all of the country's inhabitants.
Argentina is a founding member of the Mercosur trade bloc, which has an area of over 4 million square kilometers and a population of close to 300 million people. The country is also a member of the World Trade Organization (WTO) and the G20.
The Argentine economy is the third-largest in South America and the 27th largest in the world. Argentina is classified as an upper-middle income country by the World Bank. The country's GDP per capita was US$12,374 in 2017, making it the 43rd country in the world.
The main exports of Argentina are soybeans, wheat, corn, meat, dairy products, wine, and minerals. The country's main trading partners are Brazil, China, the United States, and Uruguay.
The United Arab Emirates and Argentina have been strengthening their economic ties in recent years. In 2016, the two countries signed a Memorandum of Understanding to establish a Joint Economic Committee.
The UAE is currently Argentina's second–largest trading partner in the Middle East, and trade between the two countries has been growing steadily. The UAE is a major investor in Argentina, and the two countries are working together to promote investment and trade. The UAE is also working to support Argentina's economic reform program. The two countries have strong economic ties, and their cooperation is expected to continue to grow in the future.