Ocean Freight to USA
At DFreight, we provide a wide range of business sea freight services for a variety of commodities, including foods, fruits, electronics,  cosmetics, and furniture; offering transparent, effective, and reliable door-to-door cargo to USA from the UAE and vice versa. You can conduct business without being concerned about the challenges of shipping from the UAE to USA using our all-in-one digital freight solutions.
Our digital freight forwarding platform provides real-time monitoring of shipments, ensuring that you have complete visibility and control over your cargo. We offer end-to-end services tailored to your unique requirements, making shipping to and from USA a hassle-free experience. We help you ship business cargo to various cities in USA, including New York, San Francisco, Washington, DC, etc. in the easiest, fastest, and safest way possible.
You can rely on DFreight to assist you with all of your international cargo shipping to USA thanks to our FCL and LCL shipment ocean freight cargo services. With the help of our digital freight platform, you may submit your inquiry right away and receive the best competitive prices for shipping your cargo to USA.
Import to UAE from USA
Jebel Ali
From: Houston
Abu Dhabi
From: New Orleans
Sharjah
From: Louisville
Dubai
From: Houston
Export from UAE to USA
Houston
From: Jebel Ali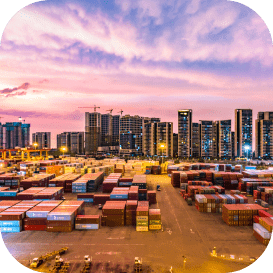 Los Angeles Port
The Port of Los Angeles, the largest sea port in usa, is situated on 7,500 acres along a 69-kilometer-long coastline and is managed by the Los Angeles Department. The port is located in Los Angeles' San Pedro Bay. It's one of America's most important ports, handling almost 20% of all freight entering the country. There are 25 cargo terminals and 8 well-maintained container terminals at the port.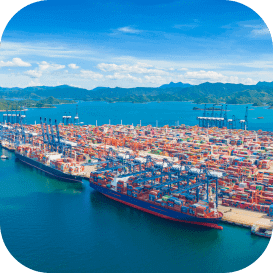 New York (New Jersey) Port
The Port of New York and New Jersey is a port region in the New York-Newark metropolitan area that spans a 40-kilometer radius near the Statue of Liberty. One of the world's biggest natural ports is this one. The port is a significant seaport for both autos and bulk freight in the United States.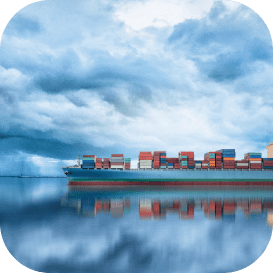 Long Beach Port
The second-busiest container port in the United States is the Port of Long Beach, which is located next to the Port of Los Angeles. Featuring a 3,200-acre port and a 25-mile-long waterfront, it serves as America's entryway to Asia. This port supports 316,000 jobs and an estimated $100 billion in trade.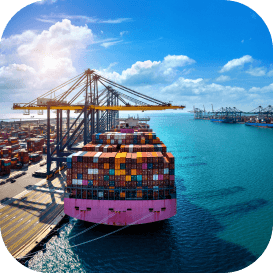 Houston Port
The Port of Houston is ranked as the 16th busiest port in the entire globe. Actually, in terms of foreign traffic, it is the busiest seaport in the USA. The port is a 50-mile-long structure with numerous public and private services. The Barbour's Cut Terminal is the busiest in the port.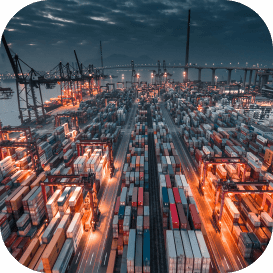 Georgia Ports
Savannah and Brunswick, two of Georgia's four ports, are mentioned as the fifth biggest sea port in the us. The Port of Savannah has the country's biggest single-terminal container facility, while Brunswick is regarded as a hub for vehicle imports, with more than twelve auto manufacturers using it.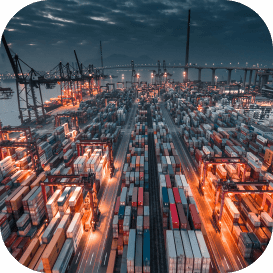 Seattle-Tacoma Port
The Port of Seattle and the Port of Tacoma, both in Washington State, joined in 2015 under the Northwest Seaport Alliance. Their freight volumes together represent for more than 5% of the North American market. It is still growing at a rapid pace. It had its best first quarter international container volumes in 12 years in 2017.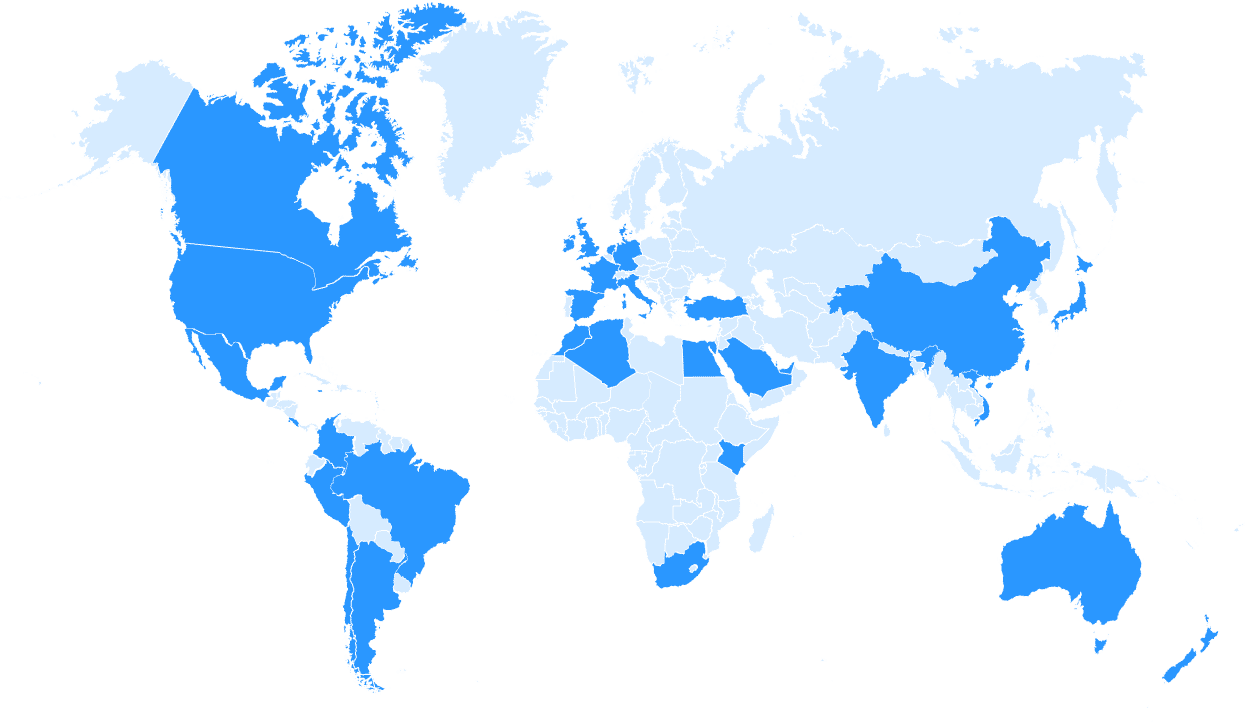 Top USA Exports and Imports
The top exports of United States are Refined Petroleum, Petroleum Gas, Crude Petroleum, Cars, and Integrated Circuits, exporting mostly to Canada, Mexico, China, Japan, and South Korea.
The top imports of United States are Cars, Crude Petroleum, Computers, Broadcasting Equipment, and Packaged Medicaments, importing mostly from China, Mexico, Canada, Germany, and Japan.
Rules & Regulations
When importing goods to the USA, traders must adhere to the regulations set by US Customs and Border Protection. These regulations cover topics such as the classification of goods, the import duties and taxes that must be paid, and the documentation that must be provided to gain access to the US market. The rules and regulations may vary depending on the type of product being imported, and it is important to ensure that all necessary paperwork is completed correctly and on time to avoid delays or additional costs.
Shipping from USA to UAE Live Pricing
| City From | City To | Port From | Port To | Price | Shipping Line | Container Code | Valid To | Container Type | Distance | Transit Time |
| --- | --- | --- | --- | --- | --- | --- | --- | --- | --- | --- |
End-to-End Supply Chain Management
Order Online
Booking
Track & Trace
Customs clearance
Documentation

Decide in Transparency

Manage your booking easily
You can handle all your air freight shipments online from any device, which will reduce the amount of time needed for paperwork.

Track your cargo live
Keep track of all your bookings in one place and get notified of any changes in shipment status. Digital freight forwarding can help streamline your communication and make it hassle-free. It can also help you streamline your documentation.