Air Freight to France
Find the Best Freight Quote
France, Western Europe's largest country, has traditionally served as a gateway between the continent's northern and southern parts. In the north, it borders Germany and Belgium; in the west, the Atlantic Ocean; and in the south, the Pyrenees Mountains and Spain. Air freight to France cargo rate has increased compared to the previous years and that's the result of gradual decrease of Covid-19 shipping restrictions.
France is also the agricultural hub of Europe, with wide rich plains dominating most of the north and west.
In 2020, the cargo traffic volume loaded and unloaded in French cargo airports was estimated to be around 2,467.943 thousand tons, compared to more than 4,522.586 thousand tons in 2019.
Because France is a member of the European Union, there are extra requirements to consider in addition to the country's own import regulations.
Goods entering the EU are subjected to customs and tariff payments, which are passed on to the buyer, as well as more strict import laws. Personal stuff and gifts will not be subject to customs charges if they meet France's import regulations.
Air Freight to France – Services
The 3 major air shipping methods are next flight out, consolidated, and deferred. Any (or all) of these shipping methods might work for your business. Other options to explore include air charter, which may help you secure the capacity you need while also allowing you to hire an exclusive aircraft to meet any particular requirements.
Expedited Freight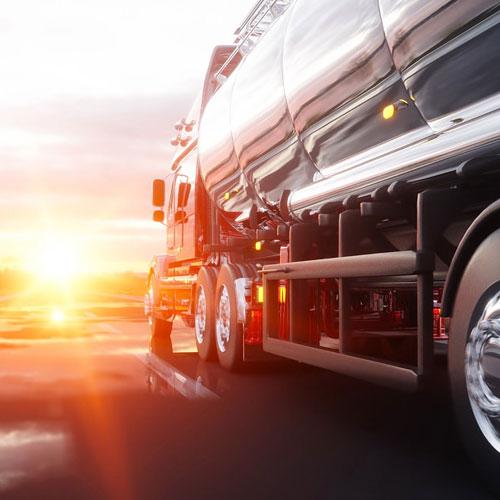 As the name indicates, your air freight is dispatched as soon as a flight is available. This is the quickest and most expensive air cargo delivery option, commonly known as expedited shipping. In order to meet your deadline for goods delivery, you'll need a supplier who can find capacity at the last minute.
Consolidated Freight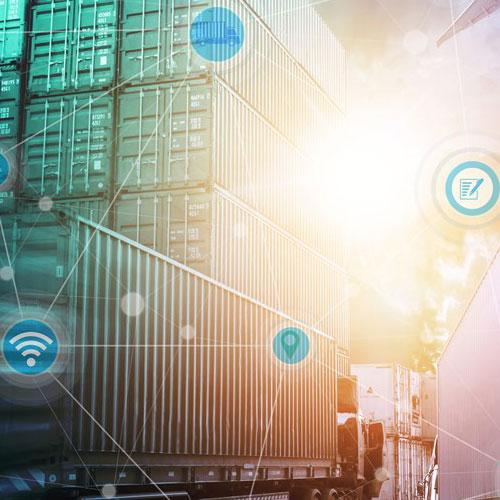 Providers combine your goods with other carriers goods before exporting it using this method. Consolidated air freight adheres to a fixed schedule. Typically, this shipping method offers lower pricing by shipping goods at a specific time.  A small business may not have enough customers to transport consolidated air freight on a regular basis, and that business may result in delivery delays.
Deferred Freight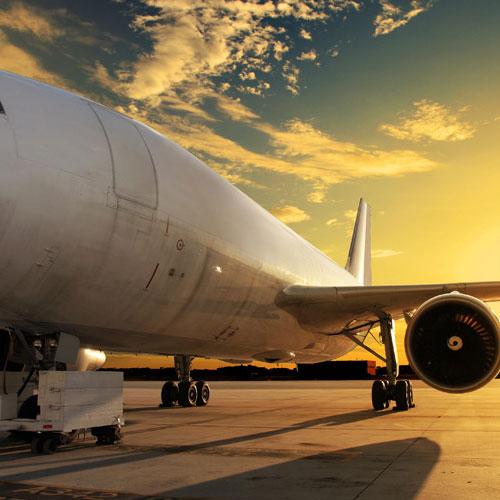 If your product is shipped using deferred air freight, it will make many stops along the journey to its final destination. Although being less expensive than expedited air service, deferred air service is still more expensive than shipping LCL (less than container load).
Top Cargo Airports in France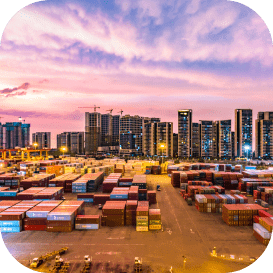 Charles de Gaulle Airport
Paris Charles de Gaulle (Roissy Airport) is France's largest international gateway and a key European aviation center. Charles de Gaulle is the busiest airport in continental Europe and is one of the world's major airports. It is located north of Paris. Groupe ADP, formerly known as Aeroports de Paris, manages the airport.
There are three terminals at Charles de Gaulle Airport, the second of which has several interconnected lobbies. These three terminals (excluding hall 2G) are connected by a free light-rail shuttle.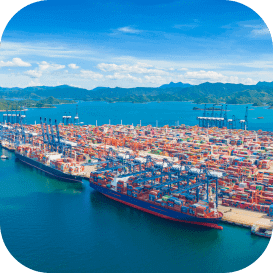 Lyon Saint Exupéry Airport
Lyon Saint Exupéry Airport (previously known as Lyon Satolas, and airport code LYS) is one of France's main international airports. Lyon is France's second-largest city, and Lyon Saint Exupéry Airport (formerly known as Lyon Satolas, with airport abbreviation of LYS) is one of France's main provincial airports.
This airport covers a large area of central and eastern France, and is the most accessible main airport serving the Rhone-Alpes region of France, as well as areas of Burgundy, Franche-Comté, and Auvergne. Lyon, Grenoble, Chambery, St. Etienne, and Valence are all within easy driving distance of this airport.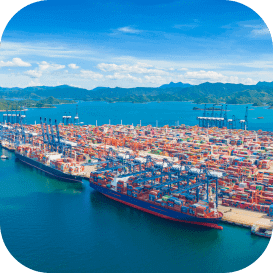 Orly Airport
Paris-Orly Airport is 13-kilometer-south of downtown Paris, France, international airport. After Charles de Gaulle to the city's north east, Orly is the second-largest airport servicing France and the Paris city. Orly is still operated by 35 airlines that fly to places across Europe, the Middle East, Africa, the Caribbean, and North America, despite the fact that it used to be Paris' main international gateway.
All major international airlines that fly long-haul into Paris use Charles de Gaulle as their hub. Orly, on the other hand, is France's busiest domestic airport. Groupe ADP is in charge of the airport.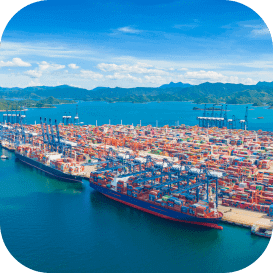 Toulouse Blagnac Airport
Toulouse Airport, commonly known as Toulouse Blagnac Airport since it is partly located in the Blagnac district, is a French airport located just outside of Toulouse. The IATA code for it is TLS. Toulouse and Blagnac are communes in France's Haute-Garonne department, which is located in the Midi-Pyrenees region.
The airport is fairly active, with several million people passing through each year, and it serves as a major gateway for the region. It also serves as a hub for Air France and EasyJet airlines. A great number of other carriers are also present, and the airport's terminal building is well-equipped for passengers.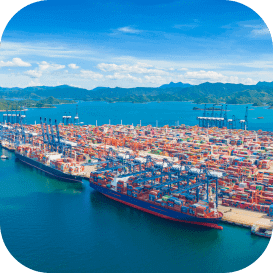 Nantes Atlantique Airport
Nantes Atlantique Airport, the largest airport in the Greater West and the 6th largest regional airport in France, has had a consistent and steady increase in traffic of 91 percent from 2011 to 2019, the highest growth of any French regional airport.
These positive results are the outcome of a multi-year development plan that included the introduction of additional routes, mainly in Europe. In ten years, Nantes Atlantique has received twice as many destinations, tourists, and planes, and has grown from one to four based firms.
Statistics
When shipping freight to France, air freight is often the best option. Air freight is fast and reliable, and can get your shipment to its destination in a matter of days. However, it is also the most expensive shipping option. If you are shipping a large or heavy shipment, or if you need your shipment to arrive quickly, air freight may be the best option for you.
In 2020, air freight to France saw a significant increase compared to 2019. This is likely due to the ongoing pandemic, which has resulted in a higher demand for fast and reliable shipping options. The statistics for air freight to France in 2020 show that the majority of shipments were sent from China, followed by the United States, Germany, and the United Kingdom.
In 2020, air freight from the United Arab Emirates (UAE) to France saw a significant increase compared to 2019. This is likely due to the ongoing pandemic, which has resulted in a higher demand for fast and reliable shipping options. The statistics for air freight from the UAE to France in 2020 show that the majority of shipments were sent from Dubai, followed by Abu Dhabi and Sharjah.
In 2020, the value of goods shipped to France was $585 billion, an increase of 4.4% from 2019. The main exports of France are machinery and transportation equipment, aircraft, plastics, chemicals, pharmaceutical products, iron and steel, wines, and spirits.
Pick up and delivery
Land transportation
Ocean freight transportation
Customs clearance
Documentation
Rules & Regulations
Air freight to France is subject to many rules and regulations. Some of these are related to the transportation of dangerous goods, while others are designed to protect the environment. Still, others are concerned about the safety of the aircraft and crew.
All of these regulations must be followed in order to ensure a safe and successful flight.
The first step in transporting any kind of air freight is to determine if the material is considered dangerous. If so, special care must be taken to ensure that it is properly packaged and labeled.
The next step is to discuss the route with the airline. This is important in order to ensure that the aircraft will be able to safely transport the freight.
Once the route has been determined, the next step is to prepare the freight for transport. This includes loading it onto the aircraft and securing it in place.
The final step is to file the necessary paperwork with the airline and the French authorities. This ensures that the shipment will be properly documented and that all of the necessary fees have been paid.
By following these steps, you can be sure that your air freight shipment will arrive safely and on time.
Import & Export to/from UAE
France is a member of the European Union and is a major center for imports and exports. Imports to France include machinery, transportation equipment, petroleum products, chemicals, and consumer goods. Exports from France include machinery, transportation equipment, pharmaceuticals, fashion apparel, wine, and cheese.
France is a major transit country for goods bound for other European Union countries. In 2017, the value of goods exported from France totaled $558 billion and the value of goods imported into France totaled $510 billion.
In recent years, France has been running a trade deficit, with imports outpacing exports. However, the country remains a major player in the global economy, and its imports and exports continue to play an important role in the world market.
There are a few key steps to shipping to France that need to be followed in order to ensure a smooth process. First, all goods must be declared to French customs, regardless of value. This can be done online via a declaration form. The second step is to pay any applicable taxes and duties. These can be paid online as well. Finally, once all the paperwork is in order, the shipment can be sent via a carrier service.
The United Arab Emirates (UAE) and France have a strong trade relationship. The UAE is France's second–largest trading partner in the Arab world, and France is the UAE's ninth–largest trading partner. The two countries have strong economic ties and are members of the World Trade Organization (WTO). The UAE is also a member of the Organization of the Petroleum Exporting Countries (OPEC).
In 2016, the UAE and France signed a trade agreement that will allow the two countries to increase trade and investment. The agreement includes provisions for the protection of intellectual property, the promotion of investment, and the liberalization of trade in services. The agreement will also help to reduce barriers to trade and investment, and will allow the two countries to cooperate on issues such as customs procedures and standards.