Shipping to India
Find the Best Freight Quote
Ocean Freight to India
At DFreight, we provide a wide range of business sea freight services for a variety of commodities, including foods, fruits, electronics,  cosmetics, and furniture; offering transparent, effective, and reliable door-to-door cargo to India from the UAE and vice versa. You can conduct business without being concerned about the challenges of shipping from the UAE to India using our all-in-one digital freight solutions.
Our digital freight forwarding platform provides real-time monitoring of shipments, ensuring that you have complete visibility and control over your cargo. We offer end-to-end services tailored to your unique requirements, making shipping to and from India a hassle-free experience. We help you ship business cargo to various cities in India, including Mumbai, Delhi, Kolkata, etc. in the easiest, fastest, and safest way possible.
You can rely on DFreight to assist you with all of your international cargo shipping to India thanks to our FCL and LCL shipment ocean freight cargo services. With the help of our digital freight platform, you may submit your inquiry right away and receive the best competitive prices for shipping your cargo to India.
Import to India from UAE
Nhava Sheva
From: Jebel Ali
Kandla
From: Jebel Ali
Ahmedabad
From: Jebel Ali
Marmagoa
From: Jebel Ali
Hazira
From: Jebel Ali
Pipavav
From: Jebel Ali
Mumbai
From: Dubai
Chennai
From: Jebel Ali
Krishnapatnam
From: Jebel Ali
Jawaharlal Nehru Port
From: Jebel Ali
Madras
From: Jebel Ali
Mangalore
From: Jebel Ali
Export from India to UAE
Dubai
From: Mumbai
Jebel Ali
From: Hazira
Abu Dhabi
From: Mangalore
Sharjah
From: Nhava Sheva
Ajman
From: Nhava Sheva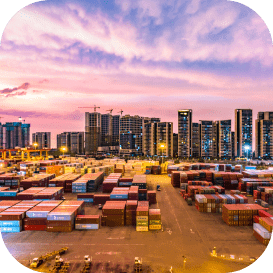 Mumbai Port
Mumbai Port, India's second oldest port, has been in operation since 1873. It is also India's largest port in terms of area, with a 46.3-hectare site and a pier length of nearly 8,000 kilometers. One of the ideal places for an Indian seaport is Mumbai Port. Firstly, it is located on the west coast's halfway point. Second, it has a 400-square-kilometer natural deep-water harbor sheltered on the east by the Konkan peninsula and on the west by the Mumbai island.
Mumbai is a multi-purpose port, meaning it can handle a wide variety of commodities. It has 32 berths and all berthing sites include refueling facilities. It has its own railway system, which is linked to the Central and Western Railways, two arms of the national railway network. The port also has excellent road access which makes ocean freight to Mumbai port a great option for companies.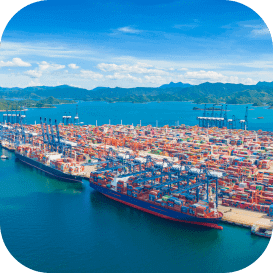 Chennai Port
Chennai Port, located in the southern metropolis of Chennai, is India's third-oldest port. It was created in 1881, despite reports that marine trading along its undeveloped beaches dates back to the 1600s. Chennai, the largest port in the Bay of Bengal and dubbed as the "Gateway to South India," is home to a huge number of maritime freight forwarders.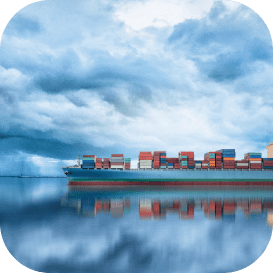 Kolkata port
The oldest operating harbor is Kolkata port, which is 200 kilometers inland and one of India's biggest riverine ports. On the Hooghly River, it is a single, homogeneous freshwater harbor. Most of Northern and Eastern India, as well as nearby nations like Nepal, Bhutan, Bangladesh, and the Autonomous Region of Tibet, are served by the harbor. It has been in use since the first half of the sixteenth century and is the destination of a sizable proportion of shipments to the North Eastern nations. A significant export from this harbor includes jute in addition to copper, textiles, iron ores, and liquid chemicals.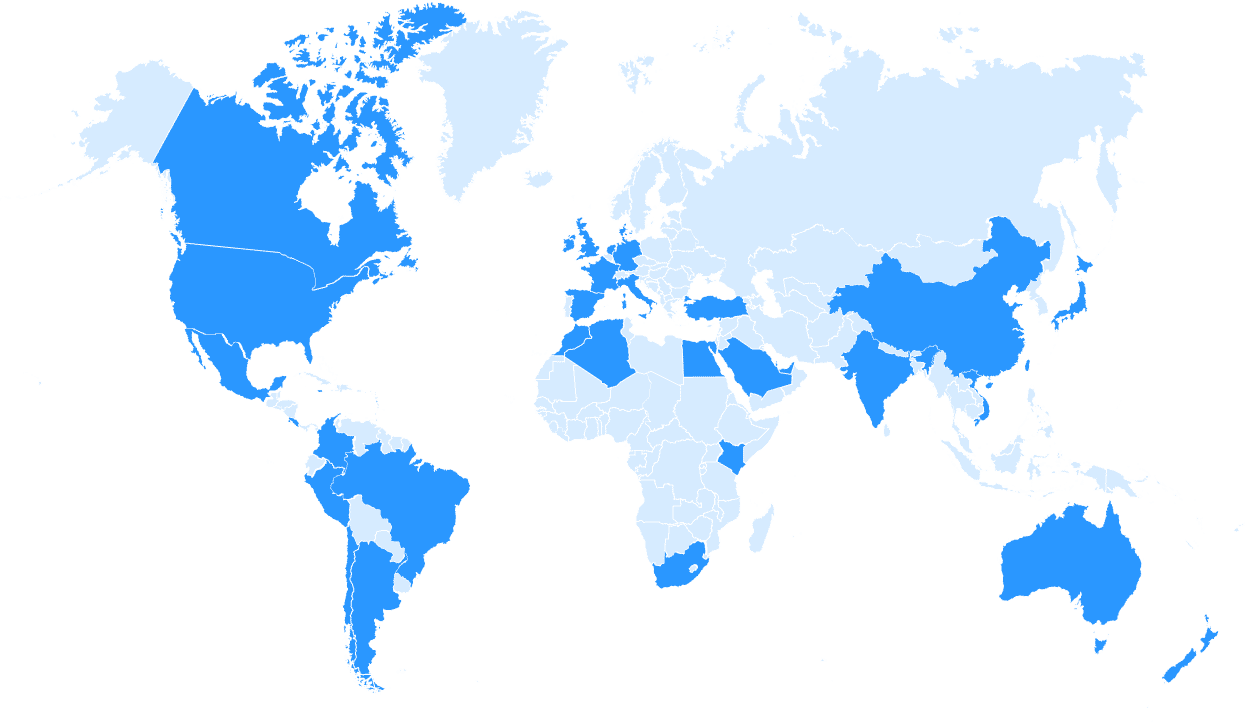 Top India Exports and Imports
The top exports of India are Refined Petroleum, Diamonds, Packaged Medicaments, Jewellery, and Rice, exporting mostly to United States, United Arab Emirates, China, Bangladesh, and Hong Kong.
The top imports of India are Crude Petroleum, Gold, Coal Briquettes, Diamonds, and Petroleum Gas, importing mostly from China, United Arab Emirates, United States, Switzerland, and Saudi Arabia.
Rules & Regulations
India's import regulations are designed to protect the Indian economy and promote the safety of its citizens. To import goods into India, importers must obtain a license from the Indian government and submit an import declaration to the Customs Department. Additionally, importers must also obtain a Certificate of Origin from the exporting country and submit an invoice for the goods. All imported goods must comply with India's quality control standards and be accompanied by the necessary documents. Importers are also required to pay custom duties, taxes and other charges as applicable. Lastly, all imported goods must be cleared from customs before they can be released for retail sale.
Shipping from India to UAE Live Pricing
| City From | City To | Port From | Port To | Price | Shipping Line | Container Code | Valid To | Container Type | Distance | Transit Time |
| --- | --- | --- | --- | --- | --- | --- | --- | --- | --- | --- |