Air Freight to India
Find the Best Freight Quote
The rates of Air freight to India and ocean freight to India have increased dramatically compared to years ago. According to the Economic Complexity Index, India was the world's number 6 economy in terms of GDP (current US$), number 18 in total exports, number 12 in total imports, number 150 in terms of GDP per capita (current US$), and the number 40 most complicated economy in 2020.
Petroleum ($59 billion), Gold ($21.9 billion), Coal ($20.9 billion), Diamonds ($15.8 billion), and Petroleum Gas ($13.8 billion) are India's top imports, with China ($64.2 billion), the United States ($26.6 billion), the United Arab Emirates ($22.1 billion), Saudi Arabia ($16.8 billion), and Iraq ($14.4 billion) accounting for the majority.
Next flight out, consolidated, and deferred are the three main air shipping methods. Any (or all) of these might work for your company. There are also other choices to consider, such as air charter, which may help you secure the capacity you require while also allowing you to employ an exclusive aircraft to satisfy any special needs.
Expedited Shipping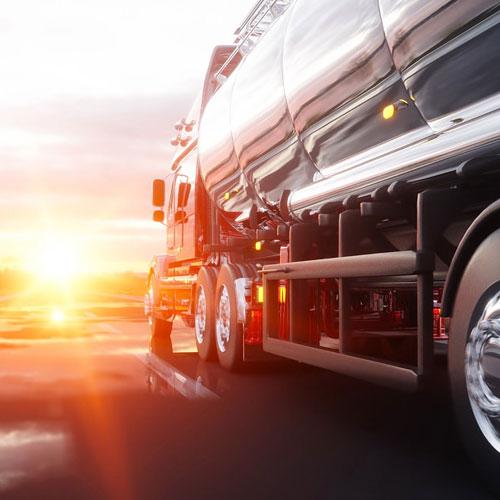 Your air freight is dispatched as soon as a flight is available, as the name implies. Also known as expedited shipping, this is the quickest air cargo shipping option, but it is also the most expensive. Expedited air necessitates a supplier with the ability to find capacity at the last minute in order to meet your deadline.
Consolidated Shipping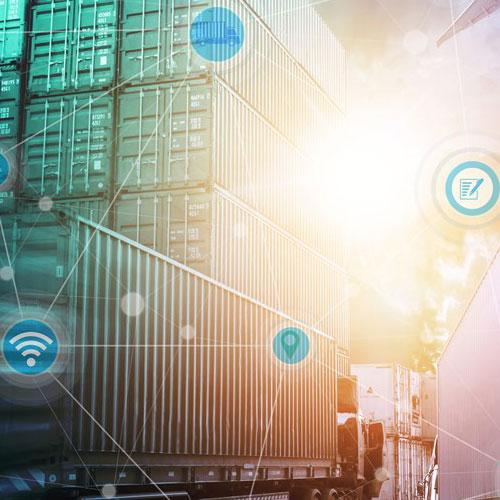 In this method, providers combine your cargo with those of multiple other shippers before shipping. Air cargo that are consolidated follow a strict timetable. Providers can typically get cheaper prices by carrying at specific times and with a larger cargo of products. A small company may not have enough customers to carry consolidated air freight on a regular basis and this might result in delays and increased expenses.
Deferred Shipping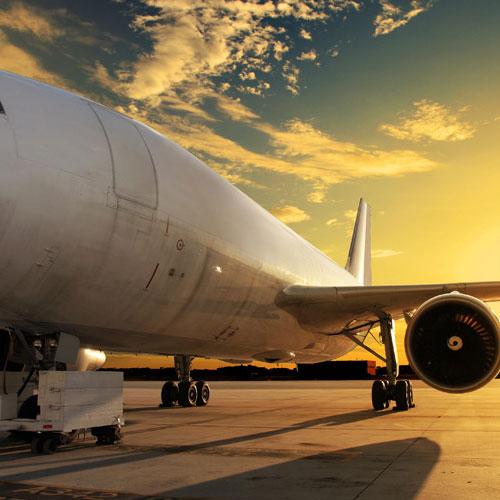 Your shipment will make many stops along the way to its target destination if it is shipped through deferred air transportation. Although deferred air service is less expensive than expedited air service, it is still more costly than shipping LCL (less than container load).
Major Air Cargo Ports in India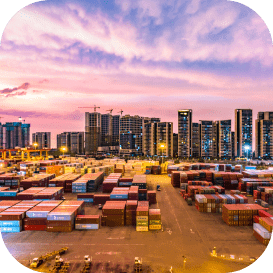 Delhi International Airport
In terms of passenger and cargo traffic, Indira Gandhi International Airport is the busiest airport. The airport is also the world's largest port for Airbus A320, as well as one of Asia's biggest for passenger traffic.
Delhi Airport has three runways and is one of the few airports in India that utilizes the sophisticated technology A-CDM to maintain takeoffs and landings on time.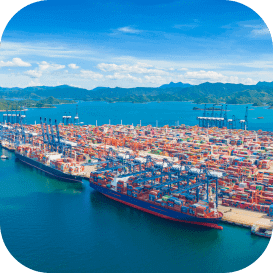 Mumbai International Airport
Mumbai airport, also known as, Sahar International Airport and Chhatrapati Shivaji International Airport, which serves the Mumbai Metropolitan Area, is India's second busiest airport and Asia's 14th populous. The airport handles 900 planes a day and has been named the Worlds greatest Airport for Service as well as the best airport in India and Central Asia.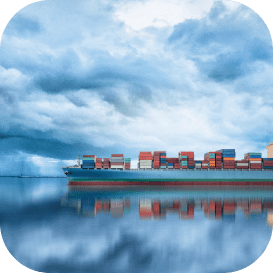 Chennai International Airport – Chennai
In terms of air freight to India, Chennai International Airport (MAA), formerly known as Madras Airport, is the third busiest airport after Mumbai and Delhi airports. In Tamil Nadu, it provides service to the Chennai Metropolitan Area.
13 miles (21 kilometers) southwest of the city center is where you'll find Chennai International Airport. From MAA Airport, the busiest international destinations include Dubai, Colombo, Singapore, Kuala Lumpur, Doha, Muscat, Bangkok, Kuwait, Abu Dhabi, and Hong Kong.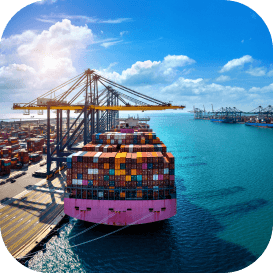 Kempegowda International Airport
Kempegowda International Airport, which serves Bangalore, is also Karnataka's first totally solar-powered airport. The Kempegowda airport, which has a single runway and serves as a hub for AirAsia India and Alliance Air, handles both local and international flights.
Statistics
Since the early 1990s, India's share in world merchandise trade has increased steadily. In 2018, India was the world's ninth–largest exporter and tenth–largest importer of goods. In 2018, India's top trading partners were the United Arab Emirates, China, Saudi Arabia, the United States, and Singapore. India's trade with these countries accounted for nearly one–fifth of India's total trade.
In 2020, the shipping industry in India saw a significant increase in business due to the COVID–19 pandemic. With lockdown measures in place, many people turned to online shopping as a way to get their goods. This resulted in a boom in the shipping industry, with many companies reporting record numbers of shipments. The statistics below show the increase in shipping to India in 2020:
–The volume of shipments increased by 20% in 2020 compared to 2019.
–The value of shipments increased by 30% in 2020 compared to 2019.
–The number of containers shipped increased by 40% in 2020 compared to 2019.
This increase in shipping to India is likely to continue in 2023 as many people have switched to online shopping.
Rules & Regulations
There are many rules and regulations that must be followed when shipping air freight to India. Some of the most important include obtaining the proper documentation, complying with Indian customs regulations, and ensuring that the shipment is properly labeled. The rules and regulations of shipping to India are as follows:
1. All shipments must be addressed to a consignee in India.
2. The shipper must have a current account with a bank in India.
3. All shipments must be made via an authorized shipping company.
4. The shipper must provide a bill of lading for each shipment.
5. The shipper must provide a packing list for each shipment.
6. The shipment must be insured for its full value.
7. The shipper must provide a certificate of origin for each shipment.
8. The shipper must provide a commercial invoice for each shipment.
9. All duties and taxes must be paid in advance.
10. All shipments must be made through an authorized port of entry.
Failure to follow these rules and regulations can result in delays, penalties, and even the seizure of the shipment.
Import & Export to/from UAE
The import and export business to India is forecast to grow in 2023. This is due to the country's strong economic growth and the increasing demand for Indian products and services. The main products that are exported to India include oil, gas, coal, and other minerals; electrical and electronic products; machinery; and pharmaceuticals.
In India, goods are often imported in order to take advantage of the country's vast market. Due to the nation's large population and growing middle class, there is a great demand for a variety of products. As a result, businesses from all over the world seek to import goods into India in order to tap into this market.
India is also a major exporter of agricultural products, such as rice, wheat, and tea. The Indian government has been working to improve the country's export competitiveness. In recent years, it has implemented a number of reforms to make it easier for businesses to export. These reforms include simplifying customs procedures, streamlining regulations, and providing more financing and marketing support for businesses.
The government's efforts have been successful in boosting India's exports. In the last five years, India's exports have grown by an average of 9.4% per year. This growth has been driven by rising demand for Indian goods and services in global markets.
Imported goods often face a number of challenges when entering the Indian market. First and foremost, they must overcome high tariffs and other trade barriers. Additionally, they must be able to compete with local products, which are often of lower quality but much cheaper. Finally, they must be able to navigate the country's complex and often bureaucratic customs system.
Despite these challenges, importing goods into India can be a highly profitable endeavor. Those who are able to successfully navigate the challenges can tap into a vast and growing market for their products.
The United Arab Emirates (UAE) and India have a strong trade relationship. The UAE is India's third–largest trading partner. In 2016–17, bilateral trade between the two countries was worth $52.4 billion. The UAE is also one of the largest investors in India. As of March 2018, the UAE has invested $13.6 billion in India. The two countries have strong economic and political ties.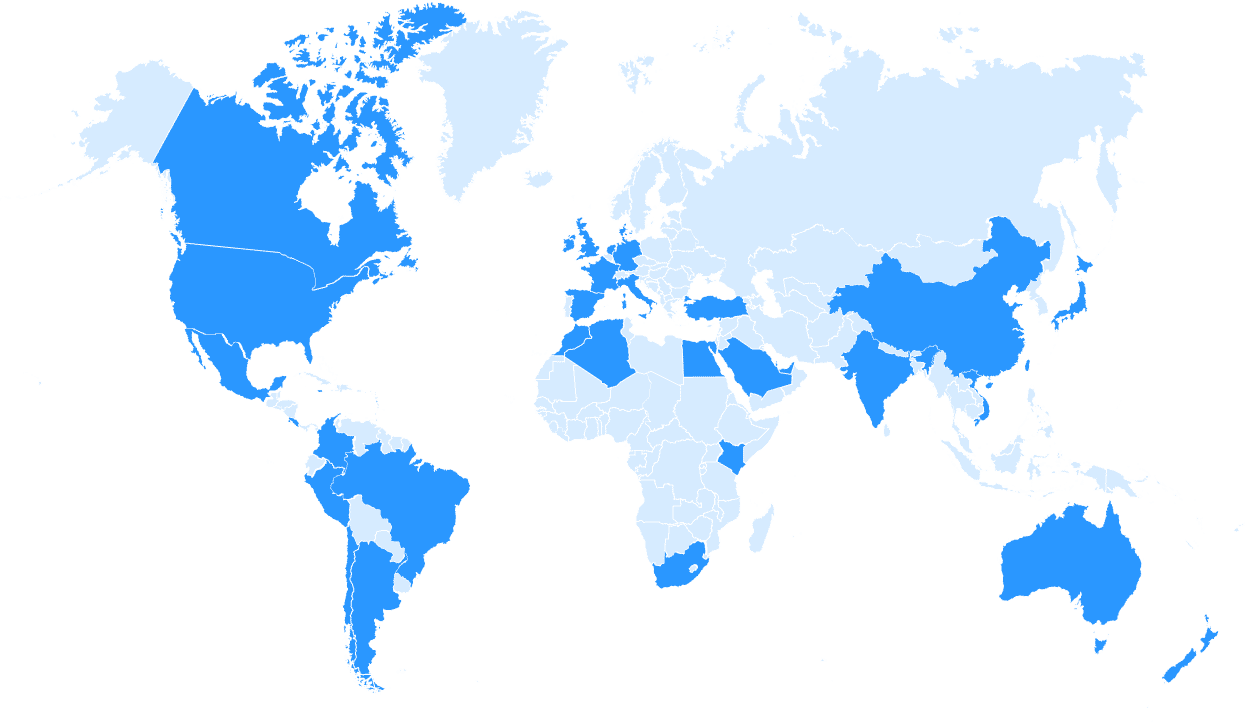 End-to-End Supply Chain Management
Order Online
Booking
Track & Trace
Customs clearance
Documentation