The United Kingdom (UK) is an excellent country to expand your e-commerce business and the volume of cargo air freight to UK is rising up everyday. You can notice orders arriving from countries in the United Kingdom as you expand your worldwide business. 
The United Kingdom (2020 GDP of $2.7 trillion) is a significant international trade power, according to the World Bank, with the world's fifth-largest economy. Despite its small size (about the size of Oregon), the United Kingdom maintains a population of more than 66 million people. Moreover, regardless of the obstacles and uncertainty posed by the implications of Brexit and COVID-19, the United Kingdom remains a significant market for American products and services exports, as well as a major recipient of US foreign direct investment.
The United Kingdom, which is highly developed, smart, and diversified, was Europe's second-biggest economy in 2020. The United Kingdom is the number one trade partner of the United States for services, ranking seventh as the main export destination for American commodities through air and ocean. However, since leaving the EU Single Market and Customs Union, the UK has faced higher border costs, which have hindered international commerce.
Air Freight to the UK Services
All-Cargo Carriers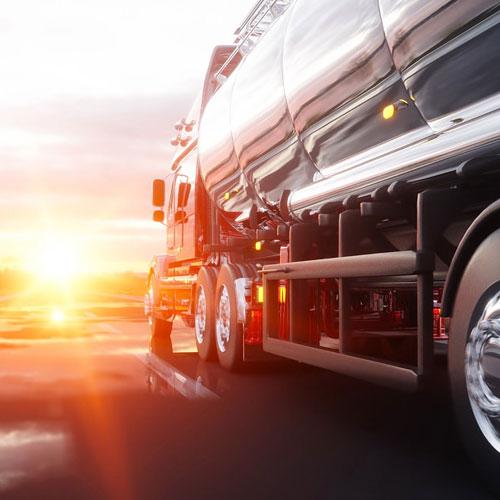 As the name implies, these carriers are dedicated to air freight to UK and transport air cargo and provide air freight to UK services, but not passengers. Because their fleet includes wide-body and containerized cargo aircraft, all-cargo carriers have less weight and dimension constraints, allowing them to transport bigger, heavier commodities like aerospace and automotive components and materials. Heavy-lift cargo freighters built for project cargo are also included in this category. Due to the scarcity of heavy-lift freighters, charter services are extremely specialized and occasionally run on a regular basis.
Integrated Express Carriers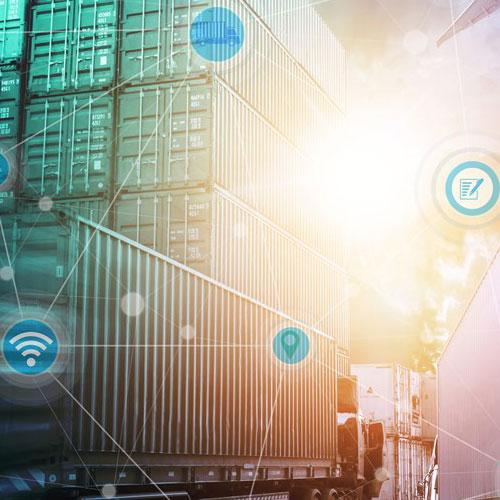 These carriers will transport your stuff from point A to point B. They will pick up your cargo by truck from its origin, fly it to its target terminal, and then transport it by vehicle to its final destination. These carriers rely significantly on their air cargo hubs, which unload cargo, sort it by destination, and load it into the right departure aircraft using automated sorting. This method enables short turnaround times and a wide range of delivery options.
Combination Aircraft Carriers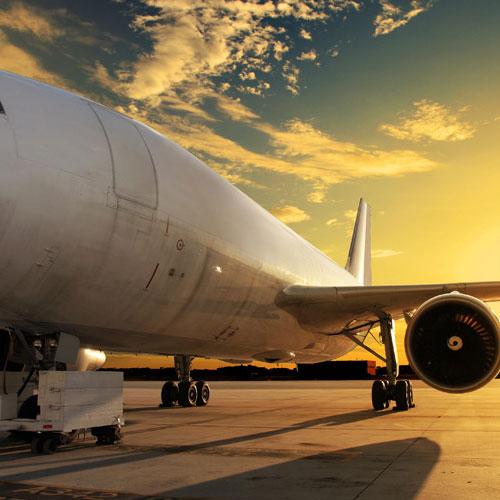 Combination Aircraft Carriers are those carriers that have both passenger and air freight to UK aircrafts in their fleet.
Major Cargo Airports in The UK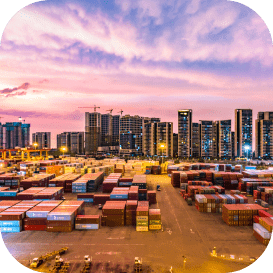 Heathrow Airport
It's no surprise that cargo accounts for a significant portion of Heathrow's operations, with around 1.5 million cubic tonnes of goods worth £133 billion passing through the airport each year. Heathrow connects British exporters to worldwide markets and makes it simpler for investors to visit the UK as Britain's global gateway. Heathrow is the largest port in the United Kingdom in terms of value, handling about 30% of non-EU export commodities each year.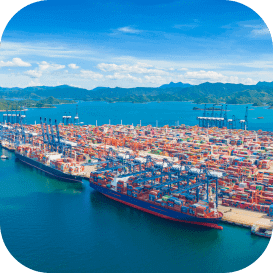 East Midlands Airport
East Midlands Airport (EMA) is the UK's busiest 'pure' cargo airport, with a total cargo volume after London Heathrow airport.
Every year, East Midlands (EMA/EGNX) transports around 370,000 tonnes of freight. Many shipping firms use EMA as a significant worldwide hub.
The airport's booming cargo facilities are expanding to meet the demands of importers and exporters from around the UK, with plenty of opportunities to develop. EMA maintains a thriving cargo logistics industry 24 hours a day, seven days a week, and can accommodate the largest freight and passenger planes.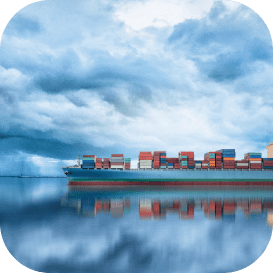 Belfast International Airport
In 2018, Belfast International Airport handled over 70,000 tonnes of air cargo, making it one of the most important regional airfreight hubs in the UK. Because of Northern Ireland's relative isolation from the rest of the United Kingdom and Europe, superior air freight services are essential for local businesses to access both domestic and international markets.
Statistics
According to the International Air Transport Association (IATA), the volume of air cargo shipped to the UK is expected to grow by 4.1% in 2022. This growth is driven by the continued expansion of e–commerce and the rise in demand for time–sensitive goods. IATA projects that the UK will handle 2.4 million tonnes of air cargo in 2022, up from 2.3 million tonnes in 2021.
In 2022, the United Kingdom's import and export statistics are expected to be very strong. The UK is a very important player in the global economy, and its trade relations with other countries are very important. The UK is expected to continue to grow its economy in 2022, and its trade relations with other countries are expected to continue to grow as well.
In 2022, the UK will continue to import a variety of goods and services from other countries, including food, manufactured goods, oil, and gas. The UK will also continue to export a variety of goods and services, including financial services, pharmaceuticals, and machinery.
Pick up and delivery
Land transportation
Ocean freight transportation
Customs clearance
Documentation
Rules & Regulations
There are a few things to keep in mind when shipping airfreight to the UK. Firstly, all shipments must be clearly labeled with the sender's name and address, as well as the recipient's name and address. Secondly, all shipments must be accompanied by a commercial invoice or packing list, detailing the contents of the shipment. Finally, it is important to note that restricted and dangerous goods cannot be shipped via airfreight to the UK.
There are a number of rules and regulations that govern the import and export of goods in and out of the United Kingdom. These rules and regulations are designed to protect the economy, while also ensuring that goods are safe and meet quality standards. All goods that are imported into the UK are subject to customs controls. This means that they must be declared to customs, and the correct import duty must be paid. In addition, some goods may also be subject to other restrictions, such as quotas or embargoes. When exporting goods from the UK, businesses must ensure that they comply with all relevant export controls. These controls are designed to prevent the export of goods that could be used for military purposes, or that could be used to support terrorism. businesses must also ensure that they do not export goods that are subject to trade sanctions.
There are a number of products that are banned from being imported into the UK. These include: food and drink products that are not of UK origin; animals and animal products that have not been inspected and passed by UK authorities; plants and plant products that have not been inspected and passed by UK authorities; and any other products that are considered to be harmful to human health or the environment.
Import & Export to/from UAE
The United Kingdom is a member of the European Union, which allows for the free movement of goods between member states. The UK also has a number of bilateral trade agreements with countries outside of the EU.
In 2021, the UK imported and exported a total of goods and services worth £634 billion. This trade deficit of £34 billion was the UK's highest deficit since 2008. The UK's top exports in 2021 were cars, machinery, and fuels. The UK's top imports were also machinery, fuels, and cars. In 2022, the UK's trade deficit is expected to improve to £24 billion as exports are expected to grow by 3.5% and imports are expected to grow by 2.5%.
The United Arab Emirates (UAE) and the United Kingdom (UK) have strong trade relations. The UAE is the UK's second–largest trading partner in the Middle East and North Africa (MENA) region, and the UK is the UAE's 12th–largest global trading partner. The two countries have a bilateral trade relationship worth £13.4 billion.
The UAE is a significant investor in the UK, with investments totaling £35.6 billion. The UK is the second–largest destination for UAE foreign direct investment (FDI), after the United States. The two countries have strong economic ties, with the UK being one of the largest investors in the UAE.