Ocean Freight to France
At DFreight, we provide a wide range of business sea freight services for a variety of commodities, including foods, fruits, electronics,  cosmetics, and furniture; offering transparent, effective, and reliable door-to-door cargo to France from the UAE and vice versa. You can conduct business without being concerned about the challenges of shipping from the UAE to France using our all-in-one digital freight solutions.
Our digital freight forwarding platform provides real-time monitoring of shipments, ensuring that you have complete visibility and control over your cargo. We offer end-to-end services tailored to your unique requirements, making shipping to and from France a hassle-free experience. We help you ship business cargo to various cities in France, including Paris, Marseille, Lille, etc. in the easiest, fastest, and safest way possible.
You can rely on DFreight to assist you with all of your international cargo shipping to France thanks to our FCL and LCL shipment ocean freight cargo services. With the help of our digital freight platform, you may submit your inquiry right away and receive the best competitive prices for shipping your cargo to France.
Import to France
Vado Ligure
From: Jebel Ali
Barcelona
From: Jebel Ali
Rouen
From: Jebel Ali
Le Havre
From: Jebel Ali
Fos Sur Mer
From: Jebel Ali
London Gateway
From: Jebel Ali
Felixstowe
From: Jebel Ali
Antwerpen
From: Jebel Ali
Marseille
From: Jebel Ali
Gennevilliers
From: Jebel Ali
London Gateway Port
From: Jebel Ali
Deauville
From: Jebel Ali
Export from France
Jebel Ali
From: Fos Sur Mer
Ajman
From: Le Havre
Sharjah
From: Le Havre
Abu Dhabi
From: Le Havre
Dubai
From: Felixstowe
Major Sea Ports in France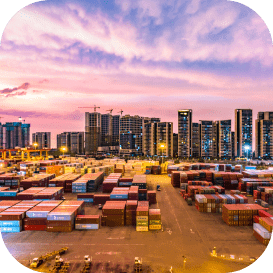 Port of Marseille
The Port of Marseille is one of France's main maritime ports, and it handles both goods and passengers.
The port of Marseille is the biggest in France, the second biggest in the Mediterranean, and the fourth biggest in Europe.
Marine Insight estimates that the port handles 88 million tons of cargo annually. This port, which is the 41st port in the world, moved 79 million tons of cargo in 2019. Historically, the neighborhood port was referred to as the Old Port of Marseille. Its two main locations are in Fos-sur-Mer, about 31 miles northwest of Marseille, and in northern Marseille from La Joliette to l'Estaque.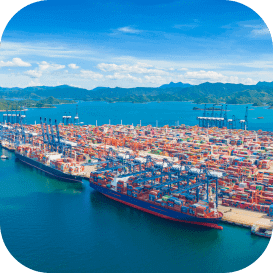 Port of Lyon
The Port of Lyon is famously known as port Édouard-Herriot. Lyon is a Rhone-Saone river cruise port in the Auvergne-Rhone-Alpes region in east-central France.
It is situated on the Rhone River between Marseille and Paris and spans around 520 acres. There are two container terminals at the port. A port for passengers is the Port of Lyon. Trade with the Mediterranean, eastern France, and northern Europe is facilitated by the Port of Lyon.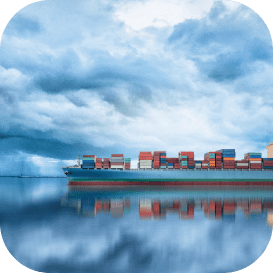 Port of Brest
The port has a long history, dating back to 160 years. The Port of Brest now has connections to over 350 major ports across the world. The port, which handles both import and export cargoes, is used by the majority of the world's major shipping lines. Agricultural commodities, multimodal freight, petroleum, and other commodities are handled at various ports. Ship repair facilities are also available at the port.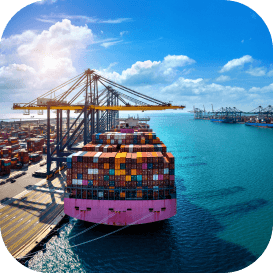 Port of Le Havre
The Port of Le Havre is France's second-largest commercial port. It is France's largest container port, with three terminals. This port can accept liners of all sizes. Hundreds of thousands of enormous ocean liners sail to and from all of the world's ports thanks to this deep water port. Cargoes of nearly every kind are handled in Le Havre, which is one of Europe's main ports.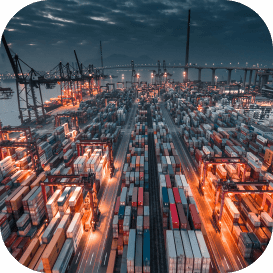 Calais Port
North of France is where the Port of Calais is located. The fourth-largest port in France is also the busiest for passenger traffic. The hub of Calais's economy is this port. This port was the first cable ship in Europe and is the busiest port for passenger traffic in France. The Port of Calais is responsible for about one-third of Calais's economic activity.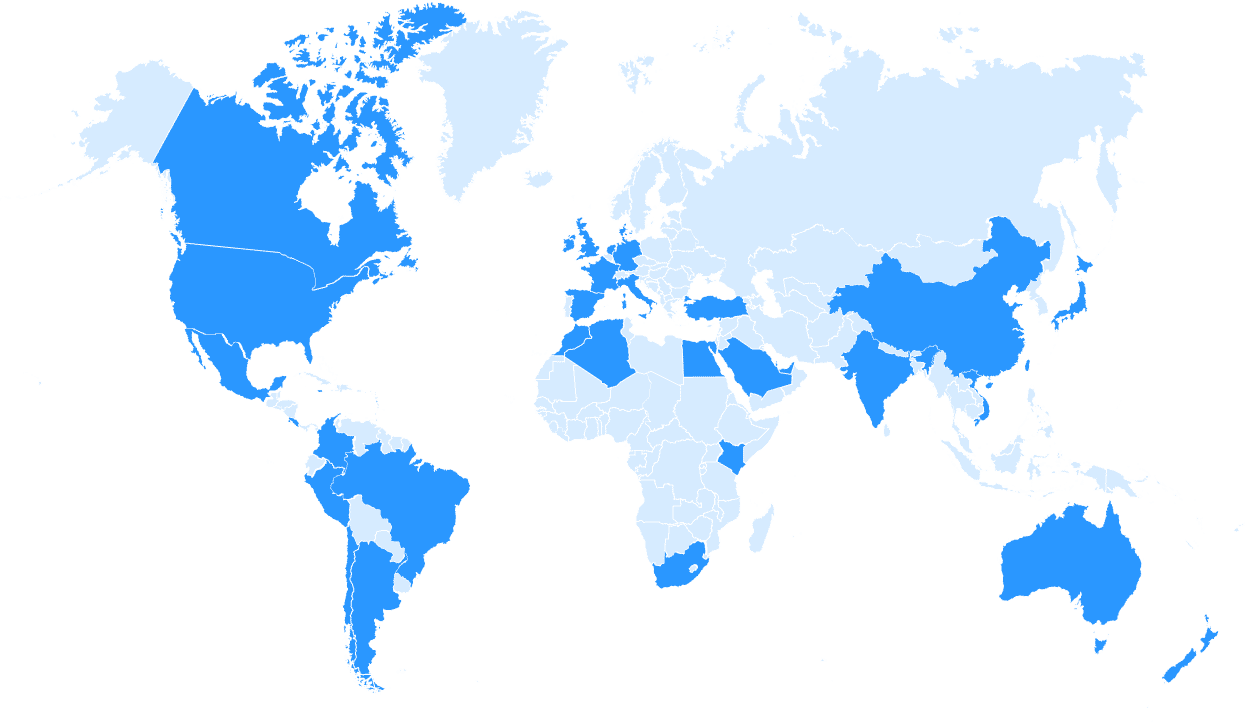 Top France Exports and Imports
The top exports of France are Packaged Medicaments, Planes, Helicopters, and/or Spacecraft, Cars, Motor vehicles; parts and accessories, and Gas Turbines, exporting mostly to Germany, United States, Italy, Belgium, and Spain.
The top imports of France are Cars, Packaged Medicaments, Refined Petroleum, Motor vehicles; parts and accessories, and Crude Petroleum, importing mostly from Germany, Italy, Spain, Belgium, and Netherlands.
Rules & Regulations
As with any international shipment, it is important to research the rules and regulations of the destination country before shipping to avoid any delays or issues. When shipping to France, be sure to declare all shipments to Customs and obtain clearance before delivery. The necessary paperwork will vary depending on the type of goods being shipped, but all shipments will need a commercial invoice and packing list at a minimum. Be aware of France's strict regulations regarding the import of food and other perishable items, and take care to properly label and document these items to avoid delays or confiscation. With a little planning and preparation, shipping to France can be a smooth and hassle–free process.
Shipping from France to UAE Live Pricing
| City From | City To | Port From | Port To | Price | Shipping Line | Container Code | Valid To | Container Type | Distance | Transit Time |
| --- | --- | --- | --- | --- | --- | --- | --- | --- | --- | --- |