Air cargo shipping to China
According to Wang Jianjun, director of the National Development and Reform Commission's economic and trade department, China's logistics business ranked first in the world in freight volume, whether it's ocean freight to China or air freight to China, turnover rate, and express delivery volume in 2020.
Since its reform and opening-up 40 years ago, China has changed dramatically. The country has undergone remarkable economic expansion in recent decades, particularly in the logistics. The freight market in China has developed gradually over the last few years, by nearly 5%.
China has now established clear objectives for the future. China is dominating the globe not only in the logistics market, but also in supplying other governments with logistic solutions, thanks to huge infrastructure expenditures and the execution of the Belt and Road Initiative, which is designed to overcome "bottleneck logistics."
Air Shipping Services to China
Next flight out, consolidated, and deferred are the three main services of air freight to China. Any (or all) of these might work for your company. There are also other choices to consider, such as air charter, which may help you secure the capacity you require while also allowing you to employ an exclusive aircraft to satisfy any special needs.
Expedited Shipping
Your air freight is dispatched as soon as a flight is available, as the name implies. Also known as expedited shipping, this is the quickest air cargo shipping option, but it is also the most expensive. Expedited air necessitates a supplier with the ability to find capacity at the last minute in order to meet your deadline.
Consolidated Shipping
In this method, providers combine your cargo with those of multiple other shippers before shipping. Air cargo that are consolidated follow a strict timetable. Providers can typically get cheaper prices by carrying at specific times and with a larger cargo of products. A small company may not have enough customers to carry consolidated air freight on a regular basis and this might result in delays and increased expenses.
Deferred Shipping
Your shipment will make many stops along the way to its target destination if it is shipped through deferred air transportation. Although deferred air service is less expensive than expedited air service, it is still more costly than shipping LCL (less than container load).
Top Cargo Airports in China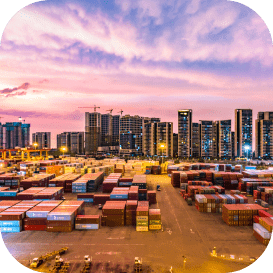 Shanghai Pudong International Airport
Shanghai Pudong International Airport (PVG), located in Pudong, 30 kilometers from the city center, is a significant East Asian aviation hub and the city's primary international airport.
PVG is China's busiest air freight hub and the world's third busiest airport by cargo volume. It carried 3.63 million metric tons (MT) of goods in 2019, yet due to the Covid-19 epidemic, air freight volumes decreased in 2020.
Terminal 1 of this air port was built in 1999 and has a 4,000-meter runway as well as a freight hub. With the completion of a third runway in 2008, Terminal 2 now has the capacity to handle approximately 60 million passengers and 3.62 million metric tons of cargo per year.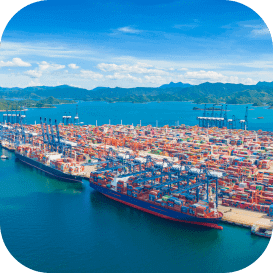 Hong Kong International Airport
Hong Kong International Airport (HKG), which is situated on the island of Chek Lap Kok, serves as the city's main airport. It functions as a shipping center for several Chinese and Asian destinations as well as an international gateway for air freight to China. The Airport Authority Hong Kong runs one of Asia's top hubs for freight handling.
In 2020, HKG handled 4.46 million MT of air cargo, a 7.1 percent decrease from the 4.8 million MT it handled in 2019.
Terminal 1 of HKG airport is one of the world's largest terminals, with a total size of 570,000 m2, while Terminal 2 is 140,000 m2.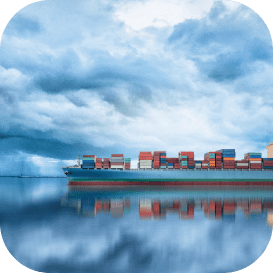 Taiwan Taoyuan International Airport
Taiwan's major airport, Taiwan Taoyuan International Airport (TPE), is located in Dayuan District, 40 kilometers from Taipei. It is an important regional freight cargo transportation center and an entry for destinations in Asia and air freight to China, and it is operated by the Taoyuan International Airport Corporation.
In terms of international freight handled, TPE was the world's fourth busiest airport in 2020. In 2020, the airport handled a new high of 2.34 million MT of international air freight.
Terminal 1 is a five-story structure with a passenger capacity of 169,500 m2. Terminal 2, with a total size of 18,000 m2, was built to reduce the overwhelming traffic on Terminal 1.  The development of Terminal 3 is under progress.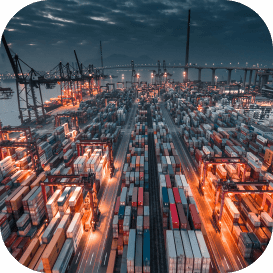 Beijing Capital International Airport
Beijing Capital International Airport (PEK) is 32 kilometers from Beijing. It is one of two major airports that serve the city. Beijing Capital International Airport Company Limited manages the airport, which has the world's largest terminal.
According to reports from China's Civil Aviation Administration, the traffic of air freight to China in this airport in March 2021 was 115,707 MT, up from 84,305 MT in February 2021. According to another source, cargo volume in the first four months of 2021 was 429,280 MT, an increase of around 8.3% over the same time in 2020.
Statistics
The Covid–19 pandemic has had a major impact on global trade, with China being one of the hardest-hit countries. In 2021, the country is expected to see a rebound in its economy, with a corresponding increase in shipping activity. According to the China Shipping Association, the country's containerized trade is expected to grow by 8–10% in 2021, with exports growing by 9–11% and imports by 7–9%. This would represent a significant increase from 2020 when containerized trade fell by 2.8%.
According to the International Air Transport Association (IATA), air freight to China reached 6.8 million tons in 2021, an increase of 5.5% over 2020. This growth is driven by the continued expansion of the Chinese economy and the rise in e–commerce activity in the country. The IATA expects that the volume of air freight to China will continue to grow in the coming years, reaching 7.4 million tons by 2025.
Pick up and delivery
Land transportation
Ocean freight transportation
Customs clearance
Documentation
Rules & Regulations
China has a complex system of rules and regulations governing the shipping industry. These rules and regulations are constantly changing, and companies must keep up–to–date in order to avoid penalties. Some of the key rules and regulations include:
– All shipping companies must be registered with the Chinese government
– Shipping companies must have a valid business license
– All ships must be registered with the Chinese government
– All ship captains must have a valid license
– Ships must comply with Chinese safety and pollution standards
– Ships must have insurance that covers third–party liability
Failure to comply with any of these rules and regulations can result in severe penalties, including fines, loss of shipping privileges, and even imprisonment.
Import & Export to/from UAE
Since China's reform and opening up in 1978, its economy has been growing rapidly, making it the world's second-largest economy. Given its large population and economic growth, China is an important market for imports and exports. In 2018, China's imports and exports totaled US$4.62 trillion, making it the world's largest trading nation.
China is a significant importer of goods including iron ore, crude oil, and copper. Additionally, it is a significant exporter of manufactured goods including electronics and textiles. China's trading partners have changed during the past few years. The United States, ASEAN, Japan, and the European Union (EU) were China's top four trading partners in 2018. China has also participated more frequently in regional trade accords like the Regional Comprehensive Economic Partnership (RCEP).
The UAE is one of China's top Middle Eastern economic partners, and the two countries enjoy a strong commercial connection. The two nations have a free trade agreement in place, and in 2016 there was $53.3 billion in bilateral trade. Chinese exports to the UAE are significant, and Chinese investment there is expanding. Additionally, the two nations are working together on infrastructural initiatives like the Belt and Road Initiative.