Shipping to Qatar
Find the Best Freight Quote
Ocean Freight to Qatar
At DFreight, we provide a wide range of business sea freight services for a variety of commodities, including foods, fruits, electronics,  cosmetics, and furniture; offering transparent, effective, and reliable door-to-door cargo to Qatar from the UAE and vice versa. You can conduct business without being concerned about the challenges of shipping from the UAE to Qatar using our all-in-one digital freight solutions.
Our digital freight forwarding platform provides real-time monitoring of shipments, ensuring that you have complete visibility and control over your cargo. We offer end-to-end services tailored to your unique requirements, making shipping to and from Qatar a hassle-free experience. We help you ship business cargo to various cities in Qatar, including Doha, Dukhan, Al Wakrah, etc. in the easiest, fastest, and safest way possible.
You can rely on DFreight to assist you with all of your international cargo shipping to Qatar thanks to our FCL and LCL shipment ocean freight cargo services. With the help of our digital freight platform, you may submit your inquiry right away and receive the best competitive prices for shipping your cargo to Qatar.
Import to Qatar
Bahrain
From: Jebel Ali
Hamad
From: Jebel Ali
Doha
From: Jebel Ali
Dammam
From: Jebel Ali
Export from Qatar
Jebel Ali
From: Doha
Dubai
From: Doha
Abu Dhabi
From: Dammam
Sharjah
From: Bahrain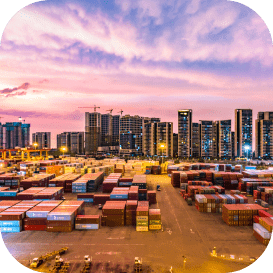 Hamad/Doha Port
Hamad Port is the main seaport of Qatar situated south of Doha. The construction of the port started in 2010 and it was launched for commercial trade in 2016 to replace the older Doha port. It is mostly used for general cargo and particular imports of animals, cars, grains, and cereals. It is operated and managed by Mwani Qatar and controlled by the Ministry of Transport and Communications. It is one of the most important ports in the Middle East and a symbol of Qatar's National Vision 2030. This port is critical for Qatar's sea trade industry as well as its socio-economic development. Economic diversification increased competitiveness, and international commerce are all goals of port activities and building, as well as enticing foreign investment. The Hamad Port is around 29 kilometers long and a million-ton grain-handling capability annually.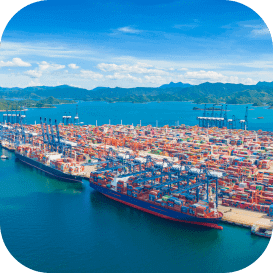 Ras Laffan Port
This port, located on Qatar's northeast coast, is the world's largest LNG exporting facility, with the capacity to accommodate the world's largest carrier ships. It is the world's largest artificial port, and it is strategically placed on the international marine trade route between the Persian Gulf, the Far East, and Europe, allowing it to carry hydrocarbon commodities to practically every significant part of the globe.
The natural gas industries, which manufacture gas products and derivatives, were mainly shipped from the Ras Laffan port. The port, which spans 850 hectares is encircled by two breakwaters and two entrance channels.
There are multiple berths available for commercial and industrial usage at this port. The port has the most up-to-date equipment, including 150-ton cranes, a sulfur loader capable of handling 1,000 tons per hour, many forklifts, and trailers.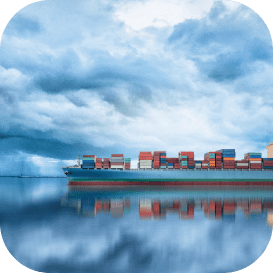 Al Ruwais Port
The Port of Al-Ruwais is Qatar's second-largest commercial port. The port infrastructure, which is located on the northern end of the peninsula, is critical in boosting and diversifying regional cargo exports, as well as revitalizing the economy of northern Qatar by significantly enhancing and growing the amount of sea trade.
Apart from traditional cargoes, Al-Ruwais port also responds to the rising need for groceries, canned foods, meat, and other commodities by acting as an efficient and speedy sea gateway for the delivery of fresh and refrigerated food from neighboring countries. New facilities for handling reefer containers have been prepared for this purpose.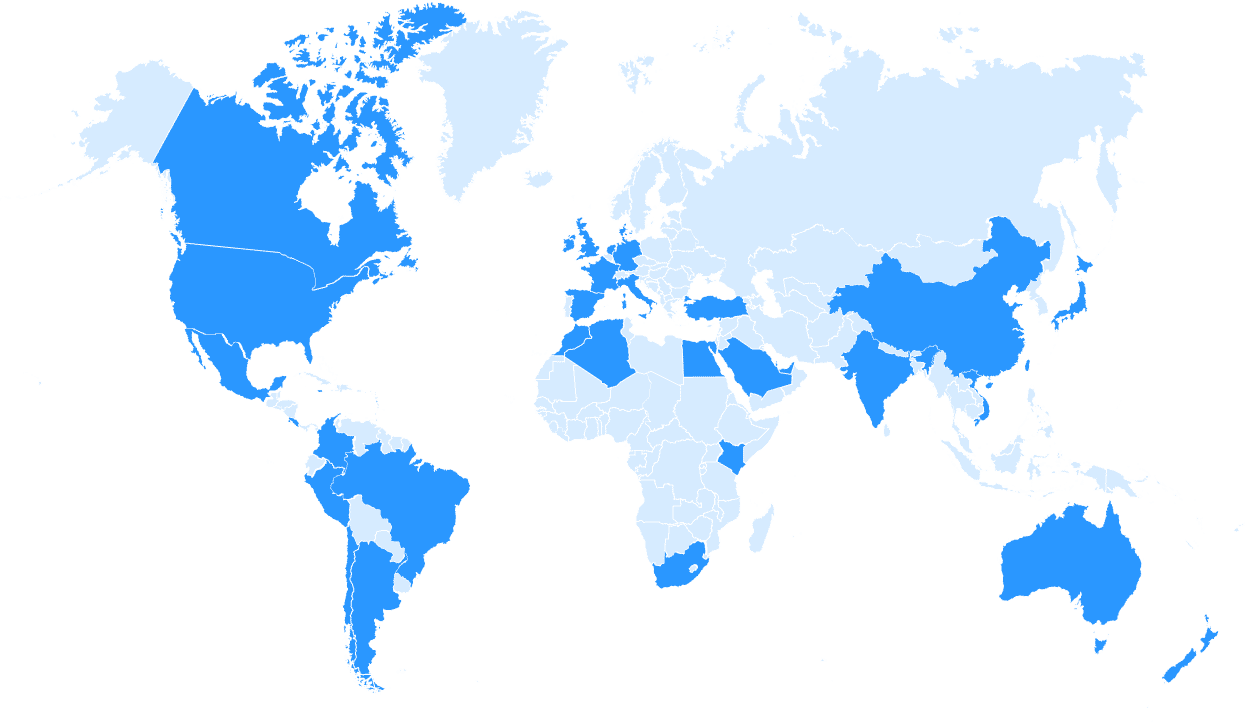 Top Qatar Exports and Imports
The top exports of Qatar are Petroleum Gas, Crude Petroleum, Refined Petroleum, Ethylene Polymers, and Nitrogenous Fertilizers, exporting mostly to China, Japan, India, South Korea, and Singapore.
The top imports of Qatar are Cars, Gas Turbines, Jewellery, Broadcasting Equipment, and Gold, importing mostly from China, United Arab Emirates, United States, United Kingdom, and India.
Rules & Regulations
Qatar has a set of rigorous rules and regulations governing the import of goods into the country. All goods imported into Qatar must comply with the regulations of the Qatar Ministry of Economy and Trade (MOET). Importers must apply for a license from the MOET to bring in any products or items, as well as obtain a valid commercial registration. Additionally, all imported goods must be accompanied by a Certificate of Origin and an invoice, and must be inspected by Qatar Customs officials upon arrival. Certain products may also require special permissions, such as a Letter of Credit, a quarantine certificate, a Free Sale Certificate, or a certificate from the Ministry of Agriculture. Additionally, all imported goods must meet the requirements of national standards, and the importer must provide proof of payment of applicable taxes and duties.
Shipping from Qatar to UAE Live Pricing
| City From | City To | Port From | Port To | Price | Shipping Line | Container Code | Valid To | Container Type | Distance | Transit Time |
| --- | --- | --- | --- | --- | --- | --- | --- | --- | --- | --- |