Ocean Freight to Turkey
At DFreight, we provide a wide range of business sea freight services for a variety of commodities, including foods, fruits, electronics,  cosmetics, and furniture; offering transparent, effective, and reliable door-to-door cargo to Turkey from the UAE and vice versa. You can conduct business without being concerned about the challenges of shipping from the UAE to Turkey using our all-in-one digital freight solutions.
Our digital freight forwarding platform provides real-time monitoring of shipments, ensuring that you have complete visibility and control over your cargo. We offer end-to-end services tailored to your unique requirements, making shipping to and from Turkey a hassle-free experience. We help you ship business cargo to various cities in Turkey, including Istanbul, Ankara, İzmir, etc. in the easiest, fastest, and safest way possible.
You can rely on DFreight to assist you with all of your international cargo shipping to Turkey thanks to our FCL and LCL shipment ocean freight cargo services. With the help of our digital freight platform, you may submit your inquiry right away and receive the best competitive prices for shipping your cargo to Turkey.
Import to Turkey from UAE
Mersin
From: Jebel Ali
Iskenderun
From: Jebel Ali
Samsun
From: Jebel Ali
Gemlik
From: Jebel Ali
Poti
From: Jebel Ali
Gebze
From: Jebel Ali
Export from Turkey to UAE
Sharjah
From: Gemlik
Jebel Ali
From: Poti
Ajman
From: Mersin
Abu Dhabi
From: Istanbul
Dubai
From: Istanbul
Major Sea Ports in the Turkey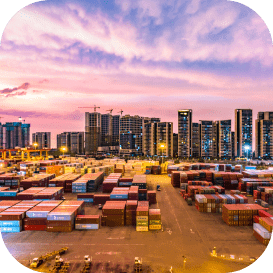 Izmir Port
In terms of population and longevity among Turkish ports, the port of Izmir comes in third. It was founded in 1959 and began operations in the Gulf of Izmir. The complex, which handles container cargo, is dispersed over a sizable landmass of 902 thousand square meters.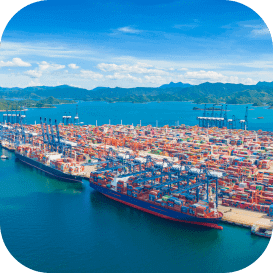 Haydarpaşa Port
Haydarpaşa is one of the oldest and most profitable ports inside of Turkey. It has a surface area of 55 thousand square meters, allowing it to handle a huge number of containers. Haydarpaşa now operates five main ports. There are a total of 22 berths for container and general cargo operations that enhance the Turkey shipping process, ranging in size.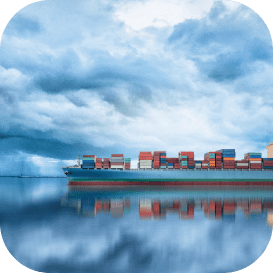 Mersin Port
The port of Mersin in Turkey, the second oldest in the line, has seen major changes in its operation. The closeness to the Mediterranean waters accounts for the high volume of container traffic. Turkey's port of Mersin serves as a gateway to Europe's maritime potential. The terminals also handle bulk goods in addition to containerized cargo.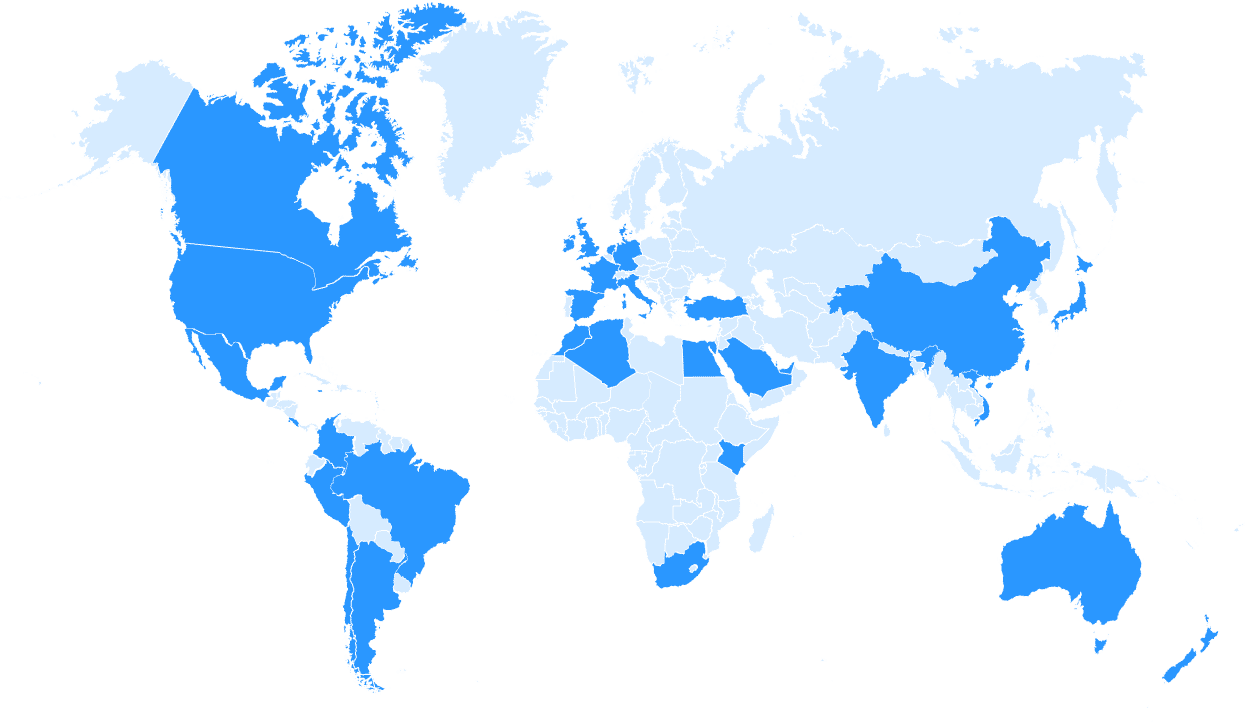 Top Turkey Exports and Imports
The top exports of Turkey are Cars, Jewellery, Refined Petroleum, Motor vehicles; parts and accessories, and Delivery Trucks, exporting mostly to Germany, United States, United Kingdom, Italy, and Iraq.
The top imports of Turkey are Refined Petroleum , Scrap Iron, Cars, Petroleum Gas, and Motor vehicles; parts and accessories, importing mostly from China, Germany, Russia, United States, and Italy.
Rules & Regulations
When importing goods to Turkey, it is important to be aware of the rules and regulations in place to ensure smooth and successful trade. All goods imported into Turkey must be declared to the Customs Authority and accompanied by the appropriate documentation, such as a commercial invoice, transport documents, and a customs declaration form. Companies must also have a valid Import License issued by the Ministry of Economy. Additionally, certain goods may be subject to additional permits, certificates, and/or restrictions, depending on their nature. Furthermore, goods imported to Turkey are subject to taxes and duties. These duties are calculated based on the value of the goods and the applicable tariff rate. Finally, it is important to be aware that goods imported to Turkey must comply with Turkish product standards and regulations.
Shipping from Turkey to UAE Live Pricing
| City From | City To | Port From | Port To | Price | Shipping Line | Container Code | Valid To | Container Type | Distance | Transit Time |
| --- | --- | --- | --- | --- | --- | --- | --- | --- | --- | --- |