Ocean Freight to Argentina
At DFreight, we provide a wide range of business sea freight services for a variety of commodities, including foods, fruits, electronics,  cosmetics, and furniture; offering transparent, effective, and reliable door-to-door cargo to Argentina from the UAE and vice versa. You can conduct business without being concerned about the challenges of shipping from the UAE to Argentina using our all-in-one digital freight solutions.
Our digital freight forwarding platform provides real-time monitoring of shipments, ensuring that you have complete visibility and control over your cargo. We offer end-to-end services tailored to your unique requirements, making shipping to and from Argentina a hassle-free experience. We help you ship business cargo to various cities in Argentina, including Buenos Aires, Mar del Plata, Rosario, etc. in the easiest, fastest, and safest way possible.
You can rely on DFreight to assist you with all of your international cargo shipping to Argentina thanks to our FCL and LCL shipment ocean freight cargo services. With the help of our digital freight platform, you may submit your inquiry right away and receive the best competitive prices for shipping your cargo to Argentina.
Import to Argentina from UAE
Buenos Aires
Montevideo
Zarate
Mar del Plata
Export from Argentina to UAE
Sharjah
Jebel Ali
Major Sea Ports in Argentina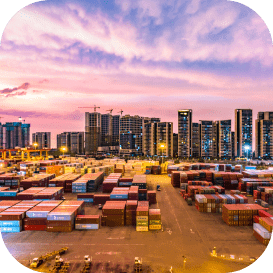 Port of Buenos Aires
Argentina's main seaport is Buenos Aires on the southern bank of the River Plate. It is the country's commercial, industrial, and cultural hub with river connections to Paraguay, Uruguay, and Brazil. It is South America's transhipment hub and the world's thirteenth largest economy, supported by its strong services, advertising, finance, and real estate sectors.
The port covers 45 hectares and has two freight handling areas: Puerto Nuevo (New Port) and Puerto Sur (Southern Port). In the Northern basin, Darsena Norte berths navy ships and licensed cruise lines, including ferries.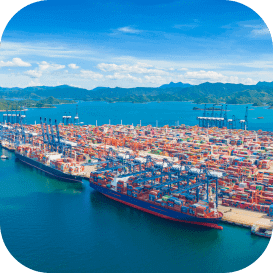 Port of Dock Sud
Dock Sud, Buenos Aires' subsidiary facility on the Rio de la Plata, approximately 50 kilometers from the New Port. To alleviate port congestion and reroute Buenos Aires port freight flow, it was built. LPG, chemicals, containers, and general freight are handled at Dock Sud's ports. The navigation channel is 60 m long and 8.5 m deep. Fishing ships, small boats, and commercial carriers use the Eastern basin's 5 berths and 1355 m of wharfage. It has a ship repair and maintenance drydock. Uruguay's Montevideo and Colonia are served by the Southern Basin's passenger terminal.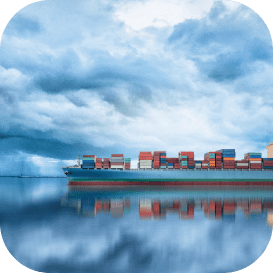 Ports of Bahia Blanca
The 30 kilometers of Bahia Blanca Bay are dotted with a number of ports, the most notable of which being Port Galvan, Port Rosales, and Ingeniero White harbour. The major port area of Bahia Blanca may be reached through a 96 km long and 185 m wide entrance canal that can accommodate vessels with a draught of 13.5 m.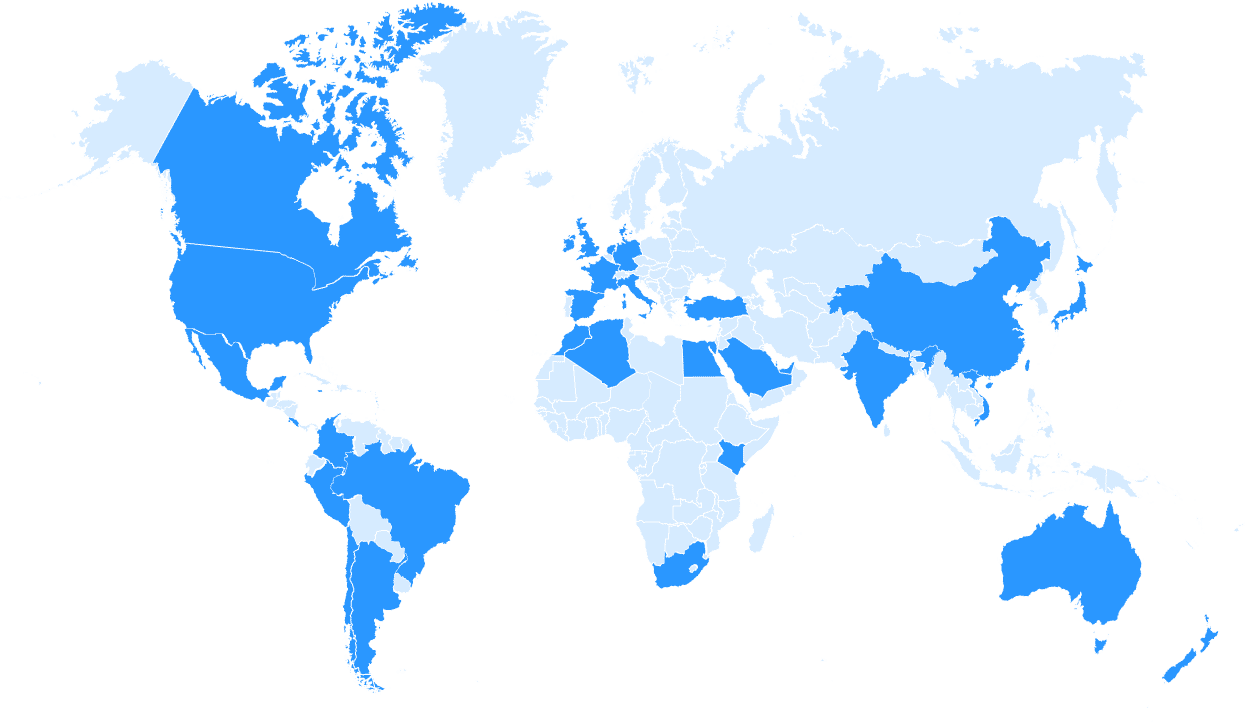 Top Argentina Exports and Imports
The top exports of Argentina are Corn, Soybean Meal, Soybean Oil, Delivery Trucks, and Wheat, exporting mostly to Brazil, China, United States, India, and Chile.
The top imports of Argentina are Motor vehicles; parts and accessories, Refined Petroleum, Petroleum Gas, Soybeans, and Vaccines, blood, antisera, toxins and cultures, importing mostly from China, Brazil, United States, Germany, and Paraguay.
Rules & Regulations
Importers of goods into Argentina must adhere to several rules and regulations set forth by the Argentine Government. The Office of Foreign Trade Controls regulates the import of goods and requires manufacturers to register their products with a government–recognized importing company prior to shipment. Suppliers must provide certifications to prove that their products meet Argentine standards, and all products must be inspected at the time of entry into the country. Additionally, tariffs and taxes must be paid on the value of the goods at the time of importation. All shipments must also include detailed documents detailing the origin and value of goods being imported.
Shipping from Argentina to UAE Live Pricing