In the world of business, time is money. This is especially true in logistics, where even a slight delay can cause a domino effect of issues down the line. This is why data analytics is such a valuable tool in the world of logistics. By being able to respond quickly and efficiently to changes in the supply chain, businesses can avoid costly delays and disruptions. Data analytics allows companies to monitor their supply chains in real-time, identify issues as they arise, and quickly adapt their plans accordingly. If you're curious about how data analytics can enhance your logistics operations, continue reading to learn more about its key benefits in supply chain management.
The Rise of Data Analytics in Supply Chains
There is no question that analytics has become one of the essential tools in supply chain management. Making data-driven decisions has allowed logistics companies to optimize their operations and improve their bottom line. The rise of analytics has also been driven by the increasing availability of data and the plummeting cost of computing power.
Today, analytics is used in a variety of ways in supply chains. It can be used to predict demand, optimize inventory planning, and even predict disruptions. Analytics is also being used to improve customer service, track and manage supplier performance, and reduce costs. In the future, analytics will become even more critical as companies strive to become more agile and responsive to the ever-changing needs of their customers.
How Data Analytics Is Changing the Landscape of Supply Chains
The ever-growing dependence on big data is changing the landscape of supply chains as we know it. In the past, most supply chain management was based on intuition and experience. But now, with the advent of robust data analytics tools, supply chains are being driven by data-driven decision-making.
This shift is being driven by the ever-growing availability of data. In the past, data was scattered across various silos within an organization, making it difficult to get a holistic view of the supply chain. However, thanks to data warehouses and data lakes, organizations can collect and store data from all parts of the supply chain in one central location. This allows supply chain managers to see the big picture and make data-driven decisions that can improve efficiencies and optimize performance.
Another factor driving the shift to data-driven decision-making is the increasing availability of powerful data analytics tools. In the past, supply chain managers had to rely on manual methods or limited software tools to analyze data. But today, a variety of robust data analytics tools are available that can help managers make sense of large data sets and uncover hidden patterns and trends. The shift to data-driven decision-making is transforming the supply-chain landscape and has a profound impact on how organizations operate.
By harnessing the power of data, organizations can improve the efficiency and performance of their supply chains, giving them a competitive edge in the marketplace.
Benefits of Data Analytics in Supply Chain Management
Data analytics can help supply chains run more smoothly and efficiently. By analyzing data from past shipments, supply chains can identify patterns and trends that can help them predict future needs. This can help them avoid disruptions and stock-outs and better manage their inventory. Additionally, data analytics can help supply chains optimize their routes and schedules and track their performance over time.
Here are some key benefits of using data analytics in supply chain management:
Reduced Inventory Costs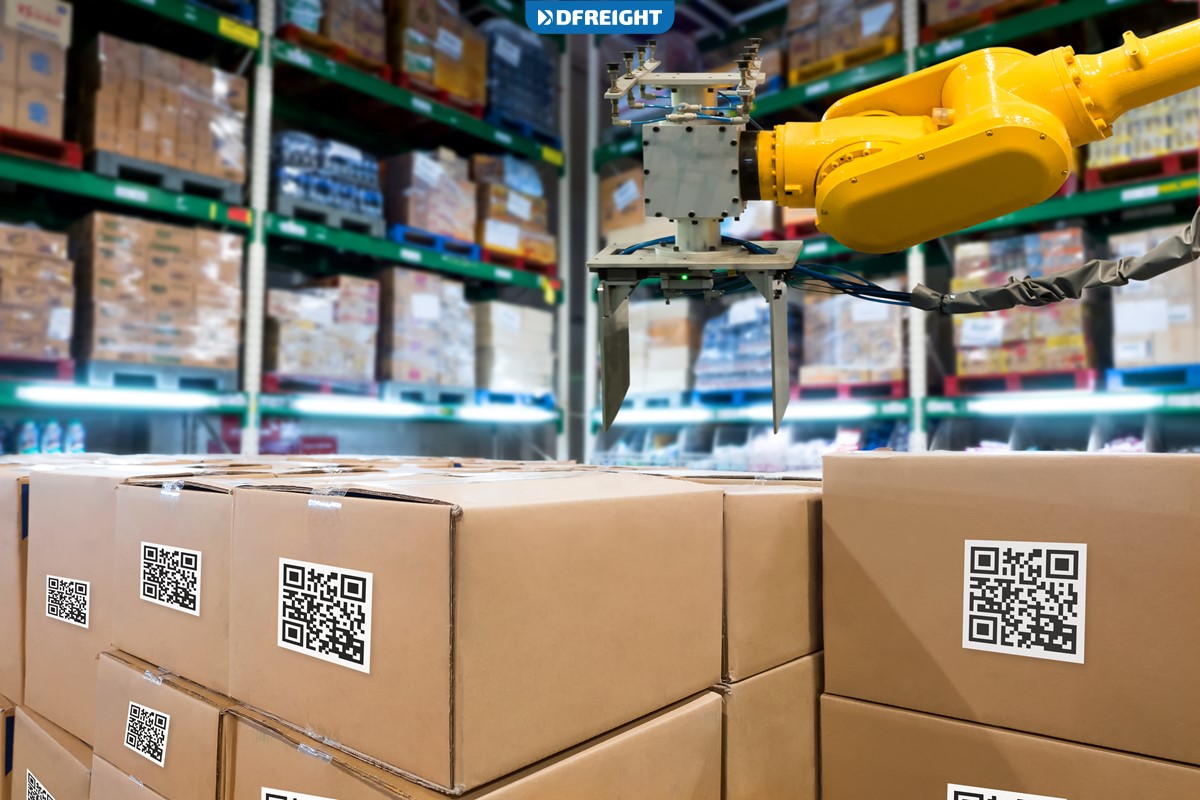 Inventory management is a crucial area of focus for any business that wants to optimize its operations and reduce costs. Data analytics can play a significant role in reducing inventory costs through smarter demand sensing. By analyzing past sales data and trends, businesses can better understand customer demand patterns. This information can then be used to more accurately forecast future demand and make adjustments to inventory levels accordingly.
Additionally, data analytics can help businesses identify inefficiencies in their inventory management processes and make changes to improve their overall performance. By reducing inventory costs and optimizing operations, data analytics can help enterprises achieve a competitive advantage and improve their bottom line.
For instance, a business without a strong data analytics workflow might anticipate a customer placing a sizable parts purchase soon (and thus stocking their inventory with those items) only to discover that the order amount had fallen from the previous year (meaning that the parts would just continue to take up valuable space). By comparison, with greater demand sensing using advanced data analytics, the business can anticipate these shifts in demand by reducing its manufacture of the part mentioned above, freeing up valuable storage space.
Optimized Production Plans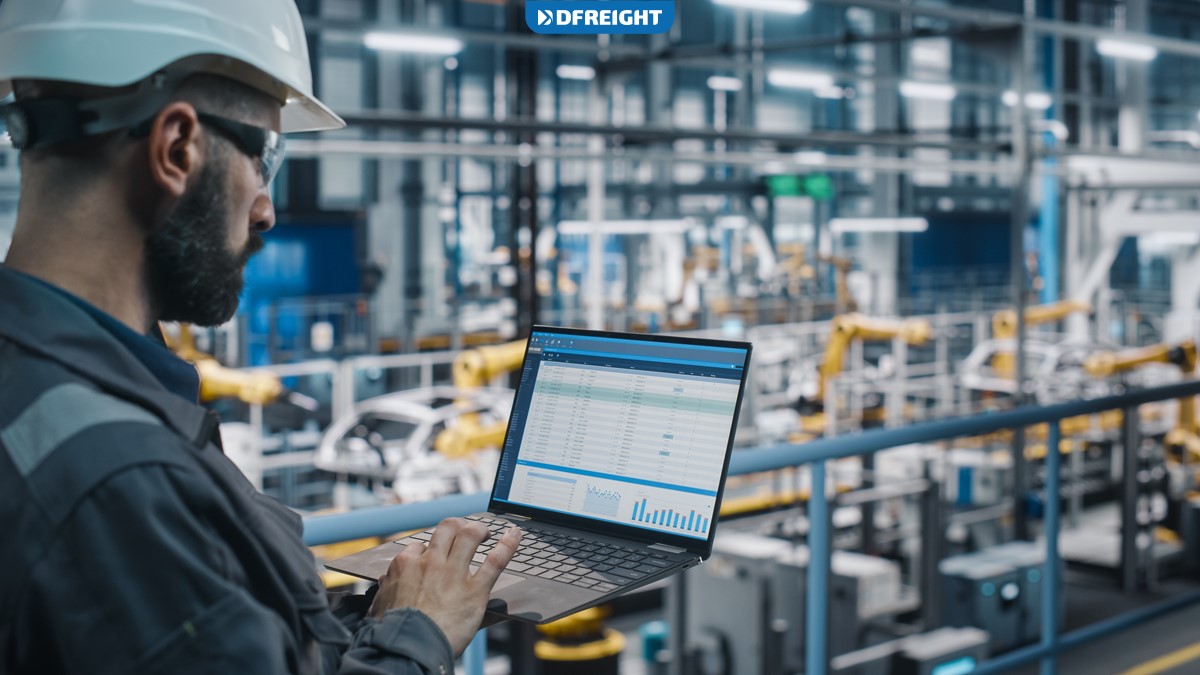 We emphasized the importance of better forecasts in the example above, but predictive analytics workflows are only one aspect of the issue. The opposing side is prescriptive analytics. Prescriptive analytics examines specific processes to find potential inefficiencies or waste, as opposed to predictive analytics, which tries to predict future events.
Prescriptive data analytics can help optimize production plans by providing information to help make decisions about production runs. It can provide solid details about customer demand, manufacturing capacity, inventory levels, and other factors impacting production plans. This information can help managers decide when to run production, how much to produce, and what products to produce.
More Efficient Cargo Shipments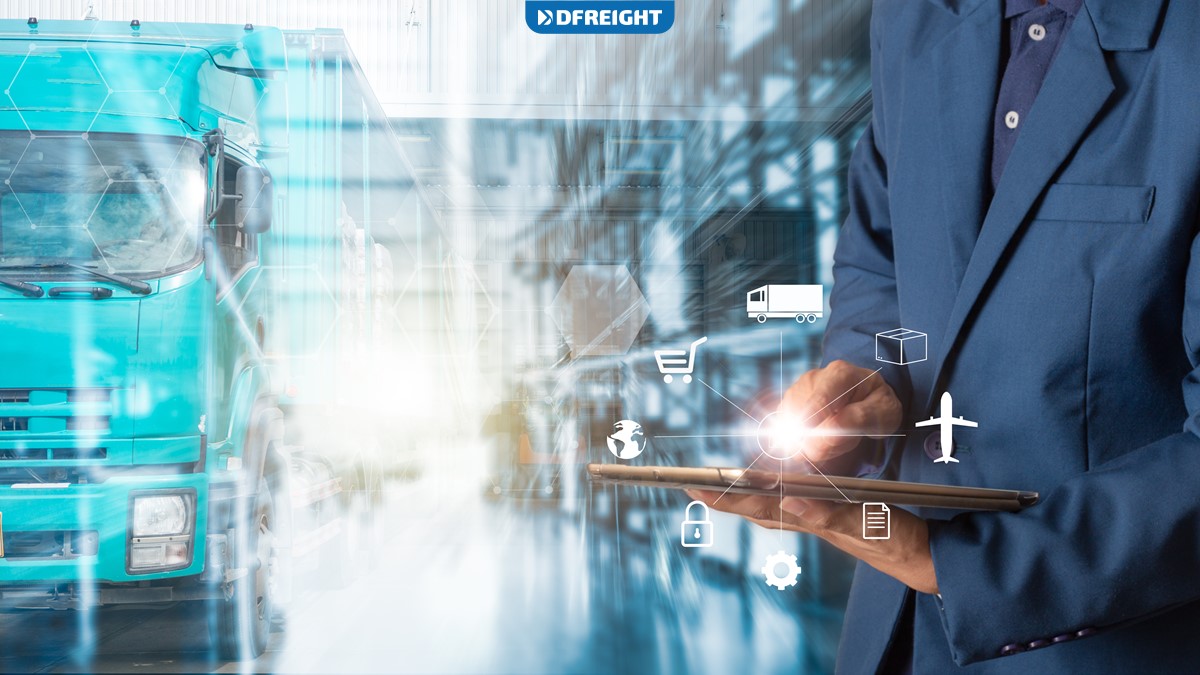 Data analytics is a necessity for smart shipping. It can help logistics companies track and predict shipments, optimize routes, and improve customer service in all their ocean freight, air freight, and land freight operations. It can be used to track shipments and predict delays. For instance, if a shipment is delayed, the logistics company can use data analytics to determine the cause and take steps to avoid it in the future. Data analytics can also be used to improve customer service. For instance, it can be used to track customer complaints and take steps to resolve them.
Besides, prescriptive analytics may help examine your current freight network usage to identify possible areas for improvement. Better demand forecasts can also assist you in planning your transport with greater assurance. Compare this to the current state of transport management, which is characterized by virtually opaque levels of complexity and where planners frequently lack the knowledge necessary to plan their networks or reroute different types of cargo vessels effectively.
Reduced Risks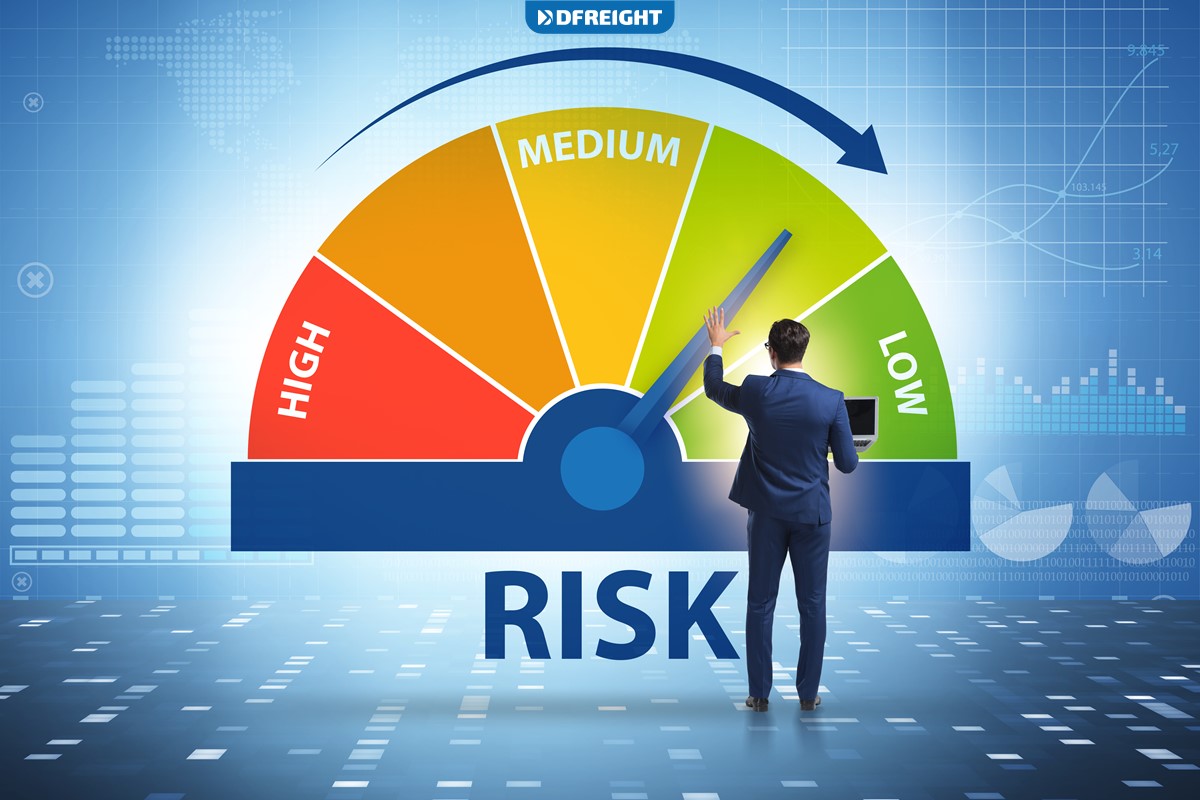 Reduced risk is a crucial benefit of using data analytics in supply chain visibility. Numerous risks can impact the performance of a supply chain, including disruptions to the flow of materials, changes in customer demand, and supplier issues. By using data analytics, organizations can identify these risks in advance and take steps to mitigate them.
For instance, data analytics can be used to track the movement of materials through the supply chain. This information can be used to identify potential bottlenecks and disruptions. By addressing these issues before they impact operations, organizations can avoid costly delays and disruptions and make informed decisions about where to source materials, how to transport goods, and how to manage inventory.
Cross-Functional Cooperation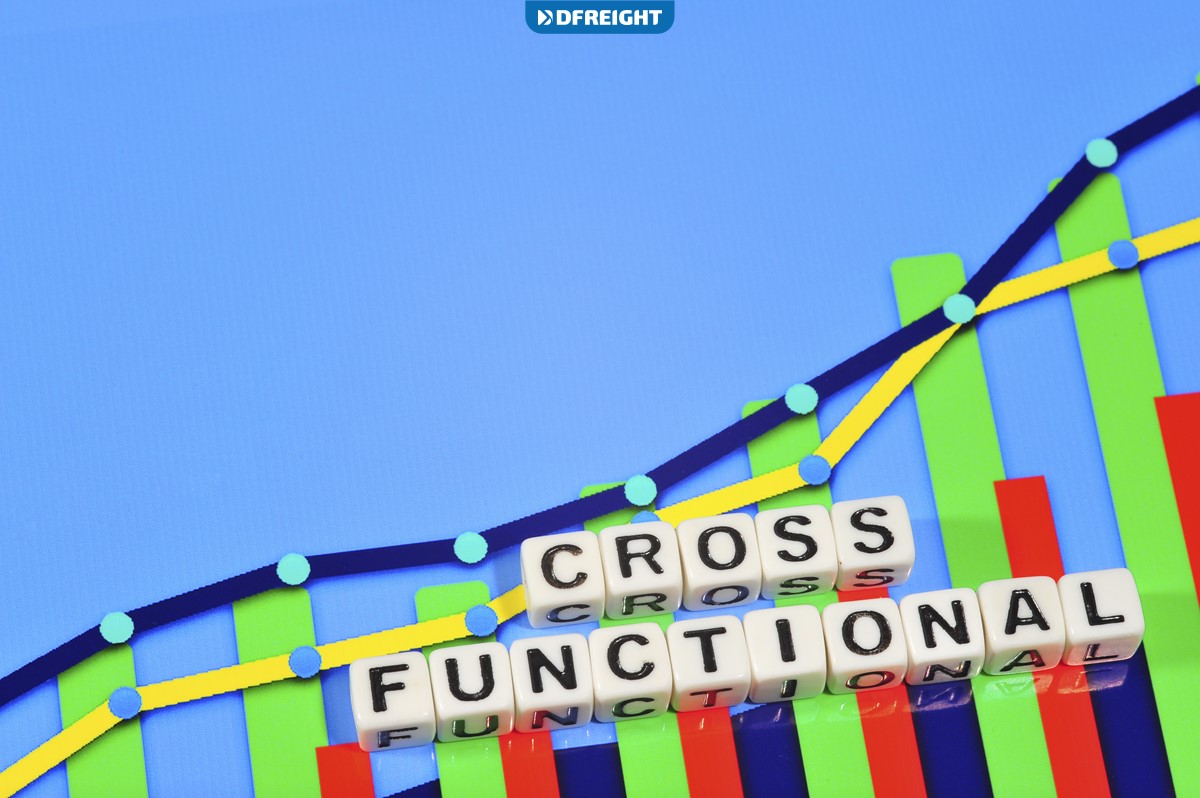 This post has so far concentrated on pretty precise, concrete ways that sophisticated supply chain analytics may create value for manufacturers. Still, it can also have operational benefits that are a little more difficult to measure. Predictive analytics, for instance, can support cross-functional cooperation by generating highly visible, shareable forecasts that can assist diverse teams throughout a given organization in coming together and uniting behind a shared future vision.
Future expectations might already easily cause gaps in communication between several teams. If, for instance, your inventory planners predict greater demand levels than your transport planners, you could quickly find yourself in a situation where there isn't enough freight capacity to move existing goods or expensive inventory space is being used unnecessarily. This is considerably less likely to occur if both sides use the same forecasts.
Final Thoughts
Freight is a big part of the supply chain for many businesses, and it can be challenging to keep track of all the shipments and manage them effectively. This is where DFreight comes in – it is a digital freight forwarding platform that allows businesses to streamline their supply chain by managing all their shipments in one place.
DFreight gives businesses visibility into their shipments, so they can track them and ensure they are on schedule. Additionally, DFreight provides data-driven analytics that can help businesses optimize their supply chain and ensure their shipments run smoothly. If you need any information about our data-driven digital platform and are wondering how to ship your freight to/from the UAE in the most efficient way possible, contact us today. Our experts will be more than happy to give you a hand!
Find the Best Freight Quote
FAQs
What is data analytics?
Data analytics is the process of analyzing data to extract valuable insights. It can be used to improve decision-making, optimize operations, and reduce costs.
What are the benefits of using data analytics in supply chain management?
Data analytics has numerous benefits in supply chain management, including reduced inventory costs, optimized production plans, more efficient cargo shipments, and reduced risks.
What is the difference between data analytics and data science?
Data analytics is the process of analyzing data to extract valuable insights. Data science is a broader field encompassing data analytics and machine learning, and artificial intelligence.
How can DFreight help businesses optimize their supply chain?
DFreight provides data-driven analytics that can help businesses optimize their supply chain and ensure their shipments run smoothly.