There are many great cargo airlines out there that provide reliable and efficient services. Here are just a few of the top cargo airlines. Each of these top cargo airlines has a great reputation and offers a variety of services to meet the needs of their customers. Whether you need to ship something large or small, these airlines can handle it. This blog post provides a summary of the world's top cargo airlines, outlining their primary service areas, fleet size, etc.
What is a Cargo Airline?
A cargo airline is an airline that only transports cargo, as opposed to carrying passengers. These airlines typically operate on a freight-only basis, although some also offer limited passenger services. Cargo airlines are often run as joint ventures between an airline and a freight company, or they may be wholly owned subsidiaries of an airline. They typically have a smaller fleet of aircraft than passenger airlines, and they may use aircraft that have been converted from passenger to cargo use. Cargo airlines play an important role in global trade, transporting goods that range from food and medical equipment to manufactured products and raw materials.
Top Cargo Airlines
The world's top cargo airlines are listed below:
Emirates
Emirates is a leading global airline based in Dubai, United Arab Emirates. It operates around 3,400 flights a week in more than 133 cities around the world. Emirates SkyCargo has a fleet of more than 230 aircraft and is one of the youngest aircraft. The 2.4 million tons of freight carried by Emirates SkyCargo in 2014–15 set a new record.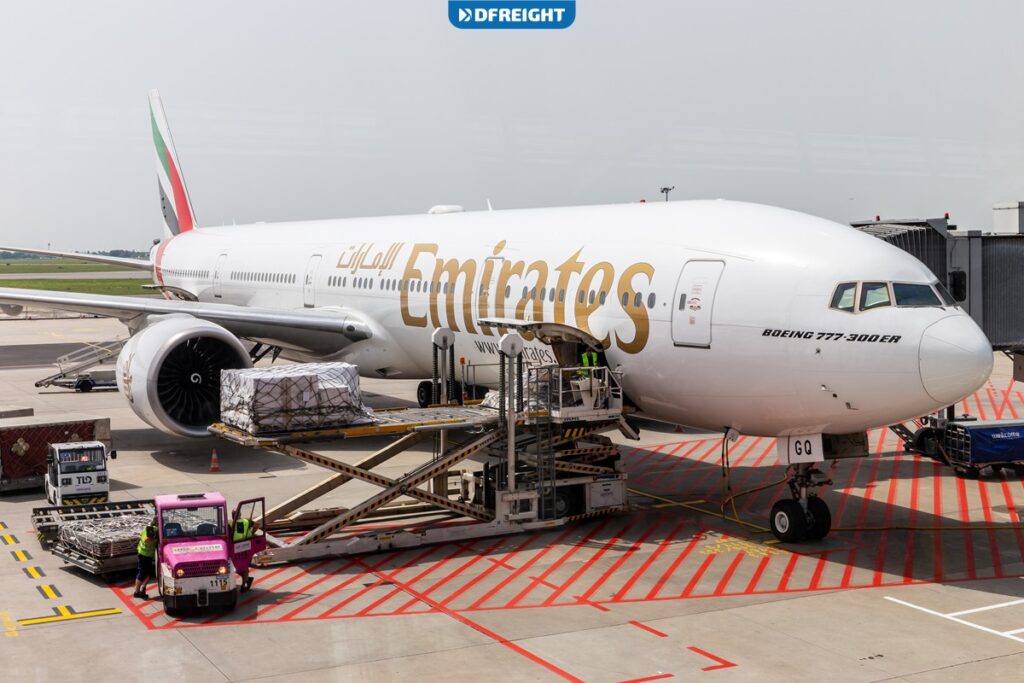 Federal Express
The largest express transportation firm in the world is FedEx Express, which was established in 1973. Each working day, it offers quick services for more than 3.6 million packages to more than 220 nations and territories. With a fleet size of about 3,696 vehicles, FedEx air operations provides service to 45 airports.
UPS
UPS is one of the largest express carriers and package delivery company in the world. Its headquarter is in Atlanta, USA and it employs over 435,000 people worldwide. It has around 9.8 million daily customers and its daily delivery volume is 18.0 million packages and documents.
Korean Air
orean Air's headquarter is in 260 Hanuel-gil, Gangseo-gu, Seoul, Korea 157-712. Its areas of business are passenger, cargo, aerospace, catering, and in-flights sales. The airline owns 153 aircrafts and operates scheduled flights to 128 cities in 45 countries around the world.
Cathay Pacific Airways
Cathay Pacific's fleet consists of 146 wide-body aircraft and employs 23,000 people worldwide. Its operations include scheduled passenger and cargo services to 188 destinations in 51 countries and territories around the world. Cathay Pacific was founded in 1946 and its headquarter is in Hong Kong.
China Airlines
One of China's biggest airlines, China Airlines was established in 1959. It employs 11,850 employees and travels to 115 places in 29 nations and regions. Taoyuan International Airport and Kaohsiung International Airport serve as its hubs, and Taiwan is home to the company's headquarters.
Singapore Airlines
Singapore Airlines, which was established in 1972, is the national airline of Singapore. Southeast Asia, East Asia, South Asia, and Oceania are Singapore Airlines' key service regions, and Changi Airport serves as the airline's hub. It boasts one of the youngest fleets in the world, with an average age of seven years and one month among its 105 contemporary aircraft. More than 64 locations are served by Singapore Airlines globally.
Qatar Airways
Qatar Airways is the national airline of Qatar, controlled by the government. Its headquarters are in Qatar, and Hamad International Airport serves as its hub. On more than 160 aircraft, including Airbus 330 and Boeing 777 freighters, Qatar Airways Cargo delivers to over 145 locations across the world.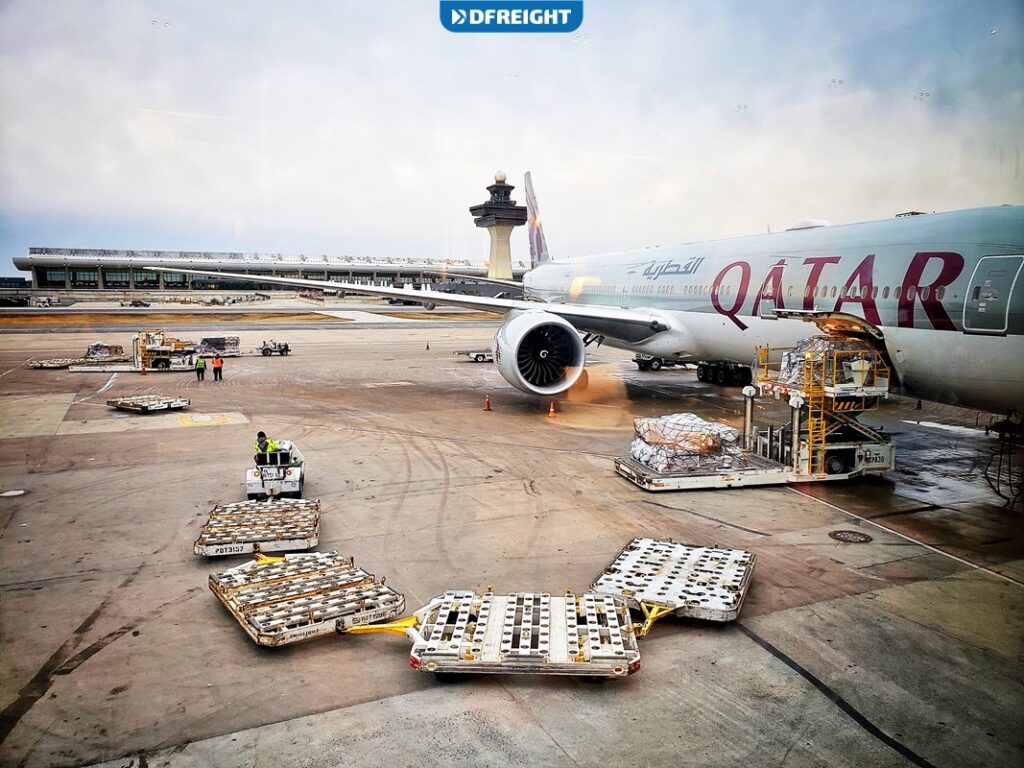 Asiana Airlines
Asiana Airlines Inc. is one of South Korea's major airlines and was established in 1988. Its headquarter is in Seoul and its hubs are Seoul Gimpo International Airport and Incheon International Airport. This airline employs more than 10,183 people around the world.
EVA Air
International airline EVA Air was established in 1989 and is based in Taiwan. The shipping company Evergreen Group founded EVA Air, which collaborates with Evergreen Marine in the freight business. More than 60 destinations are connected by this airline's network of passenger and freight services between Asia and China and Europe, North America, and Oceania. There are more than 50 aircraft in the fleet of EVA Air.
British Airways
BA is the largest airline in the UK based on fleet size, international flights and destinations. Its headquarter is in Waterside and its hubs are at Heathrow Airport and Gatwick Airport. It carries more than 40 million customers a year, and employs around 40,000 employees.
Thai Airways International
Thai Airlines operates a fleet of more than 80 aircraft that travels to over 78 locations throughout more than 35 nations. Suvarnabhumi Airport serves as the organization's center and as its headquarters. Its network is well-established in Oceania, East Asia, South and Southwest Asia, and Europe.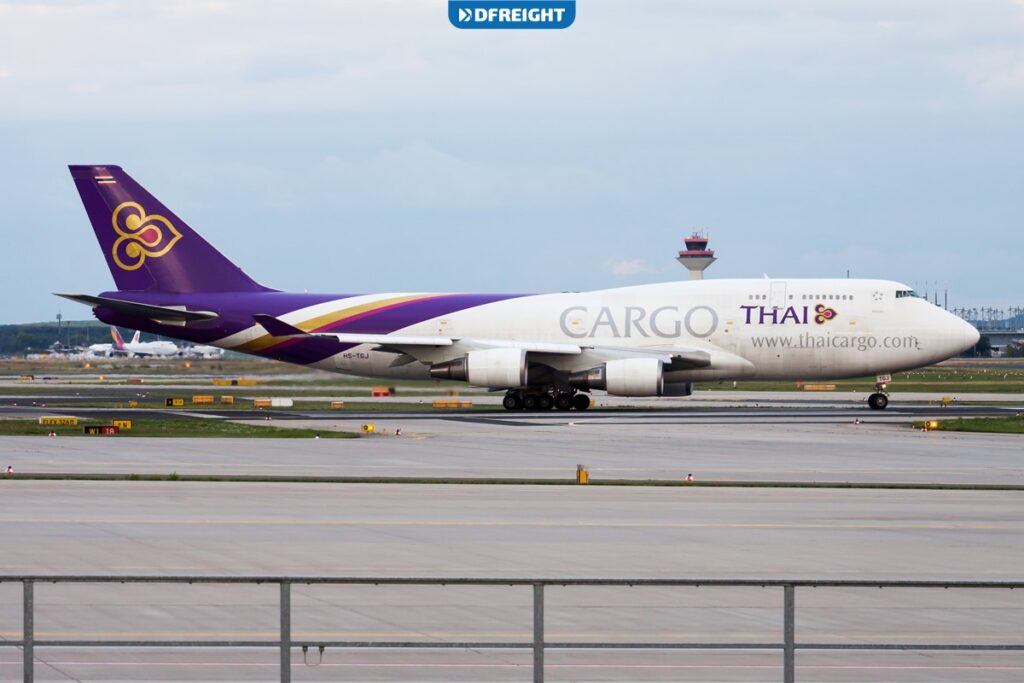 Air France
France's national airline, Air France, was established in 1933. The Air France-KLM Group includes Air France as a subsidiary. Air France offers passenger and cargo services to more than 168 locations globally in more than 93 countries, including about 36 destinations in France.
All Nippon Airways
Japanese airline All Nippon Airways Co. (ANA) was first established as Japan Helicopter and Aeroplane in 1952. Haneda International Airport and Narita International Airport serve as its hubs, and Tokyo serves as its headquarters.
With a fleet of eleven Boeing 767-300 cargo aircraft, ANA travels on 18 international and 6 local routes.
Japan is covered by All Nippon Airways' domestic network from Hokkaido to Okinawa, while its international network includes stops in China, Korea, Southeast Asia, the United States, and Western Europe.
Conclusion
DFreight is a digital freight forwarder that can provide you with top cargo airlines. We can provide you with the best options for shipping your goods, whether you're looking for air, sea, or land transportation. We'll work with you to find the best route for your shipment and provide you with a competitive quote. Contact us today to learn more about our services.
What is the largest cargo airline in the world?
The largest cargo airline in the world is FedEx Express, a subsidiary of FedEx.
What are the benefits of using top cargo airlines?
There are many benefits to using top cargo airlines, including the speed and efficiency of air freight services, as well as the ability to transport large or heavy items that might not be possible to send via other methods such as ground shipping. Cargo airlines also offer a high level of security for shipments, which is important for many businesses and individuals. 
What are some of the challenges faced by top cargo airlines?
Top cargo airlines face many of the same challenges as other airlines, such as rising fuel costs, competition from other modes of transportation, and the need to constantly adapt to changing market conditions. In addition, cargo airlines must also contend with the challenges of handling and transporting cargo safely and securely.
How to book a cargo flight?
Knowing how to book a cargo flight is important and lengthy process that starts with reviewing safety limitations and constraints, selecting the products and services that are the best fit, making a reservation, preparing the documents and cargo, and completing an air waybill. After dropping off the cargo and tracking its status, the process is completed when the cargo is collected at the destination. Airlines and freight forwarders offer assistance with cargo booking if needed.