China COSCO SHIPPING Holding Co., also known as China Ocean Shipping Company, offers worldwide shipping, shipbuilding and repair, and port operations.
COSCO Shipping Lines is the largest dry cargo carrier in Asia and the fourth largest in the world with 376 container ships and a 2.1 million TEU capacity.
The company runs 362 local and foreign shipping routes. 47 are domestic services, 228 are foreign services (including international feeder services), and 87 are specifically for the Yangtze and Pearl Rivers.
With 190 berthing spaces, COSCO Shipping Services owns 46 container facilities across the globe. It provides service to 329 ports overall, spread across 100 countries and trading areas.
Cosco Shipping History
The first passenger ship flying the Chinese flag was launched in 1961 by the Beijing-based China Ocean Shipping Company. Over the course of the decade, the corporation expanded its services and purchased more ships. In 1967, it made its first trip to Europe, establishing COSCO Shipping's global shipping line. The first container ship was launched in 1978, and by 1979, the business had traveled to North America for the first time. In 1980, COSCO and the Holland Transocean Company established their first global alliance. The business would keep expanding over the following few decades, eventually becoming one of the biggest shippers in the world.
Fleet and the Operations at Cosco Shipping
COSCO operates in hundreds of countries and ports worldwide and provides a wide range of services. It engages in freight forwarding, offers terminal services in numerous ports, transports cargo and containers via intermodal routes, and even participates in shipbuilding and ship repair. 160 container ships with a combined TEU capacity of more than 750,000 are part of COSCO Container Lines' fleet. The majority of the business's operations are located in China, but it also has a significant global presence in international shipping, operating on hundreds of routes.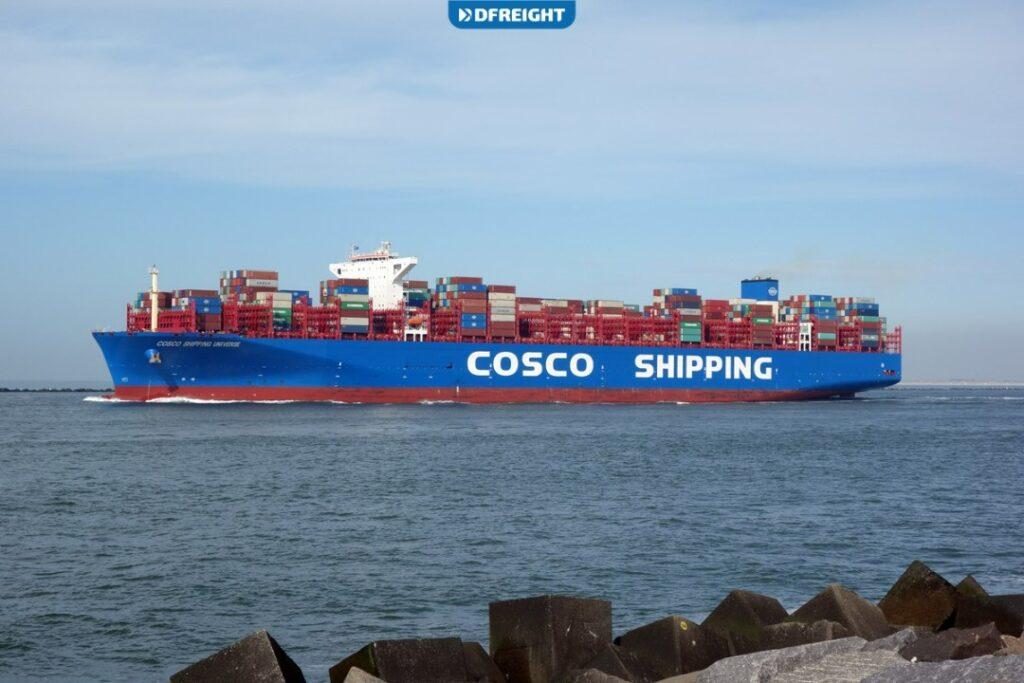 Different Container Sizes Cosco Shipping Offers
Size—does it matter? There shouldn't even be a need to ask that. Yes, it does, particularly when looking for the ideal container for your shipment. If you're having trouble understanding container sizes, we've put together a list of COSCO Shipping containers along with their dimensions. Read through and make your choice.
If you're shipping sacks of sugar, cement, or anything dry, 20ft containers are your thing! They are standardized containers, built from steel or aluminum. These containers help a shipper load dry cargo and are water-resistant to prevent any damage to the content inside. 20ft DC is the most popular container type.
Do you have any extra-tall cargo? The ideal container size for you might be 20ft HCs. You can fit more goods, furniture, and other stuff in the container thanks to all that extra room.
40ft DC can be your solution if you're concerned about transporting your pallets safely from one location to another. Nearly 20–21 standard Euro pallets are frequently transported in these standardized containers. Additionally, specific cargo, like clothing in 40 DC containers, is traded.
Every day, thousands of 40ft HC containers are utilized to transport cargo. These containers facilitate the trade of dry goods. Instead of storing heavier cargo, they help store more cargo. The list of the most popular containers now includes 40ft HC containers.
Special containers include reefer containers. They are containers with refrigeration.
Reefers are used to preserve the temperature inside them at a specific level to prevent temperature-sensitive goods from decaying. Dairy, produce, and fruit is typically traded on reefers.
These containers are open at the top and have either a steel or a wooden floor. Open tops often come between 20ft and 40ft lengths. For transporting big cargo, such as machinery and trade in bulky materials, open-top containers are excellent.
Want to transport that priceless bike of yours or simply ship that lovely car? The transaction is flat-rack containers. For heavy loads and cargo that must be loaded from the top or sides, they make a great choice. Some of the newest containers have a single trip loading capacity of up to 50,000 kilos! However, they require more space than the typical 20-foot shipping container, so be careful when choosing the ideal size, which works best for your cargo, before making any long-term plans with them.
Cosco Shipping Unfortunate Accidents
Numerous marine businesses, including COSCO Shipping, have experienced unfortunate accidents, some minor and some extremely significant. Several well-publicized accidents involving COSCO have damaged ships and harmed the environment, but luckily no workers were injured. The bulk ship Full City had an engine failure and ran aground in a storm in Norway in 2009, which was one of these. 200 tons of petroleum were ultimately spilled in a wildlife-important area. It was the company's responsibility to maintain the ships and teach the crew such that failures of this nature are unlikely to occur.
The Shen Neng 1 ran aground in Australia's Great Barrier Reef in 2010 was another accident. The Great Barrier Reef Marine Park, a protected natural region off-limits to commercial vessels, was contaminated by the oil leak. According to the shipping plan that COSCO Shipping had submitted to Australian authorities, it turned out that the ship was far off course.
The huge container ship, Xin Fei Zhou, owned by COSCO Shipping, suffered damage in an embarrassing incident that occurred in 2016. Unfortunately, it made history by becoming both the first shipping line with a ship that entered the newly expanded Panama Canal and the first business with a ship that struck the new canal wall. Although the ship sustained damage, there were no injuries and only minor damage to the canal.
In a different accident that occurred in 2016 in Port Said, Egypt, COSCO Shipping did in fact hurt some workers. When the ship Hope struck a crane in the port, numerous cranes fell over, containers overturned, and fires broke out in the area. In addition to the extensive equipment and container damage brought on by the crash, there was also an explosion as chemicals spilled, injuring several employees.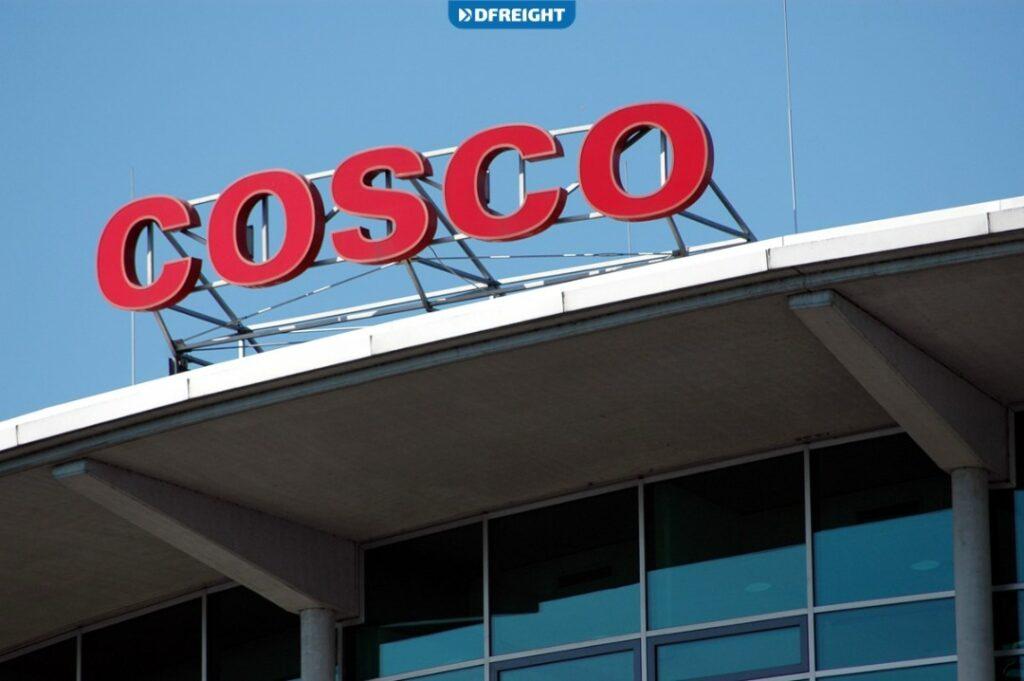 Cosco Shipping's Success & Development in Recent Years
Cosco Shipping has had great success and development in recent years. The company has been able to expand its business and operations significantly, while also maintaining a high level of customer satisfaction. Cosco Shipping has been able to achieve this through its focus on customer service, innovation, and efficiency. The company has also been able to take advantage of opportunities in the shipping industry, such as the growth of e-commerce.
Cosco Shipping's success has been particularly evident in its financial performance. The company has reported strong revenue and profit growth in recent years. This has been driven by Cosco Shipping's expanding operations and its ability to generate higher margins. Cosco Shipping's success is expected to continue in the future, as the company looks to capitalize on further opportunities in the shipping industry.
The Final Word
Cosco Shipping Co. is a Chinese state-owned shipping and logistics services supplier company that is aimed to enhance the supply chains workflow. The company is the world's largest container shipping company by both fleet size and cargo capacity and is one of the leading international providers of integrated logistics services.
The shipping industry is of great importance to China as the country's export-oriented economy heavily relies on maritime transportation to move goods to overseas markets. Cosco Shipping's position as the largest container shipping company in the world, therefore, gives it a great deal of influence within the industry.
The company has been embroiled in a few controversies in recent years, including accusations of price dumping and unfair subsidies from the EU, but it has largely been able to weather these challenges.
Looking to the future, Cosco Shipping is well positioned to maintain its position as a leading player in the global shipping industry. To find more about the future of the freight forwarding and shipping industry, read our latest blog post "2022 Freight Forwarding Outlook".
1. What does COSCO stand for?
COSCO stands for China Ocean Shipping Company
2. How much is the price of COSCO container ships?
On Container xChange, the pick-up cost for a 20ft DC is up to $1,350.
3. How many container vessels does COSCO operate?
The Company has already managed 405 container ships with a combined capacity of 2.2 million TEUs by the end of June 2022.