Ocean Freight to Egypt
At DFreight, we provide a wide range of business sea freight services for a variety of commodities, including foods, fruits, electronics,  cosmetics, and furniture; offering transparent, effective, and reliable door-to-door cargo to Egypt from the UAE and vice versa. You can conduct business without being concerned about the challenges of shipping from the UAE to Egypt using our all-in-one digital freight solutions.
Our digital freight forwarding platform provides real-time monitoring of shipments, ensuring that you have complete visibility and control over your cargo. We offer end-to-end services tailored to your unique requirements, making shipping to and from Egypt a hassle-free experience. We help you ship business cargo to various cities in Egypt, including Cairo, Alexandria, Giza, etc. in the easiest, fastest, and safest way possible.
You can rely on DFreight to assist you with all of your international cargo shipping to Egypt thanks to our FCL and LCL shipment ocean freight cargo services. With the help of our digital freight platform, you may submit your inquiry right away and receive the best competitive prices for shipping your cargo to Egypt.
Import to Egypt from UAE
Ain Sukhna
From: Jebel Ali
Sokhna
From: Jebel Ali
Alexandria
From: Jebel Ali
El Dekheila
From: Jebel Ali
Port Said
From: Jebel Ali
Ain Sokhna
From: Jebel Ali
Damietta
From: Jebel Ali
Export from Egypt to UAE
Sharjah
From: Sokhna
Jebel Ali
From: Damietta
Ajman
From: Sokhna
Abu Dhabi
From: Port Said
Dubai
From: Alexandria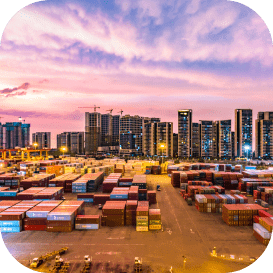 Port of Alexandria
The port of Alexandria is among the oldest operating ports in the world, having been established in 1900 BC. The nation's main port, which handles around three-fourths of all maritime trade and accounts for over 60% of all export and import earnings, is located in Egypt. A complex industrial, commercial, and agricultural sector is supported by this region, which is located on the northern Egyptian coast between the Mediterranean Sea and Lake Mariout.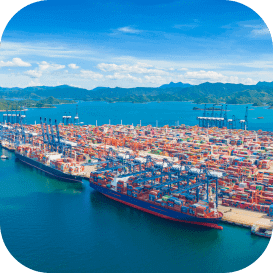 Port of Damietta
Damietta port is located near the mouth of the Nile River, only 70 kilometers from Port Said. It is Egypt's second busiest port, handling agricultural goods, fertilizers, furniture, cement, grain, general cargo, and containers. It has been in use since the time of the Pharaohs and was known as Tamiat. Damietta port, which was formerly a modest harbour with historical significance, was expanded and restored to relieve congestion in Alexandria.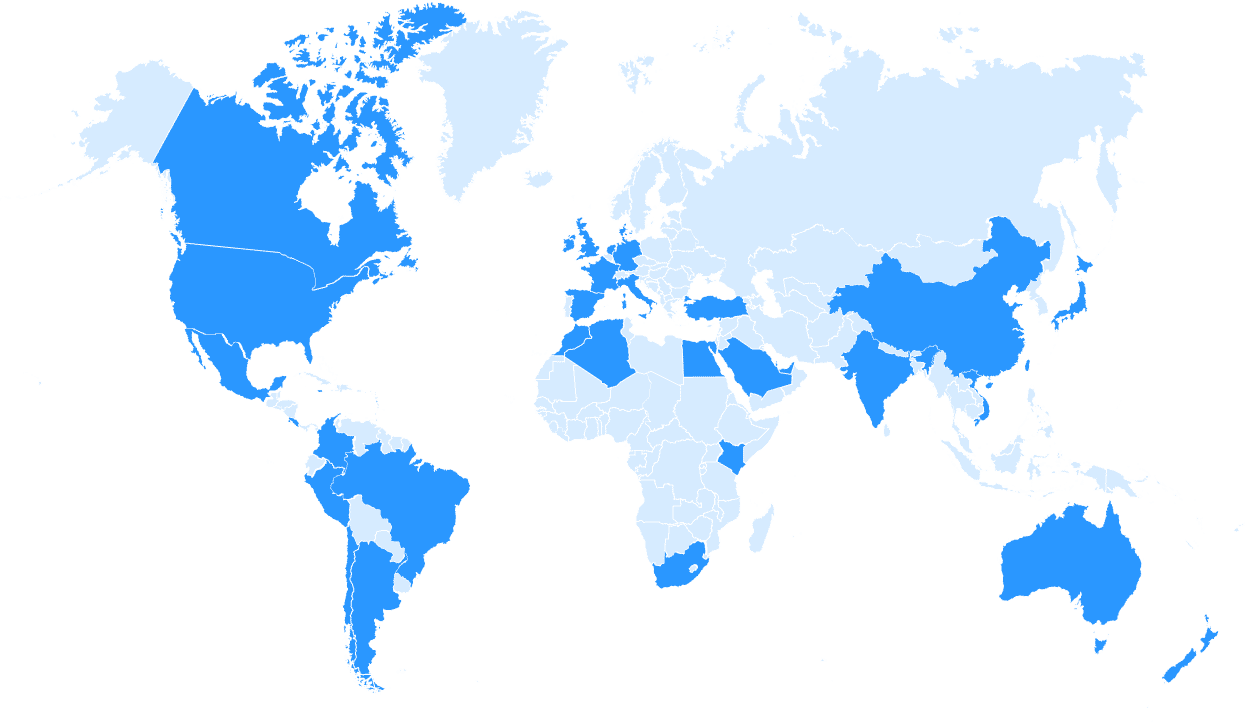 Top Egypt Exports and Imports
The top exports of Egypt are Refined Petroleum, Crude Petroleum, Petroleum Gas, Nitrogenous Fertilizers, and Gold, exporting mostly to United States, Turkey, Greece, Italy, and India.
The top imports of Egypt are Refined Petroleum, Wheat, Cars, Crude Petroleum, and Corn, importing mostly from China, Saudi Arabia, United States, Russia, and Turkey.
Rules & Regulations
When importing goods to Egypt, the importer is subject to a number of regulations. Importation requires an import license, which must be obtained from the General Organization for Import and Export Control. In addition, the goods must meet certain technical, quality and labeling standards. The importer also has to submit all necessary documentation, as well as pay all relevant taxes and fees. All imports must also conform to the foreign exchange, customs and quarantine regulations of the country.
Shipping from Egypt to UAE Live Pricing
| City From | City To | Port From | Port To | Price | Shipping Line | Container Code | Valid To | Container Type | Distance | Transit Time |
| --- | --- | --- | --- | --- | --- | --- | --- | --- | --- | --- |
All shipments in one place
We are with you until the end