Logistics is the process of planning, executing, and controlling the efficient, effective flow of goods, services, and related information from point of origin to point of consumption for the purpose of conforming to customer requirements. There are several logistics of which you must be aware. You may learn more about different types of logistics in this article. Let's begin, then!
What is Logistics?
Logistics is the coordination and management of the flow of resources between the point of origin and the point of consumption in order to meet the needs of customers or clients. The purchase, transfer, and storage of products and services are all included in this process. There are different types of logistics that you will learn about in this blog post.
The Role of Logistics
Planning, implementing, and controlling the efficient, effective forward and reverse flow and storage of goods, services, and associated information between the point of origin and the point of consumption in order to satisfy customer needs is the responsibility of logistics management, a component of supply chain management.
Getting everything done in the supply chain as effectively and efficiently as possible is the core objective of logistics management. All facets of the supply chain must be considered by logistics management in order to accomplish this goal, including transportation, inventory, general warehousing, materials handling, cargo packaging, security, documentation, and information systems. To guarantee that the finished product satisfies the customer's needs in terms of quality, quantity, and timeliness, each of these components must be meticulously planned and coordinated.
Different Types of Logistics
There are many different types of logistics, and the one utilized will depend on the sector and the particular requirements of the business. The following are the main common logistics:
Inbound Logistics
Bringing products and supplies into a business is referred to as inbound logistics and is the first of many different types of logistics. To do this, all incoming supplies must be received, stored, and handled. A company's bottom line may be significantly impacted by inbound logistics, which is a crucial component of any organization that relies on tangible commodities. Customer satisfaction can be raised and expenditures can be decreased with effective inbound logistics management.
There are various forms of inbound logistics, each with their own special opportunities and challenges. These are the most typical forms of incoming logistics:
Import logistics: Bringing different commodities and supplies into the company from outside the country is what inbound logistics entail. This procedure could be challenging since it calls for adherence to laws and rules pertaining to customs.
Inventory management: The storage and tracking of incoming products is another responsibility of inbound logistics. Due to the need for an efficient inventory management system, this can be difficult.
Warehousing: The storage of incoming commodities must be coordinated with inbound logistics. This can be difficult because a strong warehousing system is needed.
Transportation: Transporting incoming commodities must be coordinated with inbound logistics as well. This can be difficult because a good transit system is needed.
Outbound Logistics
Outbound logistics is the movement of products or finished goods from the production centers to the next supply chain link, and This can be done via various shipping methods, such as air, land, or sea. Outbound logistics is the second type of logistics among different types of logistics. Following that, the products are transported from the warehouse to the point of consumption or the clients. In light of this, order fulfillment is another name for outbound logistics.
Reverse Logistics
Reverse Logistics is the transportation of goods or products from the end-users to the supply chain and is the third type of logistics among different types of logistics. When products need to be replaced or returned for refurbishing, repairing, exchanging, discarding, or recycling, reverse logistics is required.
Third Party Logistics (3PL)
A business that outsources logistics services to clients is known as a third party logistics provider (3PL). 3PLs provide a range of services, including shipping, warehousing, and logistics management. In the supply chain for many organizations, 3PLs are important. They could result in cheaper logistics costs and greater efficiency. On occasion, 3PLs could provide access to new markets and talents. 3PLs come in a variety of forms. Some companies specialize in just one service, like shipping or warehousing. Some companies offer the whole spectrum of logistics services. There are 3PLs all over the world. While some are local service providers, others have a global reach.
For more information on the benefits of outsourcing your freight to a 3PL, click here!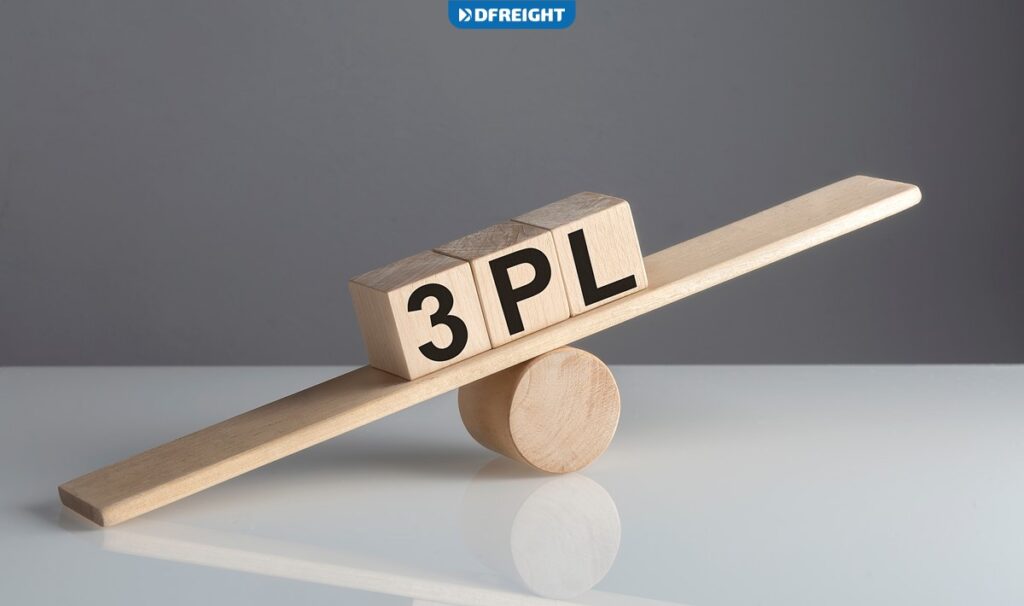 5. Fourth Party Logistics (4PL)
4PL or fourth-party logistics is used by companies to outsource all of their logistics operations to a single logistics partner. The logistics provider would be in charge of overseeing every aspect of the client's supply chain, including evaluation, design, construction, management, and tracking. For this reason, a 4PL logistics partner signifies for the client a greater level of supply chain management.
For more information on the difference between 3PL, and 4PL, click here!
6. Green Logistics
Green logistics refers to logistical operations that have a positive effect on the environment and is the last option of different types of logistics. This covers practices like recycling, utilizing renewable energy sources, and minimizing emissions. The use of green logistics techniques has numerous advantages. One benefit is that it might lessen the negative effects of your company on the environment. By lowering your energy bills over time, it can help you save money. Finally, it can aid in building a supply chain that is more effective and sustainable.
For more information on the definition and principles of green logistics, click here!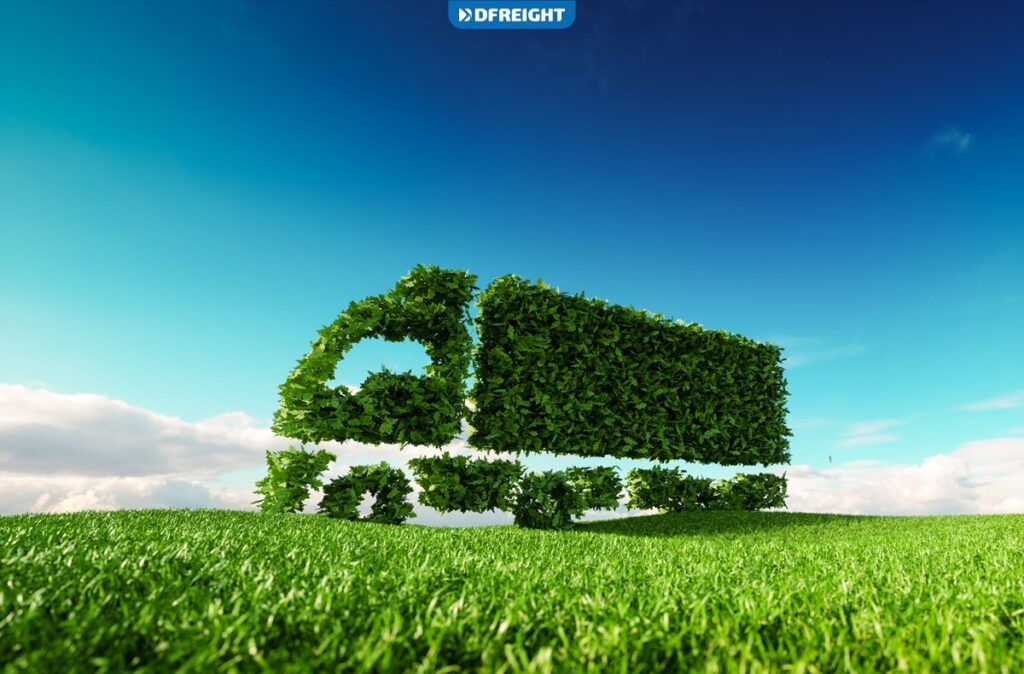 Conclusion
Digital freight forwarder DFreight provides various logistical services, such as trucking, warehousing, and air, ocean, and land freight. We offer a one-stop solution for all of our customers' shipping requirements. We pledge to offer the greatest service and prices in the industry and promise that they are the lowest available. Contact us right away to find out more about our offerings and how we can reduce your shipping expenses.
How much does it cost to hire a logistics company?
There are different types of logistics and the cost of hiring a logistics company will vary depending on the size and scope of the project being undertaken.
How to Improve the Logistics Process?
Depending on the unique requirements of your company, different approaches will work best to optimize the logistics process. However, there are some suggestions on how to enhance the logistics process, such as automating activities, streamlining operations, and enhancing coordination and communication among all parties involved.