When shipping fragile goods, it is essential to take extra care to ensure that the items are adequately packed and protected. Fragile items are often delicate and can be easily damaged during shipping if not handled correctly. Here are a few things to keep in mind when shipping fragile goods to help ensure that they arrive safely at their destination.
By following these tips, you can help to ensure that your fragile items arrive safely at their destination.
What Items are Most Likely to be Damaged During Shipping?
The most likely items to be damaged during shipping are fragile items such as glass, ceramic, ornaments, and other delicate items. These items are often packed in bubble wrap or another protective packaging, but they can still be damaged if they are not handled carefully.
Anything can also be shattered or chipped, including furniture and musical instruments. As a result, different products need to meet different protective standards.
How to Pack Fragile Goods for Shipping from/to the UAE?
The following guidelines should be followed when packaging fragile goods for shipment to the UAE:
All fragile items should be adequately cushioned and packed so they cannot move around during transit.
Fragile items should be packed in sturdy cardboard boxes with plenty of padding material, such as bubble wrap.
It is important to mark all fragile packages as "Fragile" or "Handle with Care."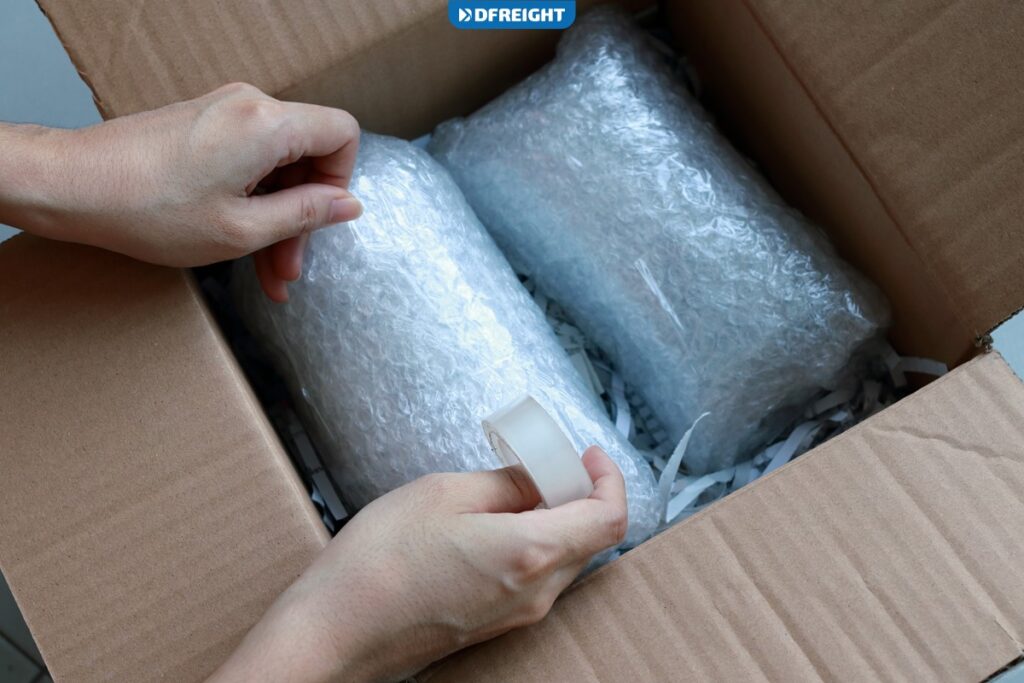 How to Label Fragile Goods for Shipping from/to the UAE?
When labeling fragile goods for shipping from/to the UAE, be sure to include the following information:
The word "Fragile" in both English and Arabic
Instructions on how to handle the package with care
A list of contents inside the package
If you are shipping multiple fragile items in one package, label each item clearly and include instructions on handling each item.
What are the Restrictions on Shipping Fragile Goods to/from the UAE?
There are a few restrictions on shipping fragile goods to and from the UAE:
First, all fragile items must be adequately packaged to ensure they are not damaged during transit.
Second, fragile items may not be shipped via air freight due to the risk of damage during transport.
Finally, some items may be restricted from import into the UAE due to cultural sensitivities.
How Can We Ensure that Fragile Shipments Arrive Safely?
There are a few things you can do to ensure that your fragile shipment arrives safely:
Use quality packing materials: When packing your shipment, use high-quality packing materials like bubble wrap, packing peanuts, and strong boxes. This will help to protect your items from damage during transit.
Label your shipment: Make sure to label your shipment as "fragile." This will help to ensure that your shipment is handled with care.
Insure your shipment: If possible, insure your shipment. This will help to protect your cargo if it is damaged during transit.
Use experienced shipping companies in this field.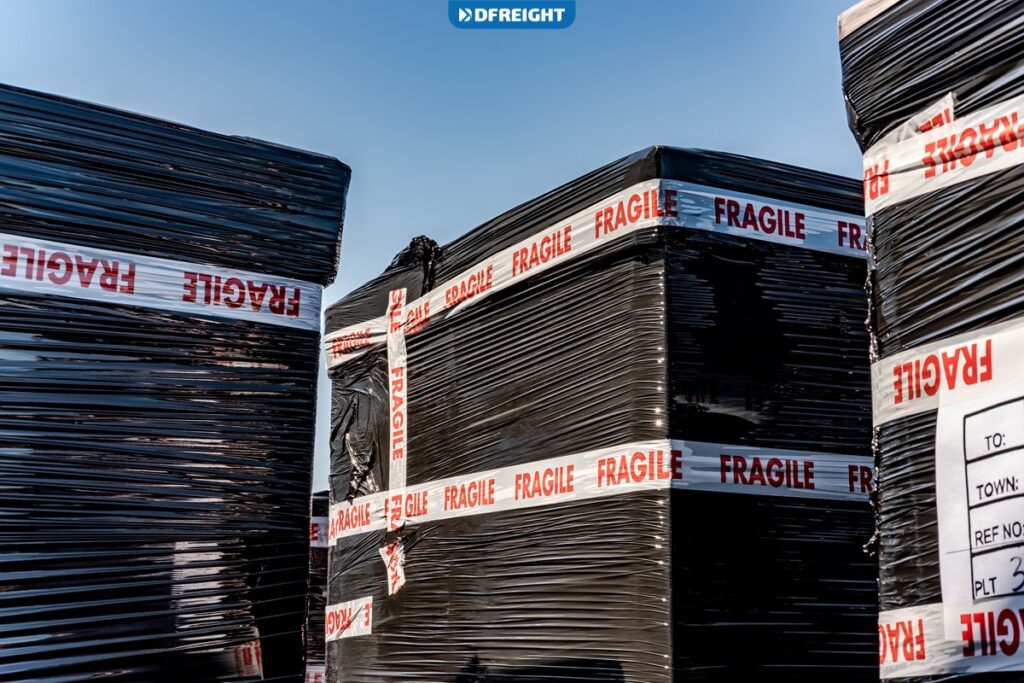 Why do Shipping Companies Need to be Careful When Handling Fragile Items?
When shipping companies handle fragile items, they must be careful to avoid breakage. Breakage can occur when items are dropped, thrown, or otherwise mishandled. To prevent breakage, shipping companies must take care when handling fragile items. They should use proper packaging materials, such as bubble wrap or Styrofoam, and avoid rough handling. If shipping companies are careful when taking fragile items, they can prevent breakage and keep their customers happy.
Conclusion
Dfreight is the best company to work with when shipping fragile goods from/to the UAE. We have a lot of experience with fragile shipping goods and know how to handle them properly. We have a team of experienced professionals who can help you determine the best shipping option for your needs. We're committed to providing the best possible service to our customers. Contact us today to learn more about our shipping services for fragile goods.
FAQs
What is the process for shipping fragile goods from the UAE?
-Pack the item(s) securely in a box or crate.
-Insure the shipment.
-Attach a "Fragile" label to the outside of the box or crate.
-Ship the package via a reputable shipping company
What are some tips for packing fragile items?
-Use plenty of packing material, such as bubble wrap or packing peanuts, to fill any empty spaces in the box or crate.
-Wrapping each item individually.
-Label the box or crate as "Fragile" and "Handle With Care."
How can I insure my shipment?
You can insure your shipment by purchasing shipping insurance from your shipping company.
Do cargo loading services offer specialized handling for fragile or hazardous items?
Yes, cargo loading services often specialize in handling and transporting fragile or hazardous items, ensuring compliance with safety regulations.
How do cargo unloading services handle fragile or delicate cargo?
Cargo unloading services are trained in handling fragile or delicate cargo with care, utilizing appropriate techniques, equipment, and packaging materials to prevent damage during unloading and handling.