Have you ever considered the difficulties involved with shipping pharmaceuticals abroad? Pharmaceuticals must be shipped with the highest care and thought since they are temperature-sensitive products impacted by various environmental conditions. They can potentially cost your entire business and cause several supply chain problems if supplied incorrectly. However, you can ensure you'll stay secure and have an advantage over the competitors in the market by taking a number of factors into account and using a dependable shipping technique. If you're interested in learning more about shipping your pharmaceuticals to the UAE, keep reading to find out what factors you should carefully weigh before making any choices.
1. Learn the Rules and Regulations
Pharmaceuticals can be chemical substances, medications, medical equipment, or even human organs and bodily fluids. These things can be regarded as dangerous goods, like alcohol and fragrances. As a result, they must abide by all applicable municipal and federal rules and regulations regarding such shipments. You must be aware of the rules and ensure your shipping process complies with them before deciding how you can ship and what has to be done to protect your shipment.
2. Choose a Licensed Shipping Company
You must hire a shipping company with the appropriate licensing and mastery over the shipping legislation. To ship pharmaceuticals, you must meet specific license requirements. While you do not need to be aware of these standards, you must ensure that the shipping company carrying your medications is aware of them and has all necessary licenses to do business as a pharmaceutical shipping firm.
Due to the individualized nature of pharmaceuticals, it is vital to be able to adapt quickly based on what you are shipping and delivering. Working with a team of professionals guarantees you have the resources and abilities to move swiftly between pharmaceutical demands while upholding high standards in the market.
3. Consider the Environmental Conditions
Pharmaceuticals are crucial shipments. Particularly liquid products and sensitive medical equipment are susceptible to harm when transported from one environment to another. Most pharmaceuticals need to be reliably and steadily maintained in strict temperature-controlled conditions. Note that the composition of a pharmaceutical product can be changed to the point that it can harm patients rather than help them if they are stored in an environment that is too warm or too cold.
Understanding all of this is essential since the temperature at which these products are shipped must be the same as that required for storage. Shipping can take a few days, and any prolonged time spent at a temperature that is not beneficial to the pharmaceutical product can transform its chemical composition and functionality. Unfortunately, this transformation can result in allegations of medical malpractice, fatalities, and other charges and lawsuits that could bankrupt your business.
Thermal Pallet Covers are an essential part of the shipping process for pharmaceuticals. They help to keep the products at a consistent temperature, which is essential for maintaining their efficacy. Thermal pallet covers can be used with other shipping methods, such as refrigerated trucks, to ensure that the products remain at a constant temperature during transit. They can also be utilized to protect the products from environmental factors, such as humidity and dust. These pallets are a great way to provide stability and a reasonably affordable method of safeguarding the goods and offering additional protection. Thermal pallets can preserve your priceless pharmaceutical cargo and reduce product loss.
4. Choose the Right Packing and Shipping Container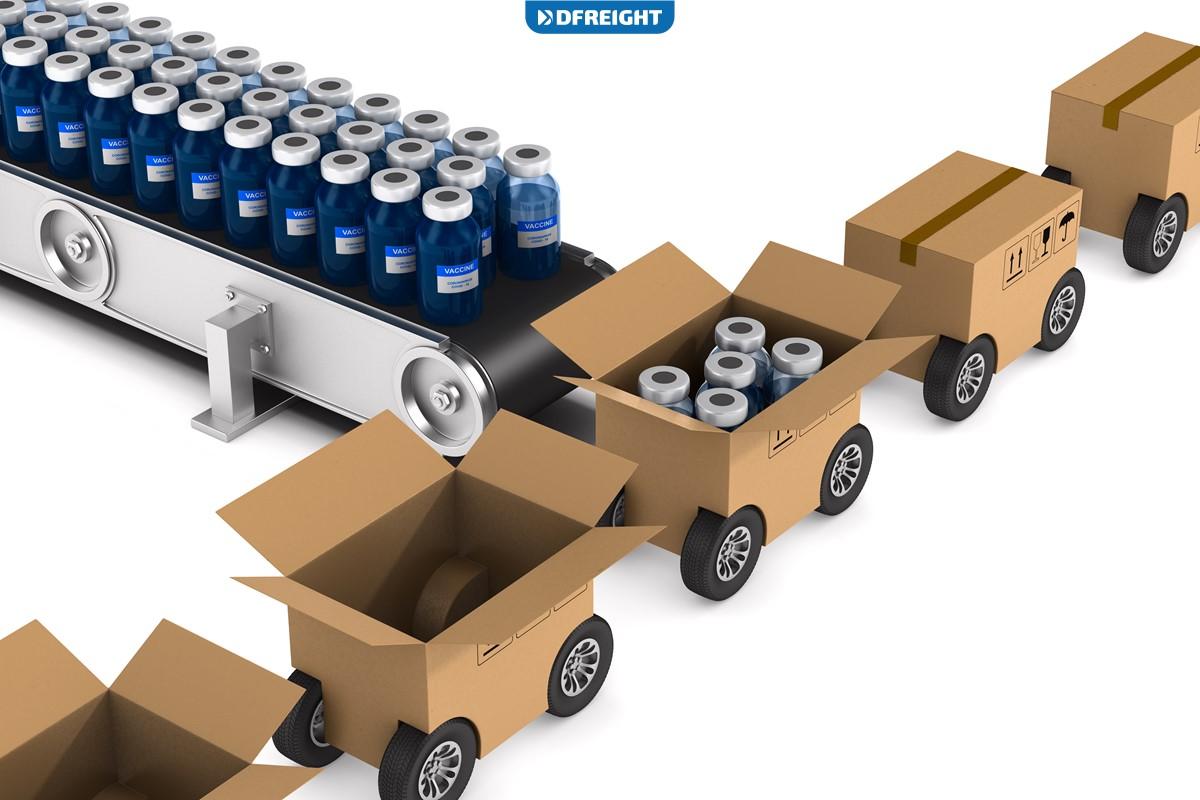 Pharmaceutical products must be shipped in special packaging that meets all regulatory requirements. The most important thing is to ensure that the products are not damaged during shipping and that they remain potent and safe for use in the long run. There are many different types of packaging available, so it is crucial to choose the right one for the specific product and shipment. The packaging must protect your products from several factors, including movement and spillage during shipping, humidity, sunlight, temperature changes, and environmental impacts, like rain and snow.
The containers for pharmaceuticals must be fitted properly. For some pharmaceutical products, standard boxes might be effective. However, a lot of products need special packaging options, like compartments for each product, ice, extra light, severe darkness, and more. Medicines must be kept in appropriate containers, such as Styrofoam Isothermal Packaging or refrigerators, where they are protected from the adverse effects of the environment and other medications.
Some common packing materials for shipping pharmaceuticals include bubble wrap, foam peanuts, and cardboard boxes. Bubble wrap is often used to protect products from shocks and vibrations. Foam peanuts can fill empty spaces in boxes and help prevent products from shifting during shipping. Cardboard boxes are often used to ship larger quantities of products and can be reinforced with tape or other materials to help prevent them from being damaged during shipping.
Some products may require special packaging, such as temperature-controlled packaging, to ensure that they remain at the proper temperature during shipping. Improperly packed products can be damaged during shipping, or they may become contaminated. Always be sure to clean and sterilize all packing materials before use. This precaution will help to prevent contamination of the products. Pack the products in a way that will minimize movement during shipping and use cushioning material around the products to help keep them secure.
5. Take Documentation Seriously
Documentation is essential in any business transaction. Keeping a proper chain of custody makes it easier to demonstrate that the shipment was transported undamaged, was wrapped correctly, and followed the proper procedures. If you go through all the necessary procedures, you might be able to avoid a lawsuit if the cargo is delivered in a damaged form and even submit your freight claim. You could use the following techniques to track your cargo and process:
Make a chain of custody with your name and signature on it, as well as the names and signatures of everyone who comes in contact with the package.
Take pictures of the delivery before packaging.
Take pictures of the shipping preparation and packaging process at each stage.
Take images of the temperature gages at various times during the shipping procedure.
Take pictures of any driver's or pilot's licenses utilized during shipping.
Snap pictures of the completed delivery.
Ask the final delivery recipient to sign for the item and snap pictures of their ID.
6. Ensure Your Shipments Are Insured
Shipping pharmaceuticals is a risky business. Medications are often expensive and sensitive, and they need to be shipped with full care. If something goes wrong during shipping, it could be disastrous for your business and your customers. This loss can profoundly impact your bottom line and, if uninsured, can cause you to lose your business eventually. That's why insurance is so vital for shipping pharmaceuticals. Insurance protects companies from financial and reputation losses if something goes wrong during shipping. It also helps to ensure that patients receive the life-saving medications they need when they need them.
There are a few things to consider when taking out cargo insurance for shipping pharmaceuticals. The most important is the value of the products being shipped. Pharmaceuticals can be really expensive, so it is crucial to ensure that the products are fully insured. It is also essential to consider the type of shipping being used. Air shipping is usually the most expensive, but it is also the most secure. Land shipping is usually less expensive, but there is a greater risk of damage.
Choose DFreight to Ensure Your Pharmaceuticals Are Shipped With Utmost Care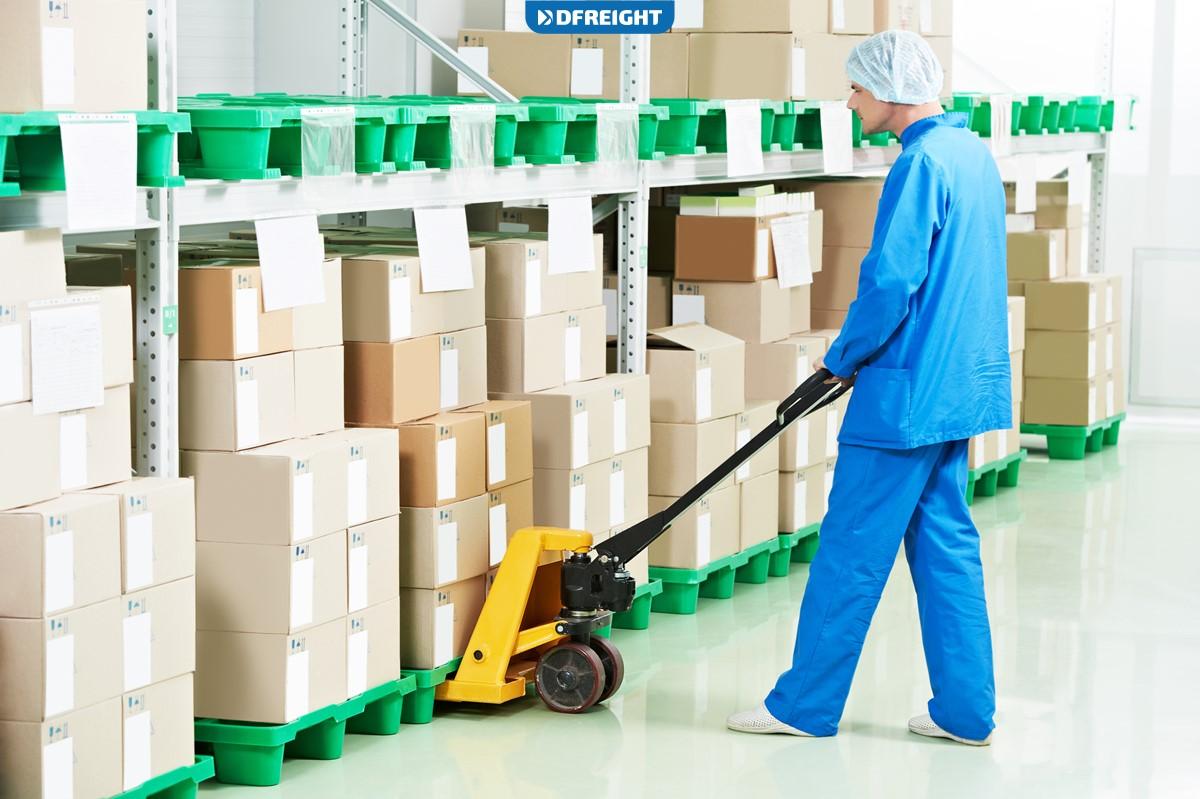 If you are in the business of shipping pharmaceuticals, you know that it is of the utmost importance that your products are handled with care. You need a shipping company that you can trust to get your products to their destination safely and on time. That's where DFreight comes in.
We are a shipping company specializing in the transportation of diverse commodities. We have a team of experienced professionals along with state-of-the-art technology to ensure that your products are handled safely and securely. We also have a team of customer service representatives available 24/7 to answer any questions you may have. When you choose DFreight, you can be confident that your pharmaceuticals will be shipped with utmost care.
What are pharmaceutical shipments?
Pharmaceutical shipments are shipments of medications, medical equipment, or human organs and bodily fluids.
What type of shipping company should I use to ship pharmaceuticals?
You must hire a shipping firm that has the appropriate licensing in addition to being aware of the legislation. To ship pharmaceuticals, you must meet specific license requirements.
What is the cheapest way to ship pharmaceuticals?
The cheapest way to ship pharmaceuticals is by land.
What is the safest way to ship pharmaceuticals?
The safest way to ship pharmaceuticals is by air.
How should I pack pharmaceuticals for shipping?
Minimize movement during shipping by using cushioning material around the products to help keep them secure. Always be sure to clean and sterilize all packing materials before use to help prevent contamination of the products.
Can I ship pharmaceuticals internationally?
Yes, you can ship pharmaceuticals internationally. However, you must know the country-specific rules and regulations regarding such shipments.