China is home to a significant number of global shipping companies. Each of these businesses has a long history in the maritime industry. They have a large ship fleet and a well-developed global network of ports and terminals. From container shipping to bulk shipping and tanker shipping, they provide a wide variety of port to port shipping services.
You can get affordable international shipping services from top five shipping companies in China to meet your demands for little and large shipments. You can trust on DFreight if you're searching for a digital freight forwarder that can deliver small products or worldwide container shipping to these Chinese shipping companies.
Top Five Shipping Companies in China and their Main Services
1. Shenzhen Marine Shipping Co.
Shenzhen Marine Shipping Co. were established in 2002 and are China's top freight forwarding and shipping business. They have an international freight shipping accreditation and are a registered business. Seadrill, Chevron, etc. are a few of their principal clients. Their primary services include local transportation, freight forwarding, warehousing, and storage.
2. Shipkoo
An international shipping business in China called Shipkoo provides quick shipping and freight forwarding for online shopping. From the factory to the customer, they manage the logistical activities. They select the quickest, least expensive routes for delivery using cutting-edge platforms. FBA Prep and Forwarding, Express Shipping, Crowdfunding Fulfillment, and Ecommerce Fulfillment are the main services.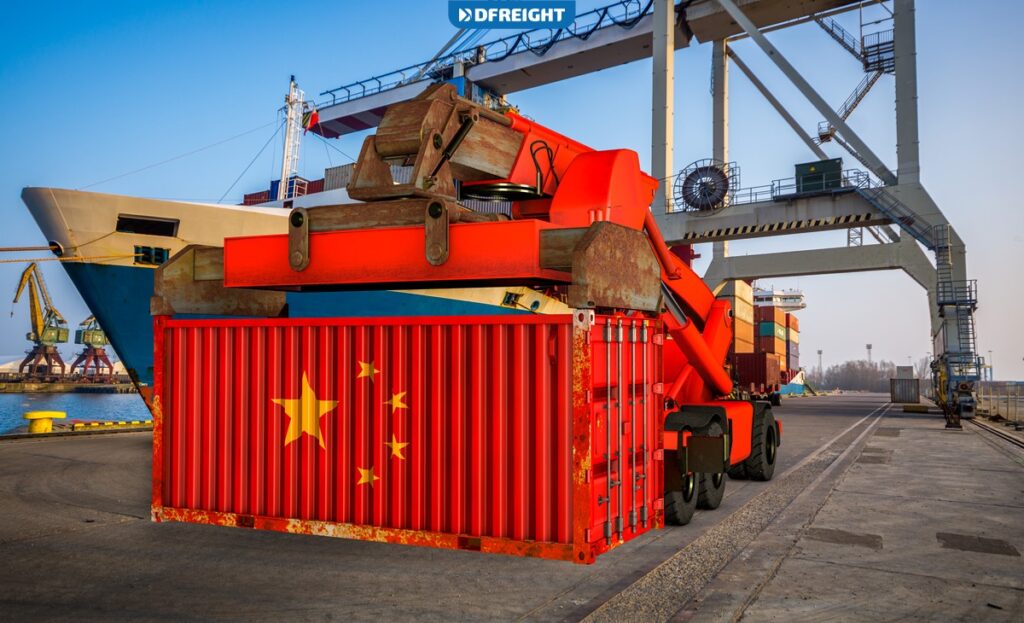 3. JustChinaIt
For foreign companies who import goods from China, JustChinaIt provides business solutions. They have assisted many businesses all around the world since 2010. Due to their great, quick, and flexible shipping service, they are the top option of overseas businesses.
For the best shipping services for their customers, they collaborate with reputable international courier firms as a reputable China shipping company. Their principal services include price comparison, consolidated shipping, China sourcing, China wholesale, China warehouse, and China shipping.
4. Shenzhen Kako International Forwarding Co.
Shenzhen Kako International Forwarding Co. was founded in 1999 as a provider of international logistics. It joined numerous Chinese groups as an approved member after obtaining its freight forwarding license. Bulk cargo management and domestic container transportation are their areas of expertise. FCL and LCL shipping, Land freight forwarding, and Airfreight forwarding are some of their Main Services.
5. Shanghai Hada International Co.
Shanghai Hada International Co. is committed to developing into a premier global provider of integrated logistics services. They have particular expertise in a number of services, including supply chain planning and implementation, third-party logistics (3PL), international container and bulk cargo shipping, international air transport, and investment and financing in international trade cooperation. Their primary services include import and export of containers, freight insurance, project logistics, shipping agency service, supply chain financing, LCL import and export, multimodal transport declaration, and special cargo transport.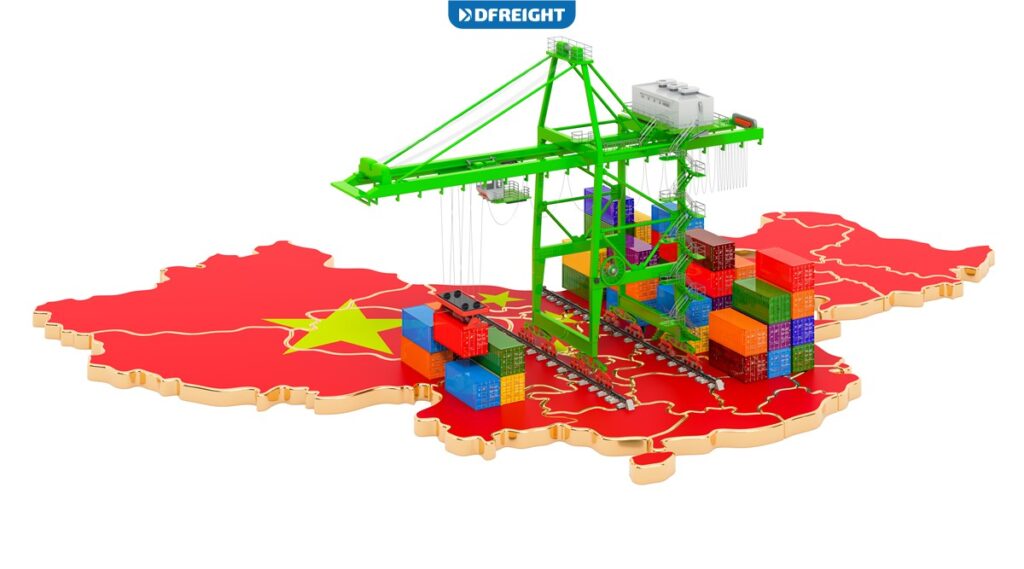 The Benefits of Using Shipping Companies in China
Chinese shipping companies have a lot to offer. One of the key advantages is that they might lower your delivery expenses. Additionally, they may assist you in preventing delays and other issues that could arise when shipping items from China. You may also get a wide range of services from shipping firms in China, such as tracking and insurance, which can assist safeguard your products while they are being transported.
How to Find the Right Shipping Companies in China?
Finding the best shipping company in China requires taking a few factors into account. A company's reputation and track record should be checked out first. This can be accomplished in a variety ways, such as by searching online for reviews. The cost should be taken into account as well. Shipping costs to China may vary between businesses. Before choosing, it's critical to compare prices. Last but not least, it's critical to confirm that the business offers quality customer service. You may track your shipment and receive updates on its progress as part of this.
Conclusion
Shipping companies in china has differences and advantages of its own. It's essential to choose a shipping company that will meet your needs. Some companies specialize in certain types of products, while others have a more general focus. Additionally, some businesses specialize in exporting to particular areas or nations.
DFreight is the best digital freight forwarder in the UAE, offering a wide range of shipping services from the UAE to China by air, ocean or land. You may be sure that your shipment will arrive on schedule and without any issues because we provide affordable rates and quick service. Contact us today to learn more about our shipping services or to get a quote.
What are the most common type of goods shipped from China to the UAE?
What are the most common type of goods shipped from the UAE to china?
The most common type of goods shipped from the UAE to China are oil and gas.
What are the shipping costs from China to the UAE?
The shipping costs from China to the UAE vary depending on the weight and size of the shipment, as well as the shipping method chosen.
What are the conditions for using shipping companies in china? 
To use shipping companies in china, your company must be registered and have a business license in china. You will also need to provide the shipping company with a power of attorney.
What is the role of a shipping agent in China?
A shipping agent in China is responsible for coordinating the export of goods from China to the buyer's destination. This includes arranging for the necessary paperwork and documentation, preparing the goods for shipment, booking cargo space, and providing tracking information.