Shipment Milestones are the latest order statuses, which will be shown to the customer throughout the shipping process. When a Maped Task's status changes to Done in DFreight's back-office system, the related milestone will be checked and shown to the customer.
Milestones in FCL Shipment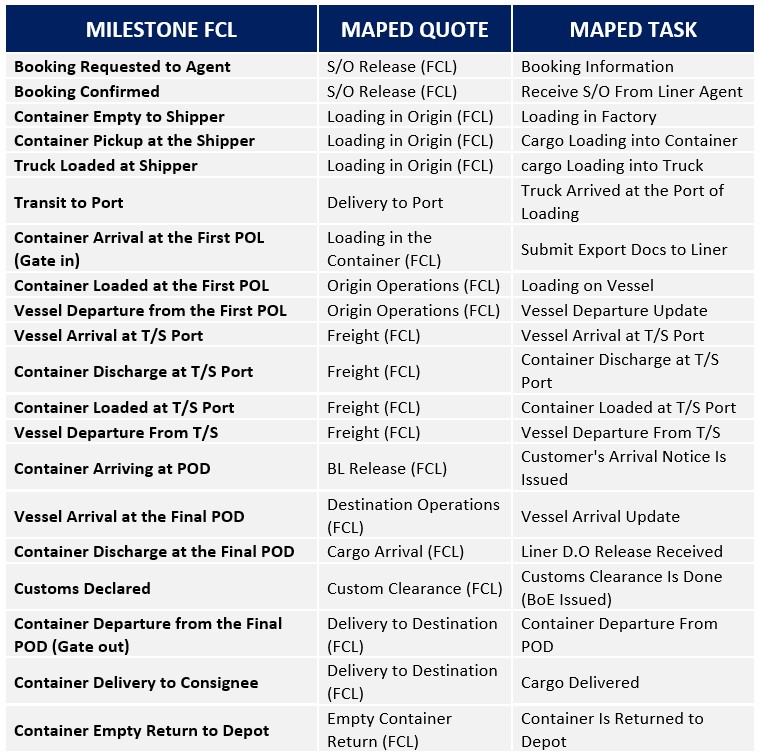 Milestones in LCL Shipment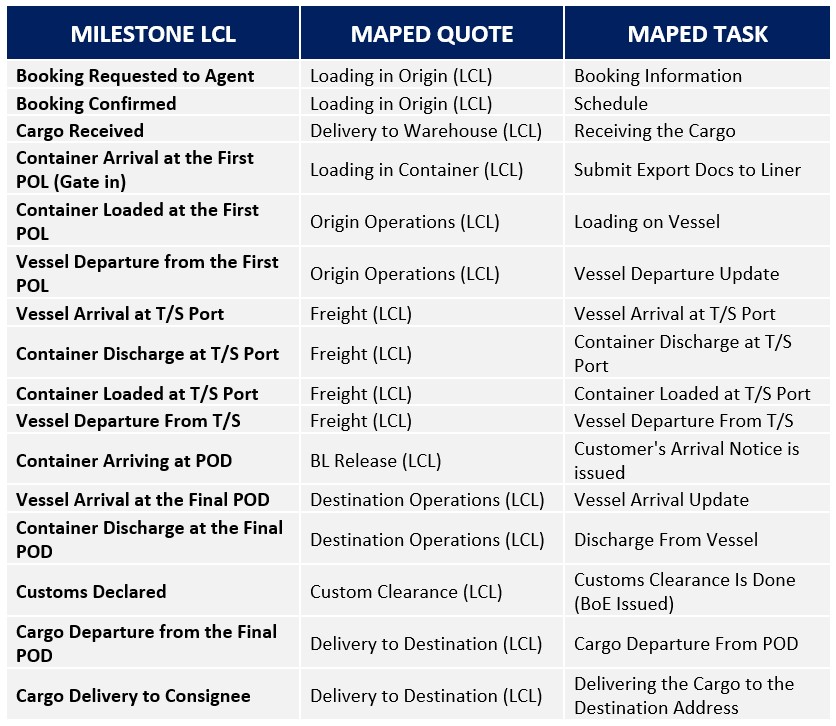 Milestones in Air Shipment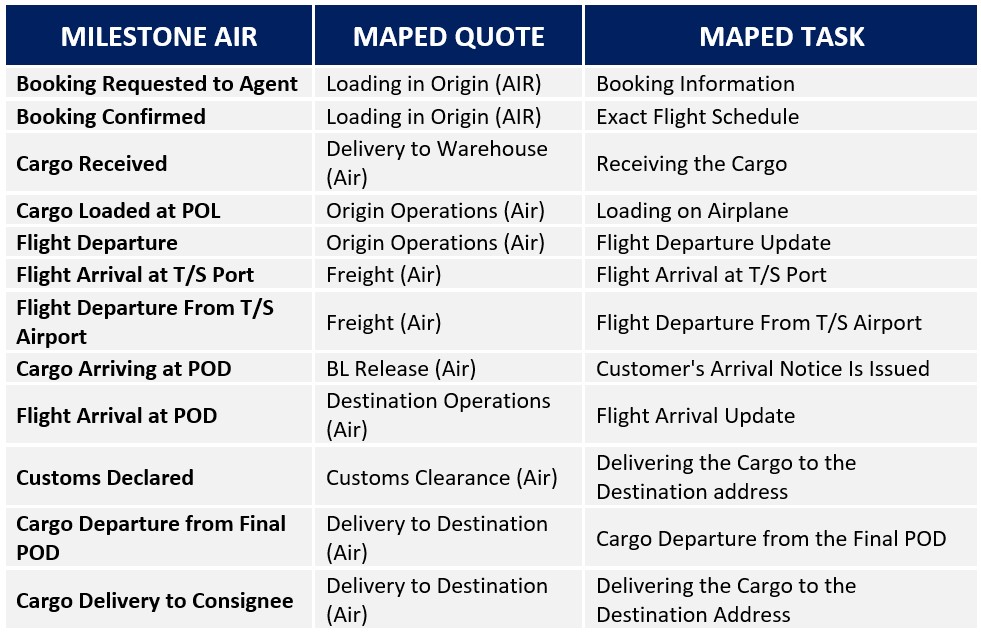 How to View Shipment Milestones and Shipment Tasks
To have an overview of your shipment's milestones, go to the "Active Shipment" list page, select your specific shipment, and click on "View Shipment" to be directed to the "Track and Trace" page.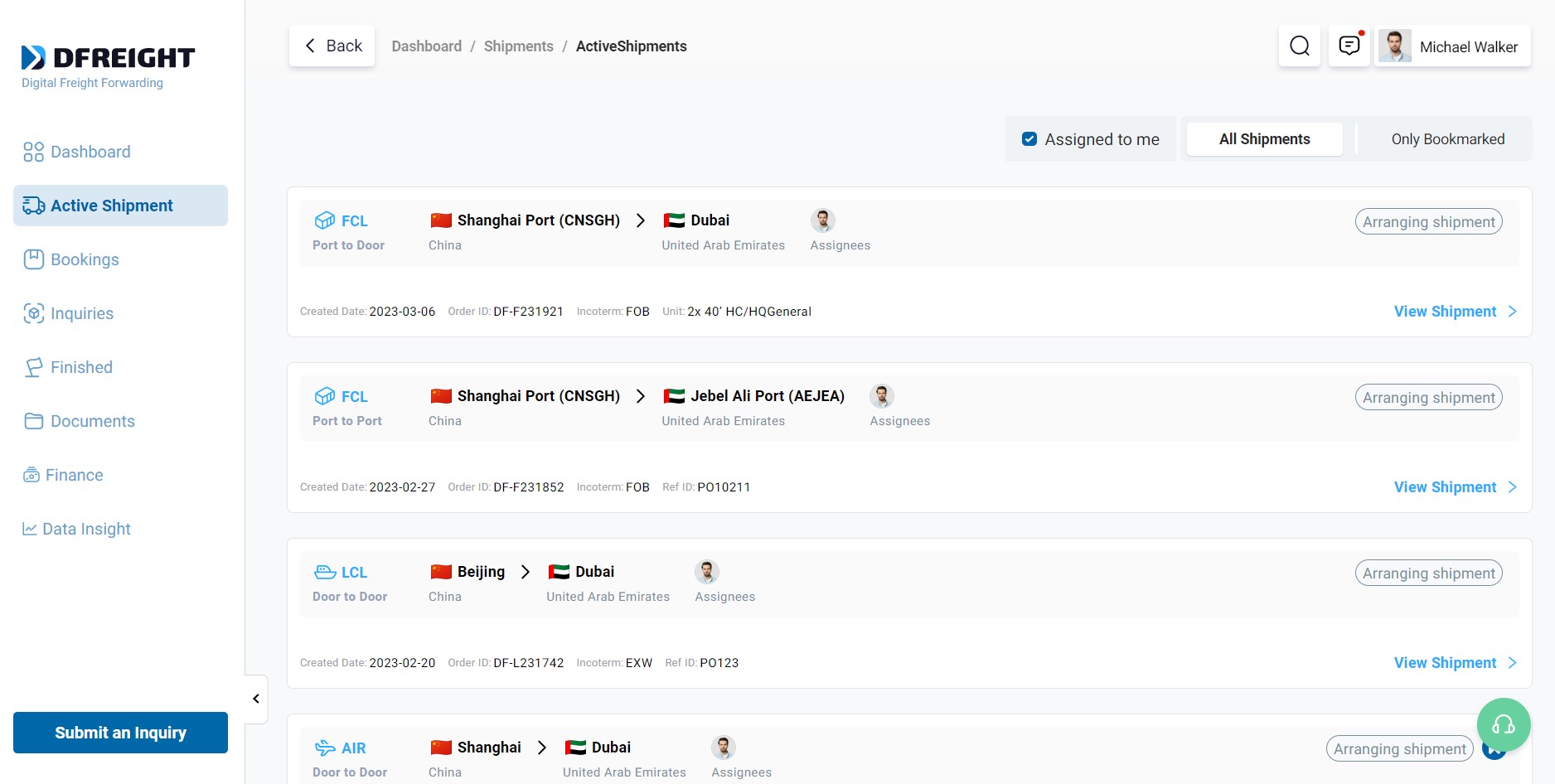 You can see your shipment milestones on the right-hand side of the screen. The milestones accomplished are checked with green check marks, and the ones in progress are marked with loading rings.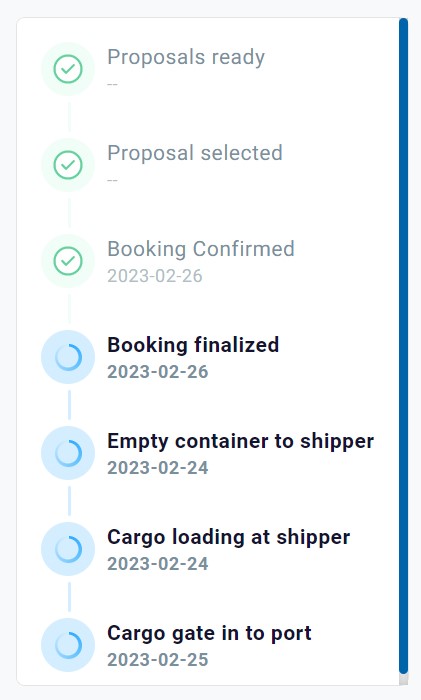 You can also have an overview of your shipment tracking by scrolling down the page to the "Shipment Tasks" section.