An "Active Shipment" is a shipment order that has been approved by our operators and is being processed. You can see a list of your active shipments by clicking on the "Active Shipment" tab on the Main Side Menu bar on the left-hand side of the DFreight platform screen.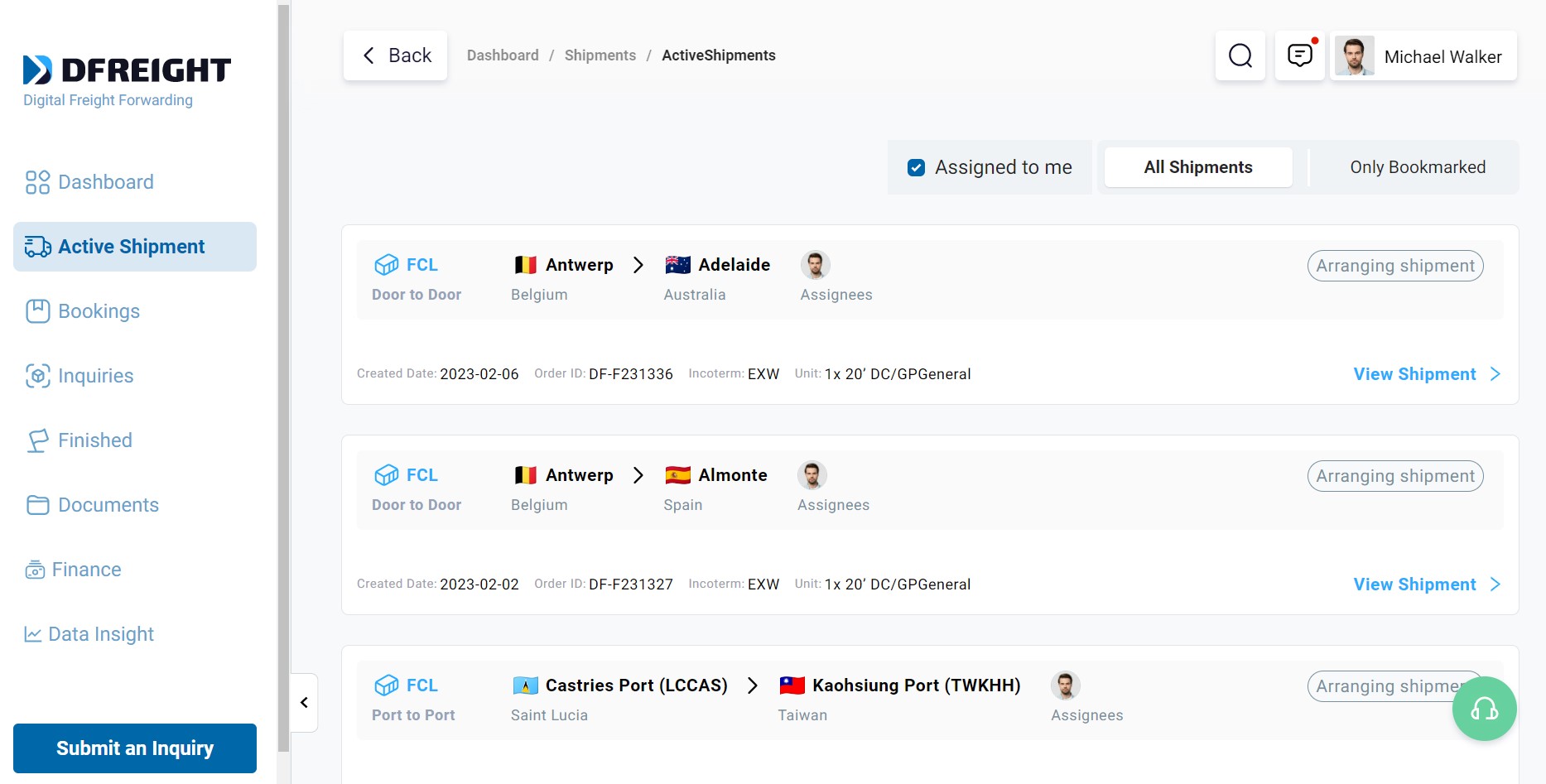 How to Track an Active Shipment
In order to track your shipment and know where it is at the moment, click "View Shipment" on the bottom-right corner of the shipment card and get an insight into your shipment status by clicking on the "Overview" tab.

You can see the route, ETA (Estimated Time of Arrival), and the current location of your shipment on the map.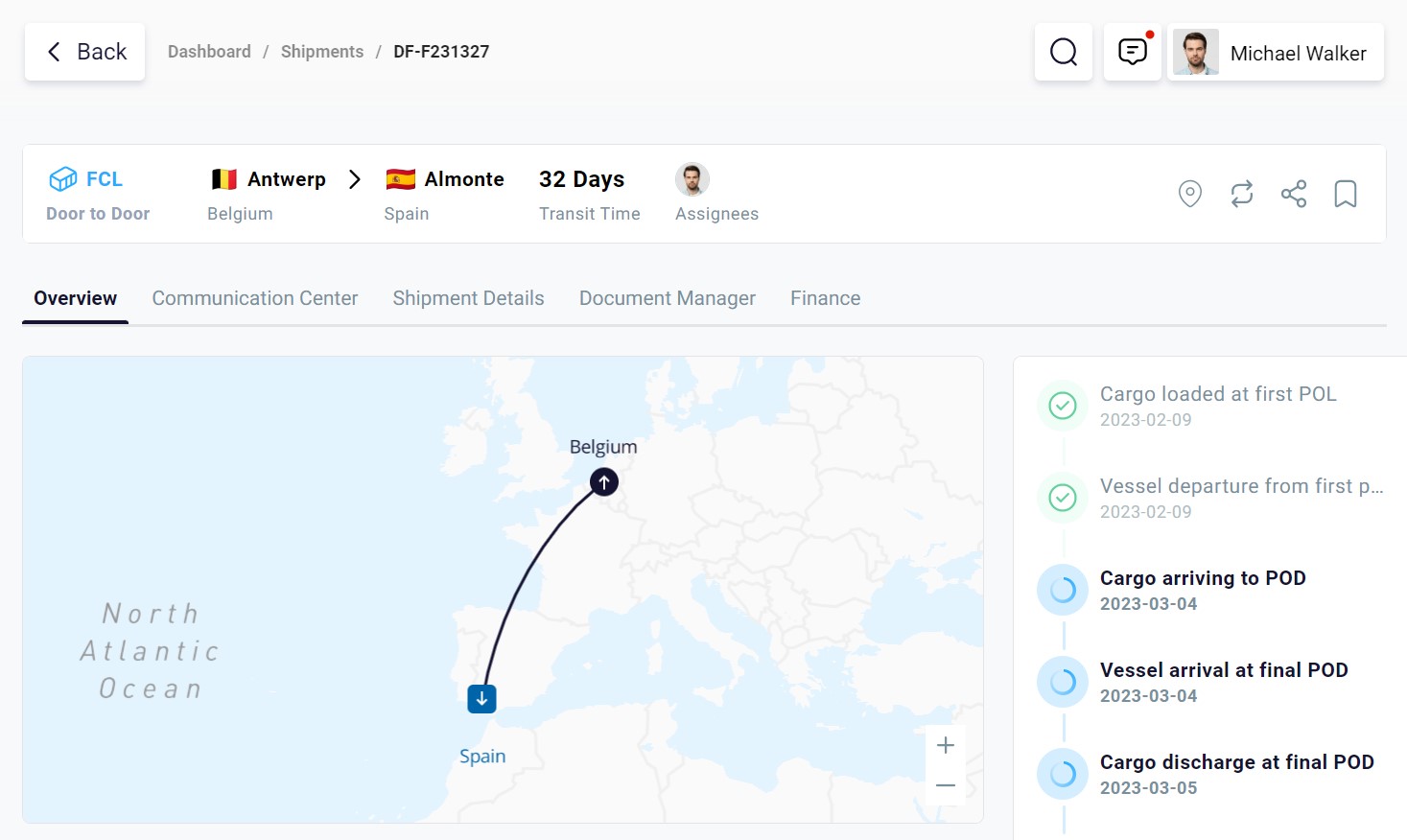 You can also check different phases of the shipping process by looking into the "Shipment Tasks" section at the bottom of the page.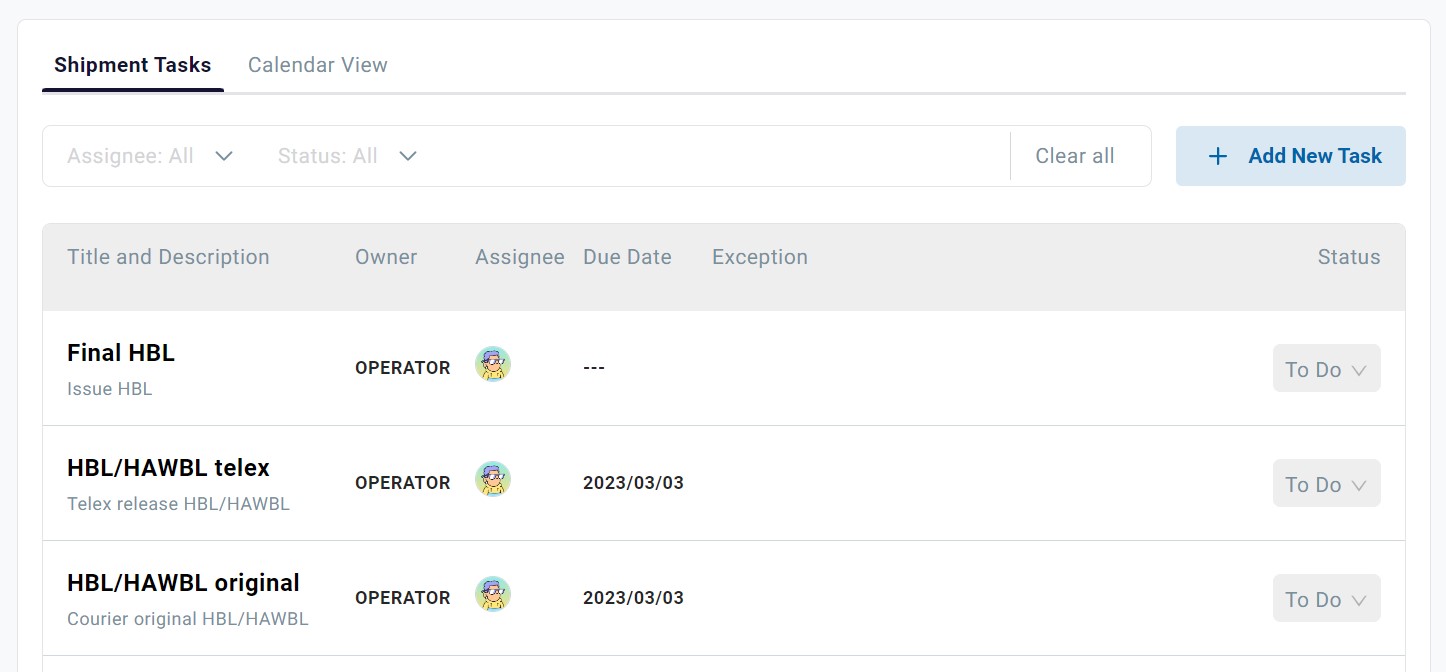 If you have any specific questions about your current shipment, click on the "Communication Center" tab on the top menu and simply type your message. Our operation and support team will immediately respond to you and notify you of any issues related to your current shipment.