The DFreight Digital Freight Forwarding Platform's Track and Trace Feature is a great way to keep track of your shipment's progress. You can view the status of your shipment at any time and receive updates via email. This feature is a great way to stay informed about your shipment's progress and ensure that it arrives on time.
The Track and Trace Features are available for all DFreight customers. This feature gets activated after the BL or Container numbers of a shipment are submitted to the back office via our operators.
You can log into your account, click on the "Active Shipment" tab in the left-side menu bar, select the shipment, and click on "view shipment" on the bottom-right corner of the shipment card.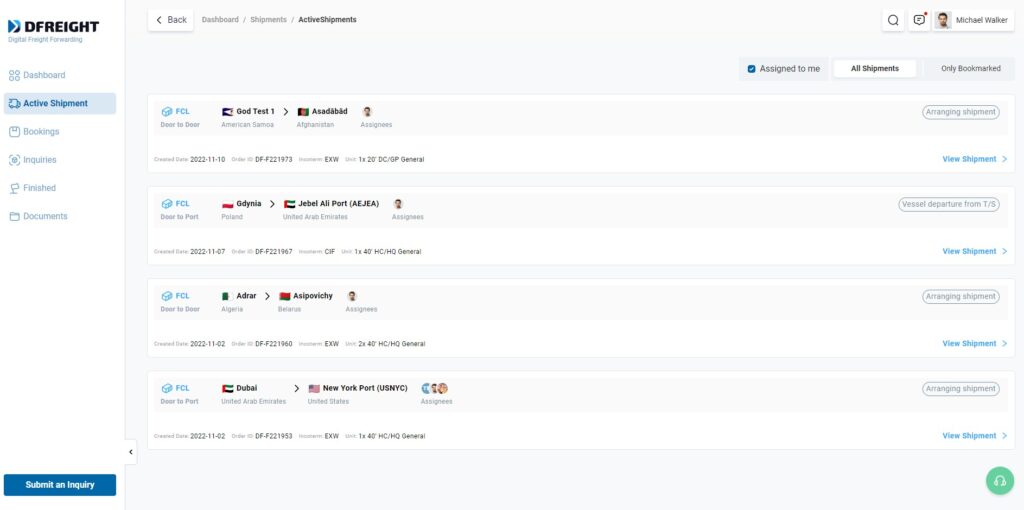 On the shipment page, you will be able to view the status of your shipment and receive updates.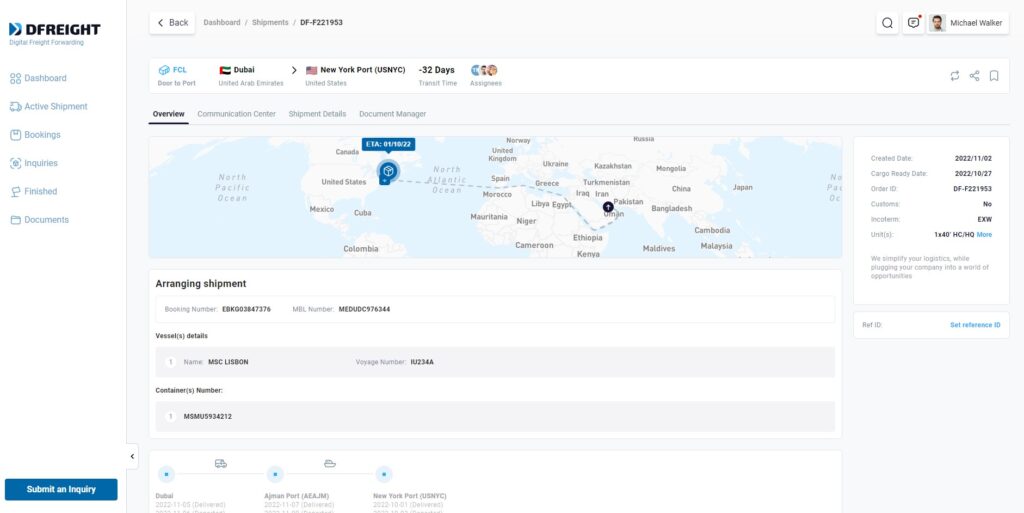 The Track and Trace Feature shows you the information below for each of your shipments:
Shipment Main Route, Vessel Location, and ETA
The "Shipment Main Route" feature provides you with an overview of the main route for your shipment from the origin location to the destination location. This feature also allows you to see the Estimated Time of Arrival (ETA) for your shipment, as well as the current status of your shipment.

Vessel Details and Container Number
This feature provides you with some details about the vessel(s) used to ship your cargo as well as the container, including the Vessel(s) Name, Voyage Number, and Container(s) Number.

Path Line Steps
The Path Line Steps feature lets you view the expected transit time for your shipment based on the scheduled route and type of transport from origin to destination. You can see what ports your shipment will go through in the journey and when it will arrive at each one.

Shipment Milestones
Shipment Milestones are the latest order statuses, which will be shown to the customer throughout the shipping process. You can see a list of milestones in the "Shipment Tracking" section of the Track and Trace page from the Shipping Order Release to the Shipment Closing.