Once you submit an inquiry for your shipment on the DFreight Digital platform, you need to wait until the system provides you with at least one proposal. Proposals are the offers we provide our customers based on the details they submit to the Inquiry Form.
Proposals are the results of the paths that our platform's matching system can create based on the stories and the cargo readiness date. Note that each proposal is unique and differs from other proposals by its suppliers, transit time, rates, or main transit quote.
What Details Does a Proposal Include?
Origin Country and City
Destination Country and City
Estimated Transit Time (ETA)
Total Cost, which includes the following cost breakdown:
Origin Charges (Pickup – Trucking – Haulage – Drayage)
International Charges (Ocean Freight/Air Freight)
Destination Charges (Delivery Charges)
Overall Charges (Extra Charges)
Path Line Steps (to see what ports your shipment will go through in the journey and when it will arrive at each one)
Freight Suppliers (Shipping lines, Airlines, Trucking Companies, etc.)
Proposal ID
Proposal Expiry Date
More Details (Shipment Milestones and Cost Breakdown)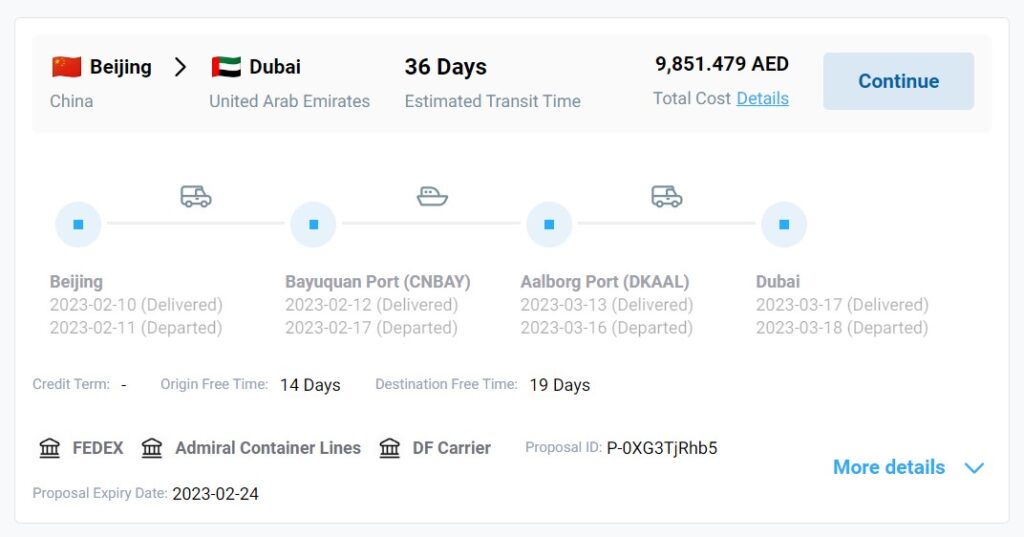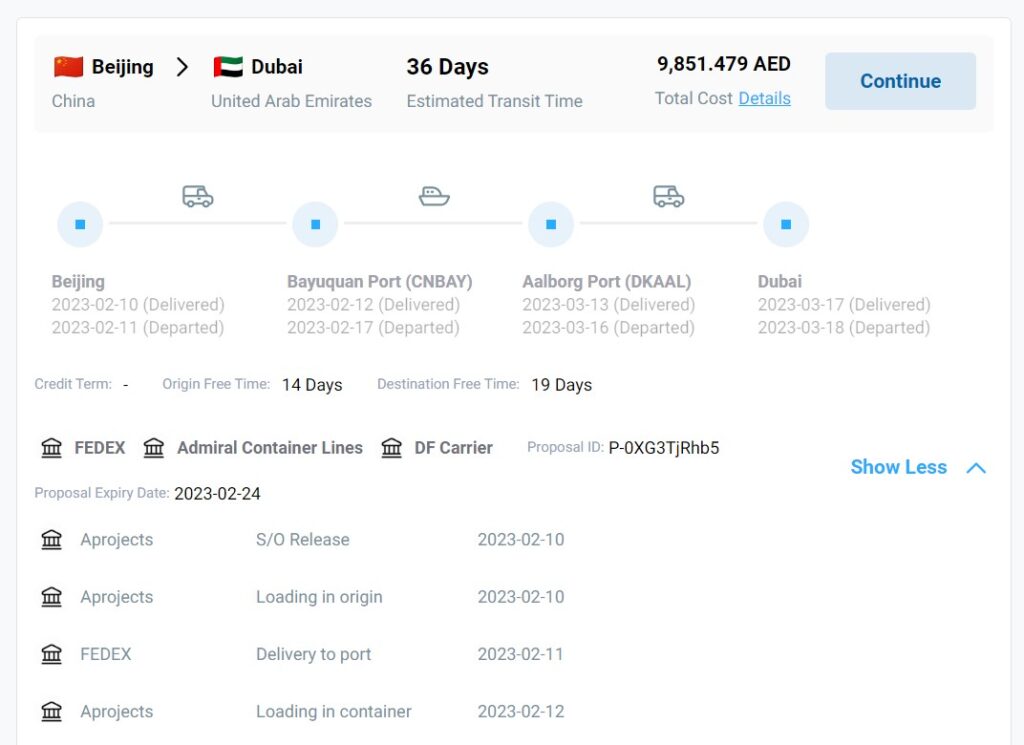 In order to select the best proposal that suits your shipping needs, you can sort them based on the following factors:
Cheapest Rate
Shortest Transit Time
Closest Departure

Once you have selected a proposal, click the "Continue" button and agree with the Terms and Conditions to complete your booking by providing all the necessary information and documents.