Shipping to Indonesia
Find the Best Freight Quote
Ocean Freight to Indonesia
At DFreight, we provide a wide range of business sea freight services for a variety of commodities, including foods, fruits, electronics,  cosmetics, and furniture; offering transparent, effective, and reliable door-to-door cargo to Indonesia from the UAE and vice versa. You can conduct business without being concerned about the challenges of shipping from the UAE to Indonesia using our all-in-one digital freight solutions.
Our digital freight forwarding platform provides real-time monitoring of shipments, ensuring that you have complete visibility and control over your cargo. We offer end-to-end services tailored to your unique requirements, making shipping to and from Indonesia a hassle-free experience. We help you ship business cargo to various cities in Indonesia, including Jakarta, Bandung, Surabaya, etc. in the easiest, fastest, and safest way possible.
You can rely on DFreight to assist you with all of your international cargo shipping to Indonesia thanks to our FCL and LCL shipment ocean freight cargo services. With the help of our digital freight platform, you may submit your inquiry right away and receive the best competitive prices for shipping your cargo to Indonesia.
Major Sea Ports in Indonesia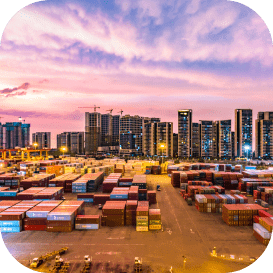 Port of Jakarta
The largest and capital of Indonesia, Jakarta is also a significant hub for industry and education. The country's main port is at its port. At the mouth of the River Ciliwung on the northern shore of Java island, Jakarta port is roughly 116 nautical miles east-southeast of Panjang port on Sumatra island. Manufacturing of electricals, autos, mechanical engineering items, chemicals, financial services, and trade are all important to Jakarta's economy.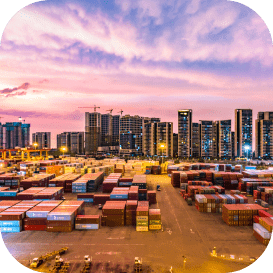 Port of Belawan
On Sumatra's northeastern coast, Belawan Port faces the Strait of Malacca. It provides service to Medan, the largest city in the North Sumatra region of Indonesia. It is the busiest facility outside of Java in the nation. In addition to being a significant exporter of tea, coffee, tobacco, rubber, bulk goods, and oil, Belwan also manages general cargo, bulk, and oil exports.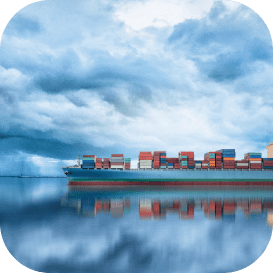 Port of Dumai
On Sumatra's mainland coastlines, near the Rupat Strait, is where Dumai Port is located. It is a port for the shipment of crude oil, and PT Caltex Pacific Indonesia oversees the infrastructure. The Indonesian Navy's ships are also welcomed there. Also, there is a Pertamina-run oil refinery nearby. Additionally, it features equipment for managing exports of general goods, fertilizers, rice, and logs.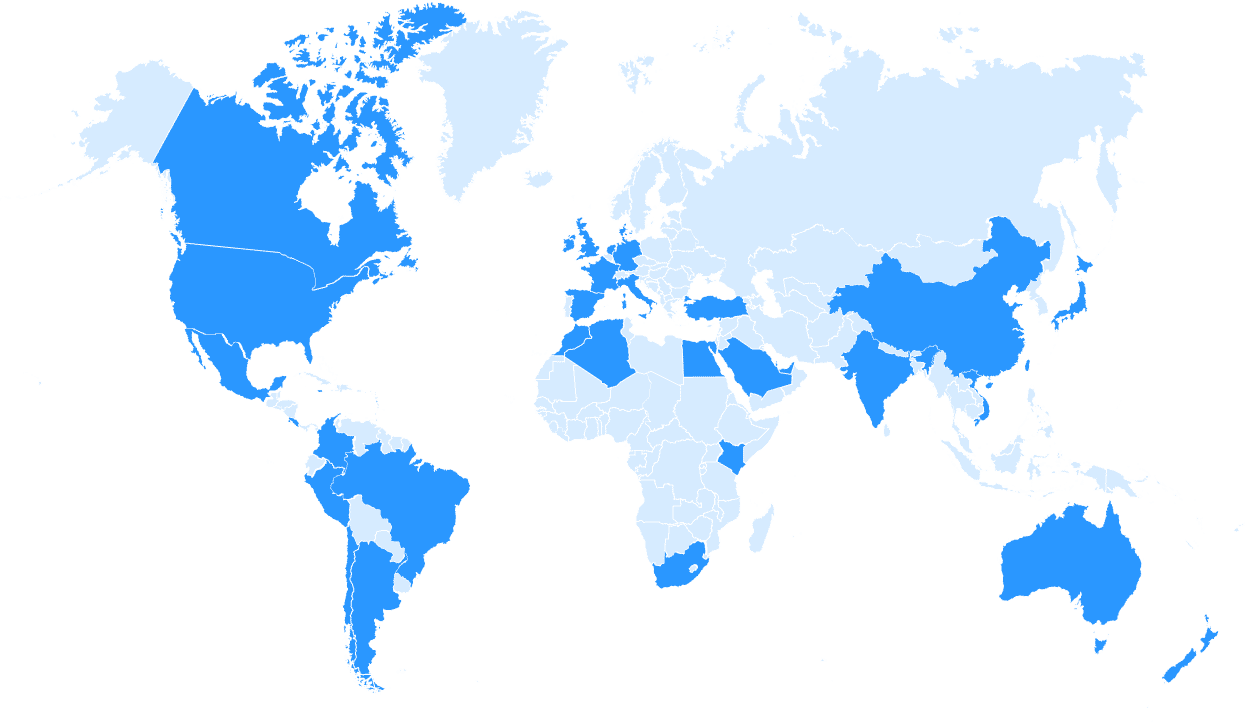 Top Indonesia Exports and Imports
The top exports of Indonesia are Coal Briquettes, Palm Oil, Petroleum Gas, Ferroalloys, and Large Flat-Rolled Stainless Steel, exporting mostly to China, United States, Japan, India, and Singapore.
The top imports of Indonesia are Refined Petroleum, Crude Petroleum, Petroleum Gas, Vaccines, blood, antisera, toxins and cultures, and Motor vehicles; parts and accessories, importing mostly from China, Singapore, Japan, United States, and Malaysia.
Rules & Regulations
Indonesia has strict rules and regulations for importing goods. All goods must be declared and must be accompanied by an import declaration form. Importers must obtain an import permit from the Director General of Customs and Excise prior to importing. All goods must be inspected by the Indonesian Ministry of Trade and Industry upon arrival. A certificate of origin must also be obtained for all imported goods. Additionally, all imported goods must be accompanied by a certificate of sanitary and phytosanitary from Indonesia's Ministry of Agriculture. Finally, all imported goods must comply with Indonesia's labeling and packaging requirements.
End-to-End Supply Chain Management
Order Online
Booking
Track & Trace
Customs clearance
Documentation

Decide in Transparency
You know exactly what you're paying for when you use our digital air freight platform. There's no hidden fees or surcharges – just honest, transparent pricing.

Manage your booking easily
You can handle all your air freight shipments online from any device, which will reduce the amount of time needed for paperwork.

Track your cargo live
Keep track of all your bookings in one place and get notified of any changes in shipment status.Digital freight forwarding can help streamline your communication and make it hassle-free. It can also help you streamline your documentation.