Ocean Freight to Colombia
At DFreight, we provide a wide range of business sea freight services for a variety of commodities, including foods, fruits, electronics,  cosmetics, and furniture; offering transparent, effective, and reliable door-to-door cargo to Colombia from the UAE and vice versa. You can conduct business without being concerned about the challenges of shipping from the UAE to Colombia using our all-in-one digital freight solutions.
Our digital freight forwarding platform provides real-time monitoring of shipments, ensuring that you have complete visibility and control over your cargo. We offer end-to-end services tailored to your unique requirements, making shipping to and from Colombia a hassle-free experience. We help you ship business cargo to various cities in Colombia, including Barranquilla, Bogotá, Cali, etc. in the easiest, fastest, and safest way possible.
You can rely on DFreight to assist you with all of your international cargo shipping to Colombia thanks to our FCL and LCL shipment ocean freight cargo services. With the help of our digital freight platform, you may submit your inquiry right away and receive the best competitive prices for shipping your cargo to Colombia.
Import to Colombia from UAE
Barranquilla
From: Jebel Ali
Santa Marta
From: Jebel Ali
Cartagena
From: Sharjah
Buenaventura
From: Sharjah
Export from Colombia to UAE
Sharjah
From: Cartagena
Ajman
From: Cartagena
Ras Al Khaimah
From: Buenaventura
Jebel Ali
From: Santa Marta
Abu Dhabi
From: Barranquilla
Major Sea Ports in Colombia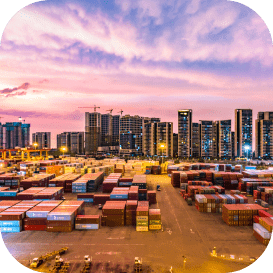 Port of Barranquilla
Barranquilla Port supports Colombia's industries on the Caribbean coast 10 nautical miles west of the Magdalena River. It has Monomeros, Gracetales, Vopak, SP Del Norte, and Port Magdalena wharves and terminals. Barranquilla's 9-meter navigation canal needs regular dredging. It features 2 general cargo berths covering 1060 m, 2 container berths, and 2 silo berths with depths of 8.5 m to accommodate ships over 50,000 DWT.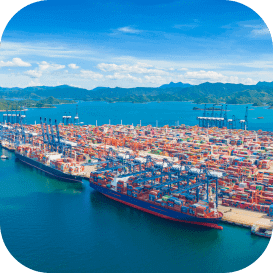 Port of Buenaventura
Colombia's Buenaventura port faces the Pacific Ocean in the southwest. Given its strategic location near key global trade routes, it is the country's main Pacific port. Buenaventura is one of South America's largest ports with direct ties to Southeast and East Asian markets.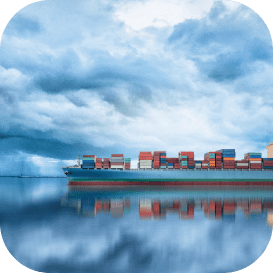 Port of Santa Marta
The Santa Marta port is on the Caribbean coast, just 50 nautical miles from Barranquilla. It is a large business facility with an inner harbor and 7 cargo berths that are 1200 m long. It mostly handles grain imports. It moves coal, fruits, refined oil, containers, coffee, large liquids, etc.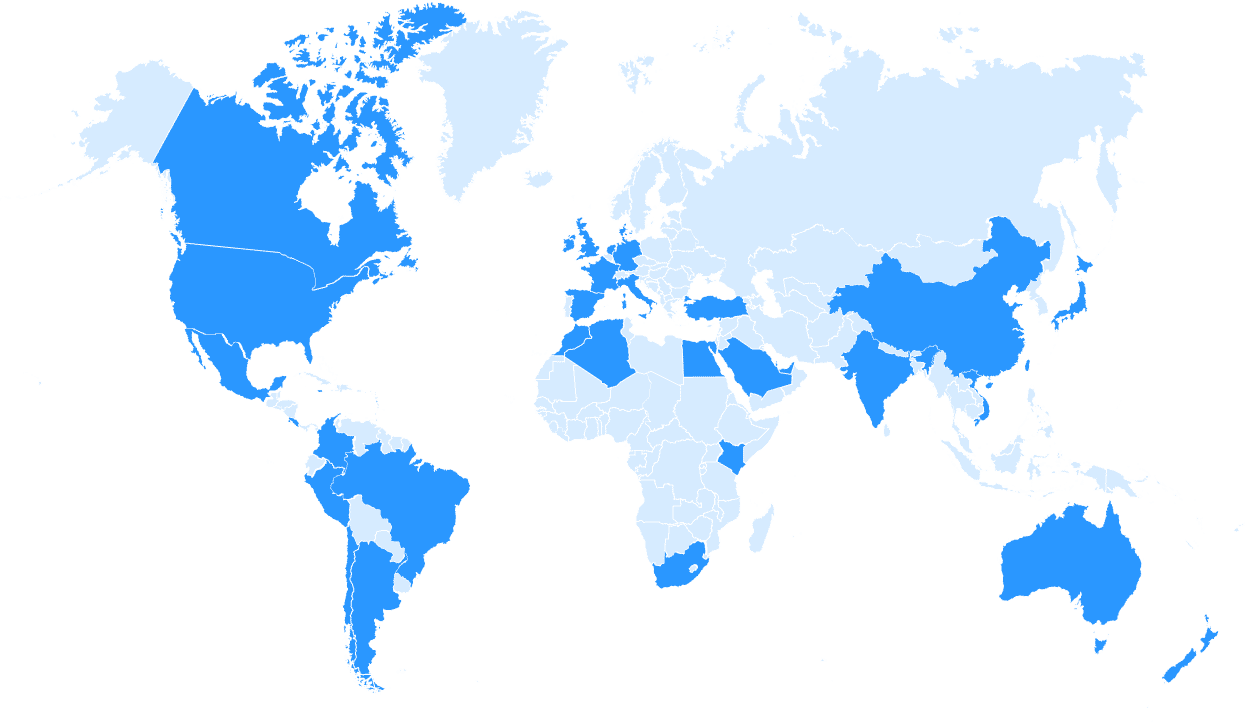 Top Colombia Exports and Imports
The top exports of Colombia are Crude Petroleum, Coal Briquettes, Coffee, Gold, and Refined Petroleum, exporting mostly to United States, China, Panama, India, and Brazil.
The top imports of Colombia are Refined Petroleum, Broadcasting Equipment, Cars, Vaccines, blood, antisera, toxins and cultures, and Packaged Medicaments, importing mostly from China, United States, Brazil, Mexico, and Germany.
Rules & Regulations
Colombia has highly regulated rules and regulations pertaining to the import of goods. All goods imported into the country must first be declared through the Colombian Customs office. Additionally, proper documentation such as paperwork and invoices must be provided to customs. All documents must be in Spanish and show exact measurements, weight, and detailed descriptions of the goods. There may be additional forms needed depending on the type of goods imported. The importer must ensure to adhere to local legislation when importing goods into Colombia.
Shipping from Colombia to UAE Live Pricing
| City From | City To | Port From | Port To | Price | Shipping Line | Container Code | Valid To | Container Type | Distance | Transit Time |
| --- | --- | --- | --- | --- | --- | --- | --- | --- | --- | --- |
All shipments in one place
We are with you until the end