Ocean Freight to Algeria
At DFreight, we provide a wide range of business sea freight services for a variety of commodities, including foods, fruits, electronics,  cosmetics, and furniture; offering transparent, effective, and reliable door-to-door cargo to Algeria from the UAE and vice versa. You can conduct business without being concerned about the challenges of shipping from the UAE to Algeria using our all-in-one digital freight solutions.
Our digital freight forwarding platform provides real-time monitoring of shipments, ensuring that you have complete visibility and control over your cargo. We offer end-to-end services tailored to your unique requirements, making shipping to and from Algeria a hassle-free experience. We help you ship business cargo to various cities in Algeria, including Manama, Riffa, Muharraq, etc. in the easiest, fastest, and safest way possible.
You can rely on DFreight to assist you with all of your international cargo shipping to Algeria thanks to our FCL and LCL shipment ocean freight cargo services. With the help of our digital freight platform, you may submit your inquiry right away and receive the best competitive prices for shipping your cargo to Algeria.
Import to Algeria from UAE
Ghazaouet
Oran
Cartagena
Export from Algeria to UAE
Jebel Ali
Dubai
Major Sea Ports in Algeria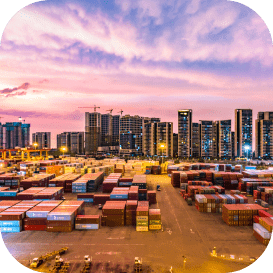 Port of Alger
The Alger port stands as a prominent deep-water seaport in Algeria, boasting considerable size. With a water channel depth of 22.9 meters and a cargo pier extending 7.6 meters in length, it offers ample space for maritime operations. Situated along the Sahel hills' slope, the port's layout spans around 10 miles along the Bay of Algiers, enhancing its strategic location.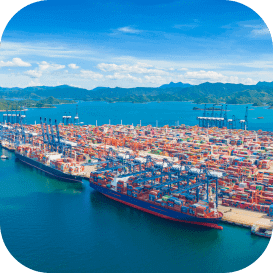 Port of Skikda
The Port of Skikda holds a significant position as one of Algeria's crucial oil-exporting ports. It plays a pivotal role in facilitating the export of oil extracted from the Hasi Messaoud oil fields, connecting this valuable resource to global markets. This port's importance expands beyond energy, as it serves as a central hub for Eastern and Southern Algeria, overseeing both imports and exports within the adjacent Safsaf Valley. Apart from managing energy products, the port also handles a diverse range of goods, including metallurgical products, imported cereals, large equipment, and assorted packaged items.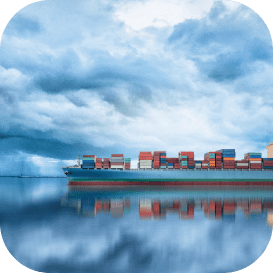 Port of Arzew
The Arzew El-Djedid port, along with Bethioua, is exclusively operated by SERPORT and serves as a key hub for hydrocarbon exports from Algeria. Originally established in 1982 and later fully owned by the Algerian State, this port boasts a channel depth of 10.4 meters, making it suitable for oil tankers and large container ships. The oil terminal reaches the same depth, while the cargo pier maintains a depth of 7.6 meters, facilitating effective handling of various maritime activities.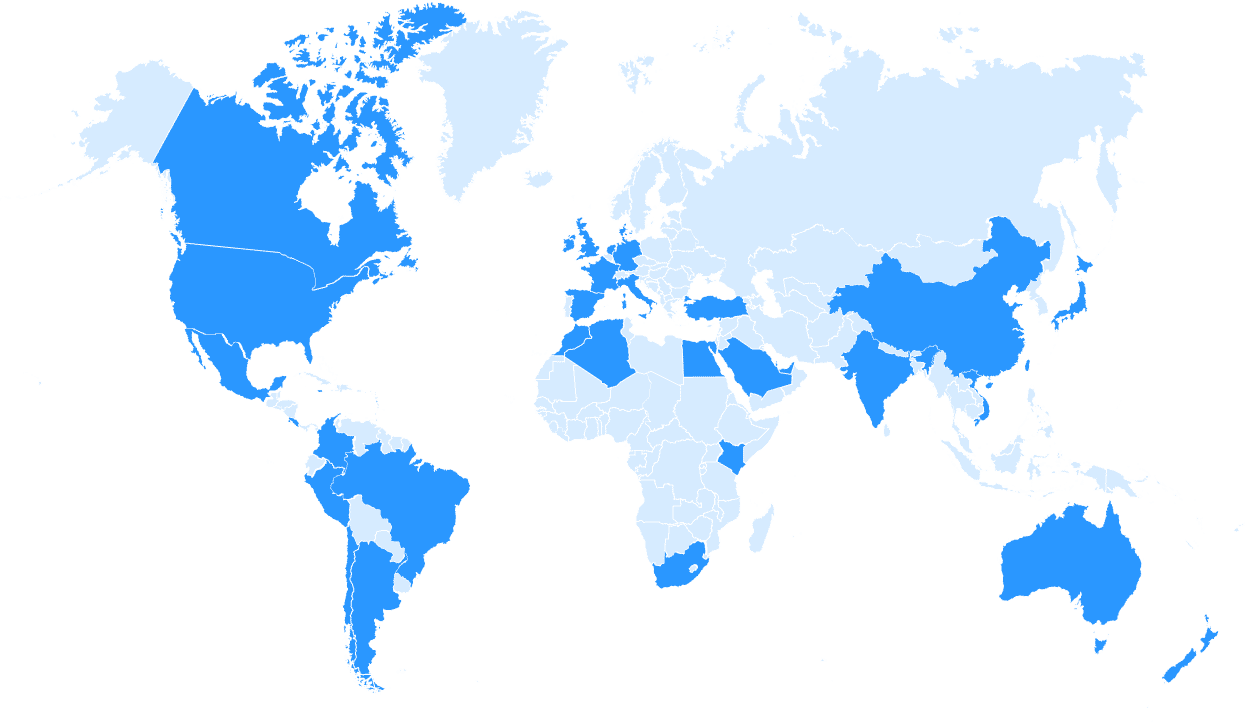 Top Algeria Exports and Imports
The top exports of Algeria are Petroleum Gas, Crude Petroleum, Refined Petroleum, Nitrogenous Fertilizers, and Ammonia, exporting mostly to Italy, Spain, France, South Korea, and United States.
The top imports of Algeria are Wheat, Concentrated Milk, Cars, Soybean Oil, and Corn, importing mostly from China, France, Spain, Germany, and Italy.
Rules & Regulations
Importing goods into Algeria is governed by a comprehensive set of rules and regulations aimed at ensuring lawful and ethical trade practices while safeguarding the nation's interests. Importers are required to follow customs procedures diligently, including accurate declaration of goods, proper valuation, and payment of relevant duties and taxes. Specific permits or licenses may be necessary for certain products, such as pharmaceuticals or firearms, to guarantee safety and compliance. Adherence to quality standards, labeling requirements, and sanitary regulations is imperative to ensure the quality of imported goods. Additionally, environmental regulations prohibit the import of hazardous materials or substances. Staying informed about Algeria's import regulations is essential for businesses and individuals involved in import activities, contributing to seamless operations within the legal framework and bolstering the nation's economic growth.
All shipments in one place
We are with you until the end