Ocean Freight to Pakistan
At DFreight, we provide a wide range of business sea freight services for a variety of commodities, including foods, fruits, electronics,  cosmetics, and furniture; offering transparent, effective, and reliable door-to-door cargo to Pakistan from the UAE and vice versa. You can conduct business without being concerned about the challenges of shipping from the UAE to Pakistan using our all-in-one digital freight solutions.
Our digital freight forwarding platform provides real-time monitoring of shipments, ensuring that you have complete visibility and control over your cargo. We offer end-to-end services tailored to your unique requirements, making shipping to and from Pakistan a hassle-free experience. We help you ship business cargo to various cities in Pakistan, including Islamabad, Karachi, Lahore, etc. in the easiest, fastest, and safest way possible.
You can rely on DFreight to assist you with all of your international cargo shippinghttps://dfreight.org/ to Pakistan thanks to our FCL and LCL shipment ocean freight cargo services. With the help of our digital freight platform, you may submit your inquiry right away and receive the best competitive prices for shipping your cargo to Pakistan.
Shipping Rates to Pakistan from UAE
Port Qasim
From: Jebel Ali
Karachi
From: Jebel Ali
Shipping Rates from Pakistan to UAE
Jebel Ali
From: Port Qasim
Sharjah
From: Karachi
Ajman
From: Karachi
Major Sea Ports in Pakistan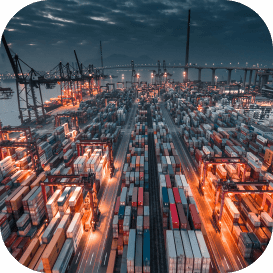 Karachi Port
A hive of energy and activity, Karachi Port is the biggest and busiest seaport in Pakistan situated on the Arabian Sea. According to the official port statistics, the Karachi port handles about 26 million tons of cargo annually which includes 14 million tons of liquid and 12 million tons of dry cargo, and 650,000 TEUs. As the sole port in the area with access to the world's main shipping lanes, it serves as an essential conduit between East and West.
You can discover a wide range of services at Karachi Port, including storage and warehousing as well as the loading and unloading of cargo. A wide range of cutting-edge handling tools, such as specialized cranes and automated systems, are available at this port. The Karachi Port is able to offer reliable transport services thanks to a staff of skilled experts and cutting-edge technology.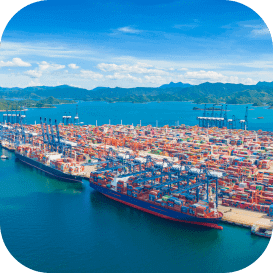 Gwadar Port
Gwadar Port, a prominent port on the Arabian Sea, is managed by the Gwadar Port Authority. The China Overseas Port Holding Company is in charge of the port's management and operations. Gwadar plays a vital role in the transit of trade between Pakistan and Afghanistan as the planned center of the China-Pakistan Economic Corridor (CPEC). These projects link the harbor to the Maritime Silk Road and the Belt and Road Initiative.
The annual container capacity is 30 million TEUs as of 2018. By 2045, the estimated cargo capacity will be 400 million tons, up from the current capacity of 11 million tons. Delivery of the remaining two stages of the three expansion phases is planned for 2029 and 2045, respectively.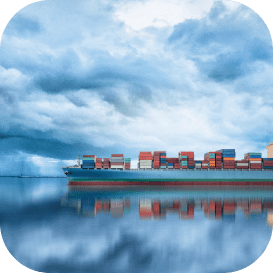 Port Muhammad Bin Qasim
As one among the top 150 ports in the world, Bandar gh Muhammad bin Qsim is Pakistan's second-largest port. It was built in the Sindh Province's man-made harbor as a deep sea port.  With approximately 1,500 port calls annually, 700,000 TEUs in terms of container volume, and 16.6 million tons in terms of cargo tonnage, it manages over 35% of the total maritime traffic that passes through Pakistan.
The road, rail, and inland waterways are all extremely well connected to the port. The harbor is 20 km from the National Highway, the Jinnah International Airport, and the Indus connecting routes.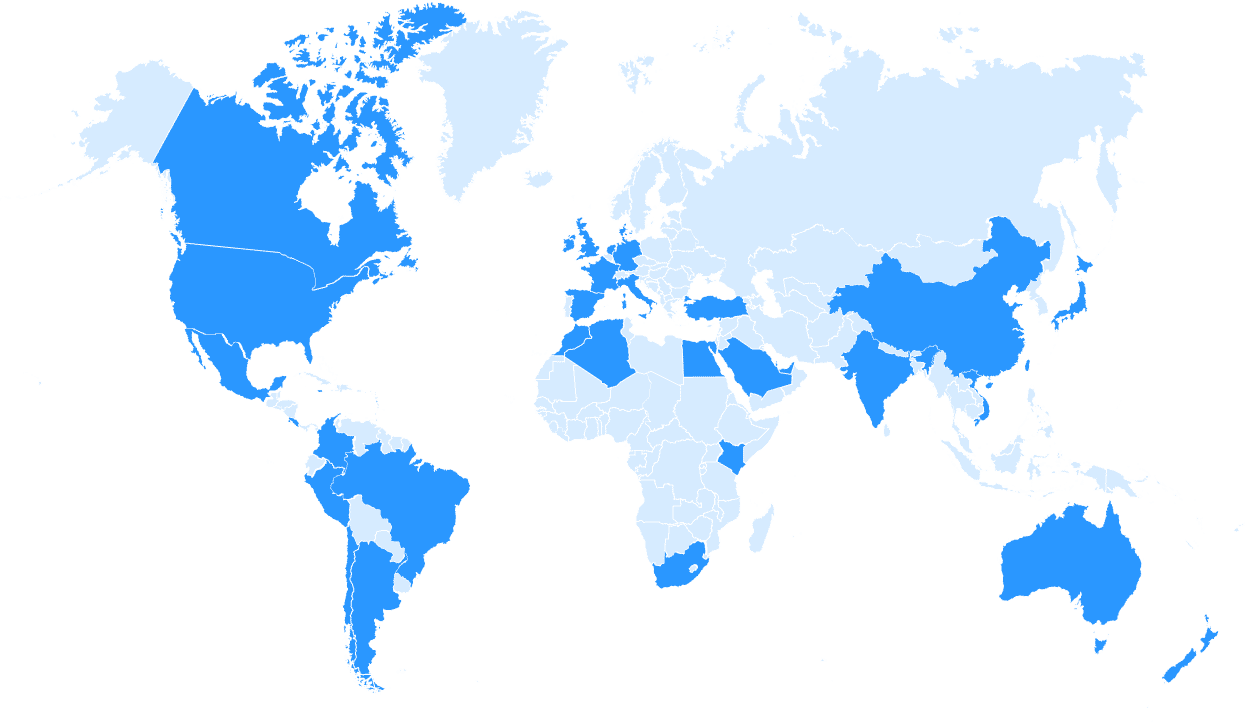 Top Pakistan Exports and Imports
The top exports of Pakistan are House Linens, Rice, Non-Knit Men's Suits, Non-Knit Women's Suits, and Knit Sweaters, exporting mostly to United States, Germany, China, United Kingdom, and United Arab Emirates.
The top imports of Pakistan are Refined Petroleum, Petroleum Gas, Palm Oil, Crude Petroleum, and Raw Cotton, importing mostly from China, United Arab Emirates, United States, Indonesia, and Saudi Arabia.
Rules & Regulations
The Ministry of Maritime Affairs is Pakistan's top government agency for all maritime matters. All three of Pakistan's port authorities—Karachi Port Trust, Port Qasim Authority, and Gwadar Port Authority—come under the purview of the Pakistan National Shipping Corporation, which is also home to the Merchant Marine Department.
There is no such thing as a Pakistani National Shipping Policy. The National Shipping Policy is the result of numerous laws, rules, and policy documents that come from various state departments. The Pakistan National Shipping Corporation Regulations and Pakistan Merchant Marine Policy both went into effect in 1984 and 2001, respectively. In 2019, the Pakistan Merchant Marine Policy underwent revisions.
Shipping from Pakistan to UAE Live Pricing
| City From | City To | Port From | Port To | Price | Shipping Line | Container Code | Valid To | Container Type | Distance | Transit Time |
| --- | --- | --- | --- | --- | --- | --- | --- | --- | --- | --- |
All Shipments in One Place
We Are With You Until the End