Shipping to Portugal
Find the Best Freight Quote
Ocean Freight to Portugal
At DFreight, we provide a wide range of business sea freight services for a variety of commodities, including foods, fruits, electronics,  cosmetics, and furniture; offering transparent, effective, and reliable door-to-door cargo to Portugal from the UAE and vice versa. You can conduct business without being concerned about the challenges of shipping from the UAE to Portugal using our all-in-one digital freight solutions.
Our digital freight forwarding platform provides real-time monitoring of shipments, ensuring that you have complete visibility and control over your cargo. We offer end-to-end services tailored to your unique requirements, making shipping to and from Portugal a hassle-free experience. We help you ship business cargo to various cities in Portugal, including Lisbon, Porto, Vila Nova de Gaia, etc. in the easiest, fastest, and safest way possible.
You can rely on DFreight to assist you with all of your international cargo shipping to Portugal thanks to our FCL and LCL shipment ocean freight cargo services. With the help of our digital freight platform, you may submit your inquiry right away and receive the best competitive prices for shipping your cargo to Portugal.
Major Sea Ports in Portugal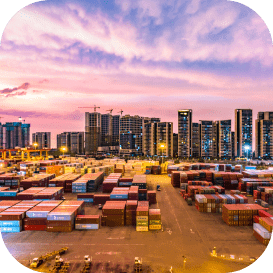 Port of Lisbon
Portugal's main seaport is in Lisbon. The majority of the nation's export-import trade is handled by the port, which is located on the banks of the Tagus River close to its outflow to the Atlantic Ocean. Lisbon is a significant administrative and commercial hub, and as a result, the port plays a crucial role in the city's manufacturing, industrial, and tourism industries.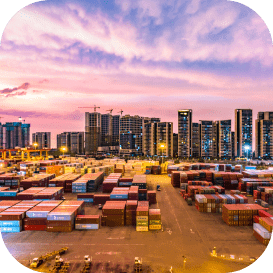 Port of Aveiro
On the bank of the Aveiro river, Port of Aveiro is located on Portugal's western coast. It is a safe river port that handles general cargo exports, paper pulp, liquid chemicals, fish, and grain, metal, and cement imports. The North Terminal, Chemical Handling Facility, Offshore Fishing Sector, South Terminal, and Coastal Fishing Zone are the five distinct zones that make up the port. As a result, it serves a variety of sectors in the hinterlands of Portugal, including agriculture, industry, and wood and its byproducts, as well as wineries, chemical plants, and ceramics.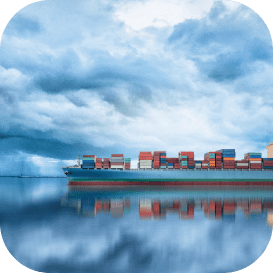 Port of Leixoes
One of Portugal's most important ports is Leixoes port. It serves the northern portion of the country by processing containerized cargo, conventional cargo, solid and liquid bulk, ro-ro and passenger vessels. It is located on the river Douro on the western shore of the Iberian peninsula. More than 20% of Portugal's foreign trade is handled by this multipurpose port complex. The port has three quays for traditional cargo handling, which includes shipments of cotton, cork, lumber, iron and steel, granite, metal, cars and chassis, cereals, machinery, transformers, and wind turbines. These three piers feature more than 50,000 square meters of storage capacity and the newest port technology.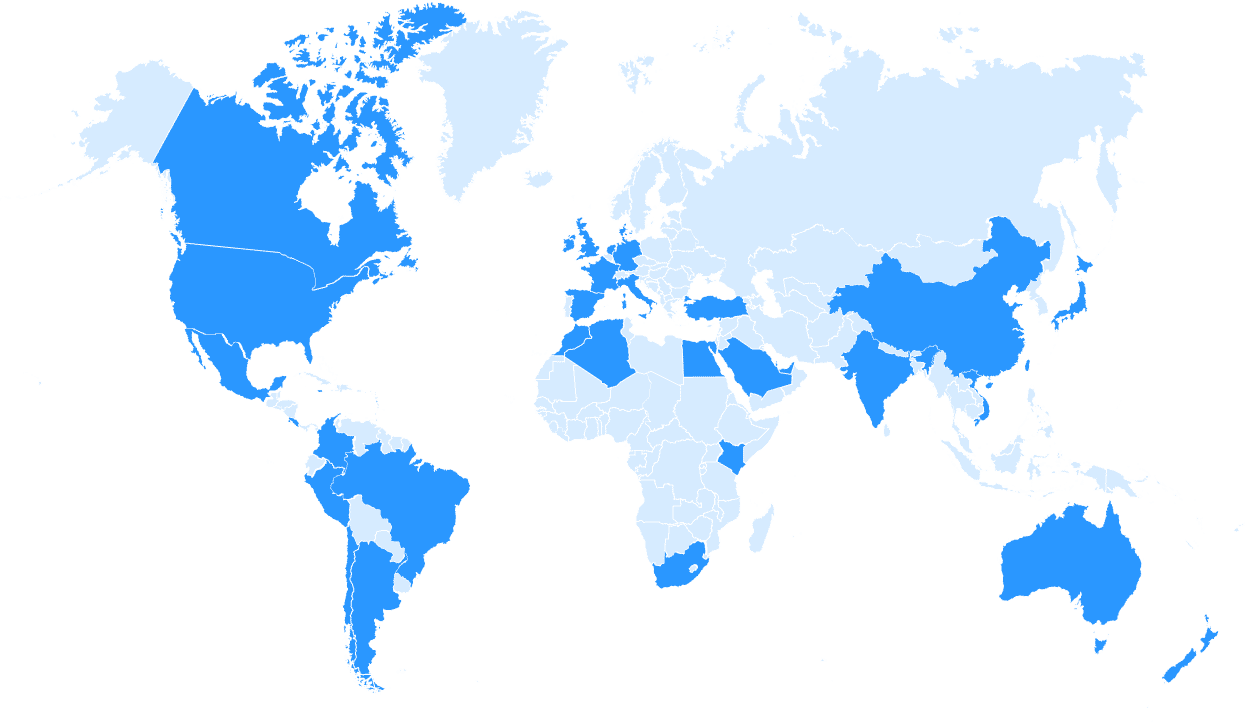 Top Portugal Exports and Imports
The top exports of Portugal are Cars, Motor vehicles; parts and accessories, Refined Petroleum, Leather Footwear, and Rubber Tires, exporting mostly to Spain, France, Germany, United States, and United Kingdom.
The top imports of Portugal are Crude Petroleum, Cars, Motor vehicles; parts and accessories, Refined Petroleum, and Packaged Medicaments, importing mostly from Spain, Germany, France, Italy, and Netherlands.
Rules & Regulations
In Portugal, all goods imported for commercial purposes must comply with applicable laws and regulations. Imported goods must be declared to the Portuguese Customs Administration at the time of arrival and the necessary import documents must be presented. Additionally, the goods must have the correct classification and classification codes, be accompanied by a valid commercial invoice, and must have the necessary certificates of origin and quality. Importers must also ensure that their goods comply with health, safety, and environmental standards, and may be subject to other specific import requirements depending on the goods.
End-to-End Supply Chain Management
Order Online
Booking
Track & Trace
Customs clearance
Documentation

Decide in Transparency
You know exactly what you're paying for when you use our digital air freight platform. There's no hidden fees or surcharges – just honest, transparent pricing.

Manage your booking easily
You can handle all your air freight shipments online from any device, which will reduce the amount of time needed for paperwork.

Track your cargo live
Keep track of all your bookings in one place and get notified of any changes in shipment status.Digital freight forwarding can help streamline your communication and make it hassle-free. It can also help you streamline your documentation.