Shipping to Iceland
Find the Best Freight Quote
Ocean Freight to Iceland
At DFreight, we provide a wide range of business sea freight services for a variety of commodities, including foods, fruits, electronics,  cosmetics, and furniture; offering transparent, effective, and reliable door-to-door cargo to Iceland from the UAE and vice versa. You can conduct business without being concerned about the challenges of shipping from the UAE to Iceland using our all-in-one digital freight solutions.
Our digital freight forwarding platform provides real-time monitoring of shipments, ensuring that you have complete visibility and control over your cargo. We offer end-to-end services tailored to your unique requirements, making shipping to and from Iceland a hassle-free experience. We help you ship business cargo to various cities in Iceland, including Reykjavik, Akureyri, Húsavik, etc. in the easiest, fastest, and safest way possible.
You can rely on DFreight to assist you with all of your international cargo shipping to Iceland thanks to our FCL and LCL shipment ocean freight cargo services. With the help of our digital freight platform, you may submit your inquiry right away and receive the best competitive prices for shipping your cargo to Iceland.
Major Sea Ports in Iceland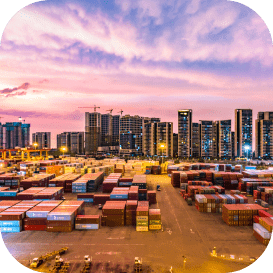 Port of Reykjavik
Reykjavik, Iceland's main port, is situated on the country's southwest coast. It specializes in all types of cargo and provides customers with a wide range of nautical support services. Given its location and amenities, it is also the most well-liked cruise port. Fish, fertilizers, oil, and general cargo are all exported from the port, while cement, building supplies, packaged goods, and grains are all imported.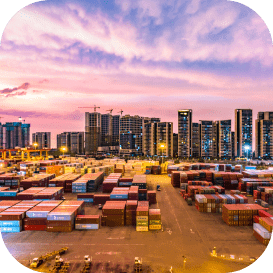 Port of Akranes
About ten nautical miles from Reykjavik, Akranes is a well-known commercial hub and fishing port located at the western extremity of a grassland belt encompassing the Mountains of Akorafjall. It handles passengers, cement goods, fish, fish meals, and fish oils.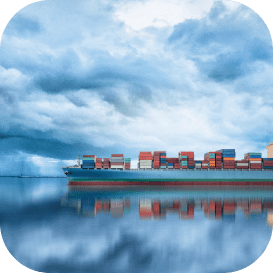 Port of Grundartangi
Port of Grundartangi, which has two berths and a rectangular landfill, is located on the northern sides of Ford Hvalfjordur in Faxafloi Bay, north of Reykavik on the southwest coast of Iceland. It provides service to a ferrosilicon plant and an aluminum smelting facility. Aluminum and ferrosilicon are hence important exports, while bulk goods are typically imported for these factories.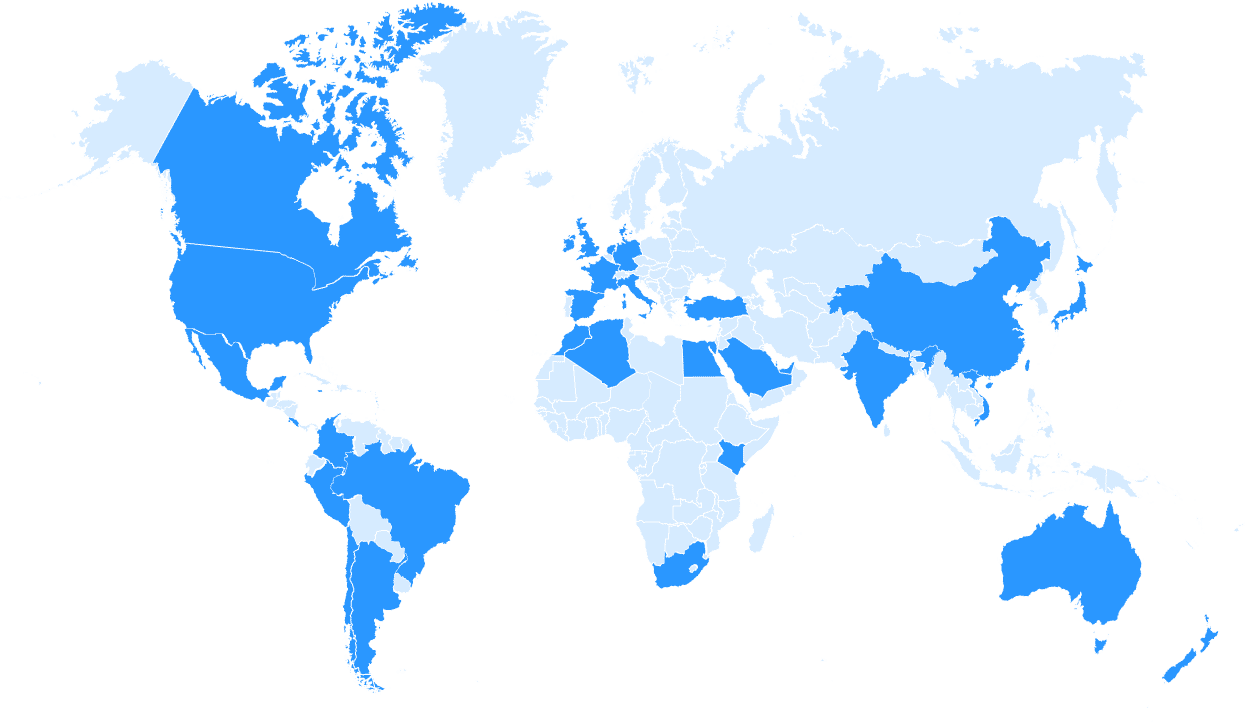 Top Iceland Exports and Imports
The top exports of Iceland are Raw Aluminum, Fish Fillets, Non-fillet Fresh Fish, Non-fillet Frozen Fish, and Fish: dried, salted, smoked or in brine, exporting mostly to Netherlands, Spain, Germany, United Kingdom, and United States.
The top imports of Iceland are Aluminum Oxide, Cars, Carbon-based Electronics, Refined Petroleum, and Packaged Medicaments, importing mostly from Norway, Denmark, Netherlands, Germany, and China.
Rules & Regulations
Importing goods into Iceland is subject to strict regulations and rules set by the Icelandic government. The main point is that goods must all be brought in with a valid import license from the Icelandic Directorate of Customs. Any items entering the country must meet the Icelandic health and safety regulations and must also be labeled appropriately in the Icelandic language. Additionally, all taxes and duties must be paid before the goods can enter the country.
End-to-End Supply Chain Management
Order Online
Booking
Track & Trace
Customs clearance
Documentation

Decide in Transparency
You know exactly what you're paying for when you use our digital air freight platform. There's no hidden fees or surcharges – just honest, transparent pricing.

Manage your booking easily
You can handle all your air freight shipments online from any device, which will reduce the amount of time needed for paperwork.

Track your cargo live
Keep track of all your bookings in one place and get notified of any changes in shipment status.Digital freight forwarding can help streamline your communication and make it hassle-free. It can also help you streamline your documentation.