Shipping to Nigeria
Find the Best Freight Quote
Ocean Freight to Nigeria
At DFreight, we provide a wide range of business sea freight services for a variety of commodities, including foods, fruits, electronics,  cosmetics, and furniture; offering transparent, effective, and reliable door-to-door cargo to Nigeria from the UAE and vice versa. You can conduct business without being concerned about the challenges of shipping from the UAE to Nigeria using our all-in-one digital freight solutions.
Our digital freight forwarding platform provides real-time monitoring of shipments, ensuring that you have complete visibility and control over your cargo. We offer end-to-end services tailored to your unique requirements, making shipping to and from Nigeria a hassle-free experience. We help you ship business cargo to various cities in Nigeria, including Lagos, Kano, Ibadan, etc. in the easiest, fastest, and safest way possible.
You can rely on DFreight to assist you with all of your international cargo shipping to Nigeria thanks to our FCL and LCL shipment ocean freight cargo services. With the help of our digital freight platform, you may submit your inquiry right away and receive the best competitive prices for shipping your cargo to Nigeria.
Major Sea Ports in Nigeria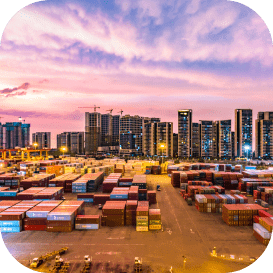 Port of Lagos/ Apapa
The Lagos Port is located in Apapa, the main commercial district of Lagos State, which is close to the Bight of Benin. It is also known as the Premiere port or Apapa port, and it is the largest and oldest port in the nation in terms of both the amount of goods handled and the amount of territory it covers. The Apapa Quays serve as a transhipment hub for inland nations like Chad and Niger and are where more than half of all marine trade between Nigeria and the rest of the world takes place. The port is linked to other regions of Nigeria and its close neighbors through highways, inland waterways, and railways.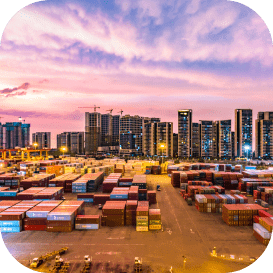 Port of Tin Can Island
The Tin Can Island port is situated west of Apapa near the Lagos Port Complex. It was built in 1975, when economic activity, notably foreign trade, rose significantly as a result of Nigeria's oil boom following the end of the civil war and the start of rehabilitation. It is now the second busiest port in Nigeria. The Lagos port became congested as a result of increasing import and export activity, therefore another facility was built on Tin Can Island to divert extra freight.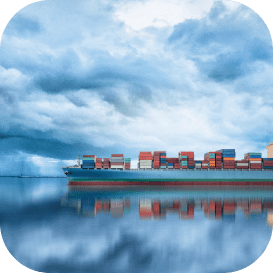 Calabar port
The new Calabar port, located 45 nautical miles upstream of the Fairway buoy, opened for business in 1979. The Nigeria Ports Authority oversees the operation of this multipurpose port, which has three terminals run by ECM Terminal Ltd, INTELS Nigeria Ltd, and Shoreline Logistics Nigeria Limited. Since colonial times, Calabar port has handled containers, general cargo, bagged cement, grains, and seafood for the Northern states of Nigeria.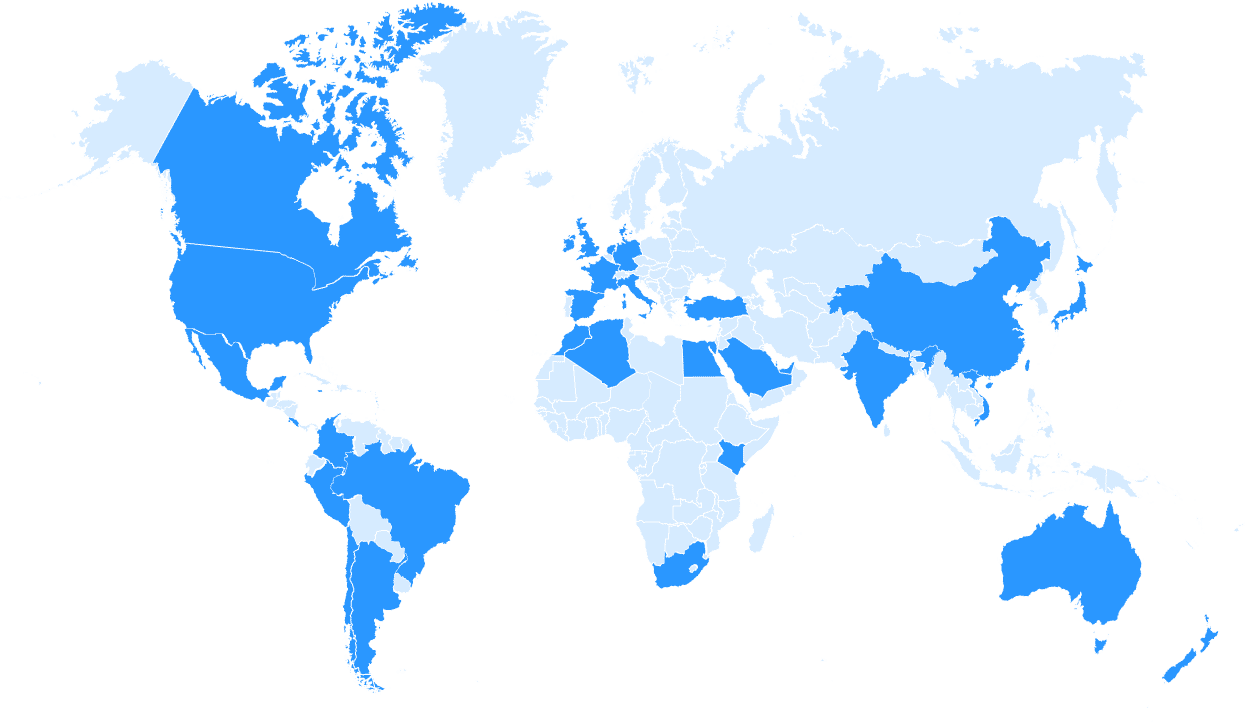 Top Nigeria Exports and Imports
The top exports of Nigeria are Crude Petroleum, Petroleum Gas, Special Purpose Ships, Cocoa Beans, and Refined Petroleum, exporting mostly to India, Spain, United States, France, and China.
The top imports of Nigeria are Refined Petroleum, Wheat, Cars, Packaged Medicaments, and Broadcasting Equipment, importing mostly from China, India, Netherlands, United States, and Belgium.
Rules & Regulations
When importing goods to Nigeria, it is important to be aware of the country's rules and regulations. All imports must adhere to the Nigerian Customs Service regulations, which include obtaining an import permit from the Central Bank of Nigeria, paying applicable duties and taxes, and following all applicable import documentation requirements. All goods must be inspected at the port of entry, and any applicable duties and taxes must be paid in full prior to the goods being released. It is important to know the applicable rules and regulations in advance to ensure a smooth and successful import process.
End-to-End Supply Chain Management
Order Online
Booking
Track & Trace
Customs clearance
Documentation

Decide in Transparency
You know exactly what you're paying for when you use our digital air freight platform. There's no hidden fees or surcharges – just honest, transparent pricing.

Manage your booking easily
You can handle all your air freight shipments online from any device, which will reduce the amount of time needed for paperwork.

Track your cargo live
Keep track of all your bookings in one place and get notified of any changes in shipment status.Digital freight forwarding can help streamline your communication and make it hassle-free. It can also help you streamline your documentation.