Ocean Freight to Bulgaria
At DFreight, we provide a wide range of business sea freight services for a variety of commodities, including foods, fruits, electronics,  cosmetics, and furniture; offering transparent, effective, and reliable door-to-door cargo to Bulgaria from the UAE and vice versa. You can conduct business without being concerned about the challenges of shipping from the UAE to Bulgaria using our all-in-one digital freight solutions.
Our digital freight forwarding platform provides real-time monitoring of shipments, ensuring that you have complete visibility and control over your cargo. We offer end-to-end services tailored to your unique requirements, making shipping to and from Bulgaria a hassle-free experience. We help you ship business cargo to various cities in Bulgaria, including Sofia, Plovdiv, Varna, etc. in the easiest, fastest, and safest way possible.
You can rely on DFreight to assist you with all of your international cargo shipping to Bulgaria thanks to our FCL and LCL shipment ocean freight cargo services. With the help of our digital freight platform, you may submit your inquiry right away and receive the best competitive prices for shipping your cargo to Bulgaria.
Major Sea Ports in Bulgaria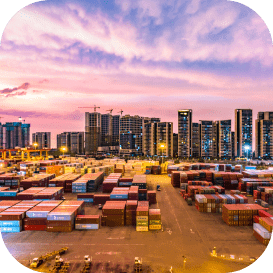 Port of Varna
Varna is one of the largest ports in the area and is located on the Black Sea coast in northeastern Bulgaria. The third-largest city in Bulgaria, Varna, has a broad economy based on the transportation, healthcare, education, and tourism industries. Varna is a year-round port of both national and international significance. With more than half of Bulgaria's international maritime traffic passing through it, its main seaport benefits from a moderate temperature, a large access channel, and a protected harbor.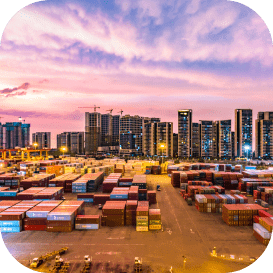 Port of Balchik
In the southern Black Sea, 16 nautical miles from Varna, is Balchik Port, which is close to Balchik Bay. As the sea entrance to Dobrudzha, one of Bulgaria's major grain-producing regions, Balchik is a multi-purpose port that handles shipments of liquid bulk, breakbulk, general cargo, and a few containers. Grain exports, vegetable oils, and cattle are its primary specialties.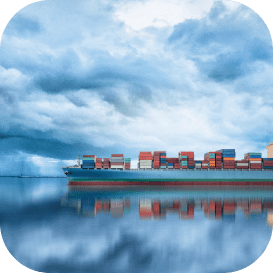 Port of Bourgas
Near Bourgas Bay, on the western shore of the Black Sea, 105 nautical miles from Istanbul, is Bourgas port. It is a significant port that handles bulk cargo, RORO, and raw material shipments and is outfitted with a fully integrated system that maintains an accurate record of all port activities. It is a key component of the trans-European trade corridor VIII that connects Europe, the Caucasus, and Asia and is the port that is closest to the Bosphorous Strait.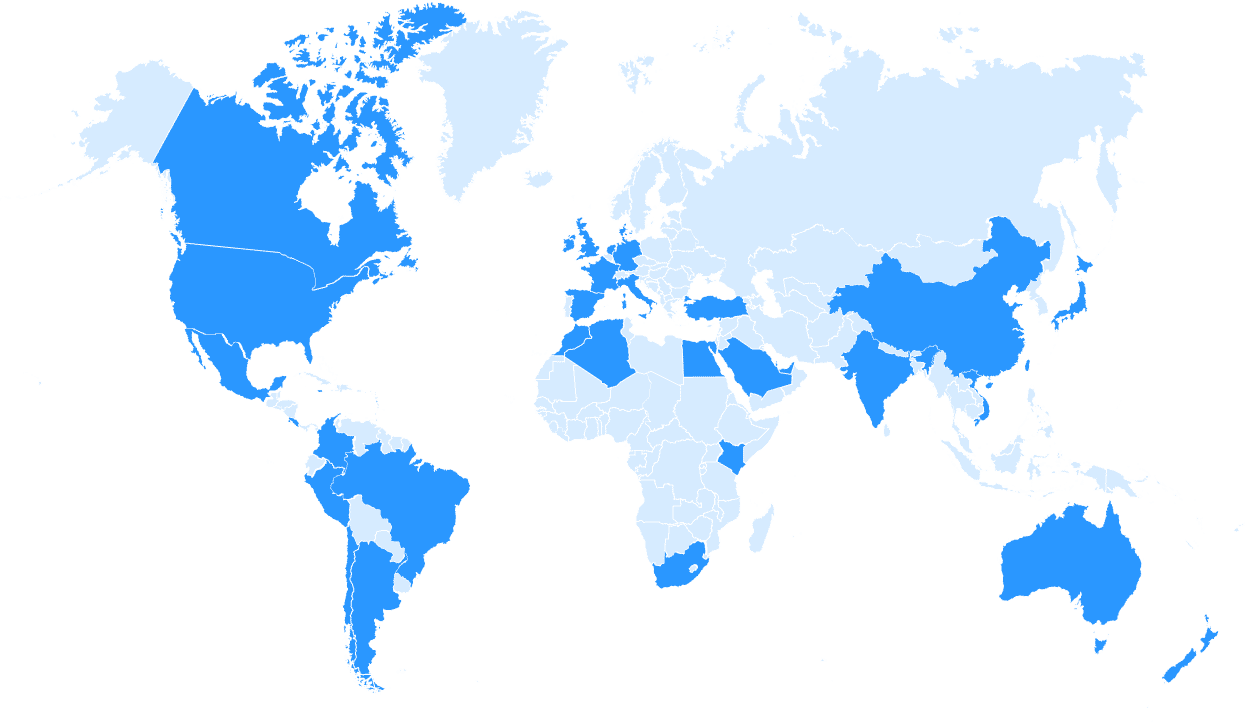 Top Bulgaria Exports and Imports
The top exports of Bulgaria are Refined Copper, Wheat, Electricity, Refined Petroleum, and Packaged Medicaments, exporting mostly to Germany, Romania, Greece, Italy, and Turkey.
The top imports of Bulgaria are Copper Ore, Petroleum Gas, Crude Petroleum, Cars, and Packaged Medicaments, importing mostly from Germany, Turkey, Greece, Romania, and Italy.
Rules & Regulations
The rules and regulations for importing goods to Bulgaria depend on the type of goods. All goods imported into the country must be declared to Customs, and all applicable taxes, duties, and fees must be paid. Any goods imported that are subject to prohibitions and restrictions must be accompanied by the necessary permits and certificates. Bulgaria is a member of the European Union and follows the EU's rules and regulations regarding the import of goods. Additionally, Bulgaria has its own specific regulations which must be followed as well. Importers must also be aware of Bulgaria's sanitary and phytosanitary measures.
End-to-End Supply Chain Management
Order Online
Booking
Track & Trace
Customs clearance
Documentation

Decide in Transparency
You know exactly what you're paying for when you use our digital air freight platform. There's no hidden fees or surcharges – just honest, transparent pricing.

Manage your booking easily
You can handle all your air freight shipments online from any device, which will reduce the amount of time needed for paperwork.

Track your cargo live
Keep track of all your bookings in one place and get notified of any changes in shipment status.Digital freight forwarding can help streamline your communication and make it hassle-free. It can also help you streamline your documentation.