Ocean Freight to Bahrain
At DFreight, we provide a wide range of business sea freight services for a variety of commodities, including foods, fruits, electronics,  cosmetics, and furniture; offering transparent, effective, and reliable door-to-door cargo to Bahrain from the UAE and vice versa. You can conduct business without being concerned about the challenges of shipping from the UAE to Bahrain using our all-in-one digital freight solutions.
Our digital freight forwarding platform provides real-time monitoring of shipments, ensuring that you have complete visibility and control over your cargo. We offer end-to-end services tailored to your unique requirements, making shipping to and from Bahrain a hassle-free experience. We help you ship business cargo to various cities in Bahrain, including Manama, Riffa, Muharraq, etc. in the easiest, fastest, and safest way possible.
You can rely on DFreight to assist you with all of your international cargo shipping to Bahrain thanks to our FCL and LCL shipment ocean freight cargo services. With the help of our digital freight platform, you may submit your inquiry right away and receive the best competitive prices for shipping your cargo to Bahrain.
Import to Bahrain From UAE
Dammam
From: Jebel Ali
Bahrain
From: Sharjah
Export from Bahrain To UAE
Jebel Ali
From: Bahrain
Sharjah
From: Bahrain
Major Sea Ports in Bahrain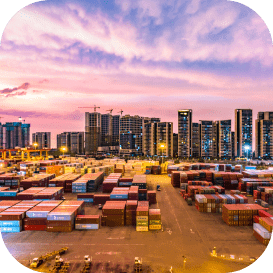 Port of Mina Salman
The seaport Mina Salman is the country's main commercial port facility, housing the department of customs clearance in its premises. The port, which is situated in Bahrain's industrial and manufacturing center and capital city of Manama, welcomes more than half of the country's imports and manages the majority of its exports. Containerization is used to transport over 80% of the cargo. Because most marine traffic is now directed to the new port of Khalifa Bin Salman, it is also known as the old Manama port.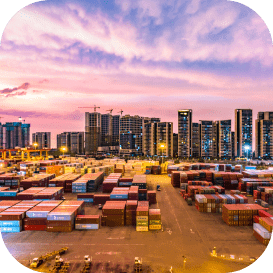 Port of Khalifa Bin Salman
On the island of Hidd, which is northeast of the main archipelago, is the Khalifa Bin Salman Port, a significant seaport for Bahrain. It started operating in 2009 and is privately run by the renowned port management firm APM terminals. The country's Ports and Marine Affairs department is in charge of overseeing operations. The port recently underwent expansion, and it is planned for it to become the main transshipment center for the northern Persian Gulf.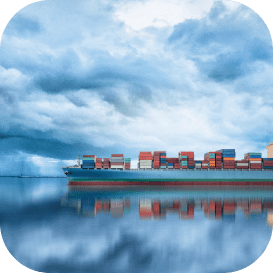 Port of Sitra
The main facility for processing oil and petroleum in the country is the port of Sitra. It is owned and operated by the Bahraini government and is located on Sitra, an island off the coast of Khor Qhaliya in the main archipelago. Along with processing oil, this facility also handles dry cargo and liquid bulk, including chemicals, petroleum, and liquefied petroleum gas.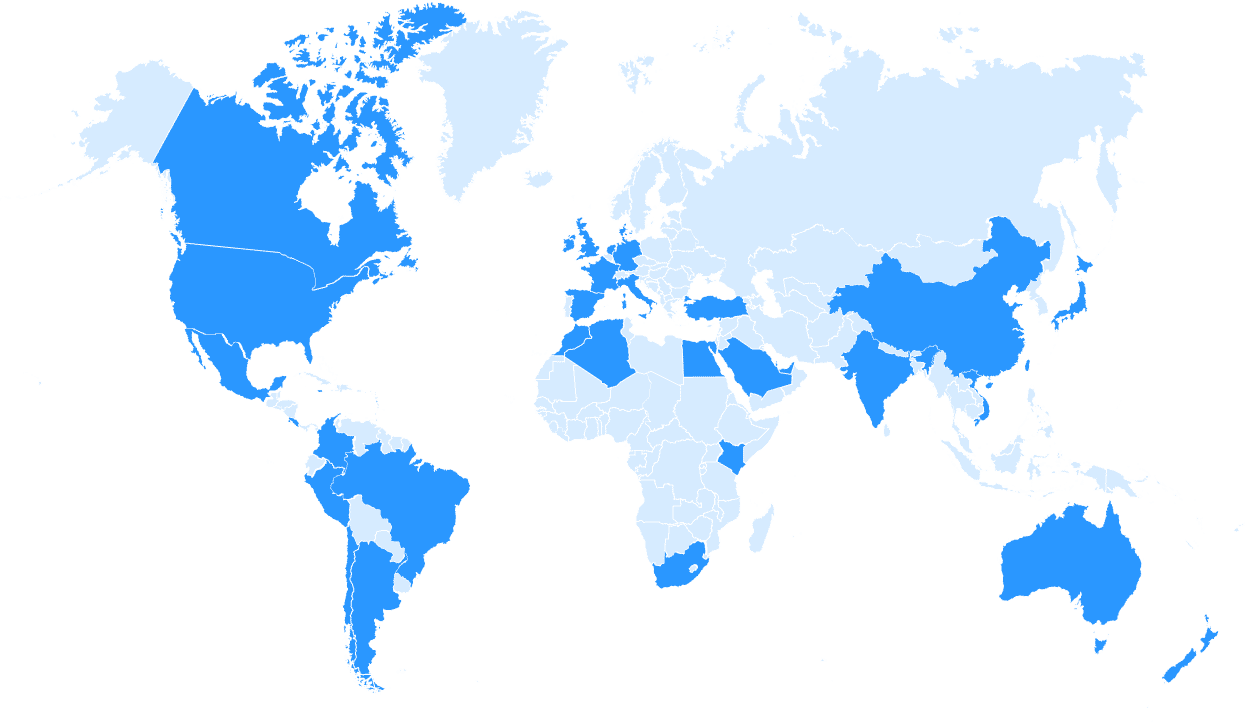 Top Bahrain Exports and Imports
The top exports of Bahrain are Refined Petroleum, Raw Aluminum, Aluminum Wire, Iron Ore, and Bitumen and asphalt, exporting mostly to United Arab Emirates, Saudi Arabia, Malaysia, United States, and Kuwait.
The top imports of Bahrain are Iron Ore, Cars, Special Purpose Ships, Broadcasting Equipment, and Other Heating Machinery, importing mostly from United Arab Emirates, Saudi Arabia, China, Brazil, and United States.
Rules & Regulations
The Kingdom of Bahrain has a modern and efficient infrastructure that supports the smooth flow of goods and services into and out of the country. The Bahraini Customs Department is responsible for regulating the import and export of goods into and out of Bahrain. To import goods into Bahrain, businesses or individuals must first obtain an import license from the Ministry of Industry and Commerce. Once the import license has been obtained, businesses or individuals must then register with the Customs Department and obtain a Customs Declaration Form. The Customs Declaration Form must be completed and submitted to the Customs Department prior to the arrival of the goods in Bahrain. The Customs Department will then assess the value of the goods and calculate the import duty that is payable. Once the import duty has been paid, businesses or individuals must then arrange for the clearance of the goods through Customs. It is important to note that all imported goods must be declared to the Customs Department and that failure to do so may result in penalties or confiscation of the goods.
Shipping from Bahrain to UAE Live Pricing
| City From | City To | Port From | Port To | Price | Shipping Line | Container Code | Valid To | Container Type | Distance | Transit Time |
| --- | --- | --- | --- | --- | --- | --- | --- | --- | --- | --- |
End-to-End Supply Chain Management
Order Online
Booking
Track & Trace
Customs clearance
Documentation

Decide in Transparency
You know exactly what you're paying for when you use our digital air freight platform. There's no hidden fees or surcharges – just honest, transparent pricing.

Manage your booking easily
You can handle all your air freight shipments online from any device, which will reduce the amount of time needed for paperwork.

Track your cargo live
Keep track of all your bookings in one place and get notified of any changes in shipment status.Digital freight forwarding can help streamline your communication and make it hassle-free. It can also help you streamline your documentation.