Shipping to Chile
Find the Best Freight Quote
Ocean Freight to Chile
For companies wishing to develop worldwide, Chile offers a dynamic business environment. We can consider Chile as one of the most welcoming markets in Latin America since it has free trade agreements with a variety of partners across the world. Chile has free trade agreements with China, Mexico, Japan, Europe, Canada, the United States, Panama, South Korea, and Central America at the moment and today, these nations are shipping to Chile more than ever. As a result, when exporting from these countries, there is no customs duty charged or it is reduced, which is a great opportunity for business owners.
In recent years, the demand for shipping to and from Chile has grown at an exponential rate and sea freight shipping has been a good choice. Here, we provide you with all of the resources you'll need to successfully enter the Chilean market.
Import to Chile
Export from Chile
Jebel Ali
From: San Antonio
Ajman
From: San Antonio
Sharjah
From: San Antonio
FCL or LCL Sea Shipping to Chile
FCL (Full Container Load)
The safest way to send your cargo is by full container load (FCL). Filling an entire ocean container with your goods provides you exclusive access and more control over your cargo's packaging and security.
Full Container Load makes it simple to send commercial goods, perishable commodities, home goods, heavy-lift equipment, cars, and other palletized and crated cargo.
For numerous reasons, many shippers prefer FCL to LCL, regardless of whether their goods fill the whole container:
SHIPPING VOLUME: If your shipment weighs more than 10 CBM, LCL shipping may be more expensive, thus FCL shipping is the best option.
CARGO SECURITY: FCL shipping decreases the danger of harm to your goods by allowing you to use your own container exclusively, preventing your cargo from being handled by a third party.
URGENT SHIPPING: When you use our Full Container Load solutions, you are not bound by the departure timetables of an LCL shipping service, which might be as infrequent as bi-weekly or monthly.
LCL (Less than a Container Load)
Less than a Container Load (LCL) is the way to go if you don't have enough cargo to fill a full 20ft or 40ft ocean container.
LCL freight is the most cost-effective method of transporting loose cargo. You will be able to send smaller amounts of goods at a lower cost by sharing space with other cargos which are also being shipped to the same destination while maintaining visibility and control over your cargo.
When should you use LCL shipping?
COST OF CONTAINER SHIPPING: Container ships are capable of transporting massive volumes of cargo. An LCL shipment's expenses are generally calculated using cargo volume in cubic meters. However, there is a limit weight per cubic meter that can be delivered. If the shipment weighs more than the limit allowed per cubic meter, the rate is calculated depending on the weight. LCL shipments are assumed to decrease your total shipping cost to Chile.
VOLUME OF SHIPPING: The more room your shipment takes up in an ocean container, the more you'll spend. As a result, lowering the amount of your LCL shipment will help you save money on shipping. LCL shipping may be the best option for you if your cargo is heavy.
Cargo SAFETY: LCL freight involves more handling of your cargo, which increases the risk of damage or loss during transportation. As a result, good shipment packing and supplemental cargo insurance are always good ideas.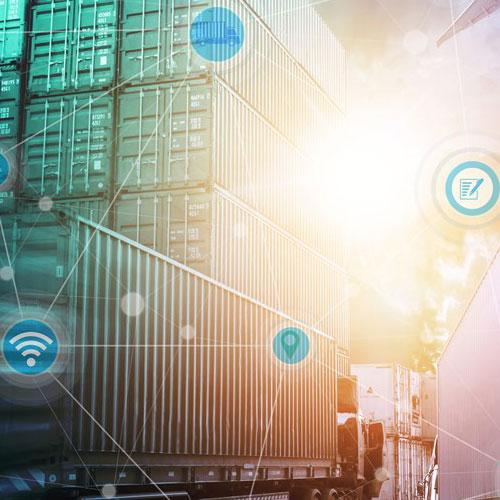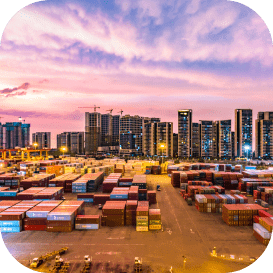 San Antonio Port
San Antonio is the 13th busiest port in entire South America and it's Chile's largest and busiest port. San Antonio port is the closest port to the country's capital, Santiago, and is located near the central Chilean coast. It was built to handle various types of cargoes, including conventional cargo, bulk cargo, Roro, containerized cargoes, and oil tankers. Every year, about 1000 ships pass through the port, bringing 12,150,000 tonnes of cargo and 775,000 TEUs.
The port, which originates from the 17th century, was an important commercial base for the Portuguese. It was established by a Portuguese conqueror who built a warehouse to store agricultural goods and fish before taking them to Santiago.
The port now consists of different commercial areas with a total size of 496 hectares and a maximum water depth of 11.5 meters. It is an industrial hub that connects the city, the southern region, and Argentina by highways and trains.
The container handling facility at San Antonio is one of the largest in South America. In the year 2020, the facility handled 10,442,624 tons of supplies. The Molo terminal, which has employed over 1000 technicians and engineers, has a total wharf length of 740 meters and an alongside depth of 11 meters. It includes 30 hectares of enclosed area for containers and bulk goods store, as well as 10,500 square meters of open storage.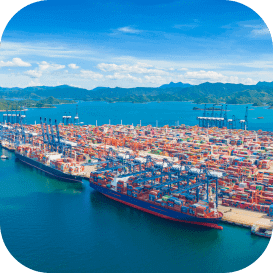 Valparaiso Port
The Port of Valparaiso is a marine port located in the same-named city in Chile's Valparaiso region. After San Antonio, it is the port with the most passenger arrivals and the second-highest container flow in the country. It transports more than 10 million tons of general cargo annually, and its terminals handle more than 30% of the country's international commerce.
It also serves roughly 40 cruise ships and 100,000 people every season. The port of Valparaiso is separated into three sections: the commercial port (which mostly handles containerized goods) and the citizen port (cruises). Each of these operations has its own space, apart from the others, with its own set of facilities and employees.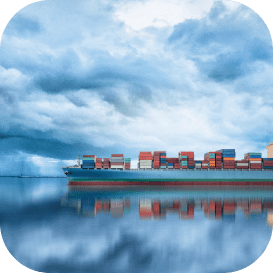 Punta Arenas Port
Punta Arenas is a city in Patagonia that is located in the center of the country. With its snowcapped mountain environment and modern architecture that blends with an old-urban atmosphere, the city has long been a sought-after adventure destination for travelers from all over the world.
This port, located on the border of the Magellan Strait in Chile's southernmost city, is undoubtedly the most visited of all the country's seaports. It's the second of Chile's two Free Ports, and it provides everything from museums to restaurants to cruises.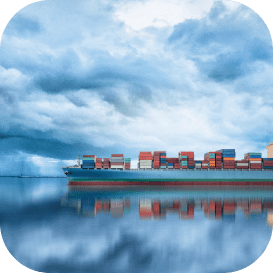 Iquique Port
While it is a smaller port than the others, it has a long history as a trading hub. Iquique is recognized for its white-sand beaches, water sports, and duty-free status, and free Chile delivery services, all of which attract thousands of visitors each year.
The Iquique Terminal Internacional (ITI) has been planning to upgrade the port's docks to accommodate bigger trading ships since 2014. The goal is to develop this small seaport into a hub, providing a direct link to Asian markets and competing with Chile's largest ports. The expansion concessions are now being extended till 2030. The port of Iquique will become an important commerce hub once the project is completed.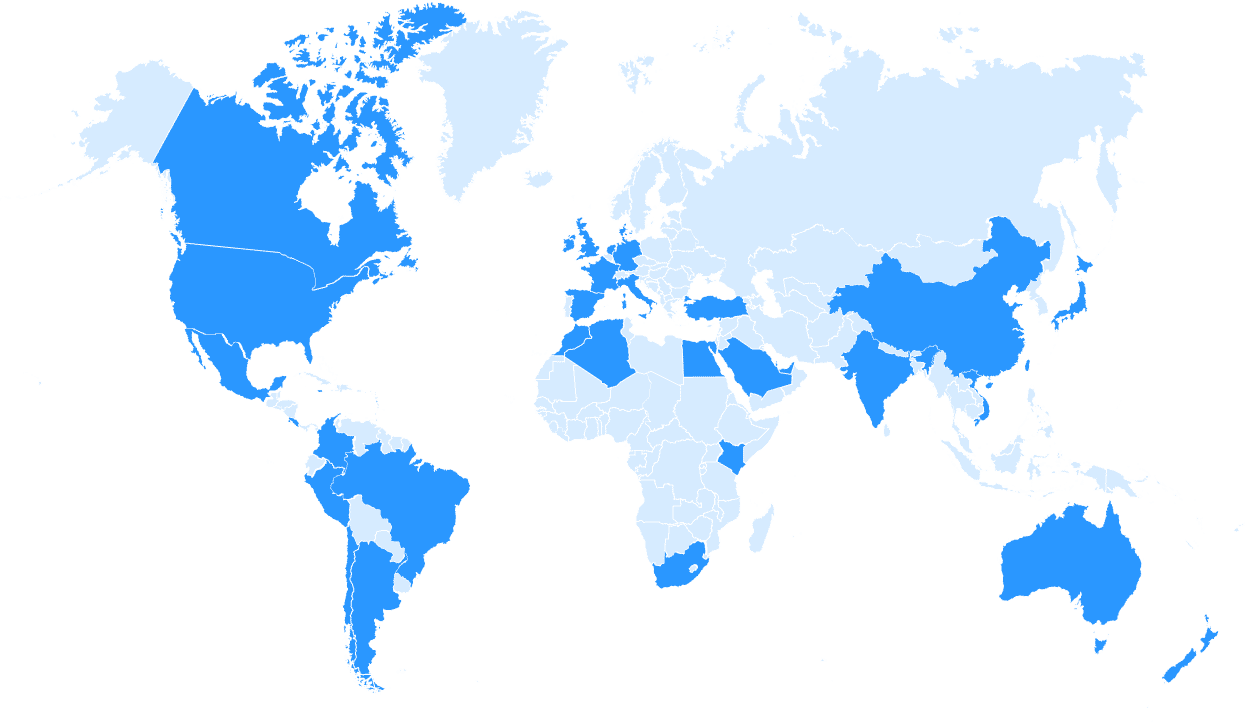 Shipping cargo: Chile <–> UAE
The trade relationship between Chile and the United Arab Emirates has been growing steadily in recent years, with bilateral trade reaching $2.4 billion in 2016. This growth is due in part to the Chile–UAE Free Trade Agreement, which came into effect in 2015 and has helped to increase trade and investment between the two countries.
The agreement has eliminated tariffs on a range of products, including agricultural goods, industrial products, and services. It has also created new opportunities for cooperation in areas such as agriculture, energy, and infrastructure.
The UAE is an important market for Chilean exports, and the two countries have a growing economic partnership. The UAE is Chile's second–largest trading partner in the Middle East and North Africa region, and Chile is the UAE's third–largest trading partner in Latin America.
Rules & Regulations
In Chile, there are a few key rules to shipping that must be followed in order to ensure a smooth and successful process. First, all items must be properly packaged and labeled. Second, a commercial invoice must be included with all shipments. This invoice must list the value of the goods being shipped, as well as the name and address of the sender and recipient. Third, a packing list must also be included with the shipment, detailing the contents of the package. Finally, all shipments must be sent via a registered and insured shipping service.
| City From | City To | Port From | Port To | Price | Shipping Line | Container Code | Valid To | Container Type | Distance | Transit Time |
| --- | --- | --- | --- | --- | --- | --- | --- | --- | --- | --- |
All shipments in one place
We are with you until the end