Shipping to Peru
Find the Best Freight Quote
Ocean Freight to Peru
According to the Economic Complexity Index, Peru was the world's number 50 top GDP in 2020, the number 53 country in export earnings and the number 59 country in goods imported, the number 94 economy in terms of GDP per capita, and the number 89 most complicated economy.
Copper oxide, gold, refined copper, gasoline, and animal meal and pellets are Peru's biggest exports, mostly to China, the United States, S. Korea, Canada, and Japan.
Peru's biggest imports include refined petroleum, transmission equipment, computers, automobiles, and petroleum products, with China, the United States, Brazil, Chile, and Argentina providing for the majority of these items.
Peru, located in South America, is one of the largest countries in the region, with a constantly increasing economy. This economic expansion is driven mostly by the export industry, which provides significant foreign exchange for funding imports and repaying international debt.
Services, manufacturing, and industries are other key sectors. The Peruvian economy has been strengthened by increased foreign investments as a result of economic reforms and the development of the export industry. Poverty and unemployment rates have decreased as a result.
Peru's geography is diversified, including mountains, river basins, and plains. On the west, it borders the Pacific Ocean, which is home to the majority of Peru's ports. There are roughly 40 ports in the country, including seaports and river ports.
Import to Peru from UAE
Export from Peru to UAE
Jebel Ali
From: Callao
Sharjah
From: Callao
Abu Dhabi
From: Paita
FCL or LCL Sea Shipping to Peru
FCL stands for 'Full Container Load,' and it refers to a container that is only used by one consignee. In international shipping, an FCL refers to a single container reserved only for the transportation of the shipper's goods. The shipper is not required to share the container with other shippers' cargo. This improves cargo safety and streamlines the management of ocean freight transportation.
Less than Container Load, or LCL, is used when the exporter does not need to book a full container since the goods do not require that much room. An LCL container is used for smaller shipments that need to be shipped cheaply and in a time-sensitive way.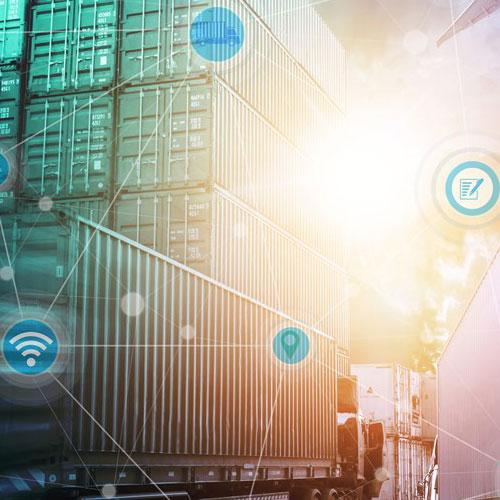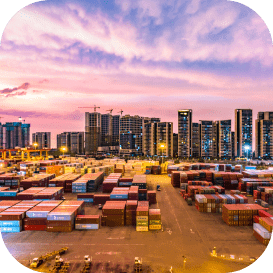 Callao Port
Callao Port is Peru's most important trade port, located just 12 kilometers from Lima and adjacent to other major Peruvian ports. Metals, fish meals, fish oil, and minerals are exported from the port, which is sheltered by a natural harbor in the Pacific. Wheat, equipment, and timber are among the imported goods in this port.
Breweries, firms that prepare fish food, and ship-building facilities are all located near the port. Container ships, dry bulk carriers shipping dry and liquid bulk, liquefied petroleum gas, containers, and other cargo, as well as passenger's vessels, use the port.
The port is 47 hectares in size, with eight wharves and 18 berthing facilities. The port gate is 180 meters wide and can handle ships with a maximum draft of 10 meters. The port's water depth is 11 meters. The storage area is 24 hectares and includes three steel silos with a capacity of 26 metric tonnes of grain and cereal. The port's yearly capacity is approximately 1,051,000 TEUs.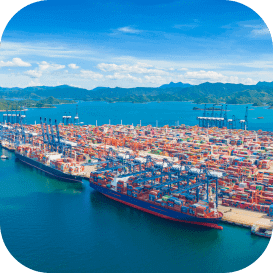 Paita Port
Paita is located about 500 km north of Callao's northern shore. It is the most important port in the country's northern region, handling around 10% of all commodities traffic. Canned and frozen fish, fruits such as mangoes, grapes, bananas, prawns, phosphate, cotton, and ethanol are all major export commodities. Automobiles, chemicals, cereals, grain, and vegetable oil are among the most common imports.
Paita port has been in existence since medieval times and was once a major port, with European fishing vessels visiting it in the nineteenth century. It was a well-protected natural harbour that provided convenient anchorage for these ships when they stopped for repairs, maintenance, and refilling ship supplies at the port. Paita port began expanding in the late 1990s, and it is now a significant Peruvian container port.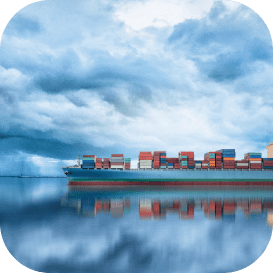 Matarani Port
Matarani port is located in Peru's southern region. This port handles general goods, grain, and cereals, as well as coffee, timber, animal skins, tin alloys, and other exports. It also acts as a Bolivian transshipment port. Every year, it exports roughly 400,000 tonnes and buys around 500,000 tonnes. The port was visited by around 500 ships in 2020, with a cargo flow of 6.2 million tonnes.
The port has basically two cargo handling docks, one of which is dedicated to general cargo, containerized products, and liquids and is 570 meters long with a 9 meter draft. The second berth is 270 meters long and only handles chemical shipments.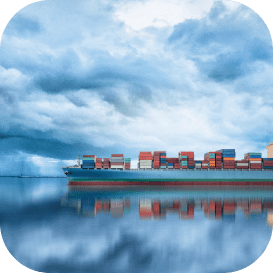 Salaverry Port
Salaverry port, located in the north of Peru, is a major regional port that handles bulk cargo and processed products, as well as ores, cereals, and fertilizers such as urea and phosphate. Bulk sugar shipments are handled in a special way at the port.
Salaverry port features a man-made port with coastal structures stretching for 700 meters and a sea depth of around 8 meters. The port receives 200 ships every year and handles roughly 970,000 tonnes of cargo. The port handled 1900 TEUs in the year 2019.
The navigation channel is 150 meters long and 31 feet wide, running all the way to the two concrete docks. Only ships with a draft of more than 28 meters are authorized to reach the port facilities during high waves.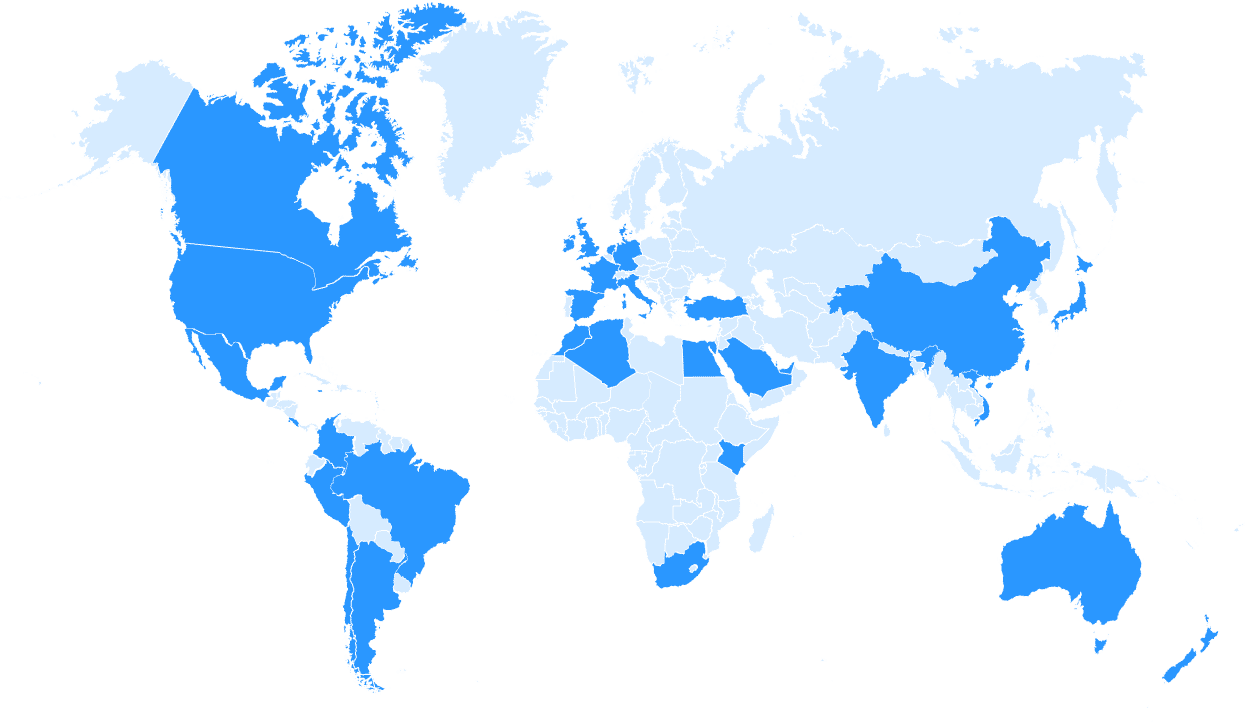 Shipping cargo: Peru <–> UAE
The United Arab Emirates (UAE) and Peru have been working together to strengthen their economic and trade relationship. In 2018, the UAE and Peru signed a Memorandum of Understanding (MOU) to increase cooperation in the fields of economy, trade, and investment. The MOU also aims to promote joint ventures and technology transfer between the two countries.
The UAE is one of the largest investors in Peru. In 2018, the UAE's investments in Peru totaled $US 1.3 billion. The UAE's investments in Peru are concentrated in the mining, energy, and construction sectors.
The trade between the UAE and Peru has been increasing in recent years. In 2018, the trade between the two countries totaled $US 1.4 billion. The UAE exports to Peru include petroleum products, aluminum, and machinery. Peru exports to the UAE include copper, coffee, and fish.
Rules & Regulations
Peru has a set ofrules and regulations pertaining to shipping that all vessels must adhere to in order to ensure a safe and smooth journey. Some of these include obtaining the proper permits and permission from relevant authorities, declaring all cargo accurately, following navigation rules, and respecting environmental regulations. Failure to comply with any of these can result in serious penalties, so it is important for anyone shipping to Peru to be aware of them before setting sail.
With that said, Peru also offers a number of benefits for those shipping to the country, such as its vast coastline and experienced port operators. By following the proper procedures and guidelines, anyone shipping to Peru can enjoy a safe and hassle-free experience.
| City From | City To | Port From | Port To | Price | Shipping Line | Container Code | Valid To | Container Type | Distance | Transit Time |
| --- | --- | --- | --- | --- | --- | --- | --- | --- | --- | --- |
All shipments in one place
We are with you until the end