Ocean Freight to Sri Lanka
At DFreight, we provide a wide range of business sea freight services for a variety of commodities, including foods, fruits, electronics,  cosmetics, and furniture; offering transparent, effective, and reliable door-to-door cargo to Sri Lanka from the UAE and vice versa. You can conduct business without being concerned about the challenges of shipping from the UAE to Sri Lanka using our all-in-one digital freight solutions.
Our digital freight forwarding platform provides real-time monitoring of shipments, ensuring that you have complete visibility and control over your cargo. We offer end-to-end services tailored to your unique requirements, making shipping to and from Sri Lanka a hassle-free experience. We help you ship business cargo to various cities in Sri Lanka, including Colombo, Dehiwala-Mount Lavinia, Maharagama, etc. in the easiest, fastest, and safest way possible.
You can rely on DFreight to assist you with all of your international cargo shipping to Sri Lanka thanks to our FCL and LCL shipment ocean freight cargo services. With the help of our digital freight platform, you may submit your inquiry right away and receive the best competitive prices for shipping your cargo to Sri Lanka.
Import to Sri Lanka From UAE
Tuticorin
From: Jebel Ali
Colombo
From: Jebel Ali
Export from Sri Lanka To UAE
Jebel Ali
From: Colombo
Sharjah
From: Colombo
Major Sea Ports in Sri Lanka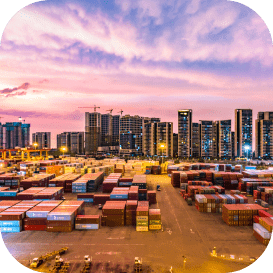 Port of Colombo
Colombo port, Sri Lanka's largest seaport, is located at the mouth of the Kelani Ganga river on the southwest shore of the island nation. It is one of the busiest container ports and one of the top 25 ports in the globe. Near the port that exports sawn wood, rubber, machinery, textiles, and manufactured goods like jewelry, glass, textiles, furniture, and leather goods as well as gets regular shipments of crude oil, machinery, iron, and steel are factories that process raw materials for export.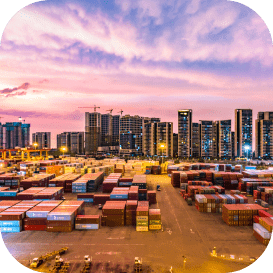 Port of Hambantota
The southern region of Sri Lanka is home to Hambantota Port, also referred to as the Magampura Mahinda Rajapaksha Port. It is near to the Suez Canal, the Malacca Strait, and the maritime trade routes between Asia and Europe. The second phase of development includes the construction of a multipurpose port, a container terminal, a dockyard, a factory producing fertilizer, warehouse facilities, and transshipment centers.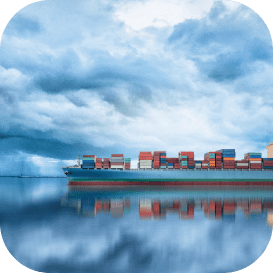 Port of Galle
The earliest port in Sri Lanka is located in Galle, which is on the country's southwest coast. It has a 320-hectare natural harbor area that serves commercial ships and cruise ships traveling on the east-west commerce route. Due to the shallow water, it is difficult to accommodate large ships, which reduces cargo traffic. It is the only site in Sri Lanka with berthing capabilities for pleasure yachts, but it is still a significant regional port. International yacht organizations have named Galle Harbor as one of the top places to take a yacht.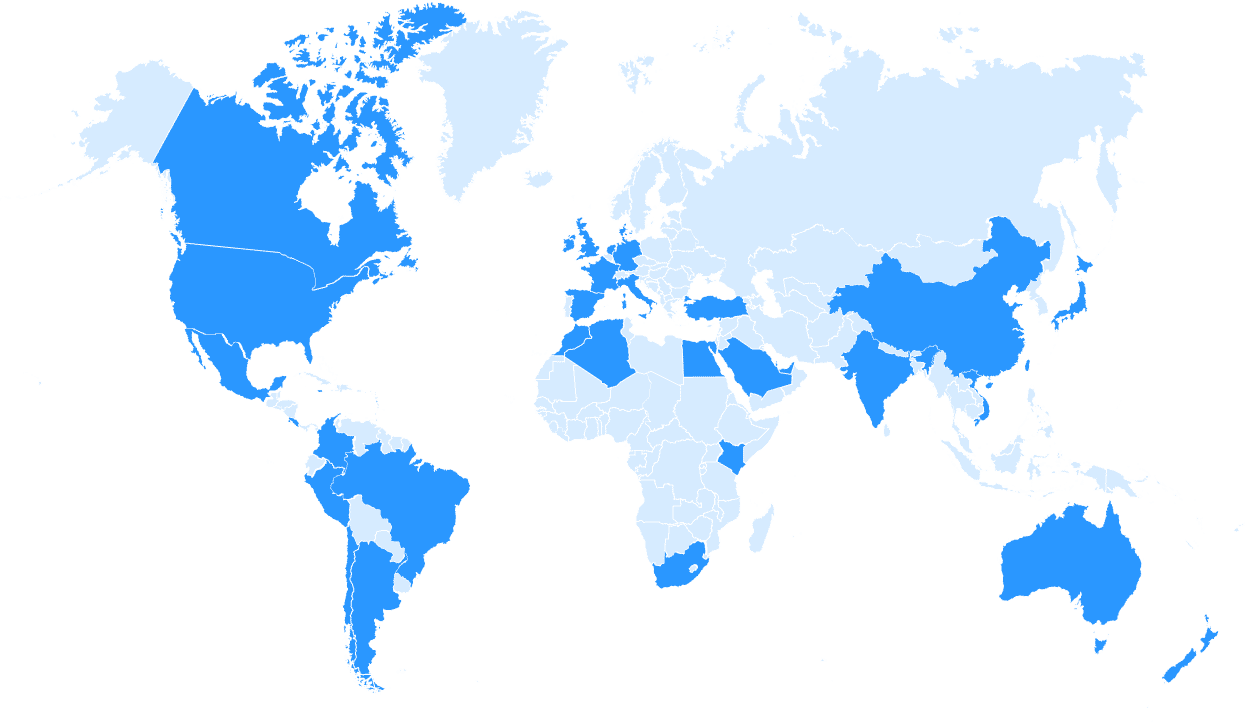 Top Sri Lanka Exports and Imports
The top exports of Sri Lanka are Tea, Other Women's Undergarments, Knit Women's Undergarments, Knit Women's Suits, and Non-Knit Women's Suits, exporting mostly to United States, United Kingdom, India, Germany, and Italy.
The top imports of Sri Lanka are Refined Petroleum, Light Rubberized Knitted Fabric, Packaged Medicaments, Crude Petroleum, and Broadcasting Equipment, importing mostly from China, India, United Arab Emirates, Malaysia, and Singapore.
Rules & Regulations
The Sri Lankan Customs website provides detailed information on the rules and regulations for importing goods into Sri Lanka. The website includes information on import duties, taxes, permits and quotas.
According to the Sri Lankan Customs website, all imported goods must be declared to the Customs Authority. The declaration must include a description of the goods, the value of the goods, the port of entry, and the name and address of the importer.
Import duties and taxes must be paid on all imported goods. The Customs Authority offers a duty exemption scheme for some goods, such as goods for personal use, goods for charitable purposes, and goods for export.
Certain goods require an import permit from the Sri Lankan Ministry of Industry and Commerce. These goods include agricultural products, chemicals, pharmaceuticals, and vehicles. There are quotas on the import of some goods, such as rice and wheat. The Sri Lankan Customs website provides a list of goods that are subject to quotas.
Shipping from Sri Lanka to UAE Live Pricing
| City From | City To | Port From | Port To | Price | Shipping Line | Container Code | Valid To | Container Type | Distance | Transit Time |
| --- | --- | --- | --- | --- | --- | --- | --- | --- | --- | --- |
End-to-End Supply Chain Management
Order Online
Booking
Track & Trace
Customs clearance
Documentation

Decide in Transparency
You know exactly what you're paying for when you use our digital air freight platform. There's no hidden fees or surcharges – just honest, transparent pricing.

Manage your booking easily
You can handle all your air freight shipments online from any device, which will reduce the amount of time needed for paperwork.

Track your cargo live
Keep track of all your bookings in one place and get notified of any changes in shipment status.Digital freight forwarding can help streamline your communication and make it hassle-free. It can also help you streamline your documentation.