Ocean Freight to Jamaica
At DFreight, we provide a wide range of business sea freight services for a variety of commodities, including foods, fruits, electronics,  cosmetics, and furniture; offering transparent, effective, and reliable door-to-door cargo to Jamaica from the UAE and vice versa. You can conduct business without being concerned about the challenges of shipping from the UAE to Jamaica using our all-in-one digital freight solutions.
Our digital freight forwarding platform provides real-time monitoring of shipments, ensuring that you have complete visibility and control over your cargo. We offer end-to-end services tailored to your unique requirements, making shipping to and from Jamaica a hassle-free experience. We help you ship business cargo to various cities in Jamaica, including Kingston, Montego Bay, Portmore, etc. in the easiest, fastest, and safest way possible.
You can rely on DFreight to assist you with all of your international cargo shipping to Jamaica thanks to our FCL and LCL shipment ocean freight cargo services. With the help of our digital freight platform, you may submit your inquiry right away and receive the best competitive prices for shipping your cargo to Jamaica.
Major Sea Ports in Jamaica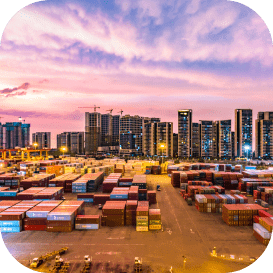 Port of Kingston
Jamaica's Port of Kingston is located on the seventh-largest natural harbor in the world. This port is located on the important north-south-east-west axis that runs through the Caribbean. A nearly landlocked water area about 16 kilometers long and 3.2 kilometers wide, it is around 32 miles from the active commercial lines that travel via the Panama Canal.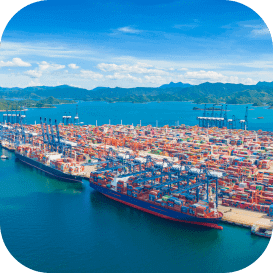 Port of Montego Bay
The second-largest port in Jamaica is Montego Bay, which has room for four ships. Additionally, it is a prestigious Jamaican cruise. At least four ships may land at the pier in the Freeport area of Montego Bay, which is located about 3 meters and 5 kilometers west of the city center. From the Freeport zone, Montego Bay extends east and north past the town center and the tourism area.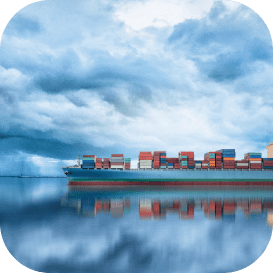 Port Antonio
Port Antonio is located on Jamaica's northeastern coast and serves as the parish's capital. About 100 miles separate it from Kingston. The third-largest port on the island, Port Antonio is renowned for being a shipping hub for primarily bananas and coconuts and is also one of the island's most popular tourist destinations.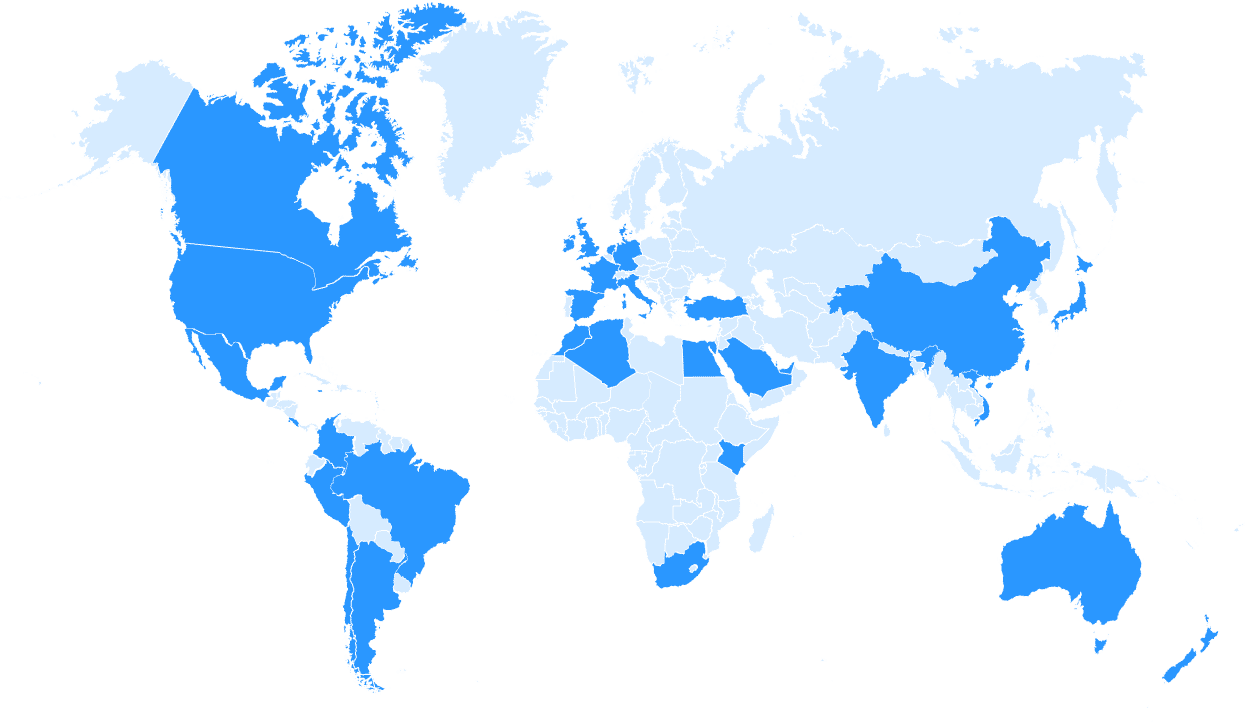 Top Jamaica Exports and Imports
The top exports of Jamaica are Aluminum Oxide, Refined Petroleum, Hard Liquor, Aluminum Ore, and Other Processed Fruits and Nuts, exporting mostly to United States, Netherlands, Canada, United Kingdom, and Russia.
The top imports of Jamaica are Refined Petroleum, Petroleum Gas, Cars, Crude Petroleum, and Raw Iron Bars, importing mostly from United States, China, Turkey, Japan, Trinidad and Tobago.
Rules & Regulations
When importing goods into Jamaica, importers must adhere to the country's Rules and Regulations governing the movement of goods into the country. These rules and regulations cover a range of issues such as tariffs, taxes, and duty rates for various products, as well as restrictions on certain goods. In addition, all goods imported into Jamaica must comply with the laws of the country in terms of safety and environmental standards. Entities wishing to export goods into Jamaica must also have the necessary permits and permissions, as well as providing the required documentation and fees. Importers should be aware that non–compliance can lead to serious penalties.
All shipments in one place
We are with you until the end