Shipping to Sweden
Find the Best Freight Quote
Ocean Freight to Sweden
At DFreight, we provide a wide range of business sea freight services for a variety of commodities, including foods, fruits, electronics,  cosmetics, and furniture; offering transparent, effective, and reliable door-to-door cargo to Sweden from the UAE and vice versa. You can conduct business without being concerned about the challenges of shipping from the UAE to Sweden using our all-in-one digital freight solutions.
Our digital freight forwarding platform provides real-time monitoring of shipments, ensuring that you have complete visibility and control over your cargo. We offer end-to-end services tailored to your unique requirements, making shipping to and from Sweden a hassle-free experience. We help you ship business cargo to various cities in Sweden, including Stockholm, Gothenburg, Malmo, etc. in the easiest, fastest, and safest way possible.
You can rely on DFreight to assist you with all of your international cargo shipping to Sweden thanks to our FCL and LCL shipment ocean freight cargo services. With the help of our digital freight platform, you may submit your inquiry right away and receive the best competitive prices for shipping your cargo to Sweden.
Major Sea Ports in Sweden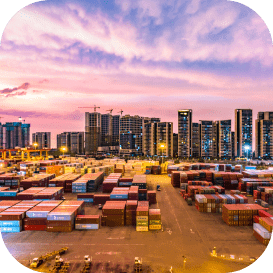 Port of Gothenburg
The largest port in Scandinavia, Gothenburg serves as a key marine entryway for a sizeable percentage of the Swedish industrial sector. The port, which is located on the western Swedish coast, is part of a significant industrial and commercial area that encompasses Stockholm as well as places like Oslo. It has an edge over other ports in the area because it is an ice-free port that is open all year.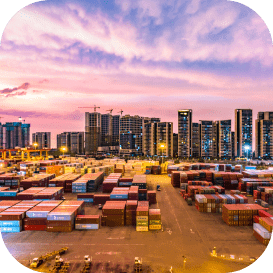 Port of Trelleborg
Trelleborg, which has 13 berths total, including 8 ferry wharves with direct maritime lines to Rostock, Sassnitz, and Travemunde, is the largest Ro-Ro port in the Scandinavian region. The second-largest port in Sweden in terms of cargo handling, it is located on the southernmost point of the country and is not far from the German border.
Along with handling autos, the port's terminals also handle general and bulk goods like grains, cereals, oil, and fertilizers. Additionally, it serves as the intermodal hub for the area, facilitating travel between Continental Europe and the Scandinavian nations. It runs the largest railway ferries in the entire globe and is renowned as the greatest railway facility of the Baltic Sea.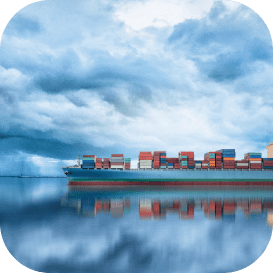 Port of Stockholm
The Stockholm port, which spans over 1755 hectares, is located on the eastern Swedish coast. This port is located in Nynashamn, a town 60 kilometers from Stockholm. Ten cruise berths make it both a freight processing facility and a well-liked holiday destination. From Stockholm, the largest cruise ships, yachts, and ferries in the world transport travelers to and from Sweden, Finland, Russia, and the Baltic states.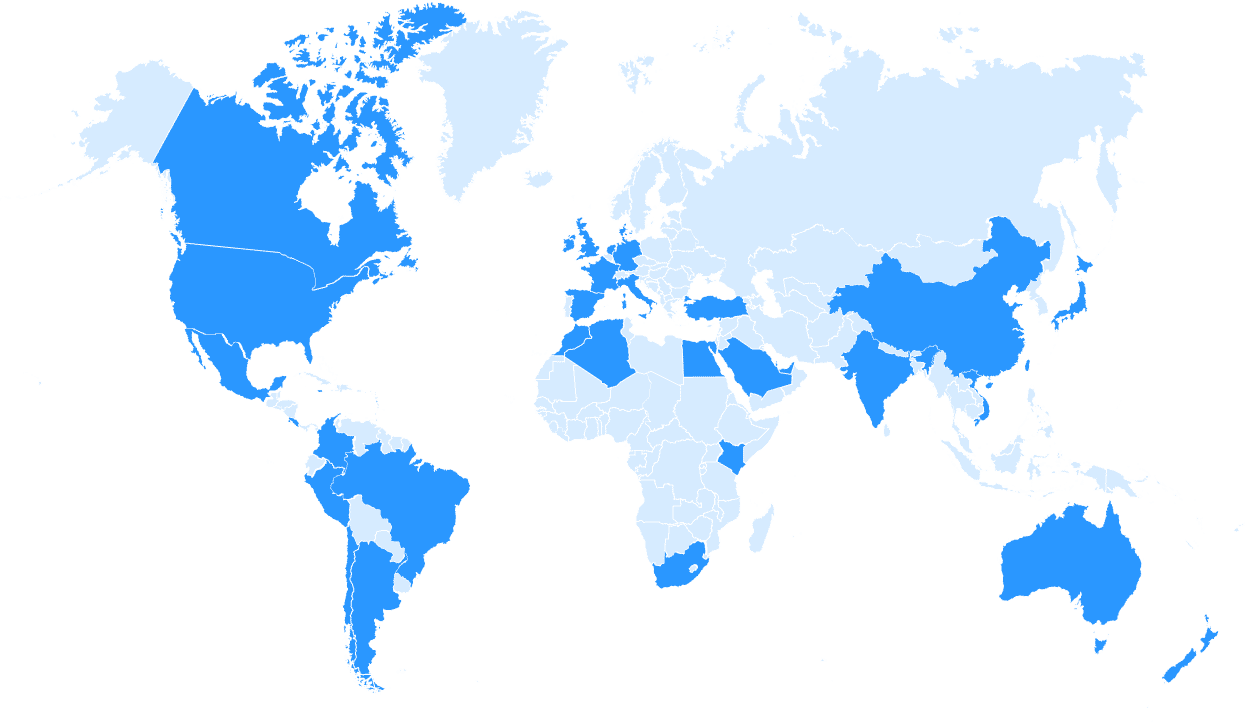 Top Sweden Exports and Imports
The top exports of Sweden are Cars, Refined Petroleum, Packaged Medicaments, Sawn Wood, and Motor vehicles; parts and accessories, exporting mostly to Germany, Norway, United States, Denmark, and Finland.
The top imports of Sweden are Cars, Crude Petroleum, Motor vehicles; parts and accessories, Refined Petroleum, and Broadcasting Equipment, importing mostly from Germany, Netherlands, Norway, China, and Denmark.
Rules & Regulations
When importing goods to Sweden, it is important to be aware of all relevant rules and regulations. All goods imported must be declared to the Swedish Customs Service and must adhere to the requirements of the European Union and the World Trade Organization. All imports must also comply with Swedish regulations on quality, health and safety, and all restrictions on the import of certain goods must be adhered to. Furthermore, all imported goods must be accompanied by the relevant documentation.
End-to-End Supply Chain Management
Order Online
Booking
Track & Trace
Customs clearance
Documentation

Decide in Transparency
You know exactly what you're paying for when you use our digital air freight platform. There's no hidden fees or surcharges – just honest, transparent pricing.

Manage your booking easily
You can handle all your air freight shipments online from any device, which will reduce the amount of time needed for paperwork.

Track your cargo live
Keep track of all your bookings in one place and get notified of any changes in shipment status.Digital freight forwarding can help streamline your communication and make it hassle-free. It can also help you streamline your documentation.